Das Warten hat ein Ende, jetzt ist SIE da:
Imperial Baits – The Cap!
Das ist unsere neue Imperial Baits – The Cap!
Über ein Jahr haben wir kontinuierlich immer wieder, wenn etwas Luft war, an dieser besonderen Cap gefeilt.
Zahlreiche Muster wurden hin und her geschickt! In Absprache mit unserem IB-Team wurden immer wieder kleine Details verändert oder teilweise selbst größere Hingucker komplett über den Haufen geworfen.
In der Messesaison 2016/17 wurde bereits eines der ersten Muster ausgestellt und das Interesse war bereits zu diesem Zeitpunkt sehr hoch.
Finale…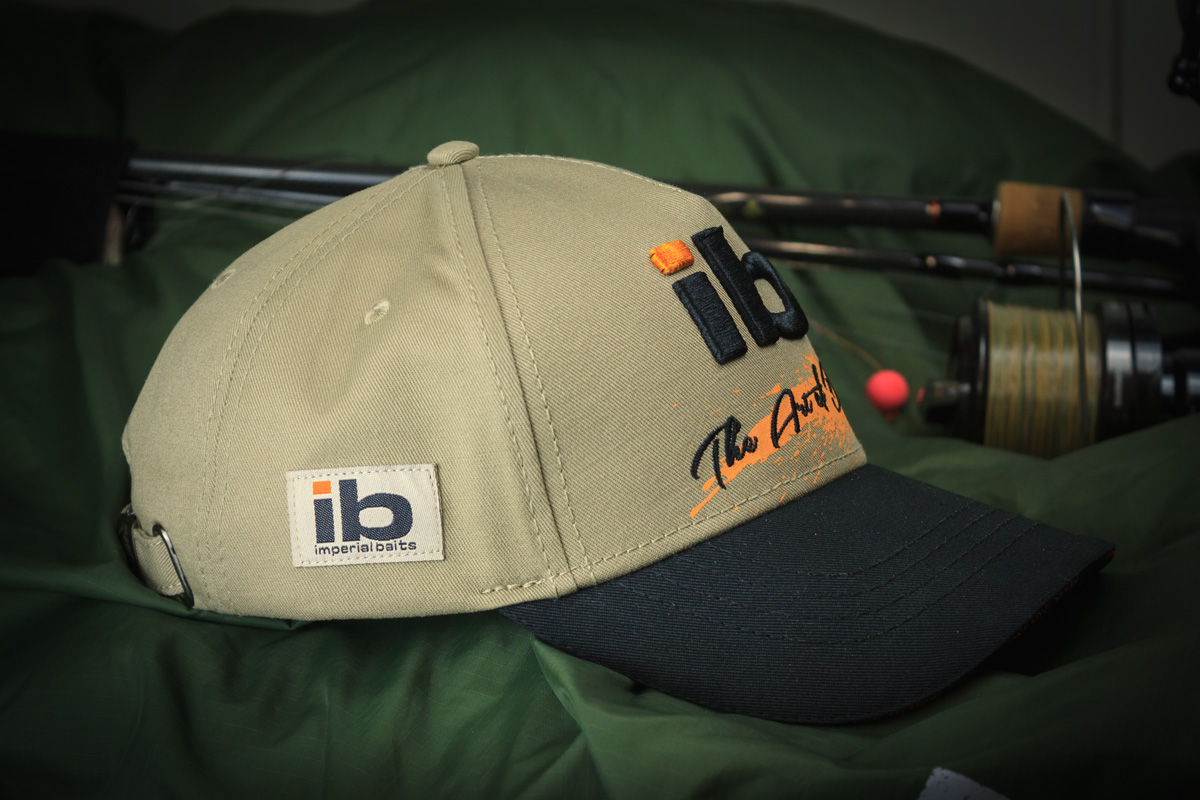 Bei der finalen Version haben wir hinsichtlich Style und Abstimmung der einzelnen Elemente noch eine ganze Schippe drauf gelegt und präsentieren Euch stolz:
"IB – The Cap"!
Details:
– großer 3D "ib" Stick auf der Front
– orangener Splash (gedruckt) mit "The Art of Bait" Slogan (gestickt) auf der Front
– feine IB Logo Gravierung auf der Metallschnalle
– synchron zum T-Shirt und Hoodie: rechte Seite "ib – Imperial Baits" Patch aufgenäht
– am linken Schirmrand gestickter "Carptrack" Schriftzug
– "WE LOVE TO FISH!" Slogan (Fließtext) auf den Schirmrand gestickt
– Größe individuell anpassbar durch Band und Metallschnalle auf der Rückseite
Material:
– 100 % Baumwolle
Preis: 24,90 Euro