iBlog ab 2013 noch aktueller!
Seit diesem Jahr werden wir die iBlog Updates häufiger und kürzer bringen!
Zur Freude aller Smartphone User sowie zu weiteren Verbesserungen der Aktualität!
Und los geht's…
Carp-Girl 2012 News – Preis Erweiterung mit Uncle Bait – "The Boilie"
Wir sagen DANKE!
DANKE für Euer unglaubliches Mitwirken und Mitfiebern an dem diesjährigen Carp-Girl 2012 Voting! Bereits über 3500 Voter haben ihre Stimme abgegeben und einige Favouriten stechen bereits heraus. Doch wie wir es schon beim letzten Carp-Girl 2011 Voting erleben durften, kann sich das Ergebnis bis zum 31.01.2013 noch komplett ändern.
Wir sind gespannt und ihr sicher auch! 😉
Als zusätzliches Dankeschön haben wir die Siegerpreise noch etwas erweitert und vergeben nun zusätzlich einen wunderbaren Preis für Platz 9-15!
zum vergrößern klicken


Weitere Info hier: Uncle Bait – "The Boilie"
The Big Salagou Trip
Imperial Fishing Team Slowenien – www.carpio.si
In November it was time for a big fish trip in south France, with my friends Andraz and Luka Blazic. We wanted to try something different, so we try our luck on the huge Lac du Salagou in south west of the country, near Montpelier. The lake mesmerized us with its beauty, it was totally different than anything we have seen before. And I have never fished such a big lake. But at the end of the week, we all had at least one take each (7 in total), but unfortunatly, Andraz and I didn't land a carp, Luka also lost one, but managed to land 4 and all of them were quite big.
Andraz was using Carptrack Monster-Liver and Elite boilies with Monster Flavour, Luka was using Monster-Liver with Elite flavour and Black Pepper Essential Oil and a loooot of Carptrack Liquid.
I opted for sweet boilies, Carptrack Explosiv Stickmix with Honey flavour and a good measure of NHDC (the original) sweetner to make them extra sweet. Luka also prepared his special tigernut mix, which all of us were using. To make long story short, I think it's the best for everyone to look at our pictures!
Aljosa's Boilies
Carptrack Explosiv Stickmix mit Honey Flavour und NHDC (das Original)

Andraz's Boilies
Carptrack Monster-Liver & Elite mit Monster Flavour

Luka's Boilies
Carptrack Monster-Liver & Elite mit Elite Flavour & sehr viel Essential Oil Black Pepper

Ready to catch!

Unser gut sortiertes Tackle sollte den Wagen komplett ausfüllen

Es passte bis zur letzten iBox!

Endlich die lange Fahrt ging los

Mit vollem Tank konnte uns nichts mehr aufhalten!

Kilometer für Kilometer ratterten wir Richtung Süden

Einzig und alleine die lästigen Mautstationen stoppten uns für einen kurzen Moment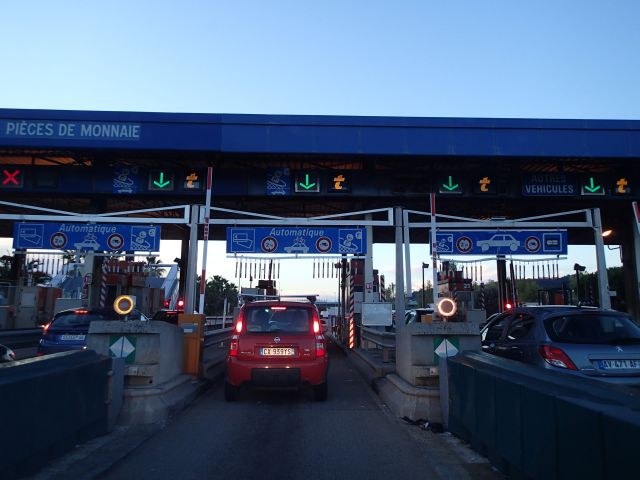 Vorbei am berühmten Saint Cassien…

…einen kleinen zwischen Stop konnten wir uns an diesem magischen Ort nicht verkneifen!

Hier wurde Karpfenangler Geschichte geschrieben und Legenden geboren!

Luka und Andraz konnten sich kaum wieder los reißen…

Genießen Sie nun folgende Lac de Saint Cassien Impressionen: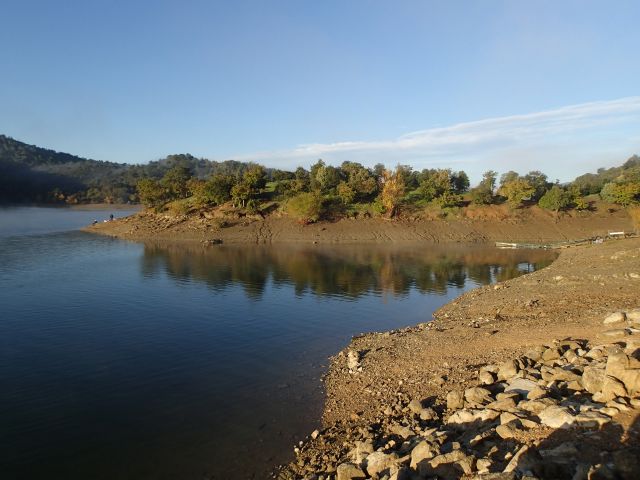 Die Reise ging weiter Richtung Marseille…

Vorbei an der gigantischen Rhone…

Und schließlich an unserem Reiseziel angekommen – der Lac de Salagou!

Wir fingen die ersten Eindrücke dieser beeindruckenden Region ein…

Die ersten Schritte an seine rauen Ufer

Der Wind stand uns im Gesicht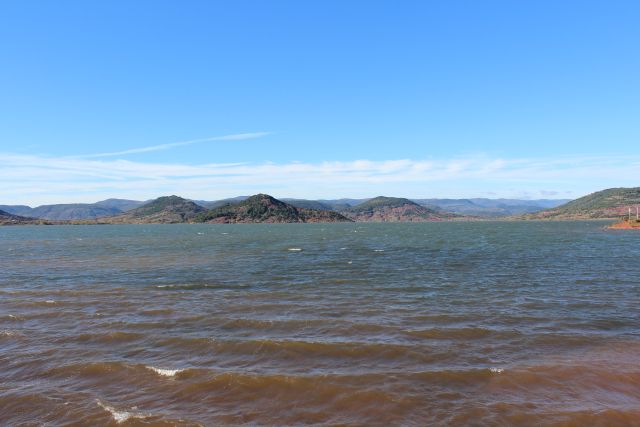 Wir versuchten den See komplett zu umrunden, um uns einen ersten Gesamteindruck zu verschaffen…

…dabei kämpften wir uns durch enge Unterholzpassagen…

Die ersten Gedanken – wo fangen wir hier an?

An der Staumauer angekommen

Die Natur ist absolut beeindruckend, solch eine schöne Flora und Fauna hatten wir bisher nie zuvor gesehen!

Das mediterane Klima ließ keine Wünsche mehr offen!

Langsam senkte sich die Sonne am Horizont – nun mussten wir eine Entscheidung treffen

Wir wollten noch an diesem Abend in See stechen!

Die letzten Eindrücke dieses wundervollen Gewässers

Dann fuhr Aljosa das Auto vor…

…und wir fingen an die Boote bis zum späten Abend, mit unserem gesamten Tackle, zu beladen

Nach einem Haufen Arbeit und einer kurzen Nacht, war am neuen Morgen alles vergessen!
Wir waren endlich angekommen!

Das Lager stand und wir konnten anfangen zu angeln

Jeder kümmerte sich um seine eigenen Ruten und machte alles startklar

Luka's Ruten – ready to ctach!

Da wir es hier mit vielen Hindernissen unter Wasser zu tun hatten, präparierten wir unsere Safty Bolt Rig Systeme auf spezielle Art sodass wir unsere Gewichte im Drill schnell loswerden konnten und der Fisch nach einem Anbiss direkt Richtung Oberfläche schwimmen sollte.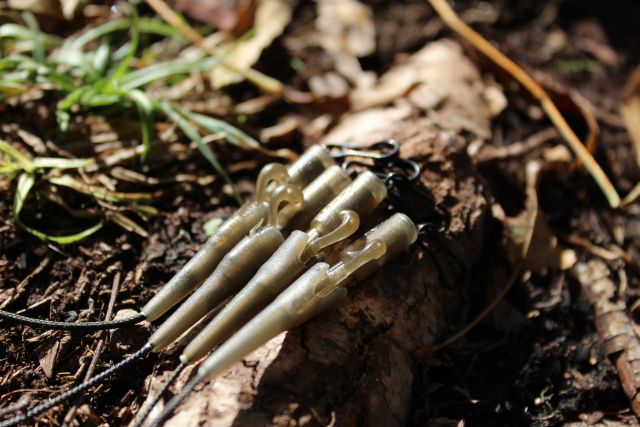 Eine wichtige Schlagschnur ist hier Pflicht! Wer die SHOCK IT kennt, weiß dass man sich auf diese Schnur zu 110% verlassen kann!

Luka's Rig! Gekührt mit einem 10mm pinken Carptrack V-Pop!

Mit etwas Carptrack Amino Dip Fish gepimpt und fertig zum Einsatz!

Jeder legte mindestens eine Rute mit Tigernüssen aus!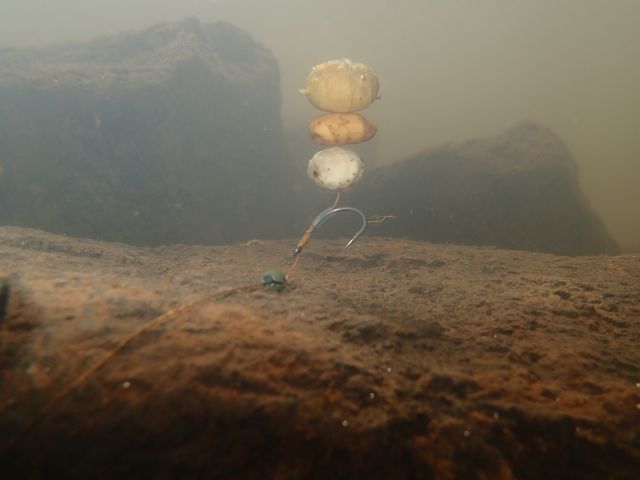 Fertig benetzte Köder – Karpfen lieben den Pimp mit Carptrack Additiven von außen…

Die Boilies im Trockensack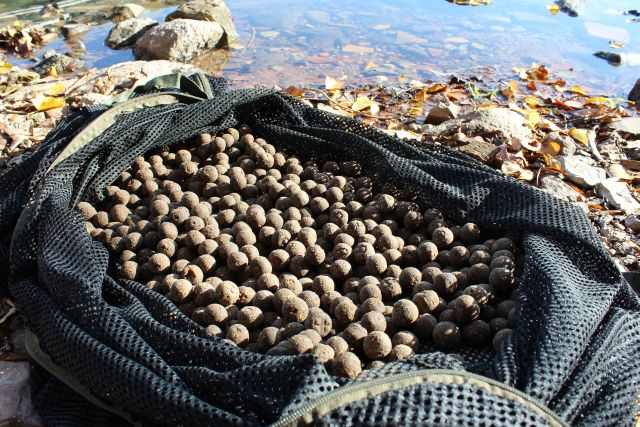 Die letzte Rute mit der Hand geworfen… Jetzt können sie kommen!

Nachdem alle Ruten lagen, hatten wir uns eine Stärkung verdient

Hier zeigt der Downscan des Echolotes deutlich, mit welchen Hindernissen wir es hier zu tun hatten.

Die Natur zog uns in ihren Bann…

Einen schöneren Ort hätten wir uns für unseren Trip nicht vorstellen können!

Eines der bekannten rot/gelben Löschflugzeuge, hielten wir natürlich auch auf Bild fest 🙂

Carptrack Half'n Half Elite & Fish!

Tigernüsse – immer ein ASS!

Zusätzlich boten wir gecrushte Boilies im PVA Sack an.
Es ist immer wichtig die stärkste Lockwirkung direkt am Hakenköder zu haben.

Das Korda Funnel Web System eignet sich dabei hervorragend!

Er sollte uns das nötige Anglerglück bringen

Solche Brecher befinden sich auch unmittelbar unter der Wasseroberfläche!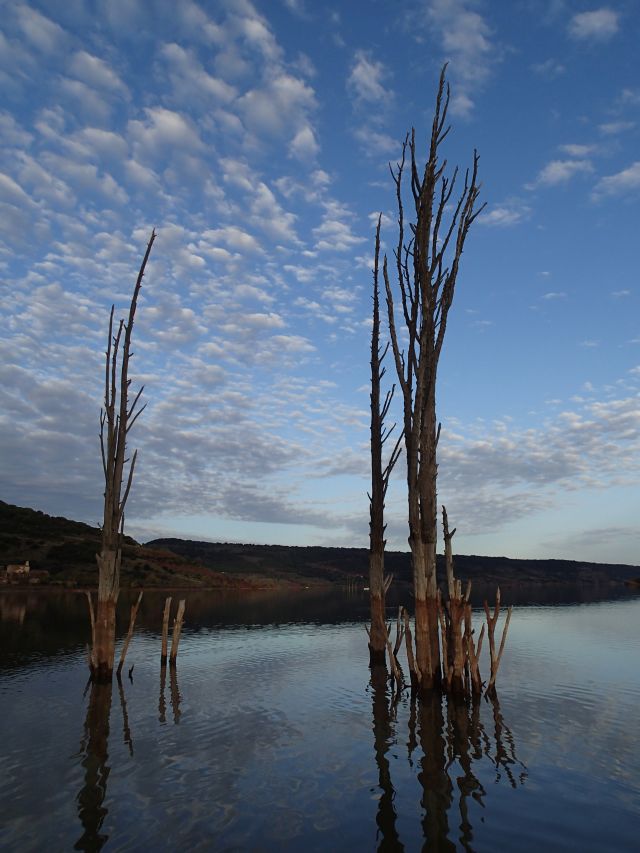 Starke Wasserspiegelung

Auch diese Biester waren ein Grund für das Angeln mit Tigernüssen.
Carp'R'Us Rapt It hatten wir leider nicht dabei 🙁

Die ersten Tage blieben ruhig, so blieb genügend Zeit für ein gemütliches beisammensitzen.

Dann schlug das Wetter um! Sollten sie jetzt endlich anlaufen?

Folgend noch eine Reihe Naturaufnahmen der örtlichen Vegetation…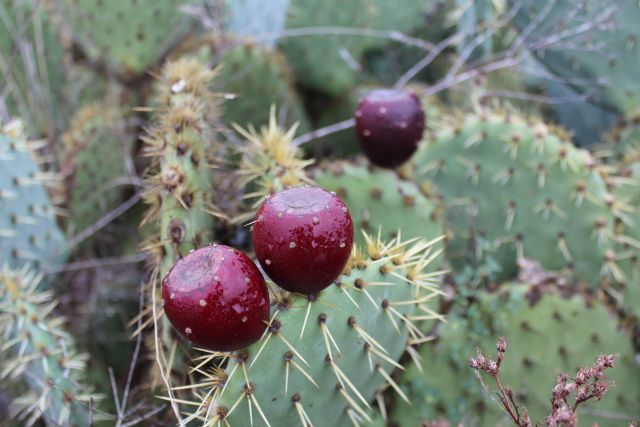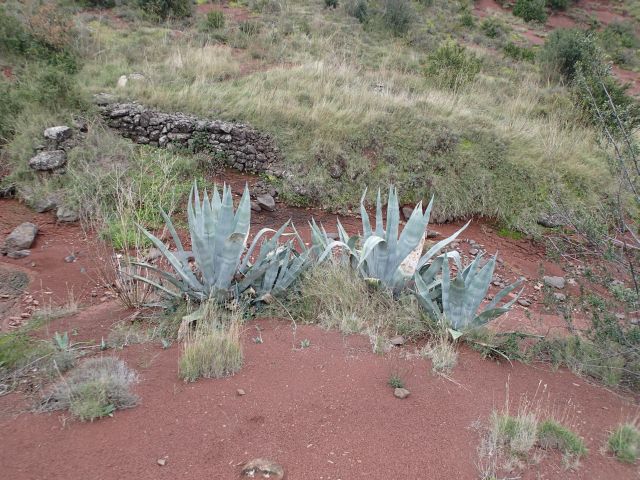 Wir movten zu einem neuen Spot

Lac de Salagou – wann gibst du deine Geheimnisse endlich preis?

Ein kleiner Einkauf im örtlichen Supermarkt sicherte unsere Verpflegung!

Erkennen Sie den Raumunterschied beider Boote?
Hier das iBoat 260 zum Vergleich!

Ja, so lässt es sich wunderbar leben 🙂

Die Karpfen bekamen als besondere Note das sehr wasserlösliche Carptrack inP & inL

Zuerst das Puder…

Gut durchschütteln…

Dann flüssig dazu…

Und so einfach ensteht die verführerische Boiliekruste!

Luka versuchte es sehr Ufernah!

Sobald die Sonne kam, stand dem Badespaß nichts mehr im Wege!

Sitting, waiting, wishing!

Ohne Worte!

Und dann ging es los – 19 kg für Luka!

Da liegt ein Baby in der Schlinge

Der erste Fisch wurde gefeiert, wir hatten den Bann gebrochen!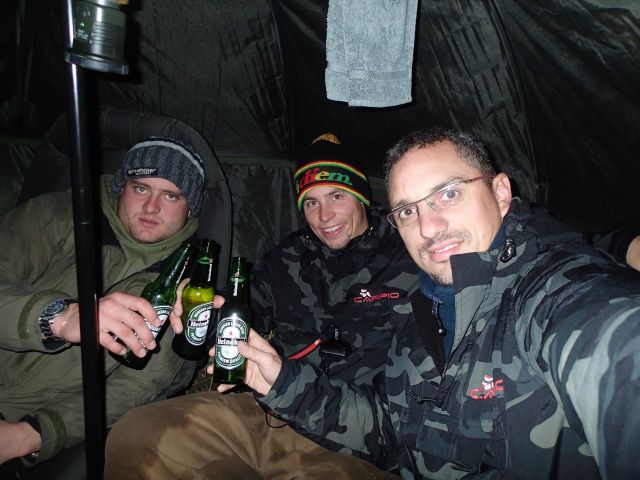 Als ob einer nicht genug wäre, machte Luka den Sack ein zweites Mal zu!

Die Erlösung – ein langes Original aus dem Lac de Salagou

Stolz holt er den zweiten aus dem Wasser…

Ein weitere Schuppenkarpfen, lang und kräftig

YES!!! So sehen Sieger aus!

Darauf eine deftige Stärkung…

Nudeln mit allem drum und dran, das sollte uns neue Energie verleihen, denn nun hatten wir alle richtig Blut geleckt und jeder gab ALLES um diesem See einen weiteren Schatz zu entlocken!

Luka weiß, oft angeln wir über die Fische hinweg. Er baute sich ufernah einen Spot und schuf ein riesiges Krautloch in den dichten Unterwasserdschungel.

Jetzt fehlte nurnoch Futter und der Hakenköder

Die selbst gebauten Subfloater hielten die Schnur oben, um über diverse Hindernisse hinweg zu angeln.

Luka sollte auch hier recht behalten und fing die Fische tatsächlich direkt vor den Füßen.
2 weitere Geschenke, die Säcke waren wieder voll!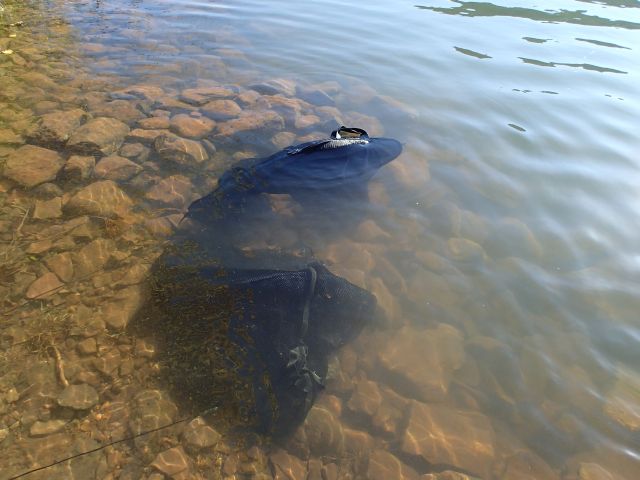 Nr. 1 – ein standard Schuppenkarpfen für dieses Gewässer

Nr. 2 – einer der seltenen Spiegelkarpfen! Dick, fett und rund! WAHNSINN!

Mit diesem Fisch war Luka überglücklich!

Morgens Crepes…

…danach ein Bad!

Der Start in unsere letzte Nacht, danach hieß es wieder…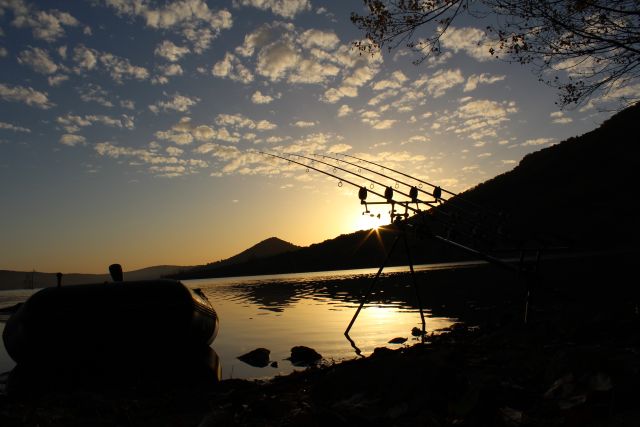 …packen, packen, packen!

Schweren Herzens mussten wir good bye sagen.

Doch wir sehen uns sicher wieder – BYE Lac de Salagou!


Imperial Fishing Team Slowenien – www.carpio.si