Mit Kind und Kegel!
von Philip Ollmann
Langsam aber sicher wird es draußen wieder etwas wärmer und die Wassertemperaturen steigen allmählich wieder ein wenig an. Das war am vergangenen Wochenende für mich Grund genug, um mein Glück an einem überschaubaren Gewässer in meiner Nähe zu versuchen.

Schon im Vorfeld bereitete ich mir zwei ufernahe Plätze mit unseren neuen Mega.Krill Boilies vor. Hierzu fuhr ich bereits mehrere Tage vor meinem Trip an das Gewässer und fütterte Tag für Tag eine Hand voll halbierte Mega.krill Boilies pro Spot.

Endlich war es soweit. Es war Freitag und ich konnte los ans Wasser. Aufgrund dessen, dass ich meine Spotwahl schon im Vorfeld getroffen hatte und meine Rigs schon vorgebunden waren, lagen die Ruten sehr schnell im Wasser. Auf beiden Ruten kamen eine Kombination aus einem 20er Mega.Krill Boilie und einem 16er weißen Vpop zum Einsatz welche ich zusätzlich mit unserem Dip und Gel gepimpt hatte. In diesen Köder habe ich bereits absolutes Vertrauen! Die Nachmittagsstunden verliefen erst sehr ruhig, bis dann am frühen Abend zum ersten mal mein Bissanzeiger ertönte. Nachdem ich die Rute aufnahm und nicht viel Gegendruck verspüren konnte, war sehr schnell klar, dass es ein Brassen war. Egal! Es war Aktivität am Platz.
Das Mega.Krill Gel und der Dip sind Hammer!!

Sofort beköderte ich meine Rute neu und fuhr sie mit meinem iBoat 260 wieder punktgenau an den Spot. Um die kleineren Beifänge in der Nacht zu umgehen, stieg ich jetzt von halbierten auf ganze Boilies um.
Die Nacht brach an und gegen 12 Uhr weckte mich der erste Dauerton! Sofort riss ich meine Bustür auf und sprang in Richtung Rute. Yes! Ein Karpfen! So konnte die erste Nacht beginnen.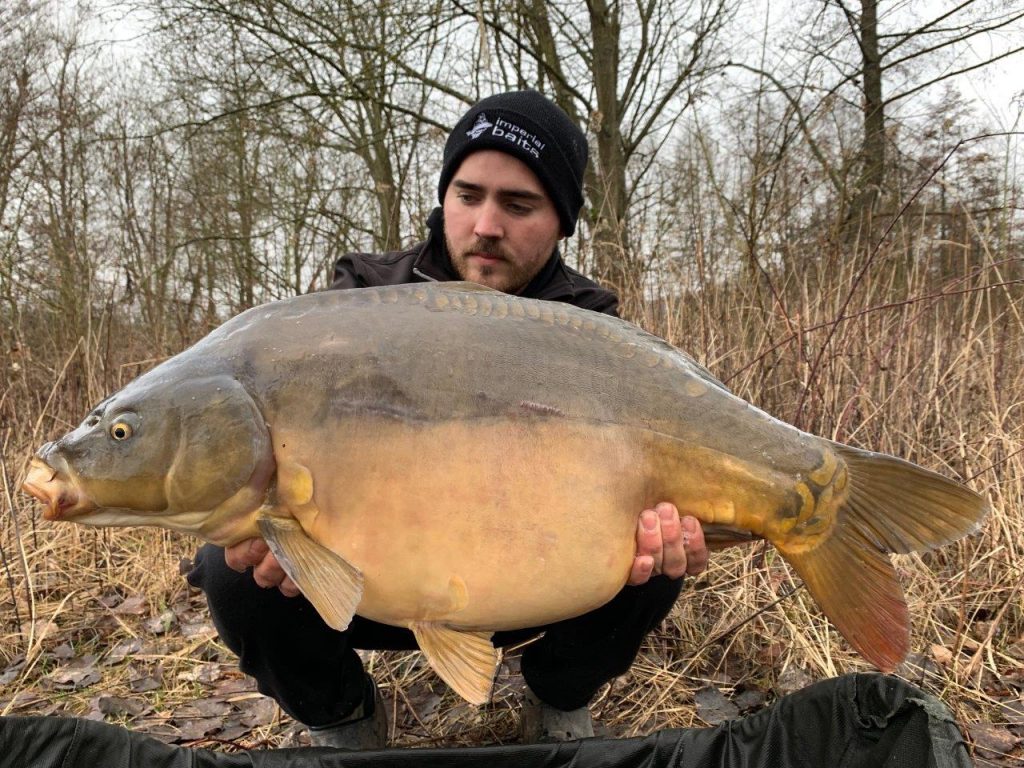 Ich versorgte zuerst den Fisch, bevor ich meine Rute wieder neu ablegte. Total übermüdet legte ich mich wieder schlafen. Meine Ruhepause sollte jedoch nur von kurzer Dauer sein.
Bereits gegen halb zwei pfiff die nächste Rute ab. Eine Rute, welche ich sehr flach in einem Seerosen abgelegt hatte, weil ich durch die tagsüber knallende Sonne die Fische genau dort vermutet hatte. Mein Plan schien genau aufzugehen!

Gegen zehn Uhr am Morgen kontrollierte ich meine Ruten und legte sie wieder neu ab. Der Wind hatte sich extrem verstärkt und drückte voll auf das gegenüberliegende Ufer. Für mich war also klar, dass ich mir mindestens für eine Rute genau dort einen neuen Spot ausmachen sollte. Gesagt getan! Ich setze mich in mein iBoat und machte mich auf die Suche. Nach nur kurzer Zeit konnte ich schon eine freigefressene Stelle finden und markierte mir diese per GPS.
Ich legte die Rute dort ab, welche zuvor noch in dem flachen Seerosenfeld platziert war.
Gegen 14.00 Uhr dann endlich die Erlösung. Der nächste Dauerton bestätigte mir, dass es die richtige Entscheidung war, die Rute umzulegen und ich konnte den nächsten schönen Karpfen sicher landen.
Da meine Freundin und unsere Tochter zu dem Zeitpunkt noch zu Besuch waren, nutzten wir natürlich diese Gelegenheit und machten gemeinsam ein paar Fotos, bevor er wieder zurück in die Freiheit durfte.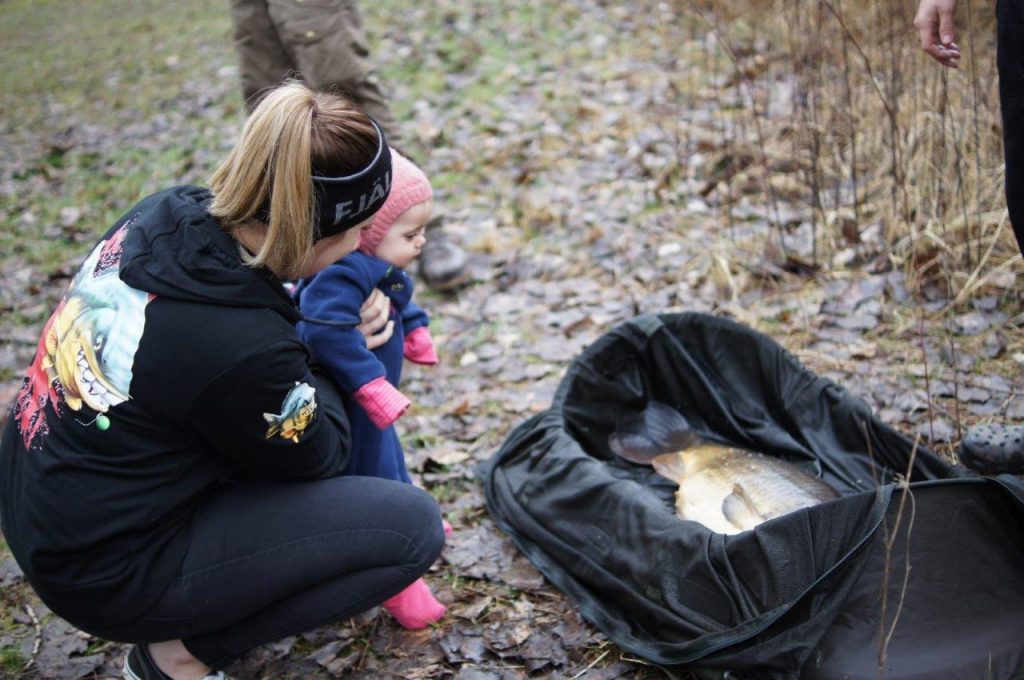 Am frühen Abend machte ich dann meine Ruten noch einmal neu für die letzte Nacht. Trotz dass der Wind sich komplett gelegt hatte, entschied ich mich beide Ruten an das Ufer zu ziehen, auf das der Wind nur wenige Stunden zuvor voll drauf gedrückt hat. Die letzte Nacht stand allerdings leider nicht auf meiner Seite. Trotz super Gefühl konnte ich leider keinen weiteren Fisch mehr fangen.
Alles in allem war es aber ein super Wochenende, welches mein Vertrauen in unseren neuen Mega.Krill Boilie, von dem ich vorher schon absolut überzeugt war, nochmals verstärkt hat.

Viele Grüße,
Philipp Ollmann
Imperial Fishing Germany
Was sonst noch geschah bei Philipp diese Woche…
Hi Max. Hier ein Fisch von heute morgen auf den neuen Mega.Krill. Gefangen auf ca. 2 Meter Tiefe mit einem 20er Mega.Krill und einem 16er vpop in weiss als Schneemann. Gruß Philipp

Dip und Gel – immer dabei!


Das nenn ich mal "good job"!


Noch ein paar Uncles dazu….


Ready to fish!


Und dann klappt das auch mit den beschuppten Freunden

Was Phil sonst noch so treibt:

Transport von Tackle für 2 Personen mit dem iBoat 260 kein Problem!


Jetzt noch zum Ende der Rabatt-Krach Aktion mit 10% sichern!


25 kg Spiegler aus einem LowStock Gewässer in Frankreich. Gefangen auf einen 16er Big Fisch Boilie mit wenig Beifutter

MIXPICLE
> Nachfolgend noch ein "Mixpicle" The Power of IB – damals, wie heute!
> Below a "Mixpicle"; The Power of IB – then as now!

Ondra Rezek

Fehlt Dir noch ein Puzzle-Teil zum Karpfenanglen?

Marco Bertaglia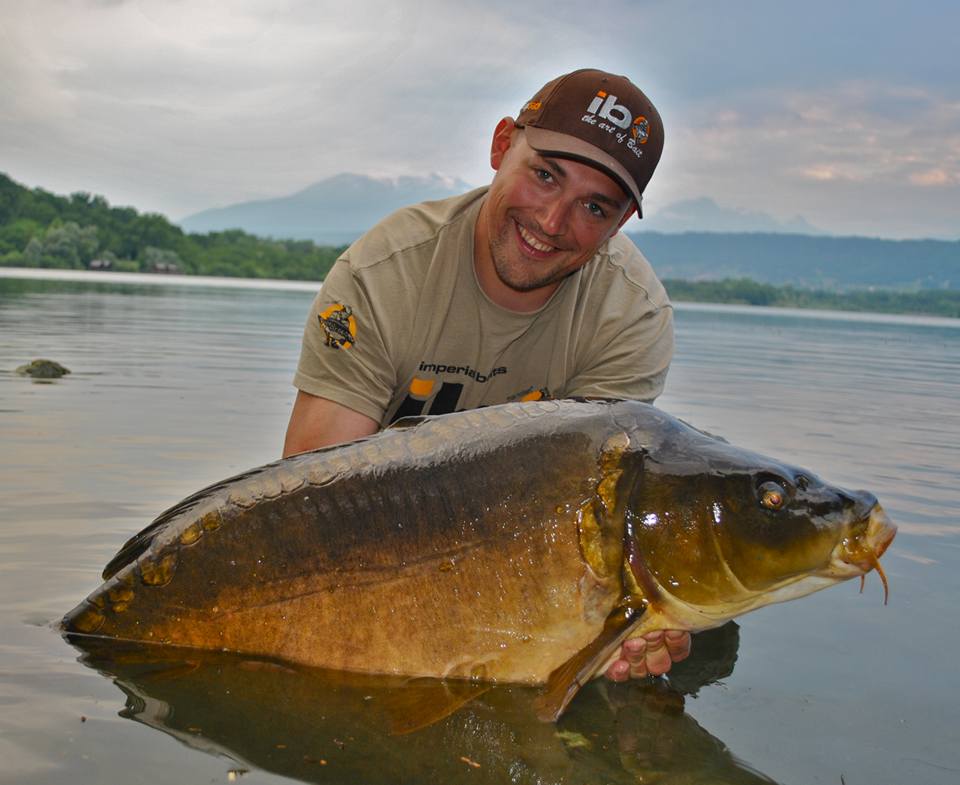 Marco fängt nicht nur Karpfen

Carp R Us – gibts bei uns!

Schon ein paar Tage her, aber immer wieder schön!

Temptation Rutentest!

————————————————————————————————————————————————————————————————————————–Eine der ersten reinen Bootstrips in den 90ern – wir hatten im März die Fische im Flachen Teil des Liez aufgestöbert und die Dicken folglich am Haken!