Saisonstart
von Eles Attila
Langsam kommt wieder der Frühling, es gibt kein Minus bei Tag und das Thermometer
fällt nachts nicht unter -1 -3 Grad.
Auf den Seen war das Wintereis vergessen, also beschloss ich,
dieses Jahr zum ersten Mal in einem meiner Lieblingsgewässer zu angeln.

Als ich ankam, erhielt ich schönes sonniges Wetter mit schwachem Südostwind.
Daher suchte ich im flachen Teil des Sees nach Anzeichen von Fischen.
Meine Wahl fiel in ein offenes Wassergebiet, das sich von einer Insel vom Rest abtrennte, während ich mit 3-4 Sprüngen ein Lager errichtete, um dieses Gebiet zu entdecken.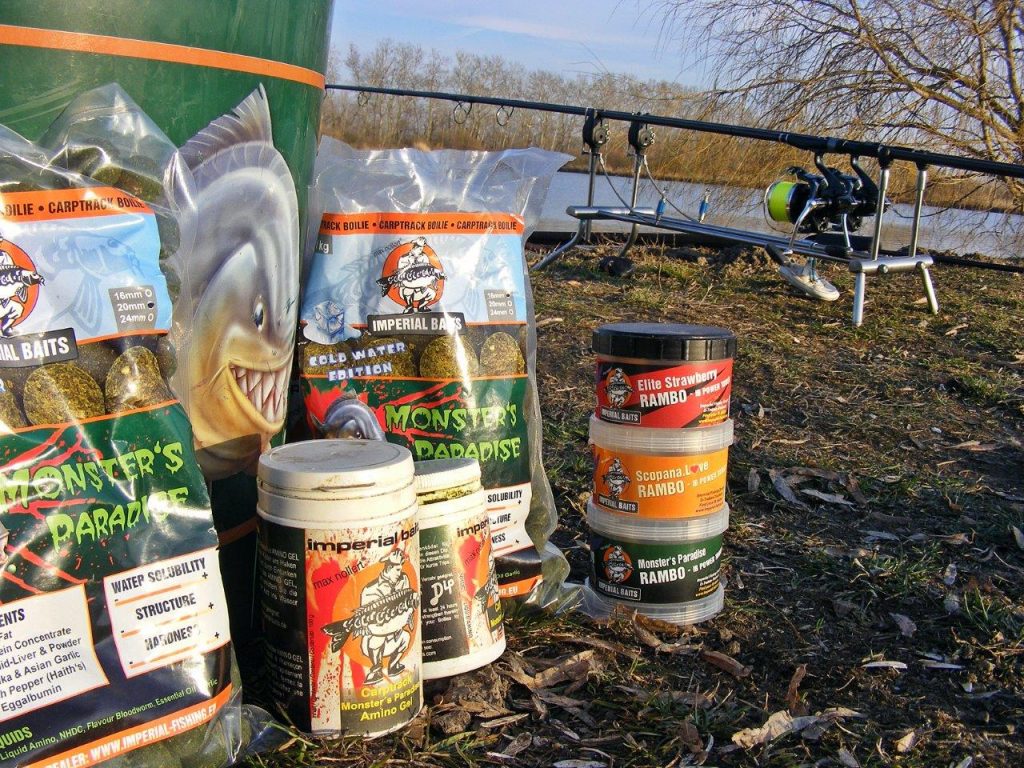 Ich wählte einen speziell empfohlenen Köder für kaltes Wasser,
den Carptrack Monster Paradise Cold Water.
Ich habe 16-20 mm Kugeln in den ausgewählten Bereich gefüttert,
aber ich habe auch versucht mich zu konzentrieren!
Ich einem 16-mm-Paradise-Boilie und mit einem 8-mm-Pink-V-Pop,
IB-Carptrack-Amino-Dip-Monster-Paradies und IB-Carptrack-Amino-Gel-Monster-Paradies montiert

Um 3 Uhr nachmittags wurde alles aufgestellt.
Es war sogar Windstille, ich saß einfach hinter den Stöcken und sah zu,
wie die Natur mit dem Winter aufwachte.
Aber es war gut, wieder am Seeufer zu sein und meine Lieblingsleidenschaft anzubeten.
Mein erster Sonnenuntergang dieses Jahr.
Nach Einbruch der Dunkelheit zog ich mich in mein beheiztes Zuhause zurück.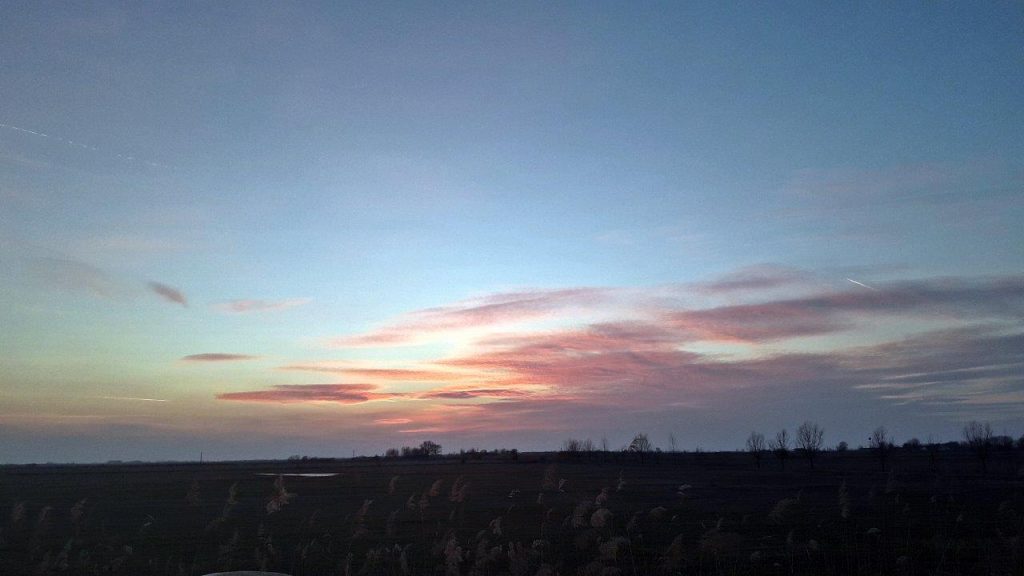 Ich machte einen guten Kaffee, um jeden Moment am Uufer zu genießen.
Selbst der Hund von mir war überrascht, dass ich so früh am Morgen am See war.
Bis Mitternacht passierte nichts außer einem einzigen Kreischen, aber es begann zu regnen. Ich habe mich zu meinem Schlafsack zurückgezogen und bin eingeschlafen. Um 6 Uhr morgens. Ich wachte auf und bestätigte, dass alles in Ordnung ist, nichts passierte, während ich schlief. Ich bin aus meinem Zelt gekrochen und habe die Köder aufgefrischt. Ich habe sie nicht verändert, sondern nur aktualisiert. Der Regen hat aufgehört, aber ein starker Nordwind begann zu wehen. Vielleicht würde dieses kühlere Wetter die eingängige Stimmung der Fische hervorrufen, dachte ich in mir selbst. Gegen 9 Uhr morgens machte der Indikator ein Zeichen, dann setzte sich der Fang in feinem Zug fort. Ich habe die Rute gepackt und konnte sie einfach spüren: Das ist der erste Fang des Jahres";. Ich habe schnell den Haken gelöst und den jungen Wels, der etwa 3 kg wiegt, freigegeben. Dann habe ich den Haken hochgeködert und an seinen Platz zurückgeworfen. Ich musste nur noch einmal warten. Ich wusste, dass dieser Fischfang fast vorbei war, aber ich hoffte, dass ich einen fotogenen Karpfen fangen konnte. Gegen 13 Uhr. Ich nahm einen starken Zug auf, und diesmal wusste ich bereits, dass dies nicht der Wind war, sondern mein erwarteter Fisch. Wir haben 15 Minuten lang miteinander gekämpft, aber am Ende haben wir beide gewonnen. Mir ein schönes Bild und einen schönen Moment und sie bekam ihre Freiheit zurück.
Die Skala zeigte 10,5 kg. Sie hatte ein gutes Gewicht und strahlte vor Gesundheit.
Ich wusste, dass ich bekam, was ich wollte. Beim Einpacken hatte ich das Glück, einen anderen kleineren Karpfen zu fangen, der etwa 3 kg schwer war, aber ich habe ihn auch freigelassen. Ich packte meine Sachen zusammen und verließ den See.
Es war ein toller Saisonstart zum Angeln, wunderbar um die alltäglichen Problemchen zu vergessen.
Mein Lieblingsköder, das Monster Paradise, hat sich wieder sehr gut bewährt, das ich seit über 10 Jahren erfolgreich verwende.
————————————————————————————————————————————————————————————————————Ich wünsche Ihnen allen ein karpfenreiches 2019.
Attila Éles "Szunyi"
Imperial Baits Ungarn
Der RABATT-KRACH geht in die letzte Runde – der Ausbruch!

Kurt Trinkl mit einem aktuellen Fang
hier ein aktuelles Fangfoto – war spontan für eine Nacht an einem großen
Stausee fischen und hab die neuen Mega.Krill Bolies getestet!! Sind wirklich" megaaaaaa"…!!! Die werden sicher voll einschlagen!!;-))
Lieben Gruß
Kurt
Luca Carraro sendte uns diese Drill-Photos mit seinem iBoat 160.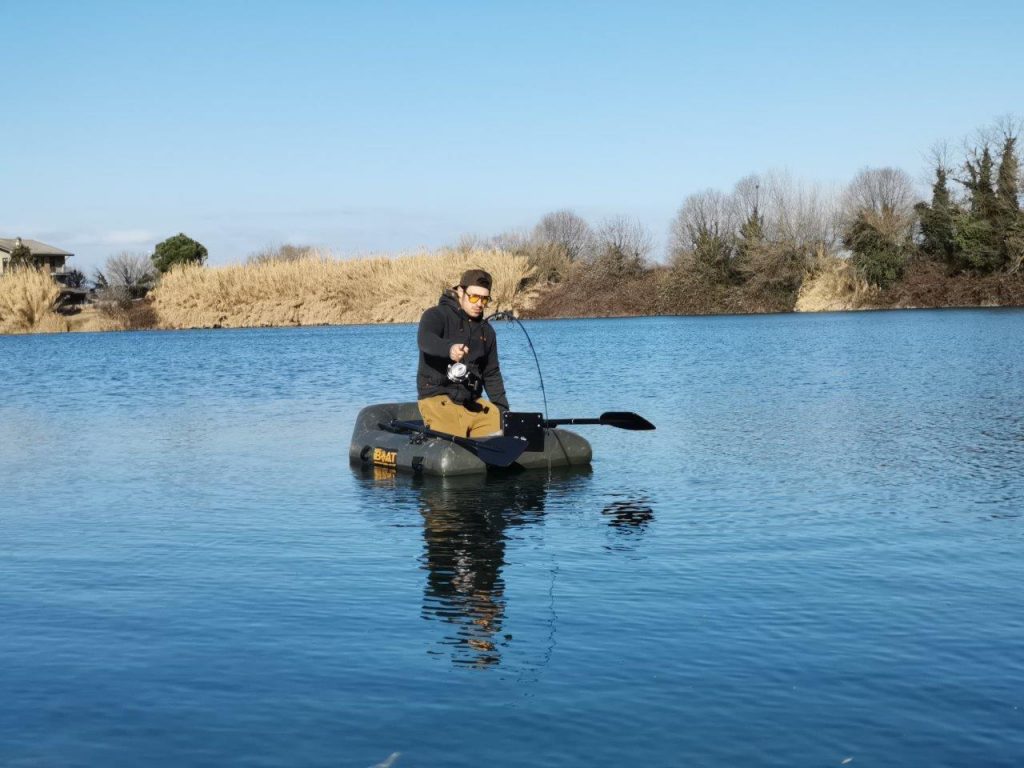 Herzlichen Dank, wir hoffen sehr du hast ihn rausbekommen;-)
Good carping und Danke für die Photos,
max
Imperial Baits – einfach mal Flagge zeigen!
Roland Gründler mit der Imperial Baits Fahne
Die Wallhalla 🙂

Roland ist immer für ein Späßle gut!

MIXPICLE
> Nachfolgend noch ein "Mixpicle" The Power of IB – damals, wie heute!
> Below a "Mixpicle"; The Power of IB – then as now!
Noch ist das Wasser kalt! Monsters Paradise cold water ein Garant für sehr gute Fänge!

Beachtliche Fänge gut in Scene gesetzt – good carping!

Scopana.Love – eine Range über die viel gesprochen wird – weil damit sehr viel gefangen wird 😉


————————————————————————————————————————————————————————————Marco Bertaglia – and the prayer to the carp god