– Fehler beim 15% APP Code "IBSOIS"
– Tim Wohlschlögel, leidenschaft Karpfenangeln
IMPERIAL FISHING / IMPERIAL BAITS
SAGT SORRY
Fehler beim 15% APP Code "IBSOIS"
nun zu

Deinem Vorteil!

bis Mittwoch

den Code "IBSOIS" nutzen
mit Geschick bis 25% sparen!
ENGLISH
IMPERIAL FISHING / IMPERIAL BAITS
SAYS SORRY
Error with the 15% APP code "IBSOIS"
to

your advantage!

use the code "IBSOIS"

until Wednesday

save with skill up to 25%!
---
FRANCAIS
IMPERIAL FISHING / IMPERIAL BAITS
DIT DÉSOLÉ
Erreur avec le code 15% APP "IBSOIS"
à

votre avantage!

utilisez le code "IBSOIS"

jusqu'à mercredi

économisez avec compétence jusqu'à 25%!
---
Leidenschaft Karpfenangeln
von Tim Wohlschlögel
Hi, mein Name ist Tim Wohlschlögel, ich bin 27 Jahre alt und komme aus Gelnhausen in Hessen. Meine Leidenschaft zum Karpfenangeln begann mit dem Fischereischein. Ab da an gab es kein Halten mehr und es ging Nächte für Nächte an meinen Vereinssee. Sogar ganze Ferien, damals zu Schulzeiten, verbrachte ich am Wasser. Die ersten Erfolge haben nicht lange auf sich warten lassen und so glitten nach und nach immer mehr und immer größere Karpfen in meinen Kescher, was die Passion Karpfenangeln immer mehr in mir entfacht hat.

Meine Angelei!
Meine Angelei bezieht sich hauptsächlich auf heimische Baggerseen direkt vor meiner Haustüre. Dadurch das ich die ganz großen Fische direkt vor meiner Haustüre rumschwimmen und die Gewässer zum Teil echt hard sind, sind größere oder längere Trips ins Ausland eher selten. Ich bin eher so der einfache Angler und nutze kein super teures Tackle nur um damit angeben zu können. Dinge die in meinen Augen gut für mich sind nutze ich und da muss es eben nicht immer das teuerste sein. Freundschaft und Zusammenhalt am Wasser ist mir sehr wichtig und haben sich schon des öfteren ausgezahlt. Mein Motto ist: Zusammen angeln nicht gegeneinander.
Kastanienbrauner Spiegler für Tim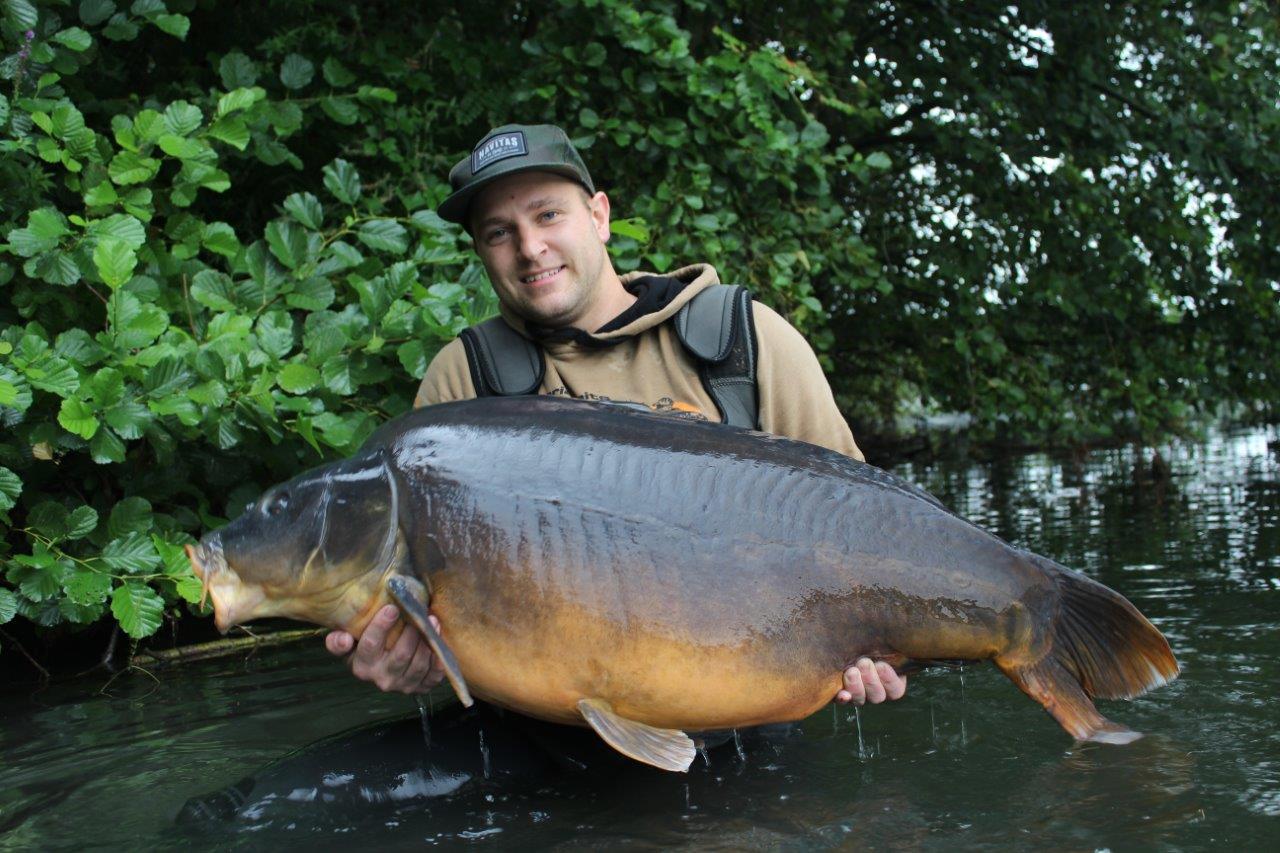 Uboot geht wieder auf Tauchstation
Die ersten Erfahrungen die ich mit Imperial Baits sammeln konnte, waren damals mit den Give me 4 Boxen. Ich glaube es war Speyer als ich das erste Mal auf die Boxen aufmerksam wurde. Der Geruch, das Flavour sowie die Verarbeitung der Liquids und Powder haben mich sofort überzeugt. Damals habe ich alle Boilies "Gepimpt" die in meinem Angelkeller rumflogen. Meine Erfolge nahmen zunehmend zu, so bestellte ich mir auch schon die ersten Boilies von Max. Zusammen mit den Boilies, Liquids und Powder konnte ich ganze Serien an Karpfen verbuchen. Als dann noch mein erster 15+Kilo auf Monster-Liver kam, war klar das Imperial Baits von nun an fester Bestandteil meiner Angelei sein wird.
IB fängt überall!
Egal wann, egal Wo und egal welchen Boilie ich von Max an den Haken hing, ich habe immer Fisch gefangen. Ob in Frankreich oder in heimischen Gewässern die Fische lieben Imperial Baits. Mein absolutes Highlight war ein Schuppi mit 28 Kilo, den ich mit einem mit Liquid-Powder-Paste ummantelden Big Fish Boilie fangen konnte.
Rambo Hookbaits im Power Tower gemeinsam mit der Liquid Powder Paste.
Oftmals binde ich 1 1/2 Boilies ans Haar, einfach um eine andere Form am Grund anzubieten.
Eine schicke Kombi aus einem 20mm schwarzen und weißen Crawfish Boilie.
Mit meinen Social Media Aktivitäten verfolge ich diese Ziele:
Erfahrungen Preis geben
Spaß am Wasser vermitteln
notwendige Produkte ans Herz legen
erfolgreicher Einsatz mit den Produkten
Die Krönung unseres Hobbys – Fische fangen und manchmal auch etwas größere 😉
Viele Grüße und tight lines,
Tim Wohlschlögel
---