---
WINTER TIME PHOTOSTORY
von Luka Vukas
After a very successful year 2018 my friend Domagoj from IB Croatia and me bought the fishing tickets on the biggest gravel pit near Zagreb. Domagoj had good fishing trips there in past but for me that was first touch with this new lake. Domagoj make research with echo sounder few days before our trip but he did not found any sight of carp activity. My vacation started and we were ready for new fishing trip.
Great common from shallow gravel pit caught with Banana Birdfood.
In October 2018. I visit Koprivnička Šoderica, big gravel pit on north of Croatia. This one was my biggest fish there.

Winter photos. Journey into the unknown
Everything was prepared for action
Domagoj in his iBoat 260. He really like his boat. As he said, big enough to go out everywhere and small enough to take it everywhere ;-).

This rod gave to me action in the first night
Far enough? 300 m of Invisible Touch Snaggy Water was enough

Temptation MKIII, the best rod I ever had in my hands! And yes I do not take care too much to it, it is working material for me and that show the optic on the kork part as well;-) Other kork would have gone already completely!
My 320cm long iBoat
Panic Snap. Quick release snap is great solution for fast sailing out when carp is on the rod. It is well on delivery with the iBoat
26th January and air temperature of -9 celsius
Even this big lake started frozing in shallow area
Ice Ice Baby. We had luck because nights were cold but without moisture, so our fishing tools were not frozen in morning. Temptation is waiting for action!

Second night of our trip was very productive
I put on my neopren waders and get into the water to prepare the carp for the photo shooting
First carp was baby common from close bank
Next one in second night was pure long wild carp which was really good oponent and gave to me really good fight, although water temperature was betwen 5 and 6 celsius

Look at this strong belly
Small but powerfull mouth. Once when hook get into this mouth, it is very hard to release it out
One more photo, same carp
One more baby common from night before last
And mirror carp also. Domagoj told me that mirror carp are really rare in this lake so I was really happy with this creature

Last night was lucky for Domagoj. He finally managed to caught carp when he relocated one rod. Carp take the bait on the oposite bank, 400 m far, just near submerged tree and Visible Touch braided line was very helpful in that fight. We had good indication even we fish long distances, 300-400m.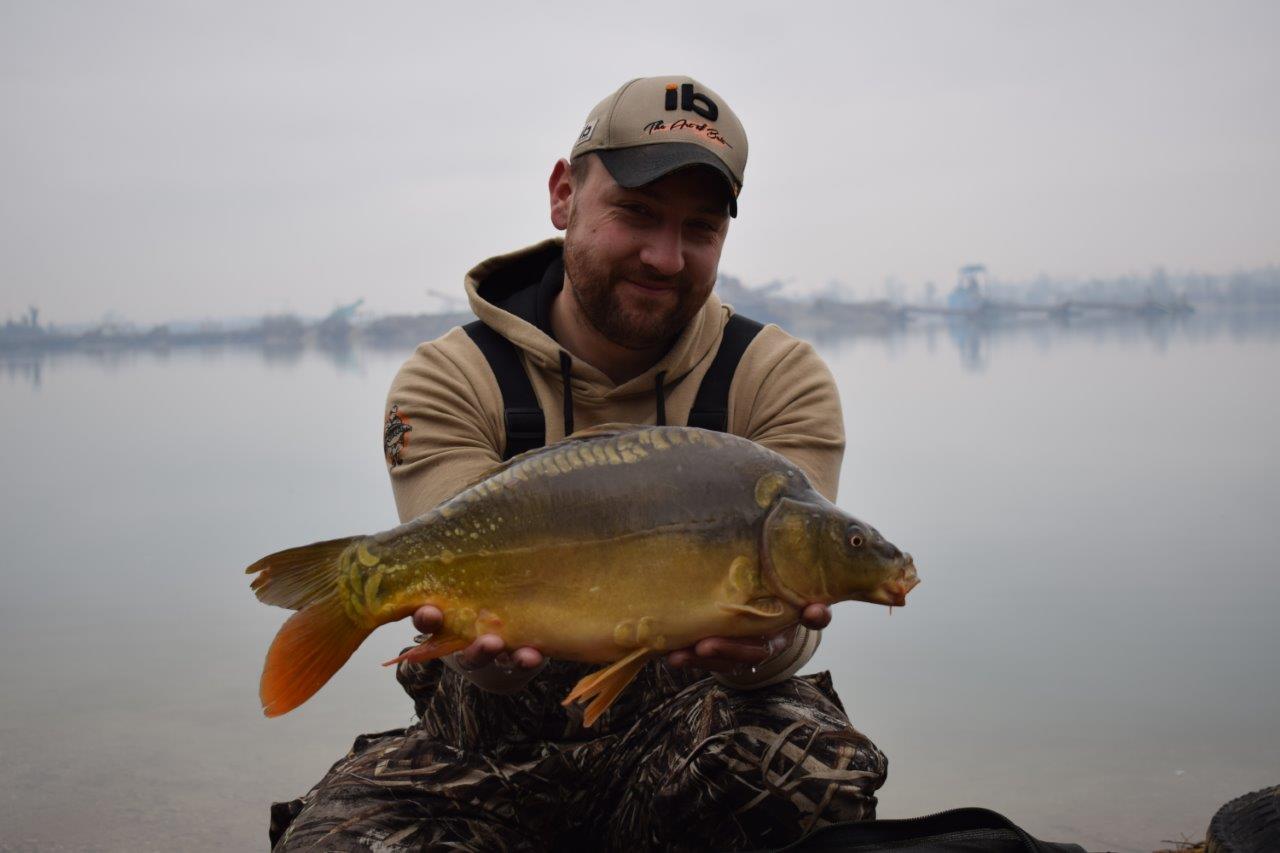 Small chubby mirror for Domagoj
This tree was carp route almost every night
On this photo you can see how many baits I used per one night. I like to prepare PVA sticks before night come so I can be ready for every scenario

I used my Fishhawk GTM for the first time and I was amazed how fast I can check water temperature in different layers of water

My dog Grof is always with me when I fish. He is good friend and great protector of my fishing gear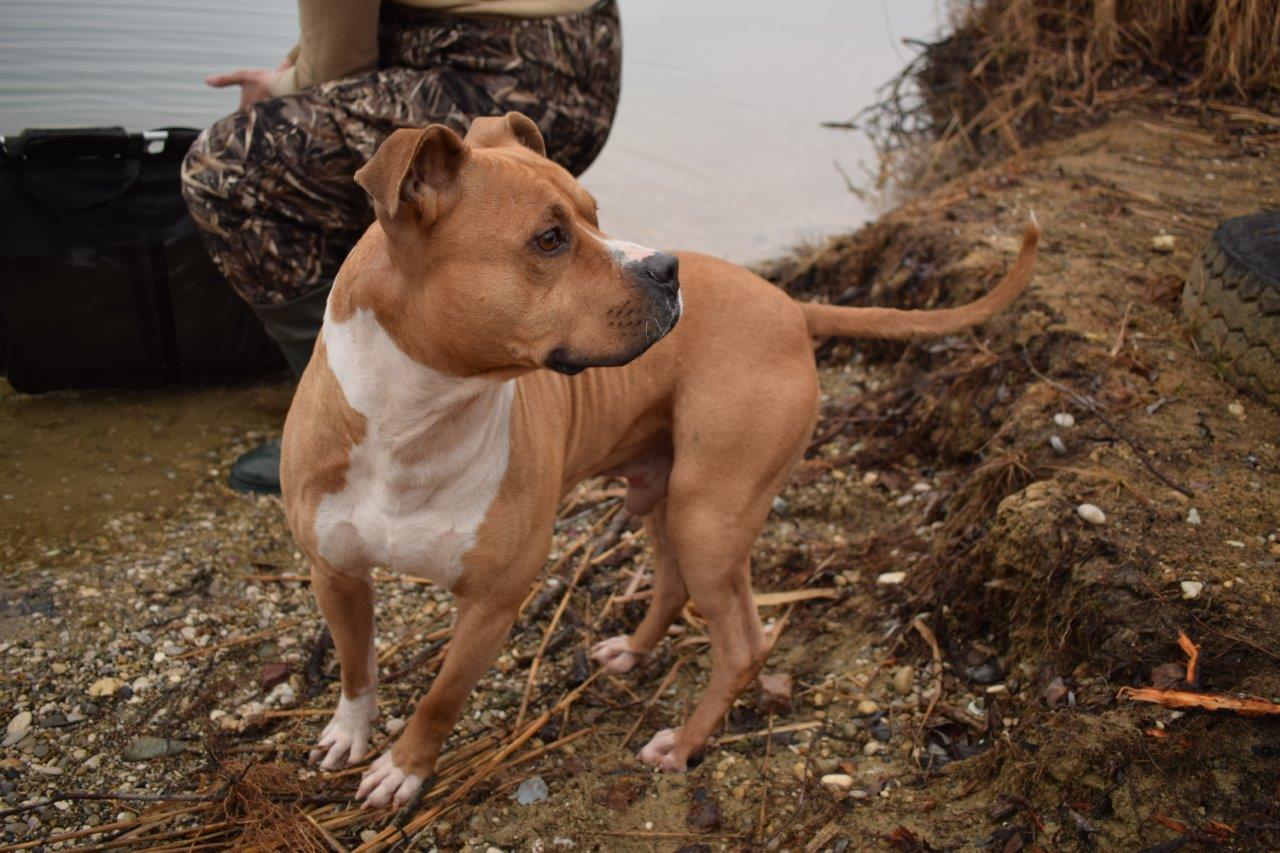 Nights in winter are long so I used my time to improve my night photo skills

WE LOVE TO FISH! TIGHT LINES!
THANK YOU! At the end of this photostory I want to thank Max Nollert and whole IB team for confidence and great baits in every time of the year and every possible condition. SCOPANA.LOVE , I did not expect that this boilies will be so carpy and so catchy. Now, when I used it for the first time as well, I proved to myself that I was wrong. This boilie is one more top boilie from Max Nollert kitchen and for me, winter bait nr.1. I cant wait to get some free days and visit the bank of big gravel pit again.
Till the next time, tight lines.
Luka Vukas
---
Newsletter
Immer auf dem neusten Stand bleiben?
Ganz einfach, abonniere unseren Newsletter!
Jetzt in den Newsletter eintragen!
---