Video: Matteo Paini "FOUR STATES"
BEFORE YOU WATCH THE VIDEO PLEASE MAKE SURE TO READ THAT "FOUR STATES" INDRODUCTION: I remember well the day that my head realized the idea of ​​shooting "four states" on my own. It was not easy to leave, to face hours and hours by car and to get to the places where my ambition wanted to be measured with pure nature. I do not want to be the one who says that the weight of a fish do not count. On my journey I achieved to get those two damn carps over 25 kg and three over 20 kg. I was lucky enough to embrace in this tour of "four states". But "four states" is not this, "four states" is a journey to discover new horizons, emotions, moments, details and places … a journey that has the taste of adventure and the scent of passion.
DON`t klick the play buttom: If what you are looking for in my video are just catches you will unfortunately be wrong to click the play button .. "four states" is much more, it is something deeper! Today I find myself in front of my lcd tv to listen and watch this adventure and while I write this text I still have the ability to excite myself as if it were still an utopia… but today I jealously cover inside of me, in my heart!If only 1/4 of what I have tried will come to you, it will mean that I have arrived where I wanted to arrive, and you have arrived where I was … "fuor states"! Have a good trip, greetings to all Matteo Paini.
---
Messeangebote nur noch bis Montag 19.03.2018 online verfügbar!
Noch bis zum 19.03.2018 gilt, dass wir unsere Messeangebote zum Bestellen online haben – mit 20% Naturalrabatt – versprochen!
https://www.imperial-fishing.de/index.php?page=categorie&cat=277
Until 19.03.2018 the expo offers will be online – with 20% Natural Discount – promised!
https://www.imperial-fishing.de/index.php?page=categorie&cat=277
Good carping, max nollert & team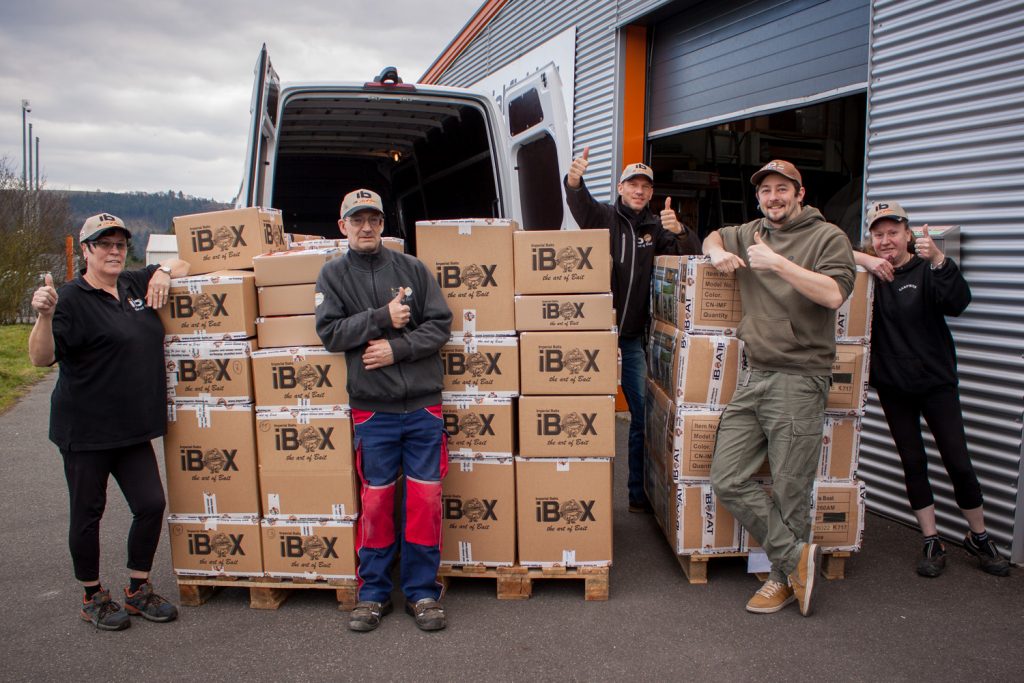 ---
10% Rabatt auf alle iBoats – der Vorbestellsonderpreis
Bei Vorbestellung mit Auslieferung bis spätestens Mitte/Ende April 2018
Email schreiben und Angebot sichern: info@imperial-fishing.de
Doppelt verklebte Nähte auch von innen! Das sorgt für eine extrem lange Lebensdauer!
5 Jahre Garantie auf die Bootshaut – das ist unser Vertrauensbeweis!
Allzeit gute Fahrt!
max nollert & Team

iBoats jetzt wieder alle mit orangenem Logo – weil Ihr es so wolltet und es uns auch viel besser gefällt, als wie auf diesem Bild zu sehen in Grün!
---
PRIORITIES IN THE NEW FISHING SPOTS
by Jose Sanchez-Ortega
WHAT STRATEGY WE USE IN THE NEW FISHING SPOTS?
HOW DO WE FACE THE NEW SPOTS?
WHAT BAITS DO WE USE?
WHAT STRATEGY DO WE ADOPT?
WHAT RIGS DO WE USE?
THE STRATEGY: These are questions which always are challenging us when a session in a new fishing spot is approaching, but if we analyze, we will realize that the fish, generally are eating the same food almost everywhere and their behavior is not very different. Once we are assuming these factors, the most important when we are fishing in a new fishing spot is to keep calm and plan our strategy.
LOCALIZATION: is a very popular factor for many of us, is the most important for its level of effectiveness. Many anglers choose the fishing spot before they get into the scenario, in my opinion this is a huge mistake. Spending enough time to locate elements or potential hot spots will serious increase our chances of having a successful fishing session.
THE BAIT. For me it is the second in my priority list, this factor will be influenced by the spot and the season when we are fishing, whatever having with us > only two flavors that we trust 100% would give us the possibility to fish without complicating ourselves thinking that one of the flavors we have in our bag it could give a better result that the bait we already use. For me is very important that the bait we use has to be an uncommon or intense colors, that will surely attract the fish´s curiosity achieving so they will approach it and smell it. Pink is the most striking color underwater, there is nothing with that similarity, many of you think that white and yellow are the best, but there are mussels with white shells, so this color will not be so striking, besides, these two colors under the warm water they turn into green colors, so we do not get the effect that we believe it has. Even so, I don´t want to say that they are not effective colors, but if I have to choose two pop-up colors, they would be pink and orange being the most showy for me, and then I would choose white and green.
THE FISHING RIG: the third and the last of my list will be marked by the position and the bottom I am fishing because I will not use the same fishing rig for mud and sand, as for plants or stones.
FISHING SESSION. Saying all these, I was very aware of these factors and their priority in one of my sessions in a new spot. The place I chose for the session was a shallow lagune with some good hot spots and small islands with a silt bottom mostly, and a few spots to choose.
The only thing I could prepare before the upcoming session was the bait, I opted for two flavors, a IB CARPTRACK BANANA and SCOPANA.LOVE, a bait more than tested, very fragrant and sweet which I knew 100% it would give me results for its nutritional contribution and its striking yellow color, SCOPANA.LOVE it's a bait with a sweet base of SCOPEX but with a contribution of pineapple which makes this bait to be an all-terrain (all-rounder). In the bag there will be two colors, brown and orange, very showy and striking at the same time, I decided to carry two kilos of each flavor plus five kilos of seeds tiger nuts, corn, hemp, and chickpeas were the particles that I chose because of the season and the imminent presence of the crabs were very clear that I could not fish only with boilies.
I love using particles in summer or until the end of OCTOBER I think that with a mixture of these particles we get a frantic fight for the scorch of the bait in the fund and increasing the desire of the fish to feed. Also increasing the time of presence in our hot spots will give us more possibilities to success.
Then when the cold weather comes, I do not use too much particle and I prefer more micro pellet and I fish with reduced priming, limiting almost to PVA bags and meshes as accompaniment.
I once, met two anglers fishing in a new place, I decided to approach and I noticed that I did not have much to choice, because there were not too many spots. After a little chat with them I found out that they were going to leave the lake the next day in the morning so I decided not to fish until they were gone so do not increase the fishing pressure, because in this spot they were fishing with three rods each one and were very small so that mode the fish went to my area while I was observing during the nightfall and sunrise to prime at the first hour of the next day giving time for it to take effect while my colleagues picking their stuff.
My rigs at first were simple, since I did not know how cautious fish would be in this place, so I thought that three snowman very balanced to get a bit away the bait from the bottom and get the smell to persist more time, two Scopana.Love and one Banana bollies 20 mm deal with a V-pop of 16 mm, but while I was priming, I noticed, the presence of the crabs so I change one of my mounts to two Scopex corn grains just to see if the crabs were feeding. The location of the lines was easy, by the nightfall and the sunrise I saw a lot of movement around a small island, in a forced step between two islands and some submerged that I had just to my right side. Once I placed the lines didn´t take long time to the first bite run, my suspicion about the activity of the crabs was confirmed since they gave me too many pulls in the lines and ate the boilies, seen this, I changed the mounts on a tiger peanut and corn grains with scopex and banana flavor but in the sore time I kept throwing in the area boilies and grains mixed that I had with me. Three strokes after each bite run were enough to maintain the fish in my area, achieving a good fishing session. In total were ten achieving to get the net.
The place is a fishing paradise, but you have to be careful in choosing the hot spots to fish. These fish are very given to get into the weeds and hurdles that surround almost the entire platform of fishing, so a robust equipment with 0,40mm lines, good terminals of shock and hard hooks are essential, on the other hand fishing with detachable lead in these scenarios is a success, do not use conventional leads, it's preferable using the iROCK without leads from IMPERIAL BAITS, this are a very wise decision for these scenarios, with them you will have the certainty that you aren´t polluting the environment or the water when we lose the leads in the fight with the fish.
Conclusions
Remember to keep calm in the moment of a bite run near critical spots, do not hesitate to use a fishing boat to fight the fish and try to release it from the hook. You mustn't give up until you manage to see the fish and unhook him. The life of the animal will depend on it, and if you don´t have a fishing boat for this, don´t fish very close to these critical spots. Finally, my advice is to not be superficial and always think as a fishing angler, invest enough time in locating the fish and then choose the spot, measure well the amount of priming and choosing the appropriate material for the session that you´re going to have. Choose well the spot to fish and stay calm. In this order, if you manage all this factors, I think that the triumph and the fun is guaranteed.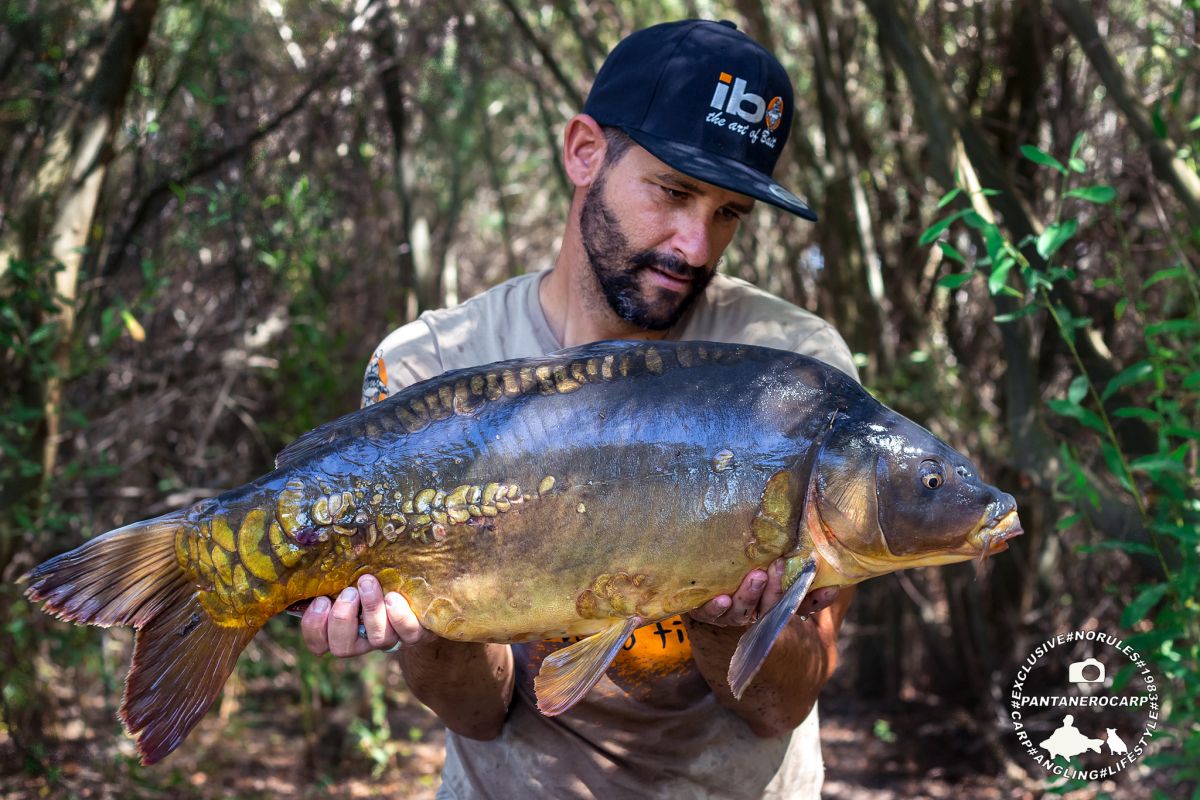 Good fishing to all!
José Sánchez
---
Winter Months from Luka Vukas
Hi blog readers. I hope many of you have the possibilities to fish in your countries. I have no luck because of snow and ice, but I spent few days at the end of January and I visit river 250 km of my home. That was chance to fill my batteries up and to catch snow carp. In following text and pictures I want to share with you how I spent my last trip and some memories of 2017.
Few days ago, I managed to get old cult classic Daiwas S6000T with amazing gear ratio of 3.4:1 and now I have one of the strongest reels ever made. With Snaggy Water braided line I am ready for challenges!
Osmotic Oriental range is very good choice if you fish autumn to spring time – now!
One of my last carp caught in 2017. It was start of Autumn and colors was really amazing.
Look at this place. Flooded tree, 5 m depth, hard bottom… Everything was good but I didnt get any bite on this position.
Osmotic Oriental Spices! Rambo (xtra strong hookbait) and Half n Halfs are really good if you have a lot of crabs, white fish and other problematic "enemies" on your feeding area.
Last in 2017. Small, fat and very specific carp . I caught it at third night of my 6 days long session.
IB – the art of bait! Best for me!
Autumn colors!
I filmed some movie material with my action camera. One day maybe I will publish movie about carpfishing, still long way to go…
Fourth night, I caught 2 grasscarp. Water temperature was just 8 celsius and I really was surpised when I net this fish. Both was almost the same. Probably brothers.
Last night I mixed everything what I had in my buckets, but night passed calm.
I used heavy leads because of long range. I streched my baits at distance of 200 meters.
Then, almost 3 months later, at the end of the January I visited river complex in Gospić town. There I had some great results in 2017. Maybe have a look to this update : https://www.carp-gps.com/iblog/in-pursuit-of-satisfaction-von-luka-vukas/
Look at this creature. So many stories to tell about. Little warrior.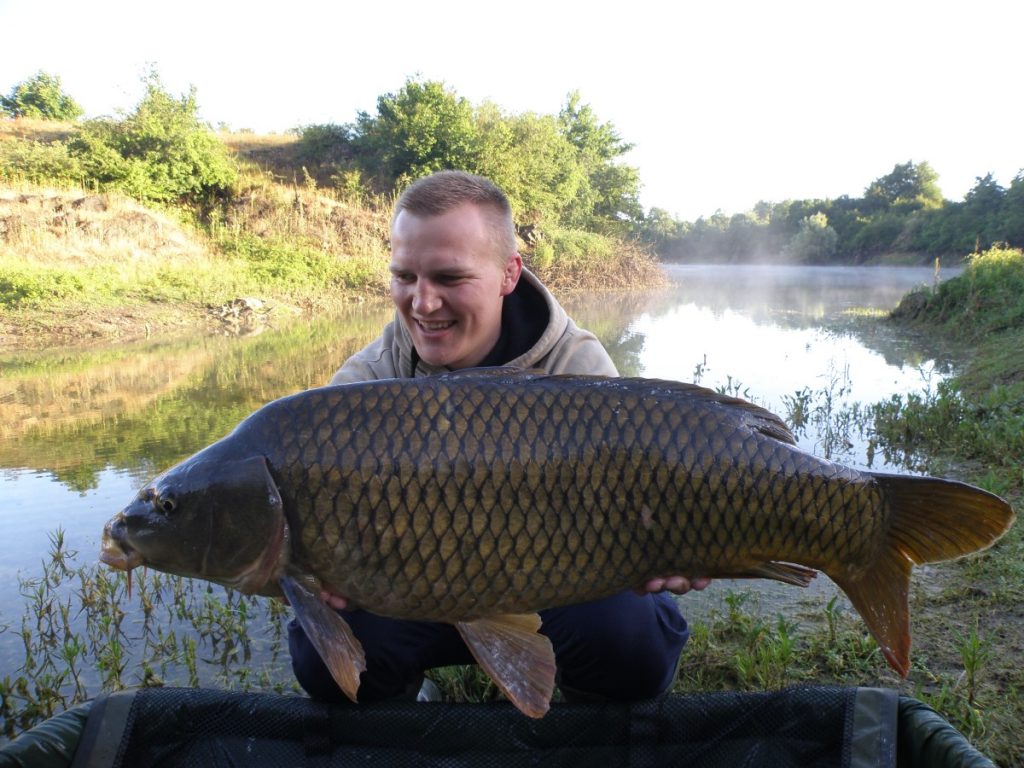 OLYMPUS DIGITAL CAMERA
My new brolly was ideal cover for cold February nights. Few moments before casting the Temptation Cork 12ft 2,475lb-3,25lb an absolutely phantastic rod!!!
My choice of baits. If you read my update of last spring, then you know that my favorite is…:-). You can find it on my rig in the bucket.
Few moments before casting.
My iBoat 320 narrow ready for exploration of the river.
It was just an essay from Max and they build only two of them – and I have one 😉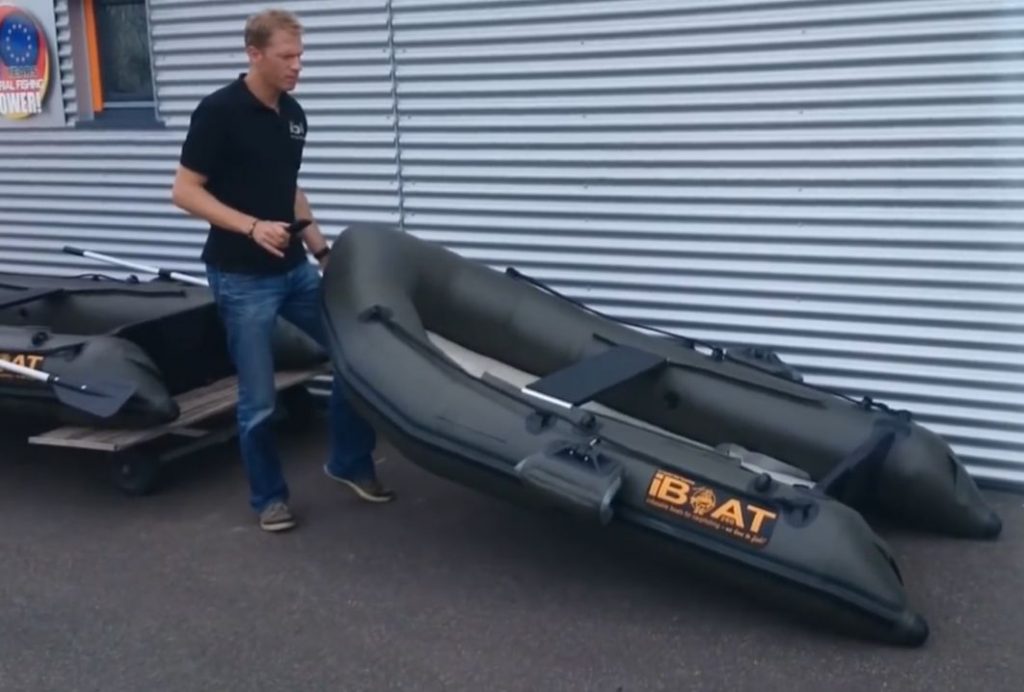 Knock knock knockin on heavens door…
Heaven just before night. Awesome colors was that
Scopana Love, whole and crashed with my Krusha and Amino Pellets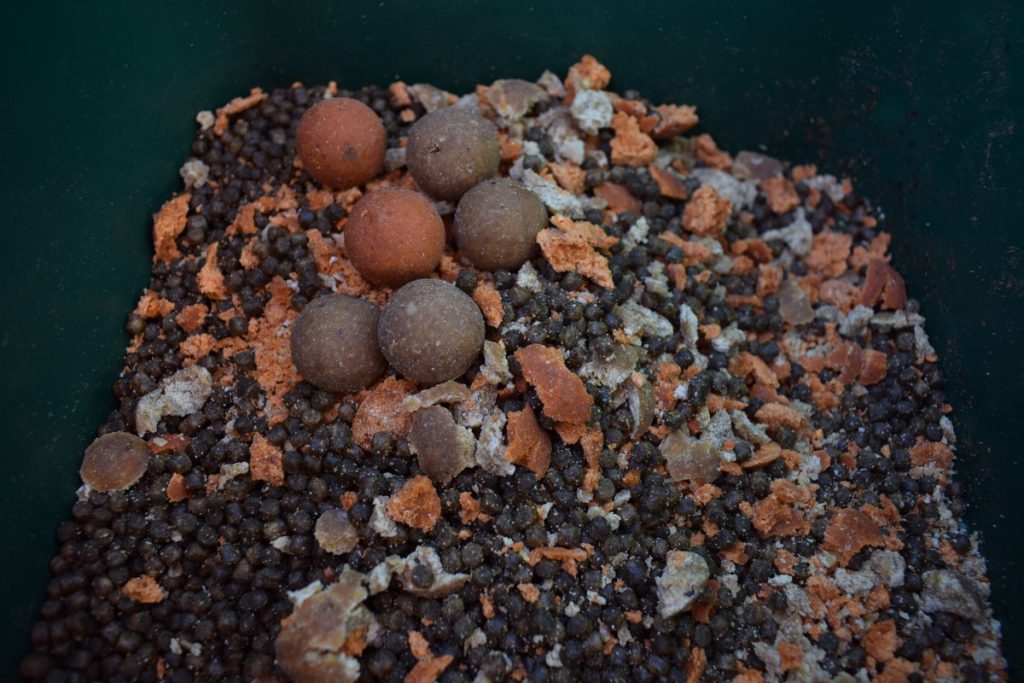 Then I add Carptrack Powder
And Aminocomlex Liquid. I prefer 1l packaging because of simpler usage and handle.
Then I mixed everything together and I get good winter carp food
My really welcome help. Especially when if I fish rivers. I can use my echo sounder and electric motor. So, I can be calm, ecological and successful on lakes and rivers.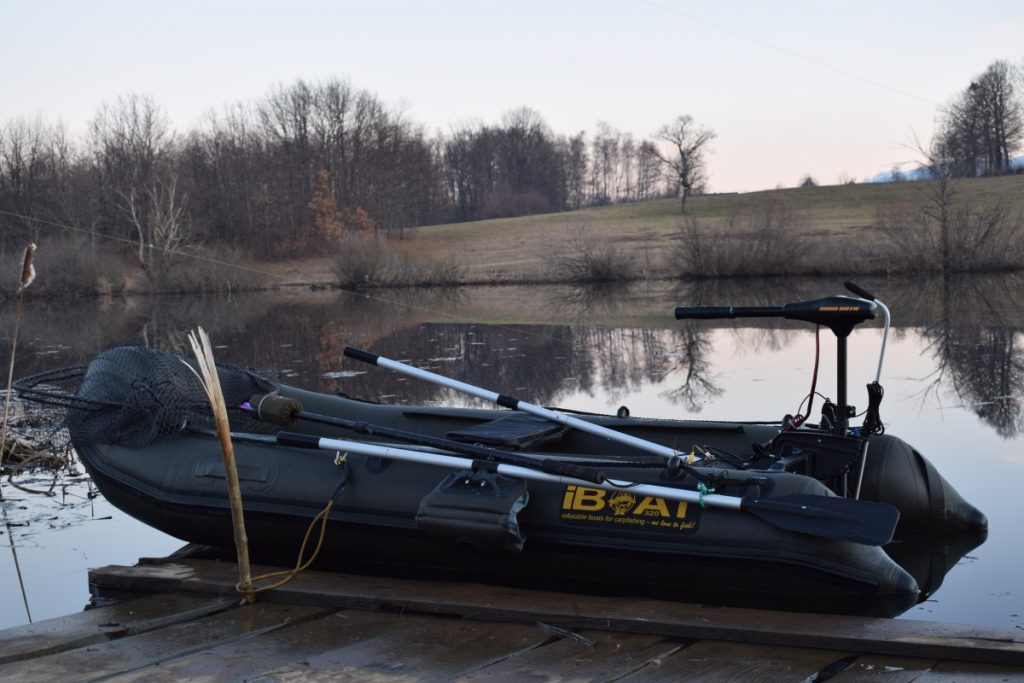 Last morning of my 3 days January session. I caught the two smallest carps in my life and released them immediately.
Last picture before walkout. For this year I will replace my Visible Touch with Snaggy Water Invisible version.
Thank you everyone and believe in yourself. Sooner or later, result will come.
Just believe and NEVER GIVE UP!
Luka
The new Carpe & Feeder Magazine is out since today: https://www.carpefeederfishing.it/
Beside some nice articles as the one from Julian Jurkewitz, there is a review about the big expo at Gonzaga. You`ll find just a few shots below and the complete magazine on the above mentioned link.

max nollert & team