The stolen fish / Der gestohlene Fisch
von Ondrej Rezek
I've been using Imperial Baits products since July 2018. I didn't know what to expect and I wanted to try the bait out as soon as I got my hands on it. I was curious and needed to know if the boilies catches big carp. I caught the first carp using Monster Paradise.
Ich benutze Imperial Baits Produkte seit Juli 2018. Ich wusste damals nicht, was mich erwartet und wollte den Köder sofort ausprobieren, als ich ihn das erste Mal in die Finger bekam. Ich war neugierig und wollte wissen, ob die Boilies tatsächlich die größeren Karpfen fangen. Der erste Karpfen auf die Boilies von Imperial Fishing Biss auf einen IB Carptrack Monster's Paradise.

I did a few overnight sessions and that's why I used this boilies which smelt fabulously. I was pre-baiting a spot and it produced at least two fish between 10 and 13kg each night. Experience such as this one does really give you confidence in a new product!
Meine Zeit war begrenzt und daher entschied ich mich für genau diese Sorte, welche so intensiv in ihrem Aroma ist, perfekt für schnelle Nächte. Ich befütterte einen kleinen Bereich und ich fing schon in der ersten Nacht zwei Fische zwischen 10 und 13 kg. Und die Fänge waren kontinuierlich, jede Nacht brachte mir dieser Boilie einen vollen Kescher. Erfahrung wie diese gibt Ihnen wirklich Vertrauen in ein neues Produkt!


Ein schöner Fisch nach dem anderen ließ sich den MoPa schmecken… 😛

Shocking news / Schockierende Neuigkeiten
The next session was a bit different. There were news on Facebook that a Two-Tone carp originally from river Labe was caught on a private lake! I don't visit private lakes but it was my duty to go and catch it! The owner of the lake was forced to let me catch it and return it back to Labe. David Fort has been telling me since the early beginning: "Do you want to catch big carp? Then use Elite Strawberry!" So I took this bait and new Elite Strawberry pop-ups on the session.
Die nächste Session war etwas anders. Es gab Neuigkeiten auf Facebook, dass ein zweifarbiger Karpfen aus der Elbe an einem privaten See gefangen wurde! Der Besitzer des Sees war gezwungen, mich ihn fangen zu lassen und ihn in dem Fluss zurückzugeben. Ich besuche keine privaten Seen, aber ich konnte nicht widerstehen! David Fort hat es mir von Anfang an gesagt: "Willst du große Karpfen fangen? Dann benutze Elite Strawberry!" Also nahm ich diesen Köder und die neuen Elite Strawberry Pop-ups mit.

My tactic to success / Meine Taktik für den Erfolg
The tactic I used is selective and primarily used on river Labe – I was fishing outside the baited spot. I heavily baited one spot using pellets but placed my rigs outside the baited spot, then just flicked a couple of boilies near the rig and done. It worked! In a lake where are many smaller fish I had to catch a big Two-Tone! I had a week to do so but I completed my goal in just 3 days. I recieved a careful bite on a rod with Elite Strawberry the third day! Already when I was playing the fish I knew it was him! The Two-Tone!
Die Taktik, die ich angewandt habe, ist selektiv und wird hauptsächlich auf der Elbe angewendet – ich habe außerhalb des Futterplatzes geangelt. Ich fütterte einen Bereich mit Pellets, legte aber meine Riggs außerhalb des Spots ab, dann schnippte ich einfach ein paar Boilies in der Nähe des Rigs und fertig. Es hat funktioniert! In einem See, wo es viele kleinere Fische gibt, fing ich einen großen Two-Ton! Eine Woche hatte ich Zeit, aber mein Ziel erreichte ich in nur 3 Tagen. Am dritten Tag bekam ich einen vorsichtigen Biss auf eine Rute mit dem Elite Strawberry! Schon als ich den Fisch das erste Mal spürte, wusste ich, dass er es war! Der Two-Tone!
Zielfisch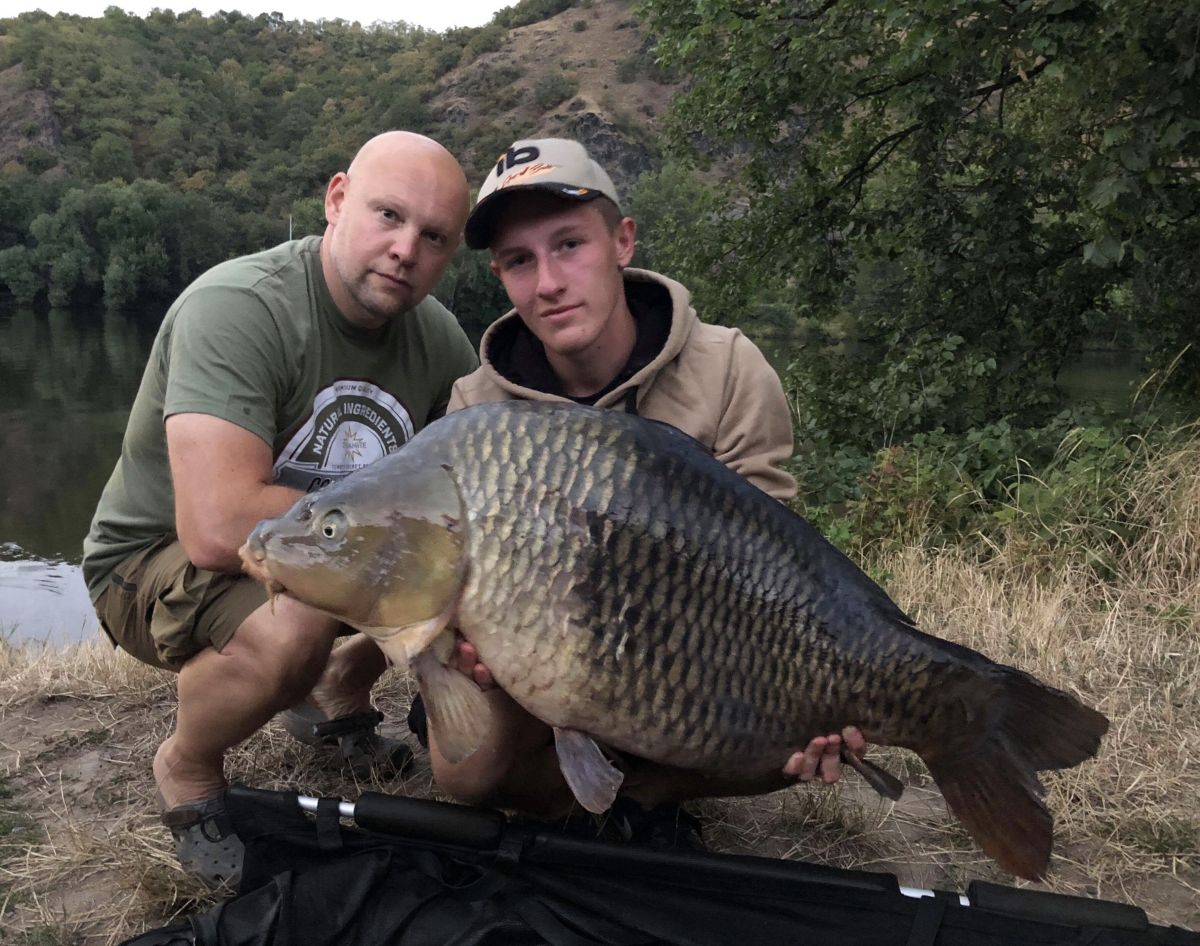 Monster-Alarm
It was an incredible feeling – when you catch the fish you came for and get to return it back to where it belongs, in the river! This rod produced other monster carp as well.
Es war ein unglaubliches Gefühl – wenn man den Fisch fängt, für den man gekommen ist und ihn wieder dorthin zurückbringt, wo er hingehört, in den Fluss! Der IB Carptrack Elite Strawberry brachte noch andere Monster-Karpfen auf die Matte.


YES! Ein Fisch schöner als der andere…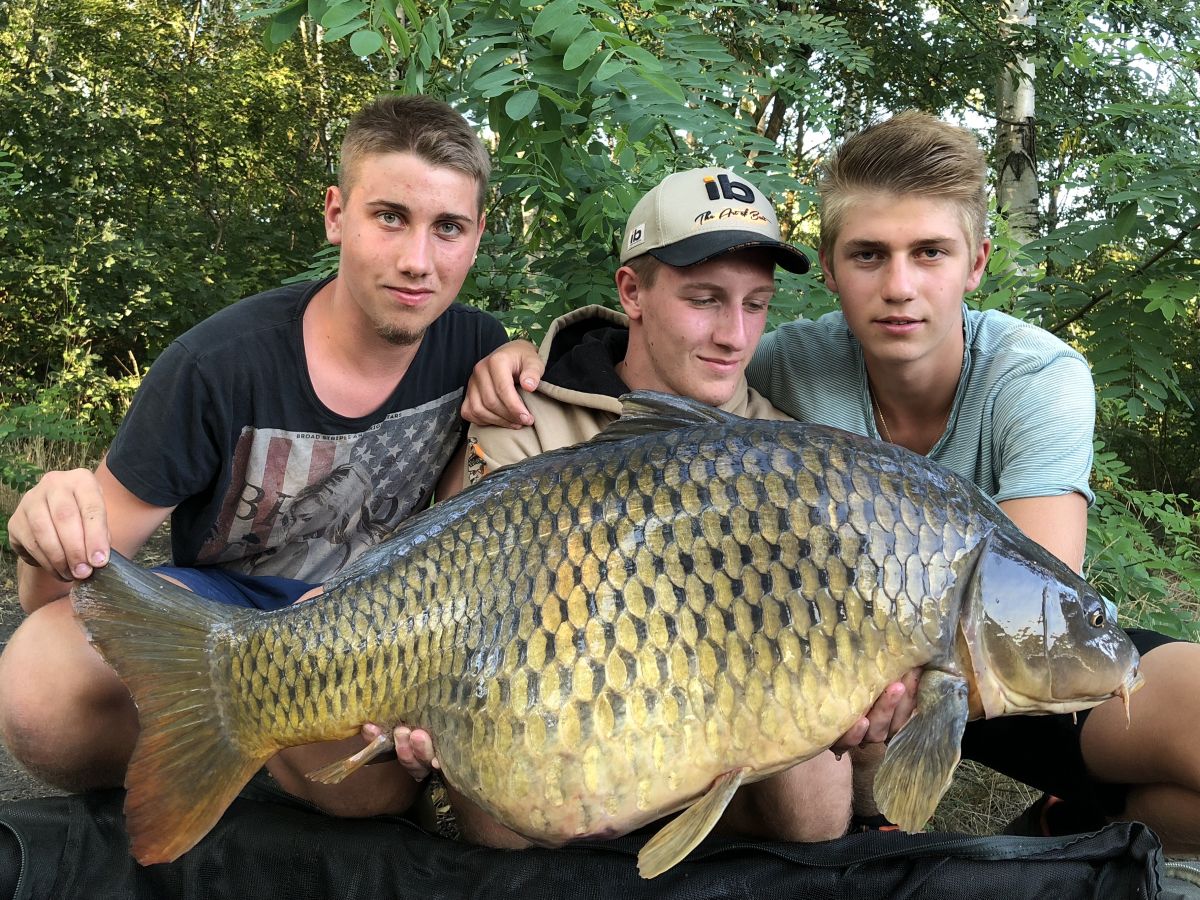 Der IB Carptrack Elite Strawberry ist wahrlich ein Fisch Garant der Extra Klasse

30,7kg carp on the first night and 24,2kg and 110cm the next morning.
Elite Strawberry did it again
30,7kg Karpfen in der ersten Nacht und 24,2kg und 110cm am nächsten Morgen.


Wahnsinn… Ich bin überglücklich… 😀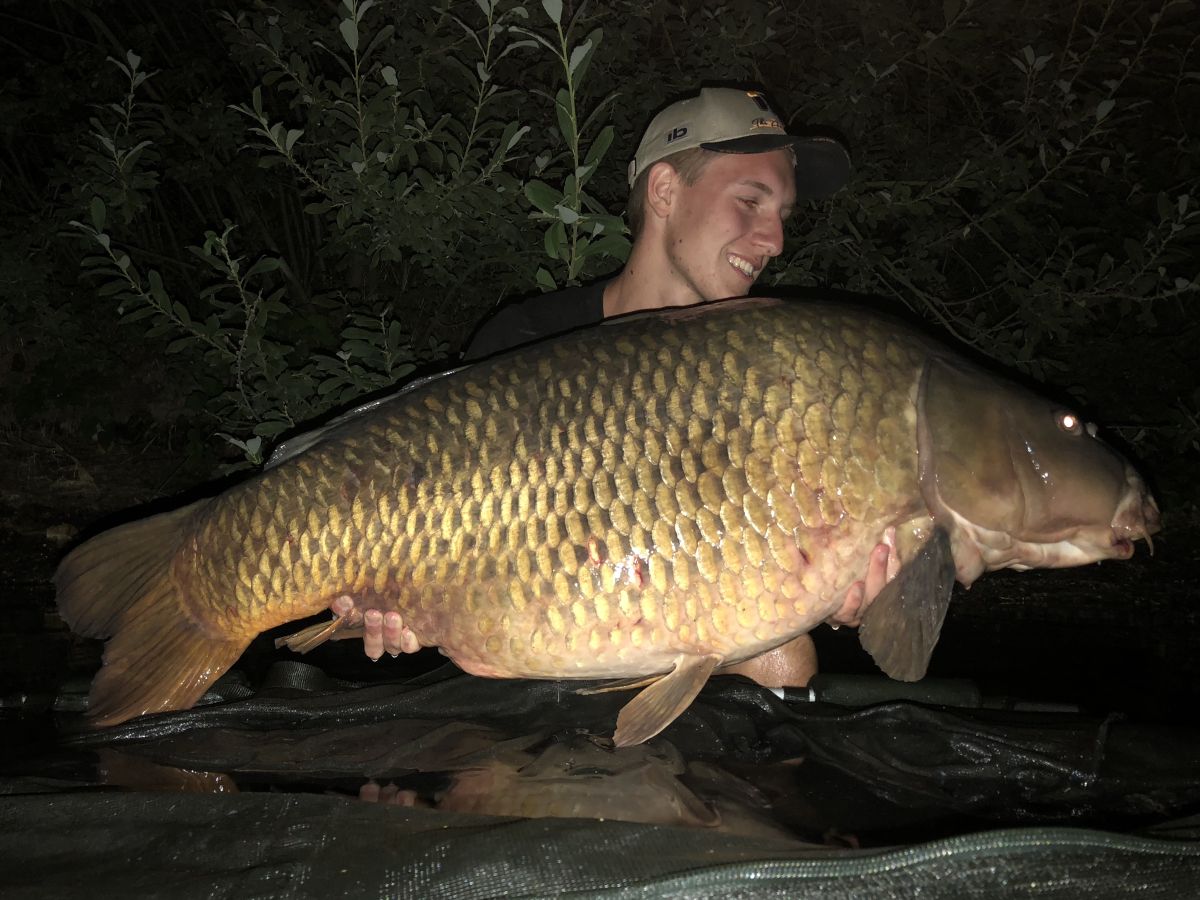 All of these fish were typical river carp stolen from river Labe! How sad . I managed to catch 45 fish from the spot baited with Amino pellets mix and Monster Paradise boilies. The biggest carp and my target fish – Two Tone were caught on a rod outside the baited spot with Elite Strawberry! David was right! I hope this case is going to lead to improvement of the state of our public waters and big carp won't be stolen to private lakes.
What a ride this was!
Alle diese Fische waren typische Flusskarpfen, die aus der Elbe gestohlen wurden! Wie traurig. Ich habe es geschafft, 45 Fische auf dem Spot zu fangen, die mit Amino Pellets und Monster Paradise Boilies angelockt wurden. Der größte Karpfen und mein Zielfisch – Two Tone wurden mit Elite Strawberry auf einer Rute außerhalb des Spots gefangen! David hatte Recht! Ich hoffe, dass dieser Fall zu einer Verbesserung des Zustands unserer öffentlichen Gewässer führen wird und große Karpfen nicht gestohlen werden, um sie in private Seen zu setzen.
Was war das für eine Session !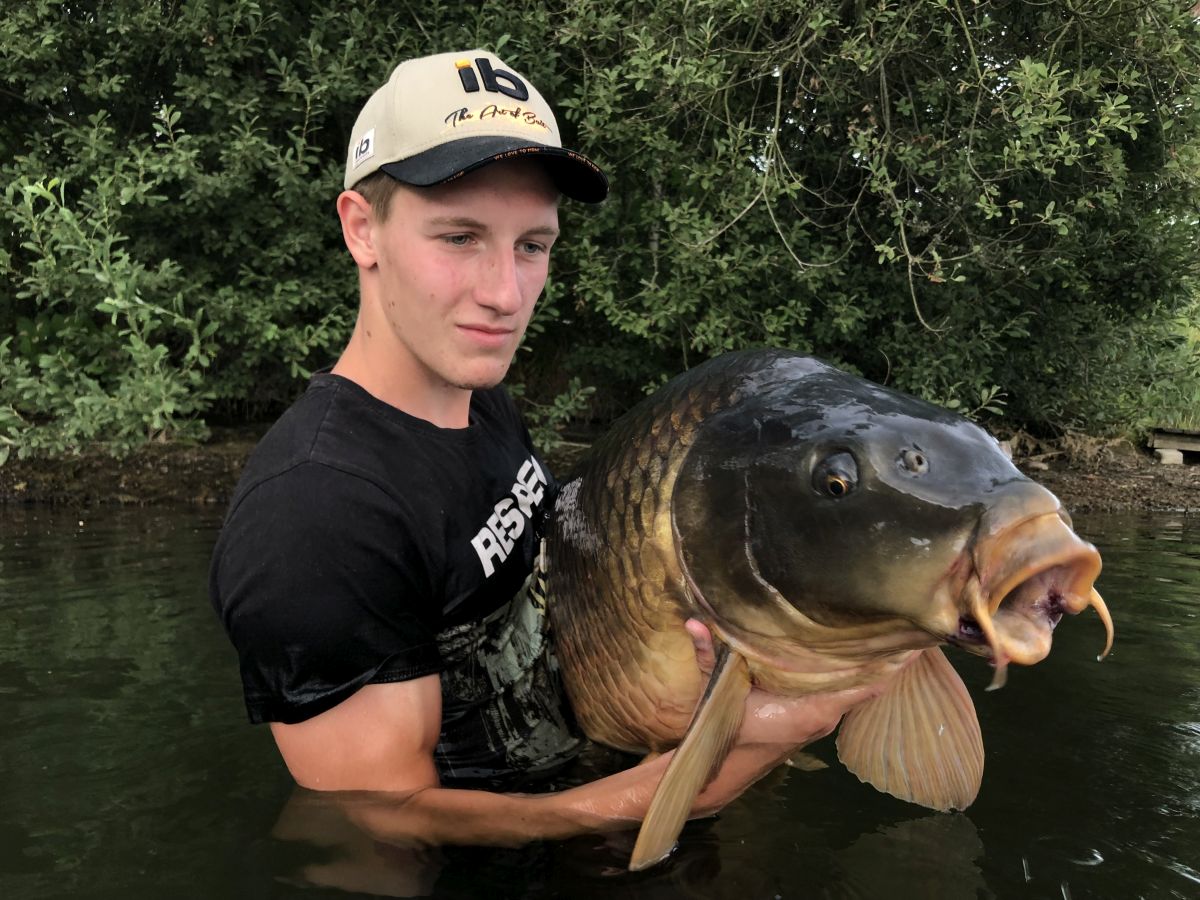 Ondrej Rezek
Czech Imperial Baits Team
---
Big Ones vom Balaton – jetzt das neue Video ansehen
von David Fořt
---
Marc Neuer zu Besuch bei IB
Als jahrelanger Karpfen- und Raubfischangler war Marc Neuer in der Gegend von Traben-Trarbach und ließ es sich natürlich nicht nehmen, einmal vorbei zuschauen.
Doch leider war es am Samstag und ich war leider gerade auswärts, schade! Aber beim nächsten Mal dann lieber Marc!
Marc bei der Arbeit… 😀

Nicht nur als Angler sondern auch als Windkraftanlagen-Spezie bestimmt Wasser sein Leben.
Marc bei iB – vielen Dank für deinen Besuch!!
Liebe Grüße
max nollert & Team
---
Fangmeldung von Denis Kraetzer 😀
Der IB Carptrack Elite Strawberry in 16mm, bescherte mir mitte August an meinem Hausgewässer diese Schönheit.
Imperial Baits kann nicht nur BIG, sondern auch BEAUTY.

---
Kurze Feierabendsession mit dicker Überraschung!!! 😎🤘
von Denny Stegemann
Was mir zu meinem Glück reicht oder gereicht hatte, waren eine Handvoll Tigernüsse und die Carptrack Additive wie z.B. das Carptrack Powder, InP, IB Carptrack inLiquid, IB Carptrack Flavour Crawfish…. Und und und!!!
Nachdem ich das Futter einbrachte also die Tigers gepimpt mit Fishmix und den Additiven waren die Fische im Fressrausch und nach kürzester Zeit konnte ich die ersten Aktivitäten beobachten..
Es dauerte auch nicht lang wo ich den 1. Biss verbuchen konnte. Ja und dann passierte was passieren musste, da es sehr verkrautet war hing der Fisch im Kraut fest, doch zu meinem Glück "Ufernah".
Also Schuhe aus und Rein😁
Ich befreite den Fisch vom Kraut und konnte ihn sicher landen…
"Schnell ein paar Fotos und weiter geht's"…

Ruten raus und entspannen war angesagt. Zumindest war so der Plan.
Kurz nachdem ich wieder neu mein Platz aktivierte, war auch gleich wieder was los… Es dauerte vieleicht 15min und mein Pieper rannte wieder mit Vollgas ab.
"Geil der nächste"

Aber ohne Komplikation war der Fisch auch gleich im Netz… Diesen Nachmittag nach der Arbeit werde ich so schnell nicht vergessen.
Denny Stegemann
Ganz liebe Grüße an das Imperial-fishing Team, Euer Denny