Das Powder Wochenende von Denis Kraetzer
Hallo an alle Leser und Leserinnen
Seit längerer Zeit konnte ich an meinem Hausgewässer ( einem Mittel großen Baggersee in Nordrhein-Westfalen ) einen Schwarm Karpfen beobachten, die sich unter einem ins Wasser gefallen Baum aufhielten. Also Freitags nach der Arbeit machte ich mich auf dem Weg zu dem oben genannten See.
Da die Temperaturen weit über 30 Grad lagen und die Karpfen zu dieser Zeit sehr lethargisch oder garnicht fraßen, musste eine Lösung her. Meine Lösung war für das besagte Wochenende die IB Carptrack Liquid-Powder Paste sowie die IB Carptrack Crawfish black and white als auffälligen Akzent unter Wasser.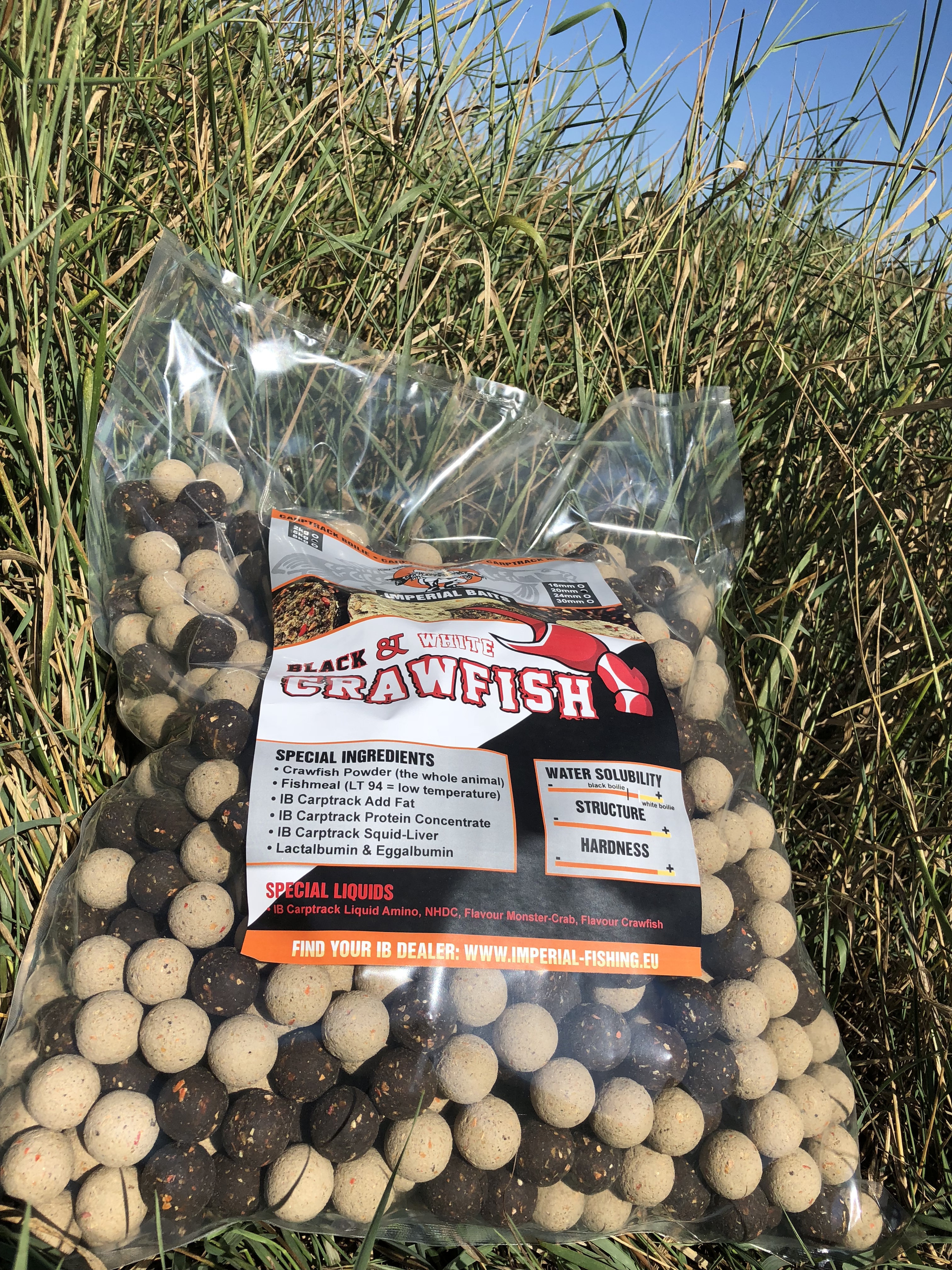 Meine Strategie war recht simpel , ich fütterte ca 10 IB Carptrack Crawfish black and white Boilies ( nur die weißen ) pro Spot und pimpte meinen Hakenköder mit der IB Carptrack Liquid-Powder Paste.
(Falls Ihr die Liquid-Powder Paste zum ersten Mal im Gebrauch habt , habe ich euch anbei ein paar kleine Tipps aufgelistet wie es am besten klappt:
– Zuerst reißt ihr ein Stück Liquid-Powder Paste aus der Dose.
– Jetzt rollt ihr die abgetrennte Paste in euren Handflächen zu einer Kugel , dies hat den Vorteil das die Paste sich dadurch erwärmt und sich somit besser um den Boilie kneten lässt.
– Nun knetet ihr die Paste platt zu einer dünnen Scheibe , legt euren Boilie dort hinein und ummantelt diesen mit der IB Carptrack Liquid-Powder Paste.
– Schon seit ihr FERTIG. Jetzt die gepimpte Murmel aufs Haar und ab auf euren Spot damit.)
Nach kurzem Ruten auslegen, ging es für mich auch schon auf die Liege. Mitten in der Nacht war es dann soweit, mein mittlerer RX legte den ersten Vollrun hin. Nach kurzem aber unspektakulären Drill hatte ich einen kleinen Schuppi im Kescher. Der Fisch wurde versorgt, die Rute auf ihrem Spot platziert, und für mich ging es wieder zurück auf die Liege. Am nächsten morgen wurde ich von der brüllenden Hitze in meinem Zelt geweckt, es war wie in der Sauna.
Die Fische wollten aktuell auch nicht fressen, sie genossen genau wie ich die Sonne.
Am Abend kontrollierte ich nochmal meine Ruten und platzierte diese erneut auf meinen Spots.
Noch vor Einbruch der Dunkelheit, konnte ich erneut einen wunderschönen Schuppi zum Landgang überreden.
Die darauffolgende Nacht brachte mir insgesamt noch zwei Fische, einen kleinen Schuppi und einen schönen Spiegler.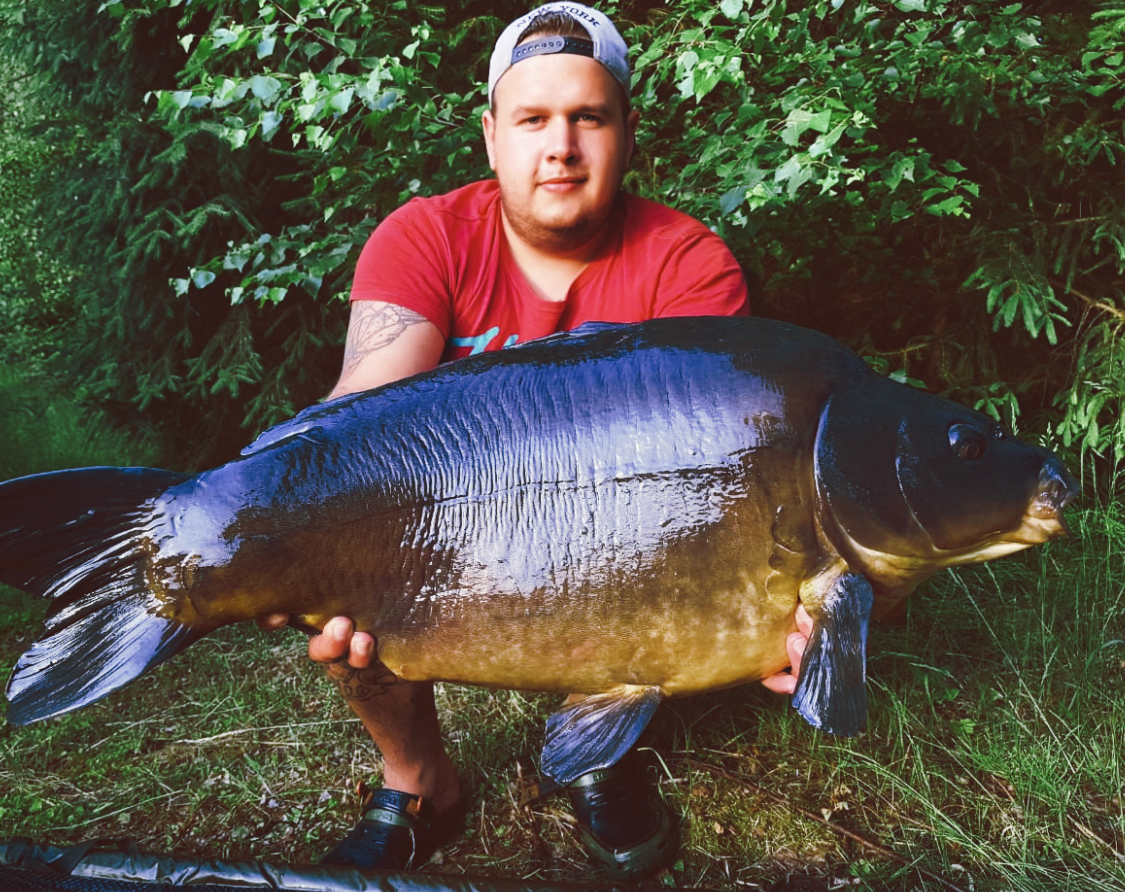 Der kommende morgen brach an und die Sonne zeigte sich in ihrer vollen Pracht.
Hmm sollte ich schon einpacken oder doch bis abends warten ?
Ich entschied mich dafür bis abends zu bleiben und machte mir erstmal Frühstück. Es gab Rührei mit Bacon und Toast. ( wir haben ein Vereinshaus mit eingebauter Küche , deshalb dieses Bild )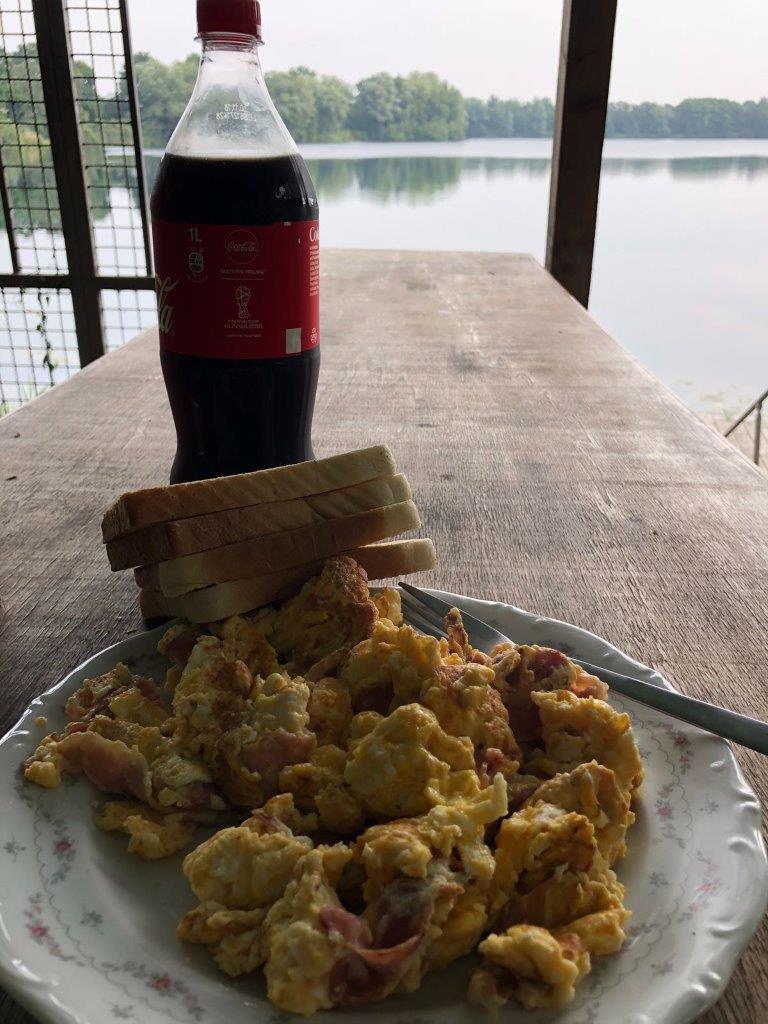 Nach dem Frühstück ging es zurück in die Sonne weil biste braun kriegste Fraun'n. Aber bei mir kamen nicht die Frauen sondern gegen Mittag ertönte mein Bissanzeiger und ich konnte noch eine wahre Schönheit landen. Ich traute meinen Augen nicht was da vor mir in der Matte lag, eine Augenweide von Fisch. Ein extrem langer und dunkel gefärbter Spiegler.
BLACK BEAUTY ALARM
Nach diesem Fisch blieben die Bissanzeiger still und es begann das lästige einpacken.Schweißgebadet aber dennoch mit vollster Zufriedenheit beendete ich dieses Wochenende und machte mich auf den Heimweg.
Catch the BIG One
Euer Denis
---
Fangmeldung von Marc Imhof.
Bei meinem letzten Trip brachten mir die IB Carptrack Banana Boilies diesen wunderschönen Schuppi.
---
Seit ihr schon in der Geschenke Planung für Weihnachten ?NEIN? Wir haben das passende für Euch.
Die Testversion des neuen 360er zu Weihnachten zwar noch nicht lagernd aber die 1,60er, 2,10er, 2,60er, 3,20er, 4,00er sowie die 5,00er warten auf euch.
Ab Mitte Oktober wieder in allen Variationen für euch lieferbar.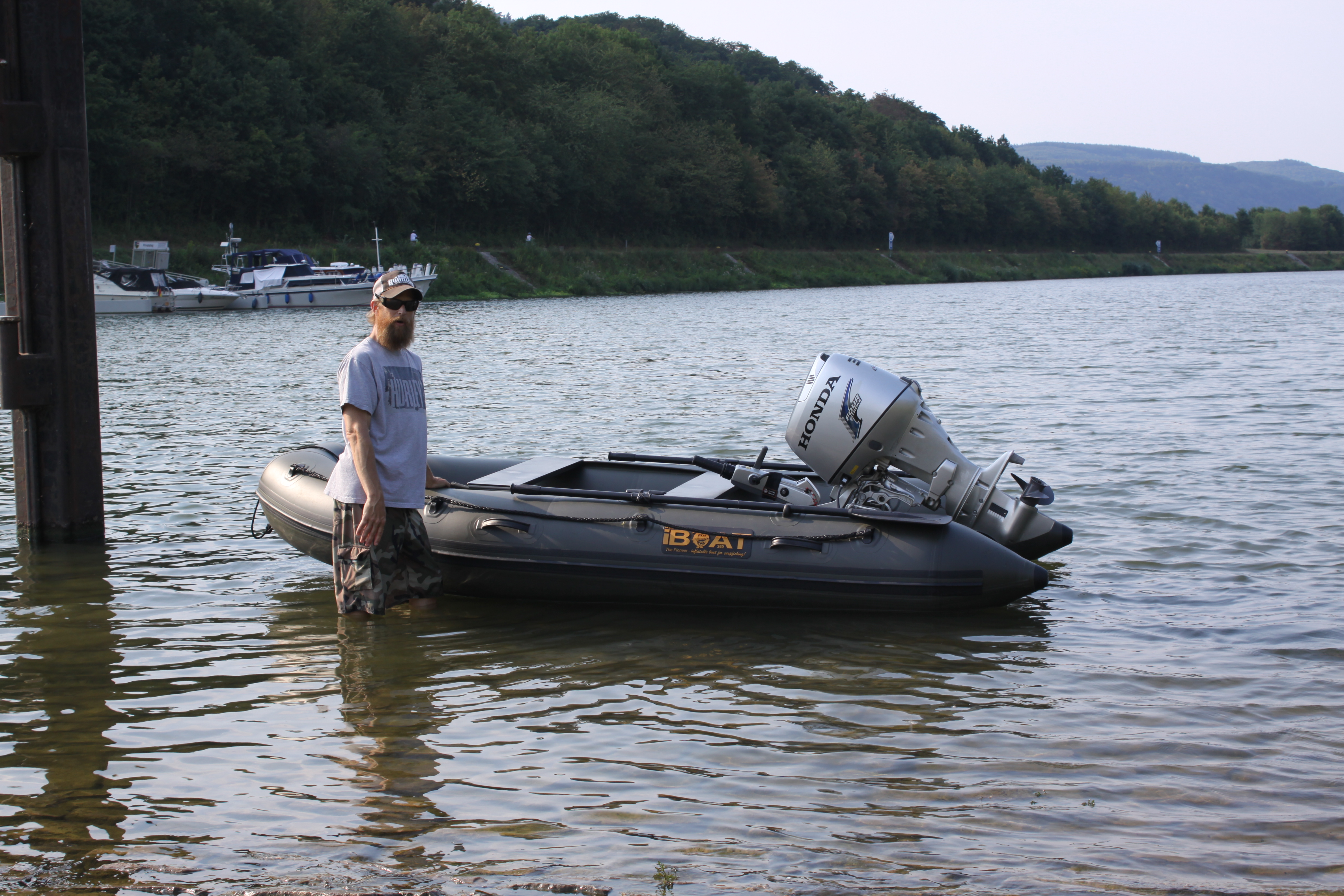 ---
Der Herbst zeigt sich bald in seiner vollen Pracht, also wer hat sich schon mit einem Imperial Baits Jogger schick gemacht ?
Auch ein Rücken, kann in dem jogger entzücken :).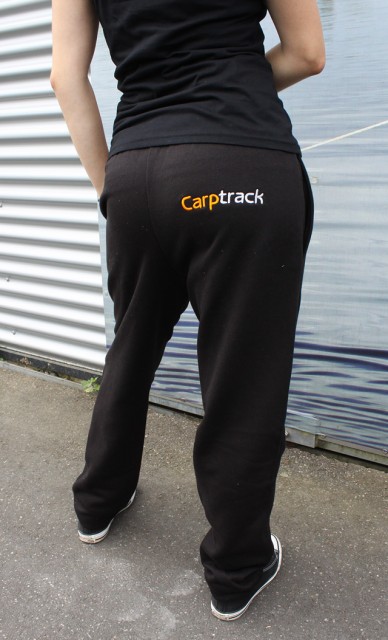 feinster Stick und beste Vorraussetzungen für Kuschelige Abende.
sitzt, wackelt und hat Luft
Sichert euch für nur 39,90 Euro einen IB Jogger und werdet teil der Stylichsten Karpfenangler/innen.