Big Ones der jüngsten Zeit
Ondrej Rezek mit einem 30kg Büffel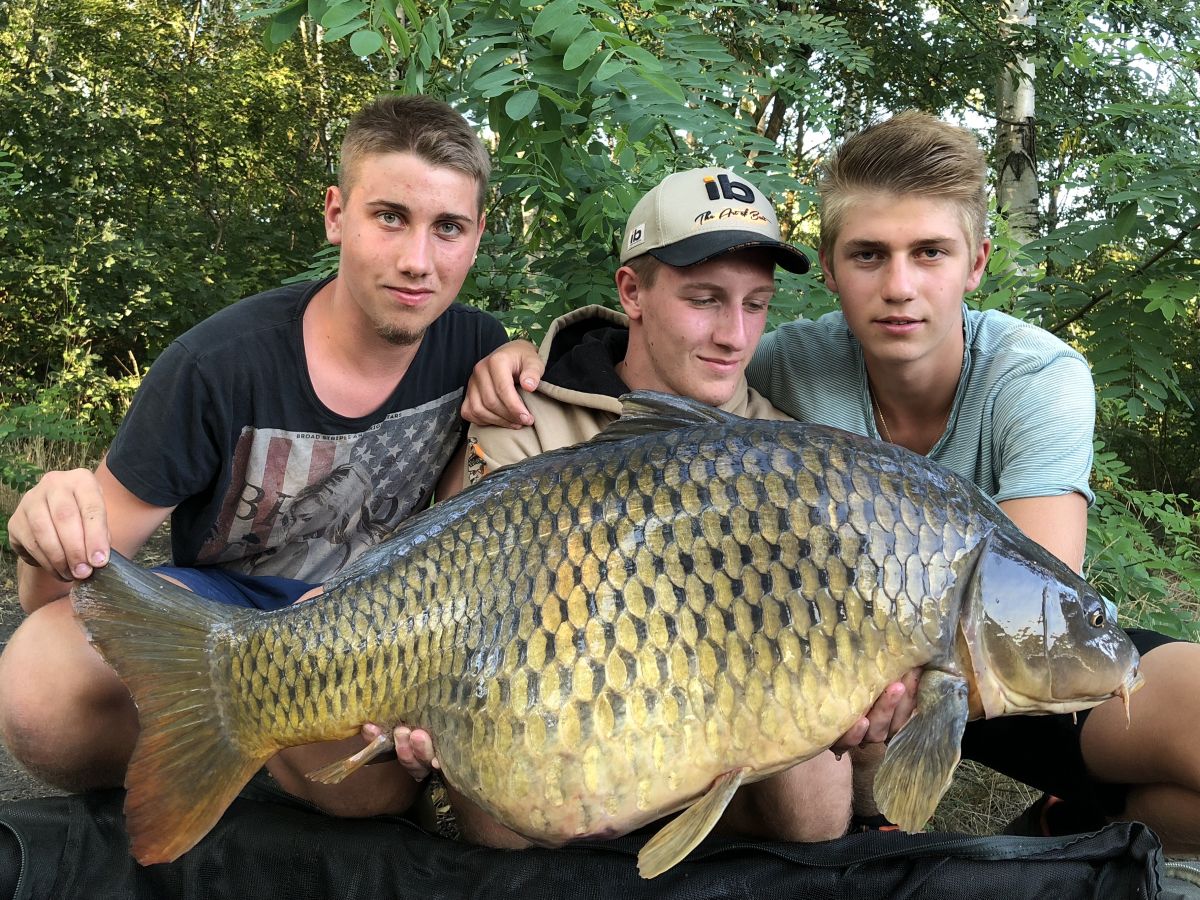 Ernst Helmhart mit einem Traum Spiegler
Kevin Hoffmann mit einer Saar-Bombe
Denis Kraetzer mit einer fuffy Party
Damien Simonelli mit einem Bilderbuch BIG ONE
Marcel Behling mit einer ordentlichen Granate
Daniel Trocha legte wieder ordentlich Gewicht in die Matte
Zsolt Bundik räumte ab – ein Fisch zum Umwerfen der im Netzt seine Runden drehte!
Die meisten Big Ones werden auf Monster-Liver, Crawfish und BIG Fish gefangen und wer sich nicht vorm Mega Stinker scheut ist mit dem Monsters Paradise fett unterwegs!
Sanfter aber nicht minder Schlagkräftig ist der Elite Strawberry schon lange kein Geheimtipp mehr!
---
Der Schweden Fisch, von Denis Kraetzer
Hallo liebe Leserinnen und Leser,
Ein warmer Sommertag im Juni war Anlass für eine spontane Nacht am See.
Top Aufkleber zum Top Preis, Waschanlagenfest!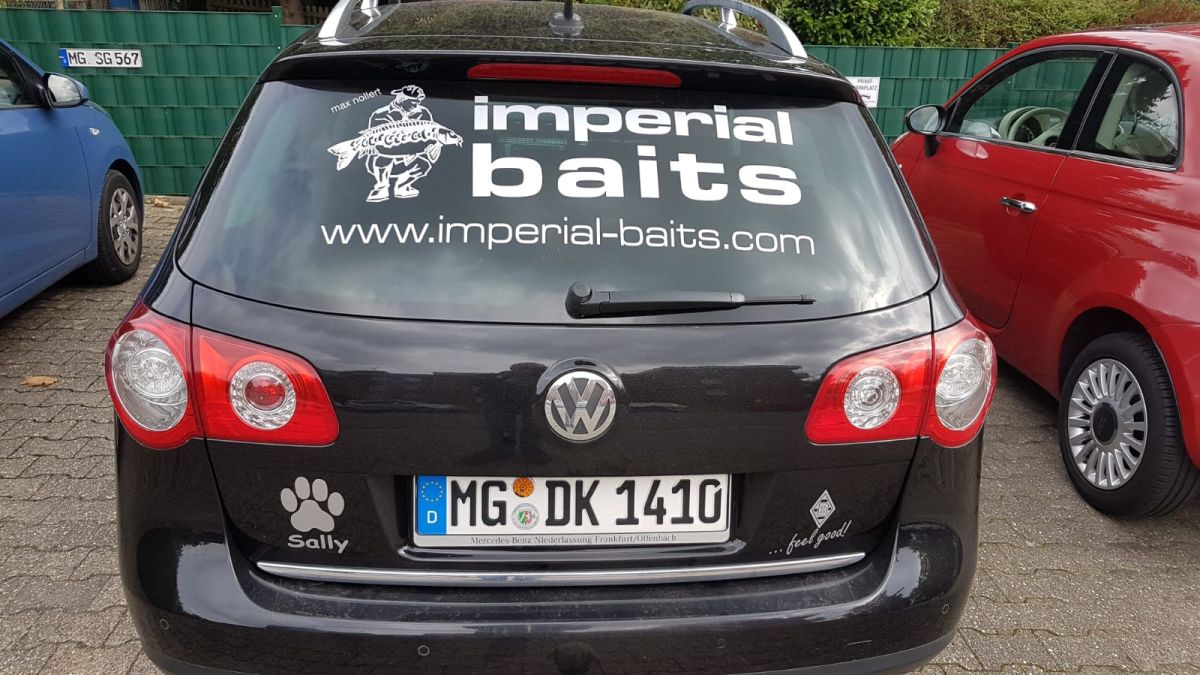 Am See angekommen wurde eins der Vereinsboote mit Echolot, Spotfinder und Marker bestückt.Als Marker eignen sich hervorragend die Imperial Stangenbojen, die immer variabel verlängert werden können,des weiteren haben sie den Vorteil, das sollte aus welchem Grund auch immer ein Fisch im Drill durchschwimmen,so richten sich die Bojen wieder auf und die Schnur ist freigegeben.
The Art of Bait
Ich entschied mich für recht Hindernis reiche Spots, da dort viel Unterholz und Muschelbänke ihr Unwesen treiben und ich mir von diesen Plätzen Fisch erhoffte. Gesagt getan, meine Ruten beköderte ich mit den IB Carptrack Elite Strawberry in 16mm.
perfekte Präsentation
Nachdem die Ruten ausgelegt waren baute ich meinen mobilen Fernseher auf um das Deutschland spiel nicht zu verpassen .
Während der ersten Halbzeit war es dann soweit. Meine linke Rute legte einen Lauf hin. Ich nahm die Rute auf, schlug an und Ruckzuck hatte ich eine im Halbkreis gebogene Rute in der Hand. Aber mein gegenüber drehte ab in Richtung Holz, wo mir zahlreiche Muscheln u.Äste über Grund gefährlich und ihm behilflich sein können.
OOOOO NEIN
Ich erhöhte den Druck, Dank Visible Touch Snaggy Water und Shock'it, ließ sich mein gegenüber davon Überzeugen einen anderen Fluchtweg einzuschlagen.
Shockít rasiert fast alles
Nach ca 15 Minuten Drill konnte ich diesen extrem langen Spiegler landen. Einfach nur mega.
Schland-Schweden 2-1
Danach platzierte ich die Rute neu und konnte mich dem Spiel widmen. Deutschland hat zwar gewonnen aber für mich lief es nicht mehr so berauschend, da nach diesem Fisch meine Bissanzeiger keinen Ton mehr von sich gaben.
Traumkulisse in den Abendstunden
Am nächsten morgen war das Wetter leicht bedeckt und ich begann mein Tackle einzupacken.
Wind kam auf
Wieder einmal waren unbeschreibliche Momente in der Natur zu Ende und ich trat den Heimweg an.
Das endgültige Fazit meines Trips, drei Punkte für Deutschland, einen schönen Fisch gefangen und wieder mal brachte mir Elite Strawberry Fisch.
Das Ergebniss dieses Trips
Catch the Big One
Euer Denis