Max Nollert erfolgreich an der deutschen Mosel!
Nicht nur in unseren Versandkartons hat es heute wieder ordentlich gerappelt (wie unten zu sehen), sondern auch bei Max Nollert, der unterwegs an der deutschen Mosel war und zwar ganz in der Nähe seiner Haustür.
Max berichtet: "kaum zu glauben noch vor wenigen Tagen konnte ich diesen starken Schuppenkarpfen im Hafen beobachten und jetzt lag er schon auf meiner Matte – IRRE!"
102 cm lang!
"Godzillas jüngerer Bruder", wie ich ihn mal nennen möchte, biss heute Morgen um 5:30 Uhr und hat eine stolze Länge von 102 cm, die er an der Temptation Ten voll austoben konnte. Beobachten durfte ich ihn kürzlich etwa 2 km vom Fangplatz entfernt. Nicht nur durch seine Größe, sondern auch durch seine markante Schwanzflosse ist er gut von den anderen Karpfen zu unterscheiden.
Neuer Carptrack Boilie im Test!
Seit einiger Zeit befindet sich bei uns in der Testphase der neue IB Carptrack Scopana-Love (aktuell in der Phase BETA 2), von dem wir dem ein oder anderen bereits auf den Messen erzählten. Die ganze Sache ist noch so intern, dass selbst Teammitglieder noch nicht in den Genuss kommen konnten, außer unser neustes Teammitglied Roland Gründler (Teamvorstellung folgt), der am vergangenen Wochenende ebenfalls in der Mosel zirka 60 km von Traben-Trarbach entfernt seinen neuen "Massenrekord" mit sechs Karpfen in zirka 12 Stunden aufstellen konnte und alles mit den frischen Scopana-Love! Warum Roland? Bei einem kurzen Besuch, den er uns am Freitag abstattete, schnitt er uns diese förmlich aus den Rippen! Denn man könnte fast sagen, diese weiteren Muster waren wie abgezählt für ganz bestimmte Einsätze einer weiteren "Fleischbeschau" im engsten Kreise. Unsere Teammitglieder kommen ab sofort ebenfalls in den Genuss und werden in dieser GAMMA Phase unserer Carptrack Tests nun mit einer bereits von Kinderkrankheiten bereinigten Sorte in Kontakt, sodass der gesamte aufwendige Ablauf der Tests im Fokus auf die Attraktion der Zutaten Komposition ist und nicht mehr bezüglich Auflösung oder Härtegrad geprüft werden muss.
Sofern die Test weiter so vielversprechend laufen und wir das GO unserer Teammitglieder bekommen, wird ab dem Herbst Scopana-Love für alle verfügbar sein, als finale Version! Ob Testversionen zuvor auch zum Kauf angeboten werden, steht aktuell noch nicht fest.
Scopana-Love
Ananas, Scopex und und und…

Aktuell befinden sich vielerorts die Karpfen im Laichgeschäft. Ganz klar bei den vergangenen Tagen wurden sie in diese Stimmung nicht zuletzt auch durch die steigende Wassertemperatur auf über 20°C getrieben – im wahrsten Sinne des Wortes!
Wie ist es bei Euch?
Schreibt unten in die Kommentare, ob ihr es schon mit dünnen, abgekämpften Recken zu tun habt oder noch volle Wutzen keschern dürft.

There he goes in the flow of love, Scopana-Love!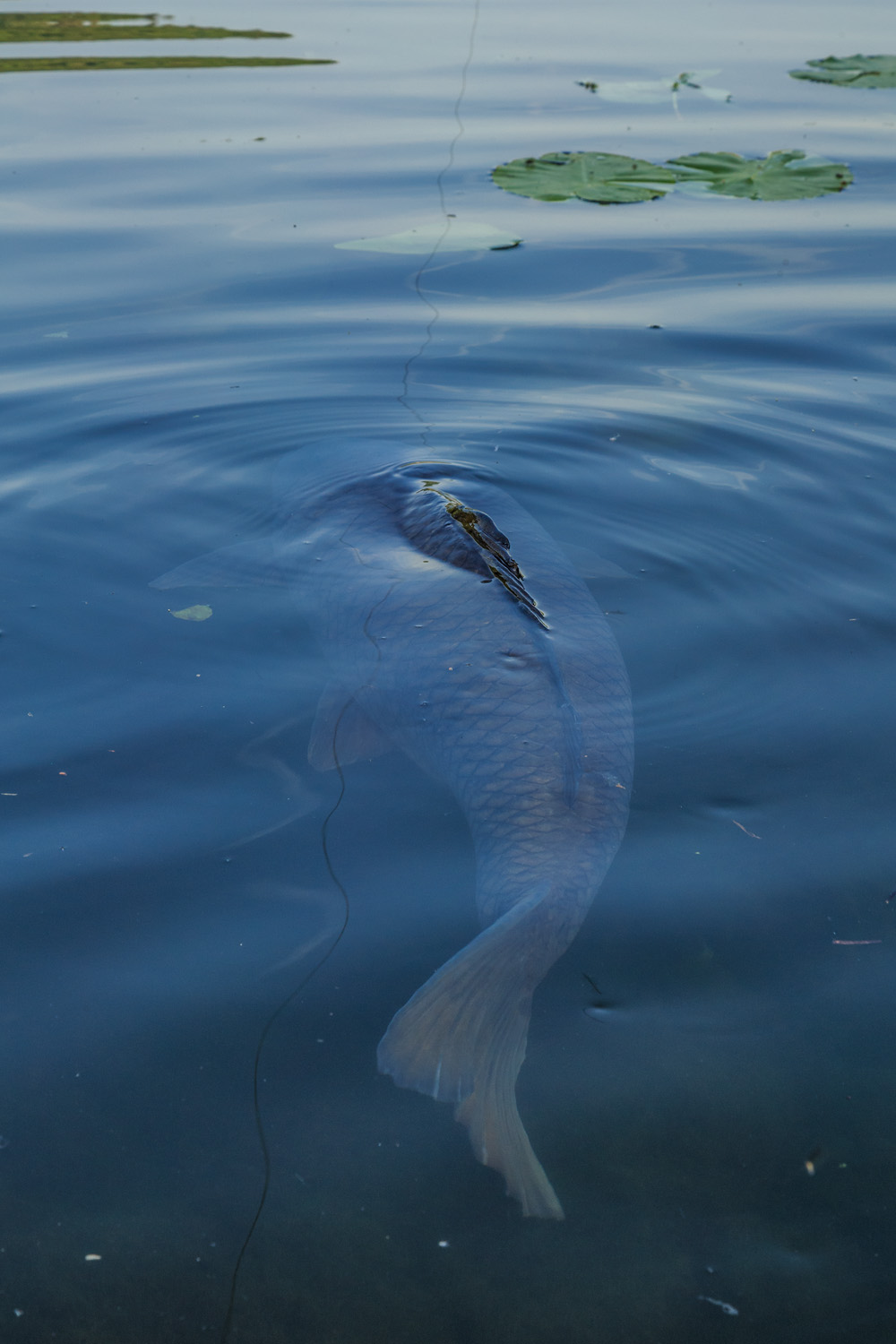 Erneut sind wir überwältigt und sagen einfach DANKE!!!!
Das nächste lange Wochenende steht vor der Tür und wir wünschen Euch jetzt schon viel Spaß bei der Vorbereitung und der anschließenden Session! Fangt die dicken Karpfen!
GOOD CARPING!
max nollert & Team