Frage und Antwort
von Max Nollert
Frage 1:
Als Kind habe ich mit meinem Vater oft geangelt. Damals haben wir mit Teig oder mit Kartoffeln auf Karpfen geangelt. Jeder hatte beim Teig sein Geheimrezept und wir haben auch gut gefangen. Hat es heute auch noch Sinn mit solchen Sachen zu angeln oder eher nicht, weil die Fische die modernen Boilies gewöhnt sind?
Eine interessante Frage. Die Zeit steht nicht still und in den letzten Jahren hat sich im Bereich Köder sowie Ausrüstung einiges getan. Es wird viel geforscht und experimentiert, das Knowhow wächst stetig, nicht nur bei den Produzenten und Anglern, sondern auch bei den Karpfen! Köder werden immer feiner auf die Vorlieben und das bereits adaptierte der Karpfen abgestimmt. Mittlerweile wissen wir welche unter den vielen unterschiedlichen Aminosäuren den Karpfen besonders gut ansprechen und welche ehr negativ auf die Sinnesorgane wirken. Auch der einfache Teig hat sich weiterentwickelt und fängt jetzt besser als je zuvor. Wir nehmen seit einigen Jahren die mittlerweile sehr bekannte Imperial Baits Liquid-Powder Paste als moderne Variante des "einfachen" Teigs. Diese enthält intensive Aromen und Aminosäuren, die auf Karpfen ganz besonders gut wirken. Liquid-Powder Paste macht müde Karpfen munter und Dein Angeltag wird bunter!
Mit dem modernen Teig (IB Carptrack Liquid-Powder Paste) lassen sich prima die Hakenköder ummanteln.

Frage 2:
Spielt die Farbe der Boilies eine Rolle?
Ganz klar, ja! Im klaren Wasser umso mehr, aber selbst im trüben kann die Farbe ein entscheidender Schlüssel zum Erfolg sein. Mache den Test einmal selbst und werfe ein paar naturfarbene Boilies (meistens dunkel braune Färbung) und eine gleiche Menge intensiv gelbe, weiße oder pinkfarbene Boilies ins Uferwasser, dort wo Du den Grund noch sehen kannst. Die naturfarbenen Boilies wirst du so gut wie gar nicht wiederfinden können, während Dir die farbigen direkt ins Auge springen. Und so sieht sie auch der Karpfen wesentlich besser, zumindest was den Kontrast angeht, denn mit Farbe kann er laut Wissenschaft nichts anfangen. Mit diesen Farbkontrasten spielen wir beim IB Carptrack CRAWFISH black & white Boilie. Eine Boilietüte davon beinhaltet 50% weiße und 50% sehr dunkle Boilies. Egal ob der Gewässergrund also eher hell oder ehr dunkel ist, der Karpfen wird immer die eine Hälfte der Boilies sehr gut erkennen können und diese ziehen seine Aufmerksamkeit dann auch auf die anderen Futterboilies. Vor Ort entgeht dem Karpfen dann unabhängig von der Farbe kein Boiliegeruch und schon gar keiner der Crawfishboilies.
Welche Boiliefarbe sticht dem Karpfen wohl als erstes ins Auge?

Frage 3:
Lohnt es sich im Winter auch nachts auf Karpfen zu fischen?
Selbstverständlich lohnt sich das und ich würde es jedem empfehlen. Von Jahreszeit zu Jahreszeit können sich die Beißphasen in einem Gewässer natürlich ändern, aber grundsätzlich ist das Nachtangeln am effektivsten auf Karpfen. Denn damit nimmst Du die späten Abendstunden und die frühen Morgenstunden mit, die unser aller Erfahrung nach am effektivsten sind, egal zu welcher Jahreszeit.
Am häufigsten wird der Kescher in den frühen Morgenstunden nass!

————————————————————————————————————————————————————
Die 10 Fuß Karpfenrute "Temptation Ten" ist da – sofort lieferbar!
Noch mehr Infos findest Du in unserem Onlineshop: Klicke hier!
Hier ein Kurzvideo von Julian Jurkewitz, der die Temptation Ten bereits seit dem Herbst 2016 im Einsatz hat und jetzt über seine Erfahrungen berichtet:
Noch mehr Infos findest Du in unserem Onlineshop: Klicke hier!

————————————————————————————————————————————————————
Mit Cold Water Banana Boilies zum Erfolg
von Marco Bertaglia
Der Beginn des Frühlings wird von großen Temperaturschwankungen durchzogen. Meistens sind die Fische dann noch nicht so richtig in Fresslaune und wir müssen alles daran setzen sie mit speziellen Ködern zu überlisten. Meine Wahl fiel auf den Imperial Baits Carptrack Cold Water Banana Boilie in 20mm. Meinen Hakenköder kombinierte ich mit einem weißen 16mm V-Pop. Dann dippte ich die Kombo mit Amino Dip Banana, um den Fokus noch mehr auf den Hakenköder zu lenken.
Mein einfaches und sehr fängiges Frühjahrsrig:
Carp'R'Us ATS Continental Snag Hook Größe 4, in Kombination mit einem roten Mouthsnagger, gebunden mit Strip-X 25lb.
Nachfolgend einige Impressionen:
What a moment!

Mein einfaches Frühjahrsrig!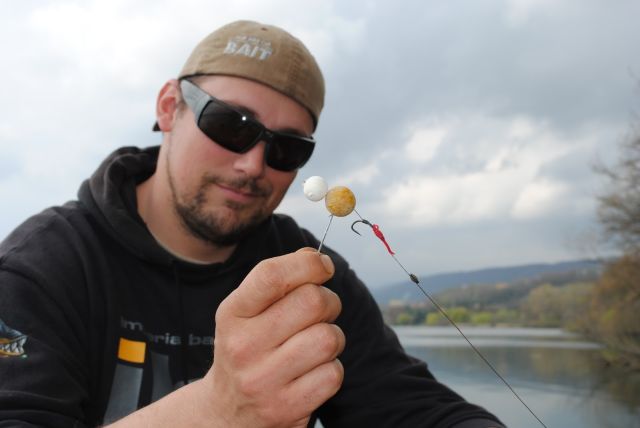 Zusätzlich dippte ich den Hakenköder in Amino Dip Banana.

Rute krumm, so muss das aussehen!

Noch früh im Jahr ist es manchmal etwas tricky die Karpfen zu überlisten, doch es hat geklappt.

Und mit ein bisschen Glück kommt auch sowas an den Haken 🙂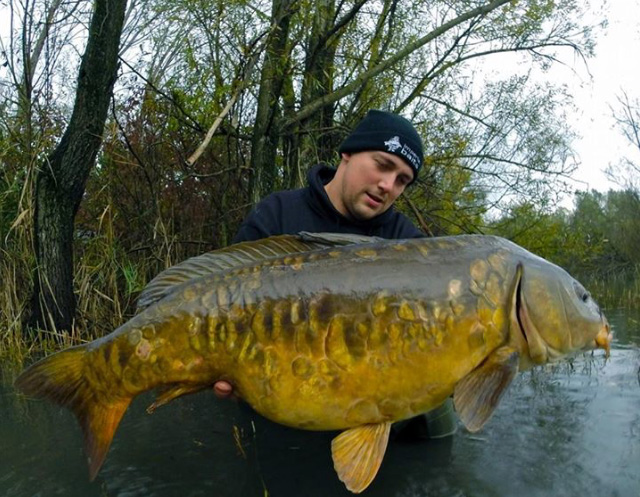 Imperial Baits Carptrack Cold Water Banana Boilie – darauf verlasse ich mich meistens in schwierigen Situationen.

Mein iBoat 260 GEN3 und ich! Wir sind ein super Team 🙂
Zur aktuellen iBoat Generation 4 geht's hier!

Ganz klar mein Favorit für kaltes Wasser: IB Carptrack Cold Water Banana Boilie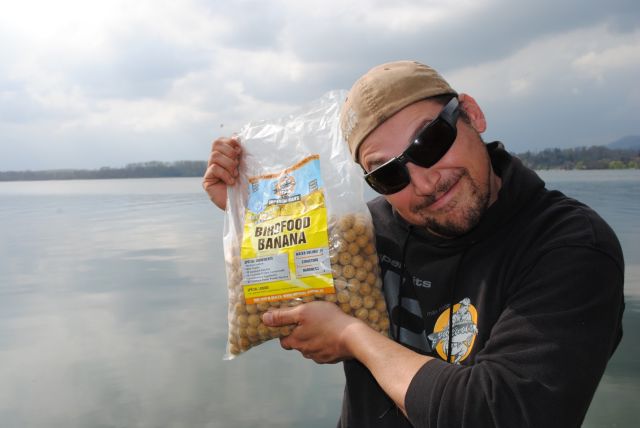 Team Imperial Fishing Italy
Marco Bertaglia

————————————————————————————————————————————————————
ARTICOLO ITALIANO – LA GRANDE CARPA
da Dylan Porte
Read the article "La grande CARPA" from our french fieldtester Dylan Porte.
It was released in march 2013 in the italian magazine Tutto Carpa and is about the huge, magic common from Lac du Der with 34.8 kg!
GO TO THE ARTICLE – CLICK HERE!

GO TO THE ARTICLE – CLICK HERE!

GO TO THE ARTICLE – CLICK HERE!

GO TO THE ARTICLE – CLICK HERE!

Diesen Artikel wird es in den folgenden iBlog Updates auch in DEUTSCH und ENGLISCH geben! Be curious!
————————————————————————————————————————————————————
Last but not least…
Big Expo in Praha with David Fort and Team in preparation!