Imperial Baits makes you happy 🙂
Wenn auch Du tolle Bilder von Deiner Karpfenangleie hast und mit IB erfolgreich warst, sende uns doch eine kleine Geschichte für den iBlog. Gerne ca. 400 Wörter (dreiviertel Seite) und 8 Bilder, dann lassen wir uns nicht Lumpen! Alles weitere erfährst du nach einer kurzen e-mail an info@imperial-fishing.de Betreff "iBlog".
Bitte schicke zunächst nur ein zwei Deiner besten Bilder mit, wir werden diese nur veröffentlichen, wenn du das auch möchtest. Wir freuen uns auf Deine Einsendung!
Katalog-News
Und für alle die Ihn noch nicht haben, hier der Link zu unserem kostenlosen IF Katalog 2018 im Wahnsinns-Großformat DIN A3!!!
---
A perfect Time…
This week I spent 6 beautiful days fishing with my son Oliver and my friends. I think I managed to catch some beautiful fish.
Diese Woche verbrachte ich 6 schöne Tage mit meinem Sohn Oliver und meinen Freunden. Ich glaube, ich habe es geschafft, ein paar schöne Fische zu fangen.

A perfect Time…
Eine schöne Zeit…

Those Grass carp enjoyed the pineapple flavoured pop up and boilies Elite Strawberry 20 mm.
Diese Graskarpfen genossen die mit Ananasgeschmack geflouverten Pop-Ups und Boilies Elite Strawberry 20 mm.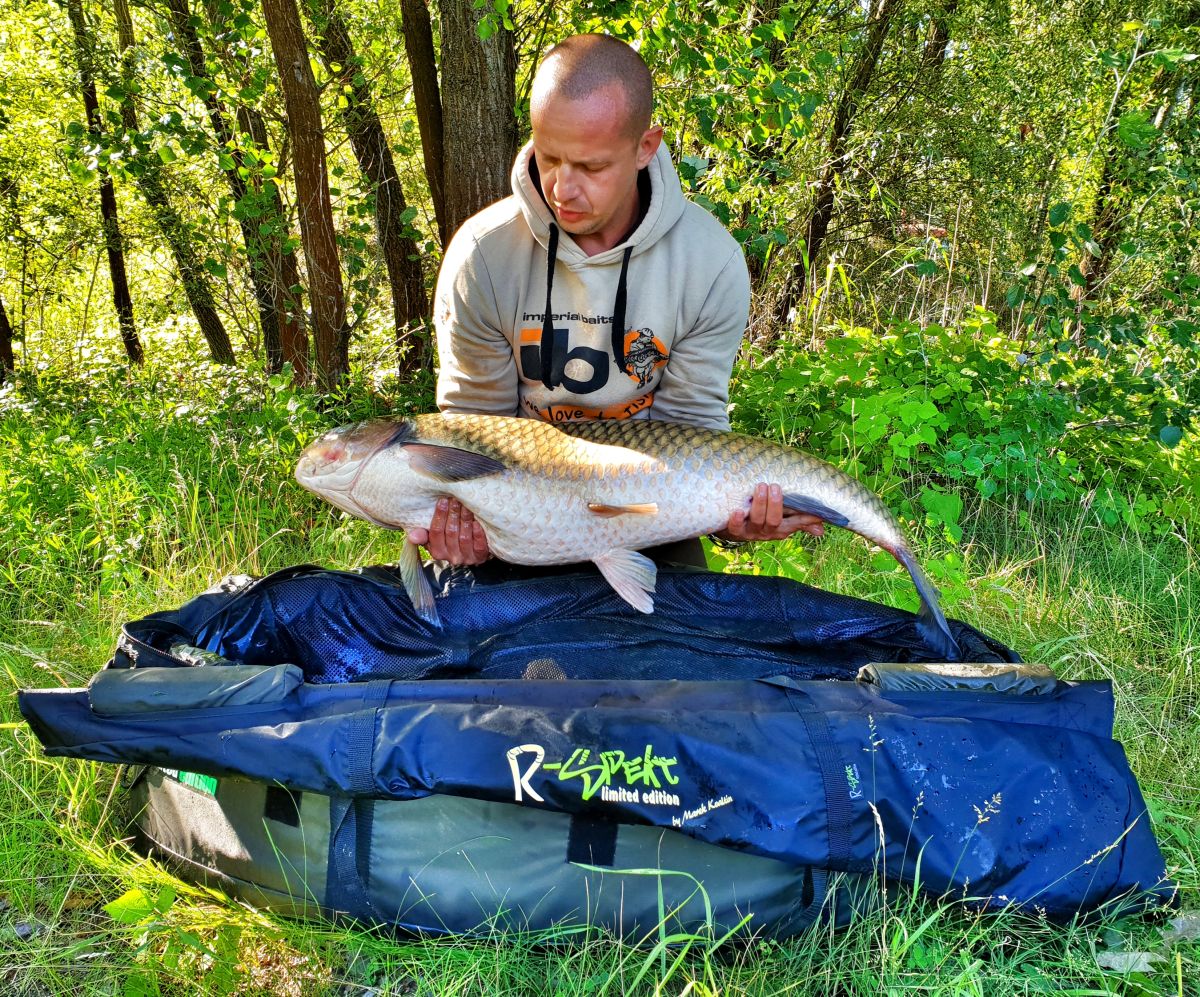 Carps were attracted by the combination of Monster Liver with Banana flavoured pop up, although the smaller size carps preferred the combination of boilies Monster´s Paradise 24 mm. Yes this is also sometimes possible.
Die Karpfen wurden durch die Kombination von Monster Liver mit Bananengeschmack angezogen, obwohl die kleineren Karpfen die Kombination von Monster´s Paradise 24 mm bevorzugten. Ja so kann es auch mal sein:-)

I would like to thanks the company Imperial Baits for all the great products.
Ich möchte der Firma Imperial Baits für all die tollen Produkte danken.

We all really enjoyed the time together. An interesting learning about this time fishing was that the fish only reacted during the night and early in the morning. Sometimes it is about the luck as well.
Wir alle haben die gemeinsame Zeit wirklich genossen. Eine interessante Erkenntnis über diese Tage war, dass die Fische nur in der Nacht und am frühen Morgen aktiv waren. Manchmal geht es auch um das Glück.

Misko, thanks for taking such nice pictures.
Misko, danke, dass du so schöne Fotos gemacht hast.

When the father with the son – PROSIT!

Robo Galanek,
Imperial baits team Slovakia.
---
Kennst Du schon die Karpfen-Magnet-Paste? 😛
Hol sie dir JETZT und lass dich von der Vielseitigkeit der Powder Paste überzeugen.
Haste Paste = Haste Fisch!
Pimp-Tipp:
Verfeinere unsere Paste mit etwas IB Carptrack Power Powder und verleih ihr damit eine einzigartige und individuelle Note. Make the difference possible!

---
NEWSLETTER vom 09.07.2018
Immer auf dem neusten Stand bleiben?
Ganz einfach, abonniere unseren Newsletter!
Jetzt in den Newsletter eintragen!