Der Neue IB Katalog 2018!
Jetzt als Print Version erhältlich…

---
Eine Woche in Ecsed
von Ákos Kovács
Obwohl ich schon seit vielen Jahren zum Ecsed Baggersee zum Angeln gehe, kann ich immer noch nicht verstehen wo und wann die Fische herkommen und was sie fressen. Jedes Jahr hat sich der See verändert und er sieht immer anders aus, einfach wunderschön.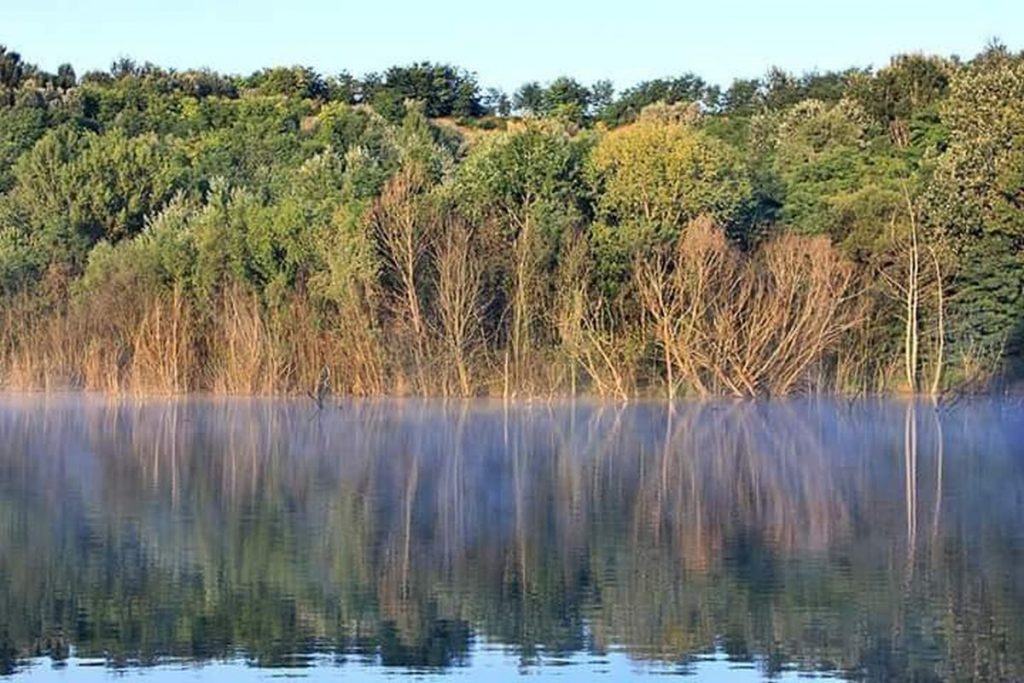 Ein toller Fischbestand
Faszinierend ist der Fischbestand, nicht nur, dass die Fische akkurat aussehen, sondern immer größer werden.

Waren die Fische bei meinen ersten Besuchen ca. 6-8 Kilo groß, sind diese mittlerweile auf ca. 15-25 Kilo gewachsen.

Meine letzte Tour zu dem See war im Juli 2017. Ich fing sehr viele Fische und hatte das Gefühl den einen Fisch von meiner Angeltour 2015 wieder erkannt zu haben. Diesen Fisch hatte ich im Flachwasser mit 2x20mm Imperial Baits Elite gefangen.

Im letzten Juli fing ich an in neun Meter tieferem Wasser mit meinem Lieblingsköder für große Fische zu angeln. Ich benutzte den IB Carptrack Monster-Liver Boilie in 24mm, hart getrocknet. Anfang Juli ist die beste Zeit an diesem See zu Angeln. Doch 2017 hatte ich den Eindruck mehr gefangen zu haben, als die anderen Angler um mich herum.

Es muss wohl an meinen besonderen Boilies gelegen haben.
Doch es gab auch schon Zeiten wo ich in einer Woche nur ein oder zwei Fische gefangen habe. Es gab auch schon Angler, die mir nach solch missglückten Angelversuchen sagten, dass Sie nicht mehr zu diesem See kommen wollen, weil es zu schwierig wäre dort etwas zu fangen.

Ich persönlich bleibe dabei, dass dieser See wunderschön ist und mich mit seinen vielen Wälder die sich Unterwasser befinden und seinen unterschiedlichen Tiefen von bis zu 30m immer wieder aufs Neue fasziniert.

Meine Futterstrategie
Meiner Fütterungstaktik die immer aus XXL Tigernüsse und frische Boilies bestand, enthielt dieses Mal auch den IB Carptrack Monster-Liver Boilie und den IB Carptrack Elite Strawberry Boilie.
Doch nicht zu vergessen ist das eigene leibliche Wohl…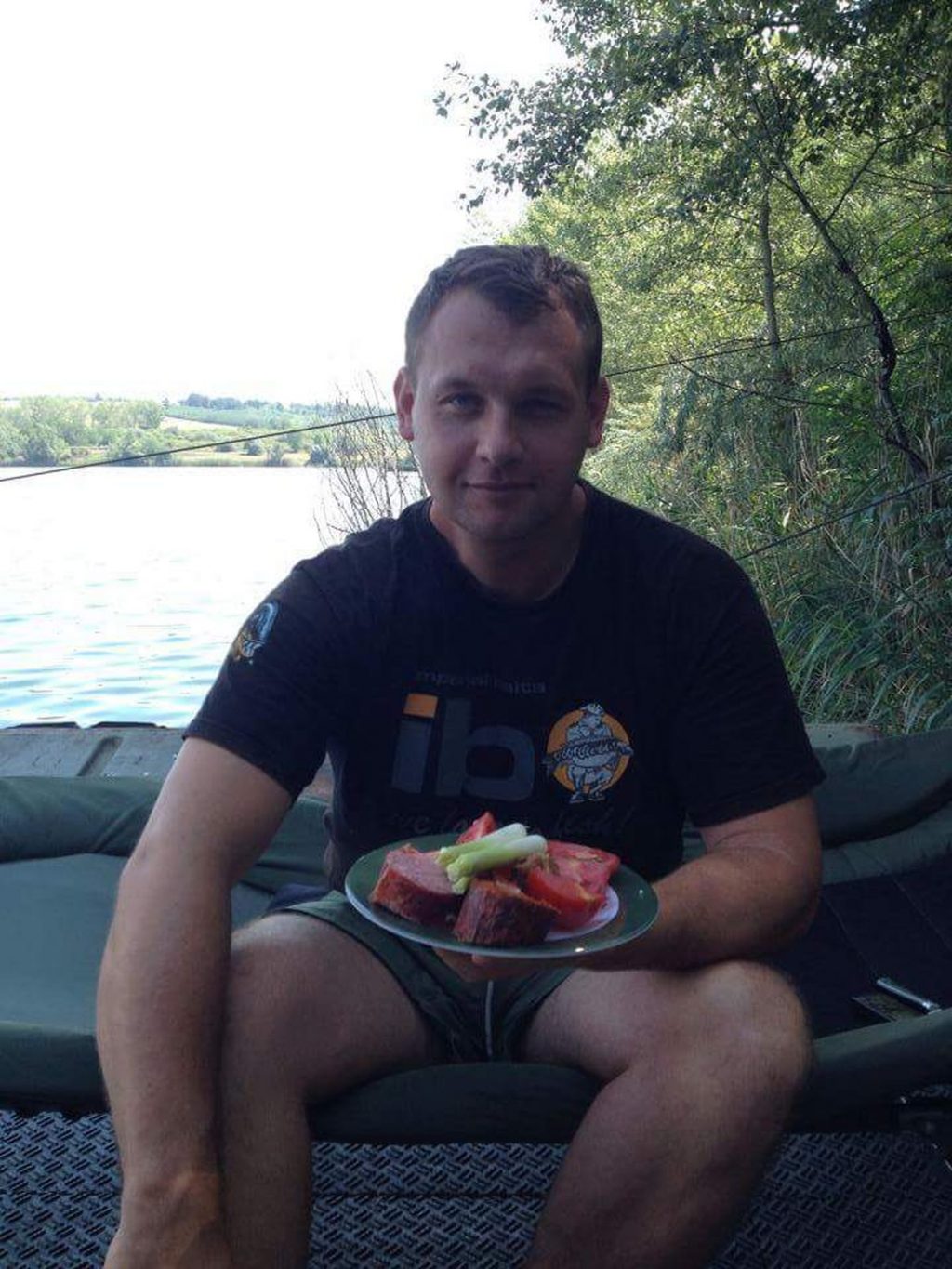 Obwohl mein größter Fisch den ich bis jetzt gefangen habe 29,9 Kilo wog, finde ich die Fische mit 10 kg genauso schön.

Was ich damit ausdrücken möchte, egal wie groß oder klein ein Fisch ist, finde ich diese immer wunderschön.

Traumhafte Stimmung
🙂

Das war meine schönste Woche die ich bis jetzt beim Angeln an diesem See erlebt habe.

Ich fing in dieser Woche 13 Fische mit über 15kg pro Fisch und 2 Fische die jeweils über 20 kg wogen.

Grüße,
Ákos Kovács
---
Bruno Darthout
Magique!!!
Une trés puissante commune de rivière cette nuit!…avec Dorothèe Darthout
Petite modif..Je dédie ce magnifique poisson à monsieur Rod Hutchinson qui m a fait rèver pendant presque 30 ans!…Merci!!!

---
Der Neue IB Katalog 2018!
---
Spring!
Starting the season at best is always the dream of many of us.

After weeks of checking lunar phases, winds and weather forecasts, it is time to leave and challenge a Slovenian lake known as Smartinsko jezero.

Well 600 km between me and my destination, with me few things .. the indispensable!
My loyal iBoat 2.60 is always a great ally when it comes to fishing in large lakes, which allows me to plumb the best and recover the fish in maximum stability.

A presentation of the bait in snowman, 24 mm Monster's Paradise combined with yellow v-pop .. and not even to say so I immerse it all in the Amino Gel Monster 's Paradise.
The water temperature in this northern lake is still very cold, 7 degrees!

To give a more lure recall my baits with the liquid Amino Complex and then an abundant pass of Carptrakin P!

After almost 24 hours the strategy turns out to be the winning one and I bring in my net a wonderful fish that starts at the beginning of the season in the best ways, increasing in me the desire to do even better.

But now it's time to return to Italy, to the next adventure …


Paini Matteo
---