Der von vielen ersehnte iBoat 500 Max Comfort Preis: 2275 €* (Lieferbar ab Winter 2017)
*Bei Vorbestellungen bis 30.09.2017 liefern wir in jedem Fall zu diesem Preis und legen zusätzlich das Super-Turbogebläse gratis dazu und übernehmen die Versandkosten! Ist das ein Wort?! Für uns ist es wichtig ein Gefühl des Bestellvolumens für die erste Charge zu bekommen und dazu machen wir gerne ein Angebot! Du hast durch Deine Vorbestellung sicher ein iBoat 500 Max Comfort zum frühst möglichen Zeitpunkt.
iBoat Max 500 Integrale und Integrale Plus: Preise für die Schlafplätze kommen in Kürze, sobald wir die finale Lösung haben. Das Zelt könnte unabhängig von unserem Angebot bei Zebco bestellt werden. Dennoch werden wir versuchen die Serienherstellung bei Zebco zu beeinflussen so dass die Bootszelte seitlich mit großen Fenstern ausgestattet werden. Wir werden es so oder so zu einem Vorteilspreis in Verbindung mit dem Boot anbieten.
Zur Info für alle Interessenten des iBoat 400. Ab ca. Nov 2017 wird der Preis wieder (wie in 2016) auf mind. 1650 € steigen, da es bereits Ankündigungen zur Erhöhung des Preises am Weltmarkt für Hightech PVC gibt. Dieser ist beim neuen iBoat 500 Max Comfort bereits berücksichtigt.
iBoat 500 vs iBoat 400
5m x 2,2m vs 4m x 1,9m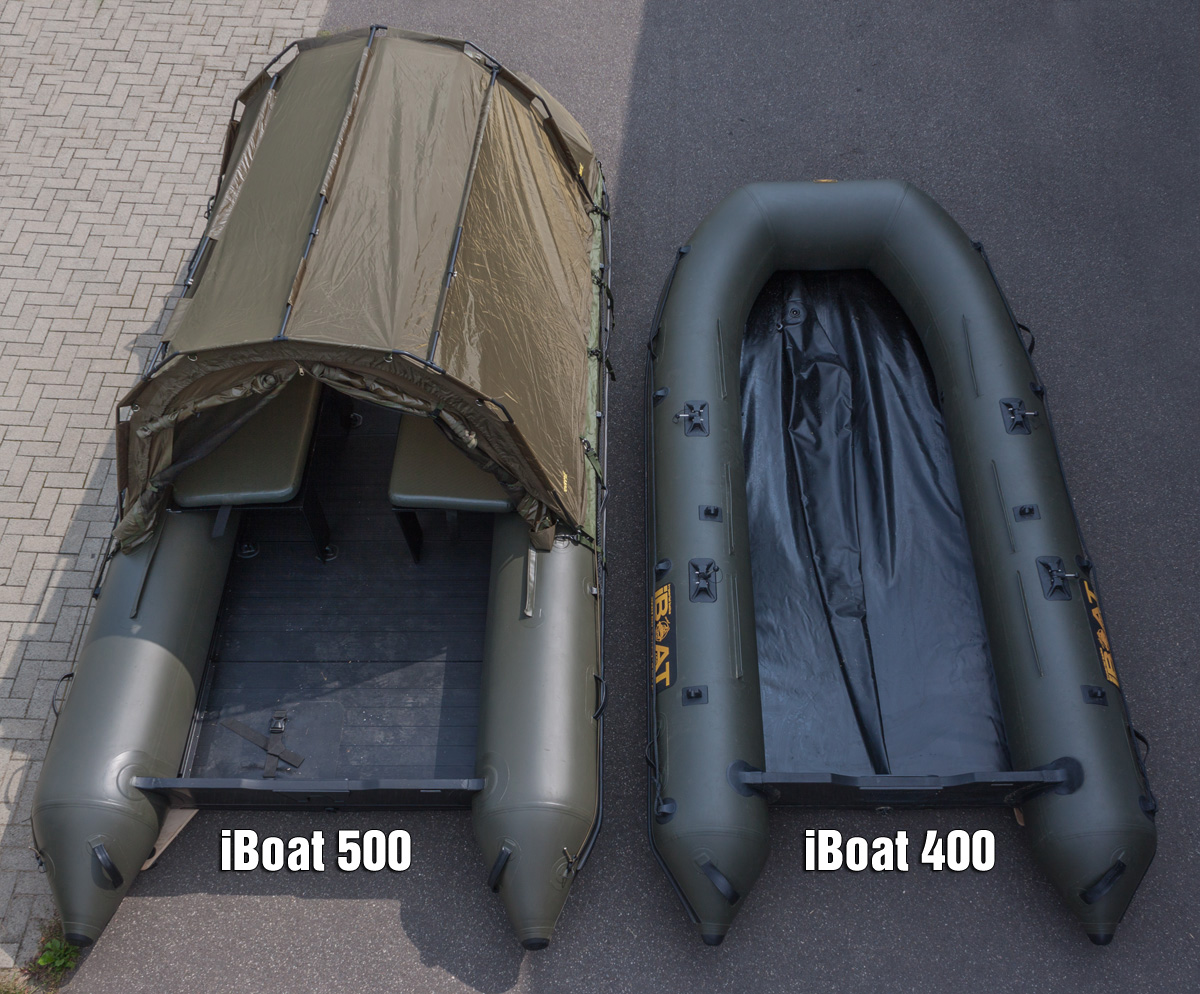 Bootsangeln auf Karpfen: The bigger – the better? It`s your choice!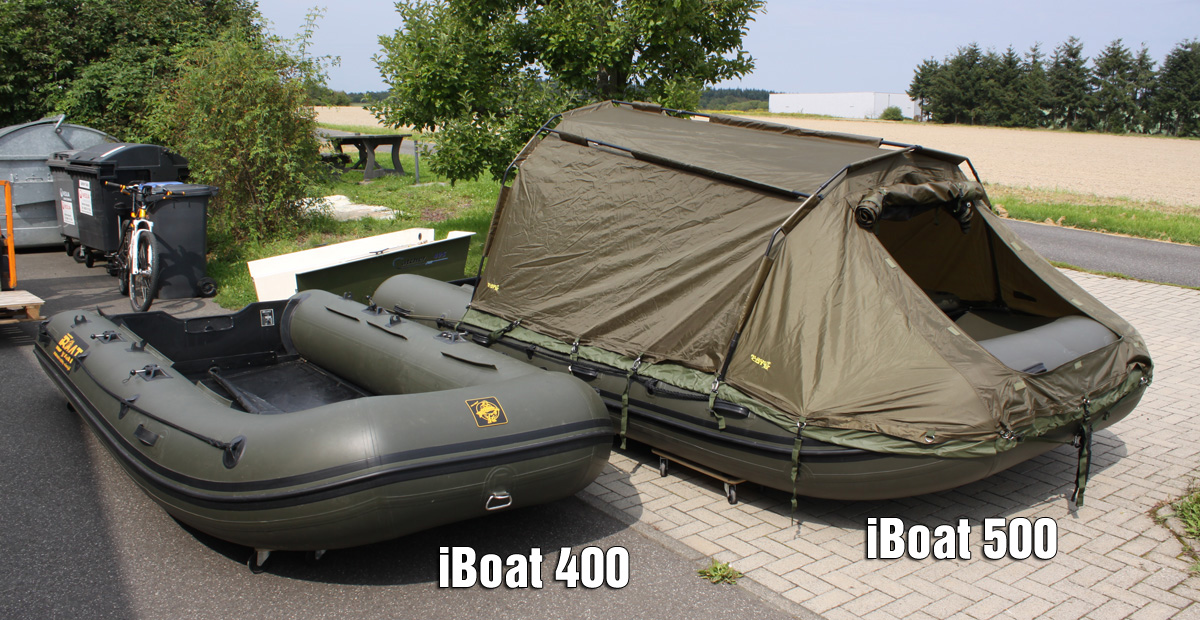 ---
The time was tight…
from Luka Vukas
May of 2017 was very stressed period for me. A lot of work and other obligations were the trigger, so I had time only for a few quick one-night-carp-trips. Usually I finished my job at 16:00, but recently I had to stay an hour or two longer. So my fishing-trips were from 19:00 to 06:00. Then I went home quickly, have a quick shower and drove to work. Effortlessly but efficiently. My focus was on one of old gravel pits as usual, here in my environment.
You have to be flexible!
I went fishing 8 nights in May and every night I had at least one strike. I fished 2 neighbouring lakes. On the first lake I fished at 4-5 m depth and use only my boilies from the IB Carptrack range. There I caught one beautiful old common and one small carp just in one night. That is a really good result for these conditions here. Then other fishermen saw my success and I wasn´t able to get a free fishing place after that. That made me angry, because you can´t plan trips. So I found the alternative solution. I moved to the lake in the neighborhood and the focus stay at one big underwater sandbar surrounded with water lilies.
New Lake, new luck
There I saw strong jumps and big waves after. That´s it. My new focus. I spent all my boilies because there are many crabs. Now I have to use the IB Carptrack Rambo Hookbaits to fish effectively. On my first trip there I used only corn. A lot of corn. 90 litres for just 2 nights. I planned to catch one of old amurs. 10 years ago, my friends caught a lot of 15-22 kilos grasscarp on this spot. In case they´re still alive, you can imagine the size of them now. I think these amur are now 30 kilo+ monsters. I believe that they are still there. This trip was the last one with my old rods. It was a dignified farewell, because we managed to catch 2 grasscarp. I succeeded to catch amur but unfortunately not the size I´d like to catch.
Surprise surprise!
On the next day, the postman had a great suprise for me. He delivered my new rods, the Max Nollert Temptation MKIII full kork! Pure, brutal carping tools. What an amazing rod! Sensitive tip and dynamic spine, really strong. Made of IM7 carbon, and covers a range of 2.75-3.25lb.
First session with my new rods!
On the same day I went to the lake to test the rods, but I didn´t have any carpfood! No matter…I´ve had IB Carptrack Total Half´n Halfs in 20mm. So I made 3 rigs with only one boilie and without prebaiting or pva bag. Just one single boilie on the hair-rig. I was suprised when my Delkim start screaming early in the morning. That was a really nice gift and success without any other food. But I knew, if I see where the carps moving, I would catch one of them.
Versatile!
Than I saw how much power these rods have. For the last 6 months I used Visible Touch as mainline. And in combination with this rod, I have the best weapon I ever used. Even for long, short or medium distances. Also I can cast small or big leads up to 250 grams. Really allround set for hunting the BIG ONES.
Last chance
Last week i´ve had one more chance for one more night at this lake. Now, my girlfriend was fishing with me. We arrived the lake in the early Saturday morning, because I had to work 12 hours on Friday. I used corn as bait and a lot of breams attacked my rigs. This time I used tigernuts, treated with IB Carptrack NHDC as bait. I found 3 potentional locations where carp eat. So I went diving and found holes on the ground. Places were carp eat. In every hole I placed my rig and around 30-40 dag tigernuts. On 4 o´clock in the morning I´ve had a strike on my right rod. Again one small carp. The Big Ones didn´t want to make a new friendship with me. But it doesn´t matter. Sooner or later, I know the Big Ones couldn´t resist and they will strike one of my IB Carptrack baits. I know that.
See ya on the bank!
Luka Vukas
Team Imperial-Fishing Croatia
---
Mein erster Stalking Fisch – von Philip Jakob
Es war ein Montag Nachmittag, als mein Kumpel Sascha mich fragte, ob ich nicht einmal Lust auf eine Stalking-Session hätte. Im ersten Moment fand ich diese Idee relativ uninteressant, doch da Sascha total zuversichtlich war, dass wir an diesem Abend erfolgreich sein werden, war ich somit auch voller Motivation.
Was ist "Stalking"?
Für all die jenigen unter euch, welche mit dem Begriff " Stalking" nichts anfangen können, möchte ich es euch kurz erklären. Anstatt der üblichen Art und Weise, euren Köder zu bestücken, macht man beim Stalken einfach ein Stück Brot oder Brötchen an den Haken und es kann losgehen. Der Köder, der an der Oberfläche schwimmt, lockt nun die Fische an. Einige kennen dies einfach auch unter der Bezeichnung "Oberflächenangeln". Zu schön um wahr zu sein, dachte ich mir nur.
Ab ans Wasser…
Ich machte mich also auf dem Weg zu Sascha und seinem Hausgewässer. Dieses war ca. 30 Minuten von meinem Heimatort entfernt und ausnahmsweise mal in Deutschland. Für mich war es, wie schon erwähnt, eine absolut neue Erfahrung dem Karpfen mit einem Brötchen hinterher zu jagen. Aber was soll´s, Hauptsache es macht Spaß!
Let´s have some fun!
Am Wasser angekommen, montierte ich direkt meinen Haken an meiner Invisible Touch – 0,17 mm. Da ich auf die Montage einer Schlagschnur verzichtete, musste ich sehr viel Feingefühl mitbringen, sobald der erste Karpfen auf mein Brötchen reinfallen sollte. Um die perfekte Tarnung zu gewährleisten, ließ ich meinen Köder – mein Brötchen – mitten in einem Seerosenfeld ab. Nun begann also der spannende Teil. Auch die Tatsache, dass ich nun die ganze Zeit aufmerksam bei meinem Köder sein musste, war hier für mich eine neue Erfahrung.
This is so crazy…but I go all in!
Eigentlich war meine Spotwahl total verrückt, denn mir war durchaus bewusst, dass das Seerosenfeld eine Menge Tücken bietet. Die Schnur könnte sich in dem vielen Kraut verheddern oder auch der Fisch ausschlitzen. Doch dieses Risiko wollte ich gerne eingehen, da mir dieser Spot direkt auffiel. Also alles oder nichts!!!
Adrenalin pur!
Nach einer Weile begann es sich unter den Seerosen mächtig zu bewegen und auch um meinen Köder herum wackelte es. Langsam und voller Spannung nahm ich direkt meine Rute in die Hand. Ich war aufgeregt wie ein kleines Kind. Plötzlich wurde mein Brötchen von der Wasseroberfläche eingesogen und der harte Kampf begann. Zu diesem Zeitpunkt war ich mir fast sicher, dass ich keine Chance habe, diesen Karpfen sicher dort heraus zu bekommen. Doch ich gab nicht auf! Ich ließ dem Karpfen nicht groß Freiraum und zog den Kerl mit viel Fingerspitzengefühl sicher ins Freiwasser. Der heikelste Teil, den Fisch aus dem Rosenfeld zu befreien, war also erfolgreich gemeistert.
Endlich geschafft…
…nach einem kurzen harten Drill von wenigen Minuten, konnte ich hier meinen ersten Stalkingkarpfen sicher landen.
Unbeschreiblich!
Jeder Fang ist etwas tolles und etwas, über das ich mich immer freue. Doch dieses Mal, war ich wirklich mega stolz. Es war für mich ein tolles Erlebnis. So sehr hatte ich mich schon lange nicht mehr über einen Fang gefreut. Ich kann euch gar nicht beschreiben, was für ein tolles Gefühl es ist, wenn man den Biss an der Rute direkt in seiner Hand spürt. Voller Anspannung und Adrenalin will man den Fisch einfach nur noch an Land bringen.
Für mich war es eine neue und positive Erfahrung, auch mal einen Fisch an einem deutschen Gewässer zu fangen, welches fast vor meiner Haustür liegt. Denn wie ihr wisst, fische ich ausschließlich in Frankreich und nehme auch unter der Woche Strecken von bis zu 100 km in Kauf. Deshalb freut es mich umso mehr, dass ich bei diesem Trip so erfolgreich war. Dies zeigte mir, dass es nicht immer hunderte von Kilometern an Entfernung braucht, um einen schönen Fisch zu fangen. Zudem bin ich jetzt voll motiviert, solche Trips in der Nachbarschaft nun auch vielleicht öfter zu starten.
Liebe Grüße euer Phil
Philip Jakob
Team Imperial Fishing Germany
---
IB Summer Holiday Picture Contest
– am 06.09.2017 startet das Voting!
Bisher haben wir nur wenige Teilnehmer,
die Gewinnchance für Dich ist damit extrem hoch!
Bereits Anfang Juli riefen wir zum IB Summer Holiday Picture Contest auf. Wenn Du uns ein Bild mit unserem IF Katalog 2017 sendest, hast Du die Möglichkeit ein iBoat 260 (inkl. Zubehör) und ein IB Baitpaket zu gewinnen. Der Gesamtwert beläuft sich auf über 1000 Euro!
So einfach geht's:
Nimm den IF Katalog 2017 zur Hand, schieße ein Foto und sende es an: summer@imperial-fishing.de Hinweis: das Foto muss nicht fernab von zu Hause aufgenommen werden, ein originelles Foto, egal wo, reicht möglicherweise schon aus, um den Contest zu gewinnen!
Beispielfotos:
Hier ein paar der wenigen Fotos, welche uns in den letzten Wochen erreichten. An dieser Stelle schon mal ein großes THANK YOU an die Einsendungen!
Dark Gregous

Cali Merote

valdix1980

Sandro Schüßler

Patrick Papke

Alessandro Baccoli

Mario Wurm

Maximilian Fuerst

Francesco Jr Butinar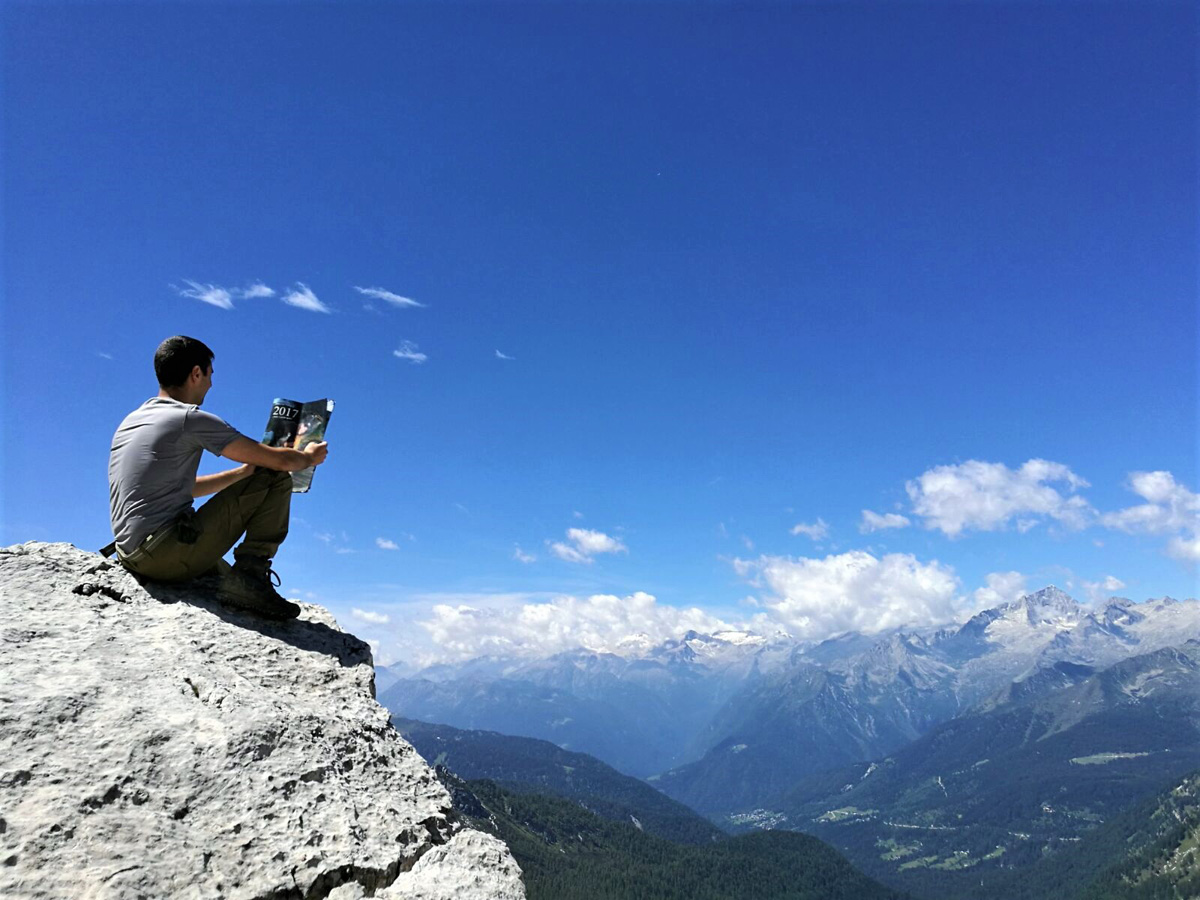 Rainer Röder

Stefano

klicken zum vergrößern