KLICK HIER UND ERFAHRE MEHR / CLICK HERE TO READ MORE!
————————————————————————————————————————————————————
BEIGE IS BACK: NEW IB COLLECTION – "THE ART OF BAIT"
– jetzt lieferbar!
IB clothes goes high quality: neue Schnitte, neues Material, neuer Druck!
Qualität die man fühlen kann, schon beim ersten Hautkontakt!

Der HOODIE besteht aus weichester Baumwolle! Was ist die Steigerung von weich? IB CLOTHES 🙂
Nein Angora Wolle ist es nicht!

Unsere neue IB "The Art of Bait" Collection besteht aus:
HOODIE S-3XL, MENS T-SHIRT M-3XL, tailliertes GIRLS T-SHIRT XS-S und erstmals auch aus 3 verschiedenen extra schlank geschnittenen Kindern und Jungengrößen: KIDS 5-9 Jahre, KIDS 10-15 Jahre und BOYS in der Größe S ganz frisch in großer Stückzahl eingetroffen!
Die neuen IB Clothes werden in folgender Reihenfolge produziert: nach der Baumwollbestellung wird diese nach Lieferung zunächst in unserer bekannten iBeige Farbe nachhaltig gefärbt. Anschließend werden die Stoffe nach unseren Vorstellungen maßgeschneidert und vernäht. Die Veredelung mit unseren Labels erfolgt zum Teil während der Vernähung, bzgl. des Siebdruckes im Anschluss. Der finale Step ist die Konfektionierung und Versand zu Imperial Fishing in Deutschland.

Gestochen scharfer Siebdruck!

Separat aufgenähtes "ib" label am T-Shirt und Hoodie Saum!

Der Hoodie ist mit elastischen Gummizügen im Arm- und Tailienbereich ausgestattet – perfekter Abschluss, kein störendes hochrutschen mehr!

Alle T-Shirts und Hoodies kommen im verschweißten Folienbeutel inkl. Logokarte.

Alle T-Shirts und Hoodies tragen auf dem rechten Arm das IB Logo!

Die Hoodie-Fronttasche ist so geschnitten, dass seitlich nichts herausfallen kann! Problem solved! 🙂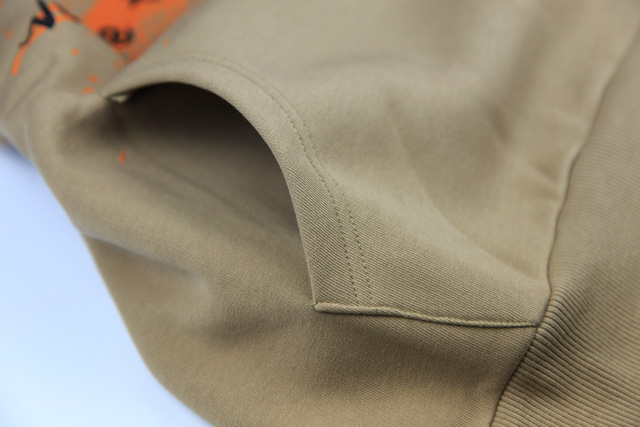 HOODIE – IB "The Art of Bait" = 49,90 Euro
Erhältlich in: S, M, L, XL, XXL, XXXL
Material
80 % Baumwolle
20 % Polyester
T-SHIRT – IB "The Art of Bait" = 24,90 Euro
MENS Schnitt erhältlich in: M, L, XL, XXL, XXXL
BOYS Schnitt erhältlich in: S
GIRLS Schnitt erhältlich in: XS, S
KIDS Schnitt erhältlich in: 5-9 years, 10-15 years
Material
100 % Baumwolle
————————————————————————————————————————————————————
ONE YEAR, ONE STYLE: iBox 12,5 Liter im 2017er Style – jetzt lieferbar!
Klick hier und gelange in den Onlineshop!
————————————————————————————————————————————————————
iBlog Update verpasst? Hier sind die letzten zwei:
Freitag kommen die neuen iBoats – GEN4!
Das Raumwunder doppelt verklebt und Xtra Strong!
Klick hier!

iRock "more fish, more sportive, more nice!"
von Andreas Filusch
Klick hier!

————————————————————————————————————————————————————
IF Katalog 2017 im A3 Großformat – kostenlos anfordern!
Hier kostenlos anfordern!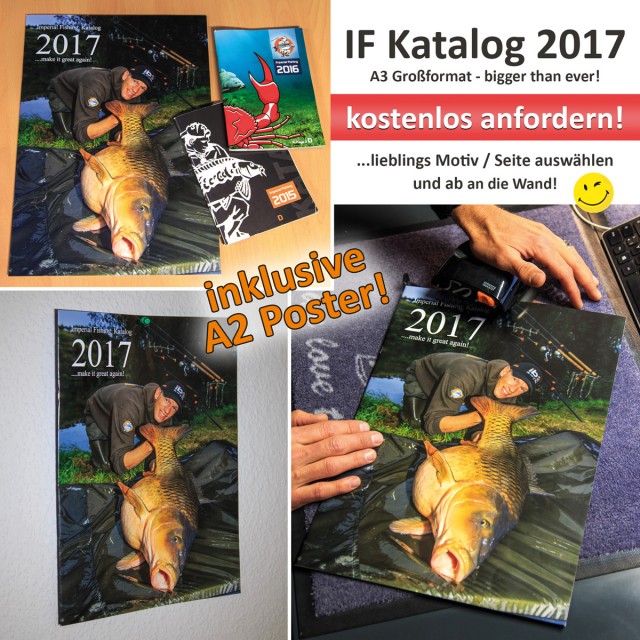 Ernst Helmhart mit neuem IF Katalog am Wasser!
Sende auch dein KAT-Pic um es hier auf dem iBlog veröffentlicht zu sehen!
Ob am Wasser, zu Hause oder z.B. in der öffentlichen Bahn, wir sind auf Deine kreativen Bilder gespannt!


Bis zum nächsten Update!
Max Nollert & Team