KLICK HIER UND ERFAHRE MEHR / CLICK HERE TO READ MORE!
————————————————————————————————————————————————————
Neue stylische STICKER online!
Jetzt im Onlineshop – KLICK HIER!
Imperial Fishing Logo – 10 cm rund = 0,50 € – KLICK HIER!
Liegt aber auch jeder Imperial Baits Carptrack Boiliebestellung automatisch und GRATIS bei!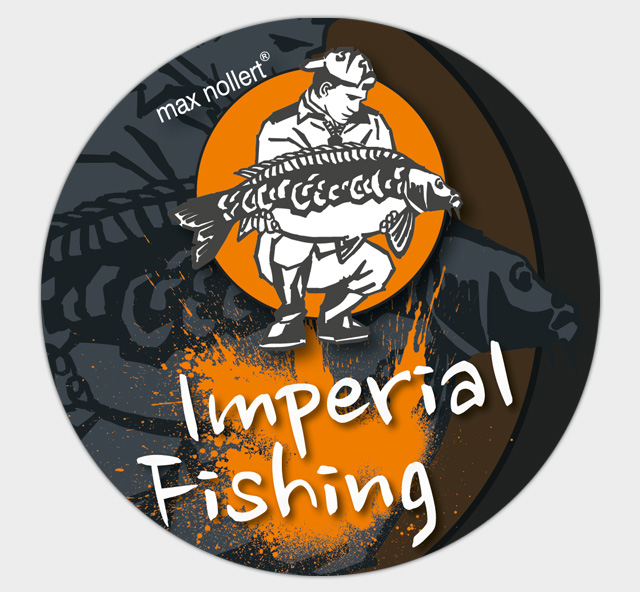 "Uncle Bait" – 15 x 11 cm = 0,50 € – KLICK HIER!
Liegt aber auch jeder Uncle Bait – Extra Strong Boiliebestellung automatisch und GRATIS bei!

"The Art of Bait" – 15 & 30 cm = 0,50 € – KLICK HIER!
Liegt aber auch jeder Imperial Baits Carptrack Boiliebestellung automatisch und GRATIS bei!

————————————————————————————————————————————————————
Am Ende der Seestraße steht ein iBus
von Thomas Keutmann alias Tomsen
Hey Jungs,
wie darf man die Überschrift verstehen…mhh…eigentlich total simpel. Ich erlebe wahrscheinlich das was viele schon immer mal vor hatten. Da meine Freundin in der Woche durchgehend seit 2 Jahren Nachtschicht hat, kann ich mich mit ruhigem Gewissen abends auf den Weg Richtung See machen. Jetzt kommt es mir noch zugute, dass ich mit dem Bus so Mobil bin und innerhalb von 10 Minuten eingepackt habe und im Auto sitze auf den Weg nach Hause bzw. zur Arbeit. Meine ständigen Begleiter sind meine beiden Hunde Butch und Stella, die jeden Moment am Wasser genießen. Anfangs war es echt eine Überwindung, doch jetzt ist es zur Gewohnheit geworden. Wenn das ganze Tackle dann in wenigen Minuten im iBus verstaut ist, halte ich noch schnell beim Bäcker an, um meiner Freundin und mir Frühstück zu holen. Wir kommen quasi gleichzeitig an und können so noch gemeinsam Frühstücken, bevor es dann für mich Richtung Arbeit geht.
Viele stellen sich immer die Frage: "Warum tust du dir das an? Du bist doch morgens voll kaputt oder nicht?". Nein eben nicht! Es gibt nichts geileres als die Nacht auch unter der Woche am Wasser zu verbringen, die halbe Stunde früher aufstehen ist mir so was von egal… Ich gehe morgens total tiefen-entspannt zur Arbeit. Zu Hause fängt man nichts!
Nun aber ein kleiner Einblick in eine von sehr vielen Sessions am See:
Zu Sicherheit stell ich mir immer mehrere Wecker, denn ich glaube es ist nicht gut, wenn man morgens durch den Anruf vom Chef geweckt wird 🙂

Das warten kann beginnen.

Seit Wochen fische ich den Crawfish Schneemann in der Größe 16mm und kann mich echt nicht über die Fangergebnisse beklagen. Wenn die Fische am Spot ankommen, fällt ihnen direkt der auffällig weiße Schneemann ins Auge.

Zusätzlich soll das Futter unterwasser so schnell wie möglich arbeiten und dafür setze ich auf unsere Additive. In diesem Fall benutzte ich immer unser Carptrack Liquid Amino. Das Liquid Amino löst einen starken Fressreiz bei Karpfen aus.

Sieht beim Anblick schon verführerisch aus 😉
Probiert es mal aus und Ihr werdet sehen, wie schnell Ihr zum Erfolg kommt. Ein Mix aus Crawfish, Fish Boilies und verfeinert mit Liquid Amino.

Noch ein kleiner Check ob alle Bissanzeiger an sind und ab auf die Liege 🙂

Um 2:30 Uhr war es dann so weit. Mit ein bisschen Sand in den Augen stand ich am Ufer und fragte mich: "Was hätte ich jetzt wohl zu Hause gemacht?" – eins war klar…auf jeden fall kein Fisch gefangen. Sorry Schatz aber dieses Morgen gab es kein Frühstück 🙂
Der fettbäuchige Crawfish Fan zog sich das ganze Futter rein und landete so in meinen Armen!

Nachdem ich den Fisch abgelichtet hatte, begann ich schnell alles einzupacken und machte mich auf direkten Weg zur Arbeit.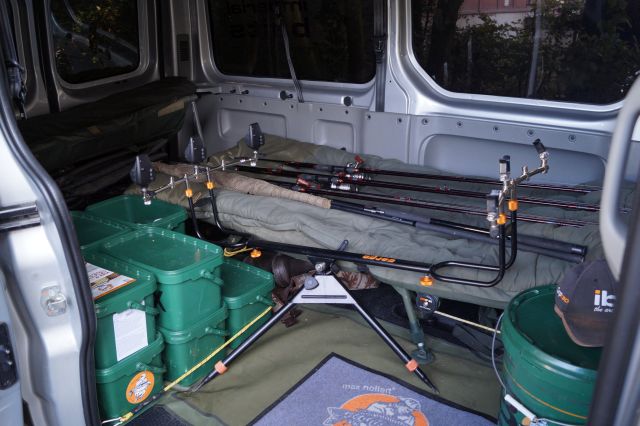 Pünktlich angekommen stellte ich mein Auto dann auf den Firmenparkplatz ab…

…und machte mich ran an die Arbeit.

Was soll ich sagen… so sieht mein Alltag momentan aus 🙂
Nach der Arbeit fahre ich nach Hause, verbringe die Zeit mit Janine und wenn sie abends zur Arbeit fährt, heißt es für mich: "AND NOW GET THE BIG ONE OUT!"
Lieben Gruß,
Thomas Keutmann alias Tomsen
Team Imperial Fishing Germany
————————————————————————————————————————————————————
Last but not least:
New iBoats GENERATION 4 in progress – coming November 2016!
Und morgen gibt's noch eine Überraschung 🙂