Update Inhalt:
– Warten hat sich noch nie so sehr gelohnt! – iBoat jetzt sichern!
– Neue Zutat: Imperial Baits Carptrack ADD FAT
– Boilieproduktion – Frühjahr 2014 – von IB Man Philipp Resch
– Rolling Boilies – preparation is everything! – From IB Lady Elena Antoniucci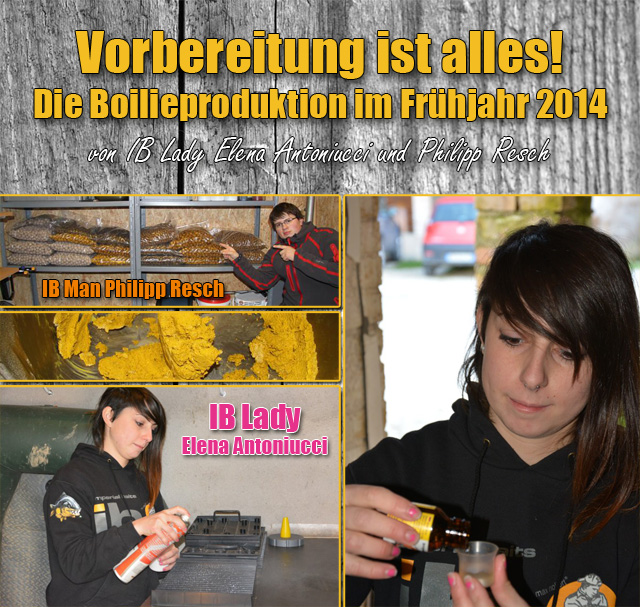 —————————————————————————————————————————————————–
Warten hat sich noch nie so sehr gelohnt!
ACHTUNG: iBoat Lagerbestand fast erschöpft
Nurnoch wenige Boote werden direkt ausgeliefert!
Alle weiteren Boote können sofort per Vorbestellung mit gleichem Sondernachlass und Auslieferung ab Mitte Mai bestellt werden.
Vororder mit aktuellen Messerabatten nurnoch möglich bis einschließlich 06.04.2014.
Sofortige Zahlung vorausgesetzt, mit versandkostenfreier Auslieferung ab Mitte Mai 2014.
First in first out – solange der Vorrat reicht!
Sichern Sie sich Ihr iBoat noch heute!
Es ist wahrscheinlich, dass die kommende Mai Lieferung bereits durch die Summe der Vorbestellungen erschöpft sein wird.
Noch nicht sicher?
Für alle die sich noch nicht ganz sicher sind:
Die übernächste Lieferung ist für Sommer 2014 geplant, dann jedoch ohne Messerabatte!
Zum Produkt in den Onlineshop:
iBoat 160 – iBoat 210 – iBoat 260 – iBoat 320 – iBoat 400
—————————————————————————————————————————————————–
Neue Zutat: Imperial Baits Carptrack ADD FAT
Fett ist der Geschmacksträger Nummer 1!
ADD FAT basiert auf einem speziellen Fleischmehl und enthält Aromastoffe die als Geschmacksträger für einen kräftigen, unverwechselbaren Fleischgeschmack sorgen. Runden Sie Ihre eigenen Boilies, Grundfutter und Stickmixe mit Add Fat ab und intensivieren Sie deren Geschmack – fangen Sie mehr Karpfen! Fett ist zudem einer der wichtigsten Energielieferanten und Träger bestimmter Vitamine wie A, D und E.
Wir empfehlen eine Dosierung von 5 bis 25% im Boilie- oder Stickmix.
Viel Erfolg! max nollert
IB Carptrack ADD FAT ab 5,63 € – KLICK HIER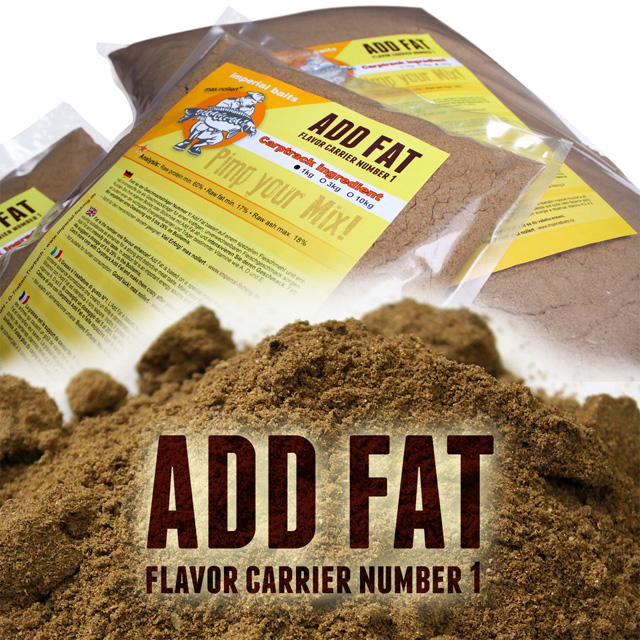 —————————————————————————————————————————————————–
Boilieproduktion – Frühjahr 2014
von Philipp Resch
Hallo liebe iBlog Leserinnen und Leser,
die Vorbereitungen für das neue Jahr sind im vollen Gange. Bereits den ein oder anderen Fisch konnte ich schon landen, doch die fängige Zeit kommt erst noch. Rückblickend ein paar Bilder aus meiner Boilieproduktion. Viel Spaß!
Das nur neben bei erwähnt…
Mein fertiger Futtermix für die Frühjahrsangelei: Carptrack Fish Boilies und Uncle Bait "The Boilie" benetzt mit Explosiv Stickmix und dem einzigartigen inL.

Meine Boilieproduktion 2014
Carptrack Banana Mix im Kneter – noch ist er trocken!

…und nun abrollbereit!
Falls der Teig mal zu trocken / spröde sein sollte, einfach etwas BPS drauf srpühen!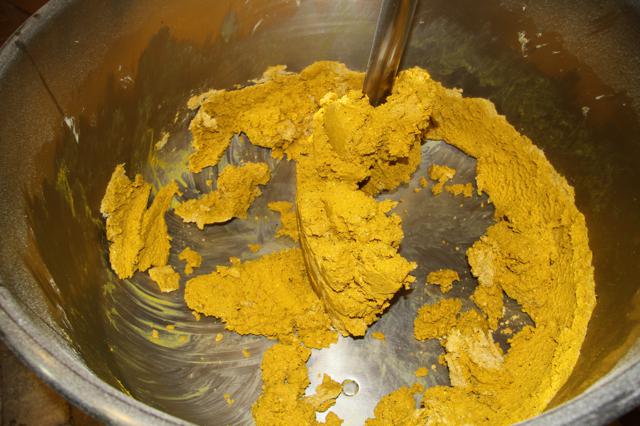 Die Anlage steht – jetzt geht´s los!

Der Nächste bitte:
Frühjahrsrenner Carptrack Osmotic Spice Mix

Ready to roll!

Und nun der Klassiker, der bereits hunderte Big Ones gefangen hat:
Unser Monster-Liver Mix – hier in der Cold Water Variante.
Gerade jetzt für die noch kalten Wassertemperaturen der Köder schlechthin!
Sehen Sie dazu auch die BIG ONE GALLERY – HIER!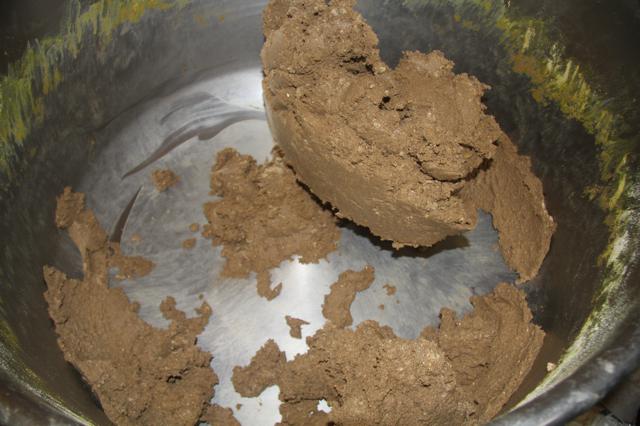 Letzter Schritt – die Dampfstation!
Nachfolgend die Dampfzeiten meiner Boilies bei 120C°:
16mm Boilie: ca. 5 min
20mm Boilie: ca. 9 min
24mm Boilie: ca. 13 min

Von Links nach rechts:
Fertig gerollte Carptrack Banana Boilies, Monster-Liver Cold Water Boilies abgedreht mit 5ml Elite Strawberry Flavour und NHDC – das Original, Osmotic Boilies mit Osmotic Spice Flavour und dem Essential Oil Oriental Spice

Ready to go fishing 🙂

Zu guter Letzt noch ein Video aus meiner Boilieproduktion im letzten Jahr 2013, seitdem hat sich wieder einiges in meinem Maschinenfuhrpark getan 🙂

..und hier noch ein Video aus 2012!
Schon damals eine gute Zusammenstellung an Maschinen – mir bereitet es unheimlich viel Freude in diesem Bereich zu tüfteln und meine Produktion zu verbessern!
Philipp Resch
Team Imperial Fishing
—————————————————————————————————————————————————————————
Rolling Boilies – preparation is everything!
by IB Lady Elena Antoniucci
During the wintertime my boyfriend Alessandro and me discovered a new lakes in my area. In February we found one where no one has ever caught a carp and where the farmer said: "the carp are present!".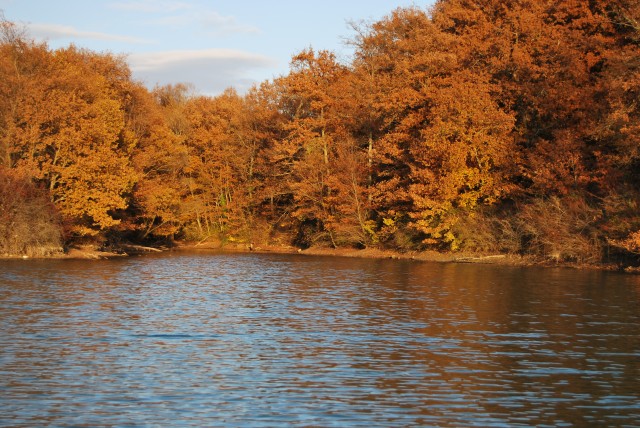 So I decided to make boilies to start a baiting campaign for about two months:
My bait will be based on the famous Monster's Paradise Mix which I pimped with the one and only Carptrack NHDC – The Original and a small amount of Carptrack Honey Flavour.
On the table I always use the BPS – Boilie Protector Spray for easy rolling, perfect round Boilies and gently cooking! I will use boilies with different diameters to stimulate the fish of all sizes and when I am at the end of my baiting campaigne I will increase the diameter for trying to select the biggest carp…
This is just the beginning of another adventure – I will keep you updated!
see you soon…
Carptrack Honey Flavour

At first all Liquid components like Flavour, Eggs … mix together!

BPS – Boilie Protector Spray for easy rolling, perfect round Boilies and gently cooking!
Spray it on your table…

…and also in your baitgun!

And a little bit on the boilie dough

Ready to catch!

Imperial Baits – Boilieproduction with BPS

Elena Antoniucci
IB Ladies Team