KLICK HIER UND ERFAHRE MEHR / CLICK HERE TO READ MORE!
————————————————————————————————————————————————————
IB, from now on in Poland via direct marketing!
IB, od teraz w Polsce poprzez marketing bezpośredni!
ENGLISH:
Today the new IB catalog has arrived in polnish langiuage.
And on Wednesday we go together with Steven Kuznia and Phil Jakob to the Expo in Sosnowiec / Silesia!
13.000 visitors at least…
Tomek Szklarek and his team are waiting for us. We are looking forward to it and have also 4000 free PL catalogs in DIN A3 and iBag in our "luggage"!
POLSKI:
Dziś nowy katalog IB przybył polnish langiuage.
A w środę idziemy razem ze Stevenem Kuznia i Phila Jakob do Expo Silesia w Sosnowcu /!
13.000 odwiedzających co najmniej …
Tomek Szklarek i jego zespół czeka na nas. Cieszymy się z nim i mieć także bezpłatne katalogi 4000 PL DIN A3 i Ibag w naszym "bagażu"!
Już niedługo widzimy się na targach Rybomania w Sosnowcu!

www.imperial-fishing.pl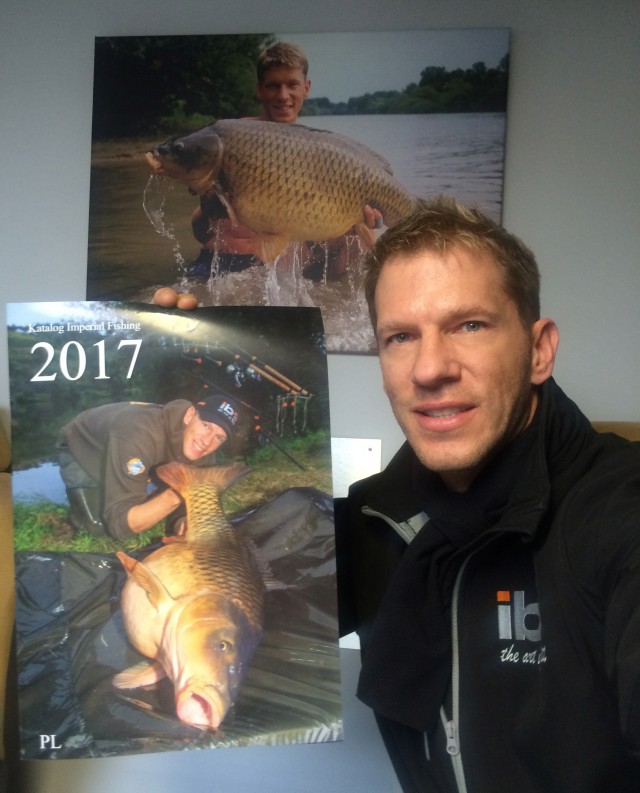 click to enlarge

————————————————————————————————————————————————————
Die ersten Fische des Jahres
von Christoph Trippe
Ihr kennt es doch alle:
die ersten warmen Sonnenstrahlen scheinen aufs Wasser und innerlich macht sich eine Unruhe breit, die euch regelrecht ans Wasser zwingt. Genau so ging es mir auch vor wenigen Wochen. Nach der miserablen Tour direkt nach Neujahr gönnte ich mir erstmal eine kurze Verschnaufpause, doch nun kann das Jahr endlich beginnen.
Das Thermometer zeigte knappe 12 Grad Lufttemperatur und die Sonne schien auf den See. Die warmen Sonnenstrahlen machten die Fische aktiv und wir konnten sie in einem Flachwasserbereich von einer Brücke sehen und sogar füttern, unglaublich.
VIDEO – KLICK HIER!
Den Platz fütterten wir die Woche über mit einer super attraktiven Futtermischung vor, um das Vertrauen der Fische zu gewinnen.

Am späten Freitag Abend lagen dann 2 Ruten vor der Abbruchkante vor der Brücke und zwei weitere an einem kleinen Hafen.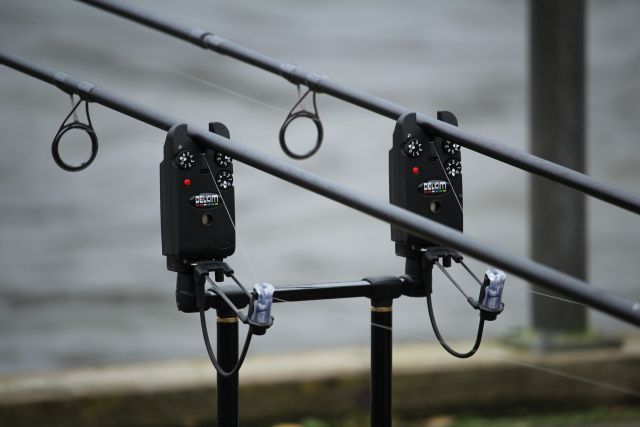 Da sich hier am See Pop Up´s als besonders fängig herauskristallisiert haben, habe ich immer gleich mehrere Dosen dabei.

An meinem Pop Up Rig haken sich die Fische immer perfekt in der Unterlippe.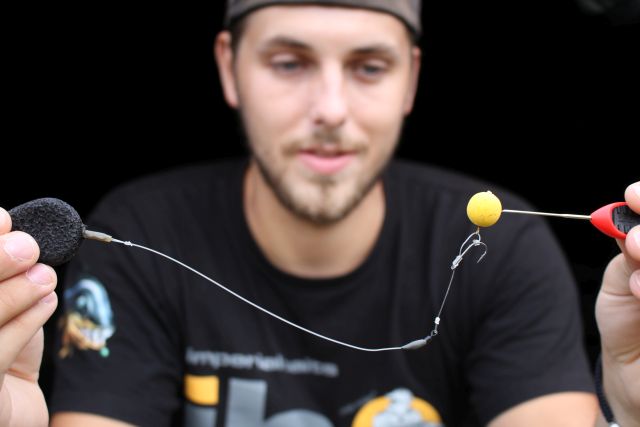 Am Samstag morgen lag dann auch der erste Fisch im Kescher. Echtes Frühjahrsgold!

Nach dem ersten Fisch haben wir uns überlegt, dass wir alle Ruten nochmal neu platzieren. Grundfutter, wenige halbe Boilies …

… und ein paar Partikel sollten die Fische zum Hakenköder locken.

Die Rute vor der Brücke legte ich auf Sicht extrem flach ab.

Dieser dicke Schuppenkarpfen nahm den Pink Weißen Pop Up direkt.

Wenige Minuten nachdem ich die Montage an der selben Stelle platziert hatte, pfiff diese Rute nochmal ab. Diesmal war mein guter Kollege Maik mit drillen an der Reihe und ein weiterer schöner Fisch ging ins Netz.

Die ersten Fische dieses Jahres sind gefangen, so kann es gerne weitergehen.


Bis demnächst,
Christoph Trippe
Team Imperial Fishing Germany
————————————————————————————————————————————————————
Fishing Impressions from Szabó Pipsi István
I was very happy when the thick ice melted. I was looking forward to the first fishing on Lake Balaton. The water was still cold about 6 degrees. I chose the bait has been proven over the last year Elite and Elite Strawberry in 24 mm size. The feeding was 10 piece boilie per rod. I caught the first fish in beautiful sunrise – It was an unforgettable experience. The weight of the first carp of the year more than 10 kilo. The next evening was again run. Now caught on my hook the tipical Balaton carp. I started the season very successfully. Already looking forward to next fishing on Lake Balaton.