KLICK HIER UND ERFAHRE MEHR / CLICK HERE TO READ MORE!


————————————————————————————————————————————————————
Messeangebote auch online erhältlich!
Click hier: https://www.imperial-fishing.de/index.php?page=categorie&cat=277
————————————————————————————————————————————————————
Der Carp'R'Us Katalog 2017!
Jetzt kostenlos anfordern!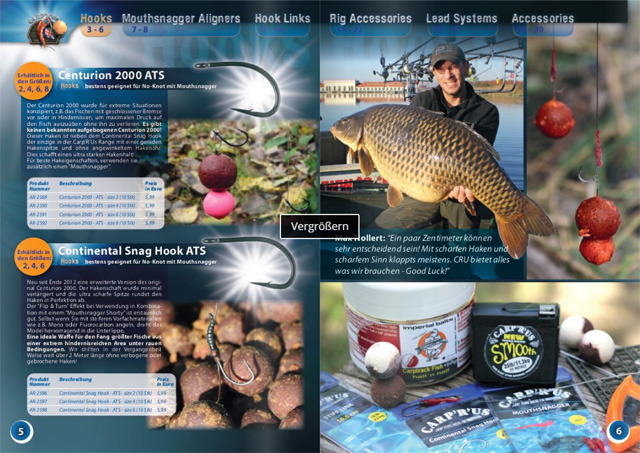 ————————————————————————————————————————————————————
Gewinnspiel 3 x 5 kg IB Carptrack Boilies Deiner Wahl!
Unter allen richtigen Einsendungen werden 3 Gewinner gezogen, die jeweils 1 x 5kg Boilies erhalten!
Finde in diesem Update die Screenshots von:
A. Mannequin Challenge am IB Stand
B. Angel Anni mit der Temptation Ten
Sende die Fotos an info@imperial-fishing.de und gewinne 5kg IB Carptrack Boilies!
Einsendeschluss 12.02.2017 0:00 Uhr
Viel Erfolg
Max Nollert & Team
https://www.carp-gps.com/iblog/?p=39749

————————————————————————————————————————————————————
Eiskalt erwischt + iB Snapback Cap
von Chritoph Trippe
Noch sichtlich geschafft von der Silvesterparty, machten wir uns auf den Weg nach Nordfrankreich, um die Saison 2017 einzuläuten.

In Nordfrankreich angekommen, waren wir ersteinmal geschockt. Unser Zielgewässer war mit einer 10cm dicken Eisschicht überzogen und auch an den anderen Gewässern, sah es alles andere als gut aus.

Somit fuhren wir an die Mosel und schauten uns ein paar Bereiche an. Die beruhigten Seitenarme waren ebenfalls gefroren, nur der Hauptstrom war eisfrei.

Schlussendlich ließen wir uns an einem kleinen Kanal nieder, an dem wir alle schon einmal zu einer anderen Jahreszeit gefischt hatten.

Die Ruten verteilten wir mit dem iBoat 160, auf einer Strecke von knapp 300m.

Temperaturen von -6 Grad ließen den Kanal nun auch langsam gefrieren und wir mussten weg.

In Deutschland war das Wetter ein wenig besser. Die Sonne machte die Seen kurzzeitig Eisfrei. An einem großen Stausee ging unsere Wintertour weiter.

Kleine auffällige Köder sollten mir den Erfolg bringen. Auf größere Distanzen können die iRock´s auch gern mal 200g wiegen.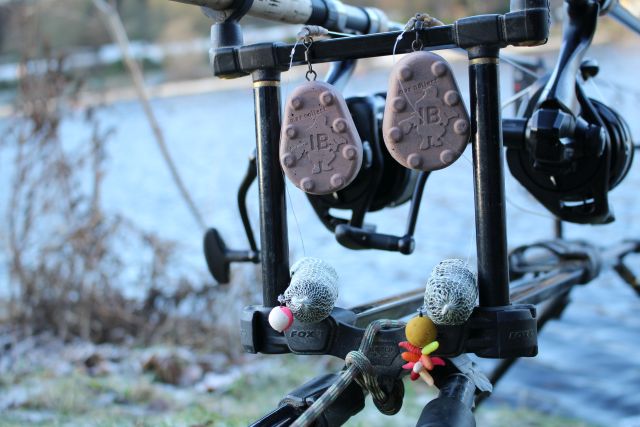 Zwischen den Stegen platzierten wir die Ruten. Hier war es relativ flach und der Grund war übersät mit Bodenkraut und Muscheln. Wir hofften, dass die Fische bei der Sonne ins Flache ziehen und ein wenig fressen.

Heiße Wrap´s von der Heizung. Es konnte uns nicht besser gehen.

Die folgende Nacht verlief aber alles andere als fischreich. Das Thermometer sank auf -14 Grad und überzog den See wieder einmal mit einer dicken Eisschicht.

Wir waren wieder einmal sichtlich bedient.

Bei der Eisschicht rechneten wir definitiv mit keinem Biss mehr. Wir machten uns erstmal einen warmen Kaffee und danach wollten wir einpacken.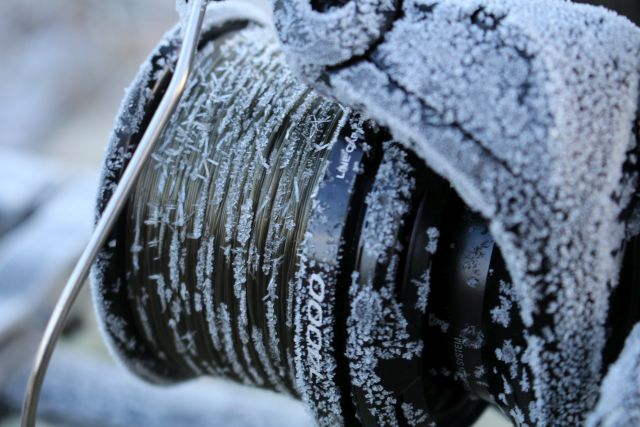 Plötzlich bekam mein Kollege einen Biss auf die flachste Rute. Der Drill war aber schneller beendet als gedacht. Unter einer 7cm dicken Eisschicht einen Fisch zu drillen, ist einfach unmöglich.

Noch nichtmal mit dem Boot bekamen wir das Eis kaputt und wir mussten all unser Tackle 1,5km weit schleppen.

Bei diesen Wetterbedingungen ist es echt sinnlos am Wasser zu sitzen. Die restliche Zeit bis zum Frühjahr werde ich mein Tackle auf Vordermann bringen und die Rig Box wieder füllen.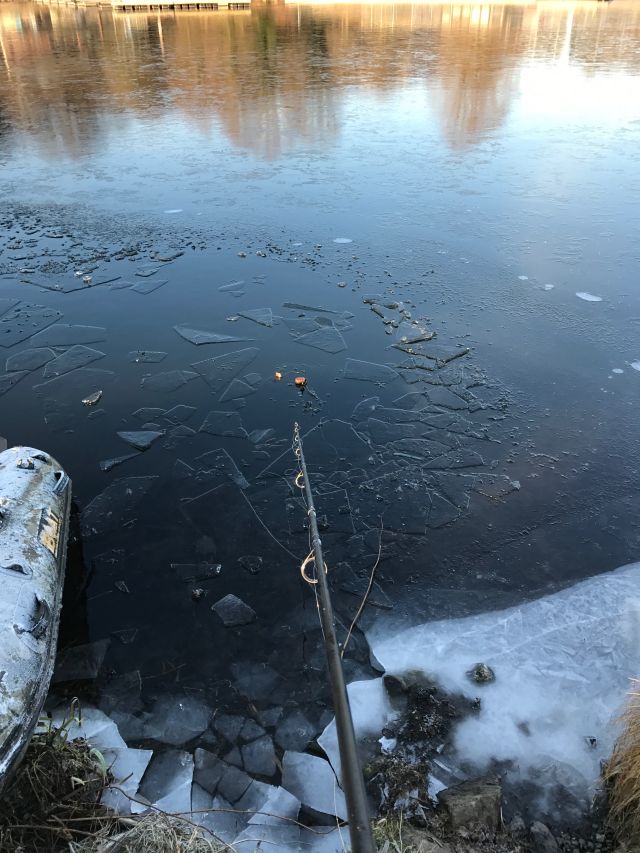 Zum Schluss noch ein paar Bilder der neuen Imperial Baits "The Art of Bait" Snapback Cap!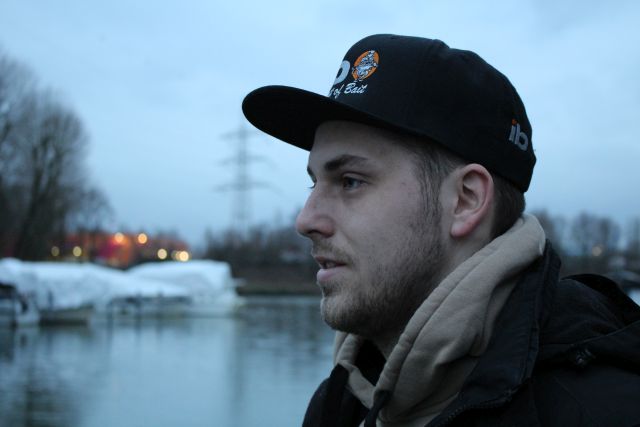 Unser Logo: von allen Seiten sichtbar.


Sitzt so oder so perfekt.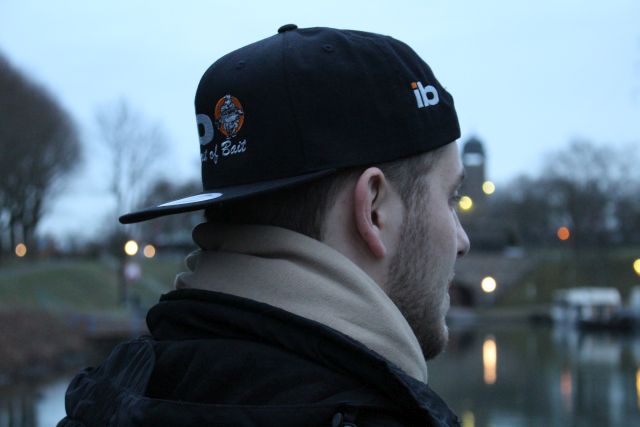 Einfach stylisch.

Bis dahin…
Christoph Trippe
Team Imperial Fishing Germany

————————————————————————————————————————————————————
Imperial Baits "The Art of Bait" Snapback Cap
Ihr wollt auch eins dieser stylischen Imperial Baits "The Art of Bait" Snapback Cap's?
Erhälltlich in unserem Online Shop: Click hier!

————————————————————————————————————————————————————
Ready for taking off – Saison 2017!
Die iBoat Rabatt-Aktion geht weiter!
Sichere Dir Dein eigenes iBoat mit 10% Rabatt + Baitpacket!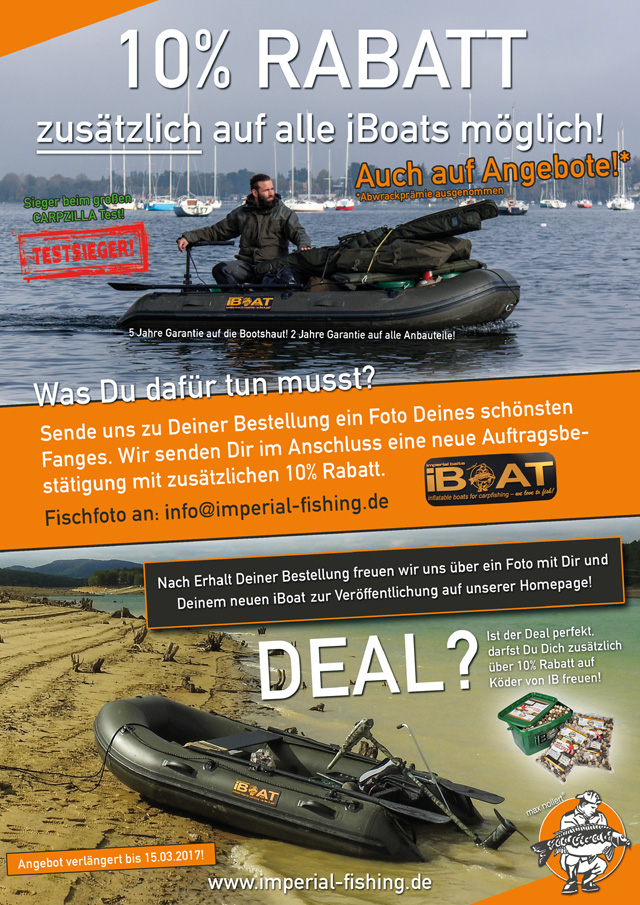 So wird ein iBoat (Schlauchboot) gebaut!
Zieht Euch dieses coole Video rein… 😉
————————————————————————————————————————————————————
Expo Video European Fishing Event in Ludwigshafen 2017
von Jan Federmann
3 Tage in 3 Minuten – unglaubliches Messevideo!
Gute Unterhaltung!