KLICK HIER UND ERFAHRE MEHR / CLICK HERE TO READ MORE!
—————————————————————————————————————————————————————————
Neuer exclusiv Vertriebspartner in Tschechien & Slovakai
Wir freuen uns bekannt geben zu dürfen, dass unser neuer Partner in Tschechien und in der Slovakai kein anderer als David Fořt ist. David ist Gründer und Betreiber des größten tschechischen Onlineportals www.carpfishing.cz. Außerdem betreibt er einen TV Channel Namens CARP TIME auf dem ganze Sendungen nur über das Karpfenangeln ausgestrahlt werden. In höchster Bild, Ton und Schnittqualität, doch seht selbst – weiter unten!
Wir freuen uns auf eine erfolgreiche Zusammenarbeit!

Die aktuelle CARP TIME Folge 5, in der Max Nollert und Julian Jurkewitz ebenfalls zu Gast sind,
seht Ihr im nachfolgenden Video ab Minute 39:17:

Die aktuelle CARP TIME Folge 5, in der Max Nollert und Julian Jurkewitz ebenfalls zu Gast sind,
seht Ihr im nachfolgenden Video ab Minute 39:17:

CZ and Slovakia Exclusive Distribution / Wholesale:
David Fořt
Pod Mezí 326
CZ – 25066 Zdiby-Brnky
Mobil: +420 603 181 500
E-Mail: davidfort@carpfishing.cz
David's schönster Karpfen "THE BLACK COMMON CARP"
– gefangen auf Elite Strawberry Boilies + Pop Up Fish!

…und noch einen weiteren Fisch auf Elite Strawberry Boilies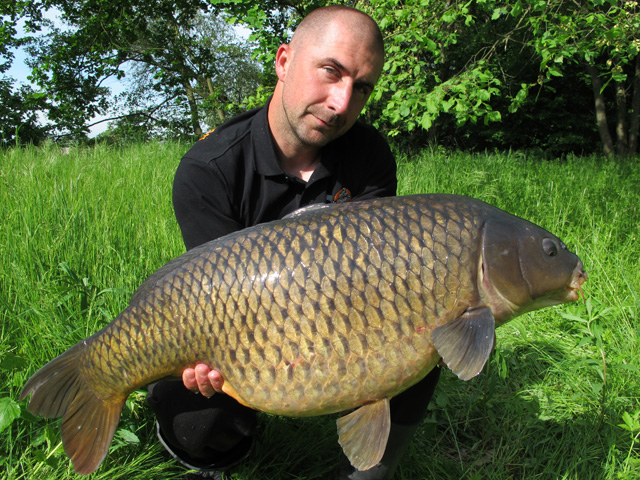 Obchod Online v češtině:
www.imperial-fishing.cz
—————————————————————————————————————————————————————————
Neues Produkt: Carp'R'Us – Liquid Horizont
– für Weitwürfe & Schnurpflege
Ein großartiger Helfer, den Ihr lieben werdet!
In Zusammenarbeit mit einem Schnurexperten entwickelten wir ein spezielles Liquid, das eine überragende Schmierung mit sich bringt. Damit werdet Ihr wesentlich weitere Würfe erzielen. Doch nicht nur das, Liquid Horizon wird Eure Angelschnüre vor UV Strahlung und der damit verbundenen Alterung/Austrocknung schützen. Um all den Vorteilen noch etwas oben drauf zu setzen, wird die Resistenz gegen Schnurabrieb extrem erhöht.
Anwendung:
Einfach einige Tropfen direkt auf die Schnurspule Eurer Angelrollen geben. 20 ml reichen für einen sehr langen Zeitraum. Ihr werdet fühlen, dass Eure Angelschnüre wesentlich weicher, geschmeidiger und geschützter sein werden.
Inhalt: 20 ml
Preis: 6,69 €
Und hier geht's direkt in den Onlineshop!

—————————————————————————————————————————————————————————
31,06 Kilo auf IB Carptrack Elite Strawberry Boilies!
Imperial Baits Ungarn
Ein weiterer BIG ONE fiel kürzlich in Ungarn. 31,06 Kilo brachte der gewaltige Schuppenkarpfen auf die Waage. Imperial Baits Carptrack Elite Strawberry Boilies brachten den Erfolg!
Info zum Elite Strawberry Boilie:
Der Boilie basiert auf Fischmehl, wasserlöslichen Zutaten wie Carptrack inP, reines Green Lipped Mussel Extrakt, Carptrack Proteinkonzentzrat sowie dem höchst konzentrierten Strawberry Power Powder. Er beinhaltet zudem Carptrack NHDC – das Original (5ml/kg), Carptrack Liquid Amino (18ml/kg), Carptrack inL (18ml/kg) und Carptrack Elite Strawberry Flavour (5ml/kg) – eine Herznote in reinster Form.
Dieser Boilie ist in jedem Gewässer zu jeder Jahreszeit mit max. Erfolg einsetzbar!
Lassen wir nun die Bilder sprechen…
Die verdiente Siegeszigarre 😉
WIR GRATULIEREN DEM FÄNGER!


Team Imperial Fishing Ungarn