KLICK HIER UND ERFAHRE MEHR / CLICK HERE TO READ MORE!
—————————————————————————————————————————————————————————
Rest in Peace – Damian
On Monday we got the bad info from team Poland that our Dollmetscher and IB Team Member Damian died unfortunaley at a terrible accident on last Saturday.
Damian was a happy and positiv guy and I know that he loved IB from the bottom of his heart!
Even if life must go on, messages like this one from Damian make us aware taht we must we must be very thankful for what we have!
Life is a big gift and we never know how long we can keep it.
RIP – Damian

—————————————————————————————————————————————————————————
Laichzeit an der Mosel
von Stefan Uhrig
Die französische Mosel besitzt ihren ganz eigenen Charme und Charakter. Sie beherbergt wunderschöne Fische, die dort reichhaltig zu finden sind. Angefangen bei den Raubfischen wie Zander, Hecht, Barsch und Waller bis hin zu den Friedfischen wie Rotauge, Brasse, Döbel, Barben und natürlich KARPFEN!
Durch ihre großen Rückzugsgebiete, gedeihen dort massig und prächtige Fische, die wild sind, enorme Kraftreserven haben und oft niemals zuvor gehakt wurden. Ein ganz besonderer Reiz, zumindest für mich. Nicht zu wissen was kommt wenn der Rx lospfeift, das ist Spannung pur und Überraschungen sind vorprogrammiert 🙂
Auf in ein neues Abenteuer hieß es, als ich Freitag Mittag gegen 15Uhr aufbrach und mein Navi mich Richtung Frankreich dirigierte. Das Wetter war sehr wechselhaft, ja sogar sintflutartige Regengüsse begleiteten mich. Mein Weg führte zuerst zu Sebastien Isler. Anfang April hatten wir schon einmal zusammen gefischt und nun wollten wir es erneut versuchen.
Mit dem iBoat 320 und 260 ging es los und ein Spot wurde schnell ausgemacht…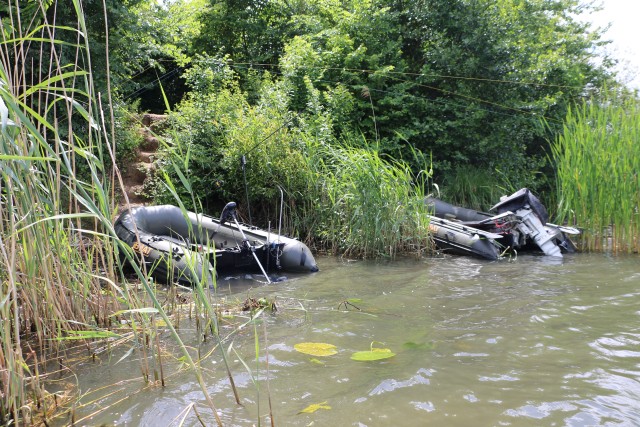 Abenteuerlich ging es mit dem Seil 2,5 m abwärts zu den Ruten 😉

Das Wetter wechselte stündlich…

Wir fütterten bis auf eine Rute sehr zaghaft 1-2 Kellen halbierte Carptrack Fish und Banana Boilies in verschiedenen Größen, angereichert mit Amino-Micropellets, Mais und Tigers. Dazu noch einen ordentlichen Schuss inL und inP sowie Carptrack Powder, GLM full-fat und Betain.

Bei einer Rute die etwas abseits lag, wurde um zu testen wie die Fische so drauf sind, ca. 3-4 kg abgekippt… Fluch oder Segen, am Fluss weiß man es nie genau 😉

Etwa 9 Uhr am Morgen, der erste Biss und ein super Fisch für Sebastien ließ die Euphorie steigen…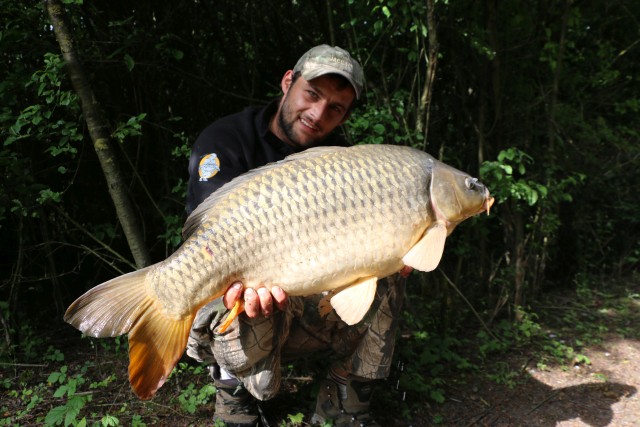 Ein makelloses Tier und ein riesiges Paddel.

Sebastien war sichtlich zufrieden 🙂

Gegen Mittag besuchte uns seine Freundin Berre' und Sylvain Halus um mit uns zu essen.

Sylvain testete das Seil am Abhang

Wir hatten jede Menge Spaß und veralberten den Mittag 🙂

Der zweite Morgen brach an und nach 5 Brassen, gab dann dieser Jüngling hier richtig Gas 🙂

Die Größe war mir völlig egal! "Karpfen ist Karpfen" und ich war erleichtert und froh 😉

Wenig später lag dann noch mein Personal smalest mit geteilter Schwanzflosse auf der Matte, den ich sicher nicht vergessen werde

Der Trip nahm ein Ende, die iBoats waren wieder bepackt, ein tolles Wochenende lag hinter uns und voller Vorfreude wurde beim Zurückfahren schon die nächste Session geplant

4 Tage später saßen wir wieder gemeinsam am Ufer der Mosel.

Neuer Platz neues Glück

Ich fischte Carptrack Bananas in verschiedenen Größen… Carp love it!

Sebastien testete ebenfalls die knallig gelben Kugeln und er hatte sein Eisen noch mit Tigernuts garniert.

Die Dämmerung folgte und wir machten enorme Fischaktion aus.

Nach knapp 2 Stunden bekam ich einen merkwürdigen Biss und dachte zuerst, dass sich da wohl ein Brassen an meinem Rig zu schaffen macht. Doch plötzlich zog etwas gewaltig Gegenüber!

Eine dicke Mosel-Mama hatte sich einen 24mm Banana schmecken lassen, zurecht denn sie war voll mit Laich. Wir staunten nicht schlecht, denn eigentlich gingen wir davon aus, dass die Fische längst durch wären mit dem Laichvergnügen

Schnell kam sie wieder zurück ins Wasser, die Gute…

Vielleicht bis zum nächsten Mal!

Unser Platz war gut beleuchtet und wir hörten die ganze Nacht lang die laichenden Karpfen im flachen Wasser springen.

Streetfishing im Park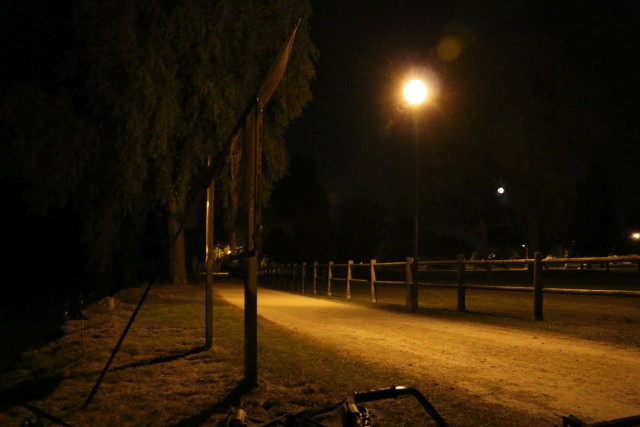 Das iBoat 210 war dabei und reichte für die relativ kurzen Distanzen super aus.

Am Mittag 34°C brütende Hitze…

Wir suchten den Schatten und gekühlte Getränke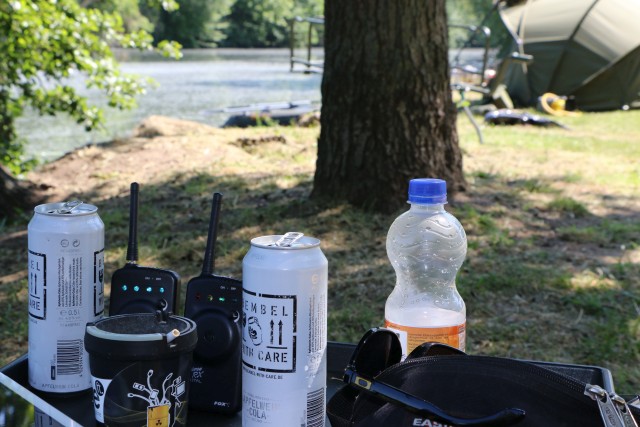 Gegen Abend wurden die Ruten neu beködert und verteilt

Wir wussten, dass es nicht einfach sein wird während der Laichzeit noch einen zu erwischen, doch wir hatten Glück und wurden mit einem wunderbaren Spiegler belohnt.

Ein Milchner, der noch einen gehörigen Strahl seiner Milch auf der Matte zurückließ, versüßte uns den Abend.


Bis zum nächsten Abenteuer …Tight Lines!
Stefan Uhrig
Team Imperial Baits Germany