KLICK HIER UND ERFAHRE MEHR / CLICK HERE TO READ MORE!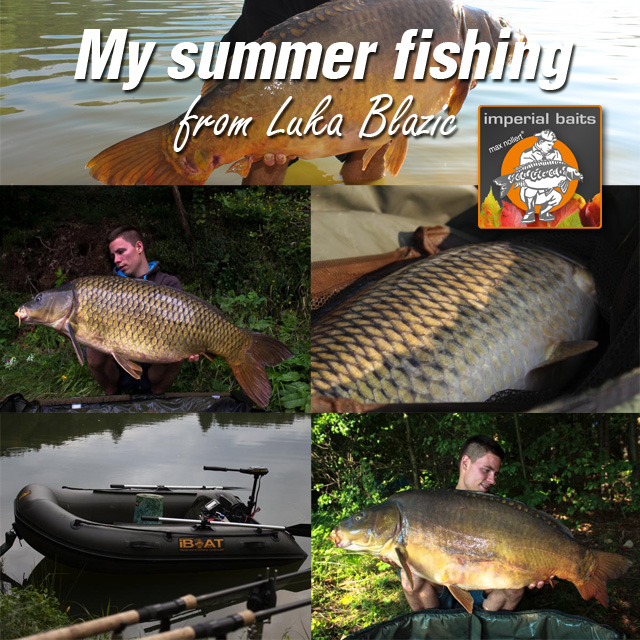 ————————————————————————————————————————————————————————–
My summer fishing
from Luka Blazik
I fished a few 48hr sessions in summer, with good results. I choose Carptrack Fish Boilies and fished with it throught the whole summer. In addition I used Aminopeletts and Tigers. I used Liquid + Powder combo to Pimp my baits! I changed my tactic from session to session, staying mobile and flexible all the time…
First fish of the summer 2014

Long and narrow, real fighter

Markanten mirror…

Loving the summer feeling, enjoying the sunsets.

Moved to new place, will I wet my net?

Waiting for bobbins to move.

View from the new place.

Lots of natural food, but they still can't resist Carptrack Fish boilies!

Biggest fish of the day…

"Optimus" – the biggest Mirror in this water!
Just massive!

Best feeling ever!

I'm back again, 3 weeks later

Catching nice commons…

…one after another

Nice Albino!

Commons are dominating in this water

I love my iBoat260, unlike other inflatables, iBoats are designed for carpfishing! Every carp fishermans dreams!

Carptrack Fish Boilies + Fish Boilies in Amino Dip for the hook!

Pasta time!

Morning brings new fish, "El Commandante" one of the biggest commons in the lake.

I'm so happy!!!

Not so big, but still very nice fish.

Few moments after I shot this picture I had a run.

Final morning…

…brings new big one!

Fish care is very important for me!

Always snowman on at least one rod.

Last short session of this summer brought me a few nice commons…

…and few mirrors like this one.


Luka Blazik
Team Imperial Fishing Slovenia