KLICK HIER UND ERFAHRE MEHR / CLICK HERE TO READ MORE!
—————————————————————————————————————————————————————————
One-Night-Stand mit der Liquid-Powder-Paste
von Stefan Uhrig
Hallo iBlog Leser,
Ich war unterwegs an einem meiner Hausgewässer, den Aufenthalt musste ich jedoch auf knappe 20 Stunden beschränken. Wie immer bei Shorty's muss dann alles stimmen, sprich die Köder sollten recht auffällig gewählt und mit hoher Lockwirkung versehen sein ebenso das Beifutter, um zügig Fisch an den Swim zu locken. Fertig bestückte Rigs zum schnellen Wechsel, bei meiner Angelei mit wenig Zeit, immer einsatzbereit …
1-2 kg Carptrack Baits, sowohl in Größe und Geschmack gemischt, Carptrack Amino Pellets im Strumpf, die mit Carptrack Liquid übergossen wurden, zusätzlich mit Betain, GLM full-fat bestäubt. Dazu kam die fertig angemischte Liquid-Powder Paste aus der Dose und das alles vereint an einem Vorfach war der Schlüssel zum Erfolg!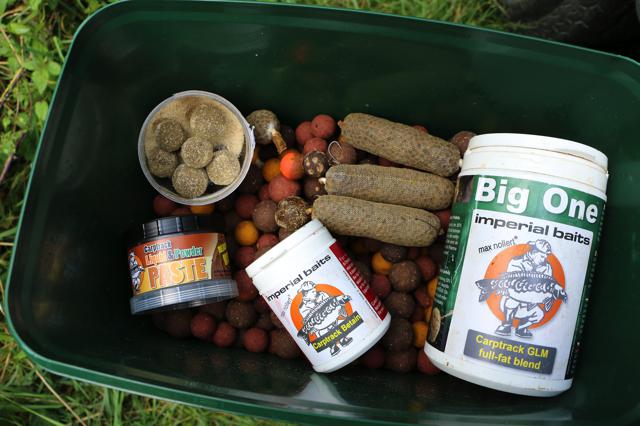 Alles lag bereit und der Abend stand bevor…

Es war ruhig als die Sonne am Horizont verschwand und in der Nacht passierte außer einigen Piepsern meiner RX nichts mehr!

Auch der Morgen verhieß nichts Gutes und der Blick auf die Uhr ließ meine Zuversicht schwinden.

Die 20. Stunde angeln war gegen Mittag erreicht, als plötzlich das Wetter wechselte und warme Sonnenstrahlen die Wasseroberfläche durchdrangen.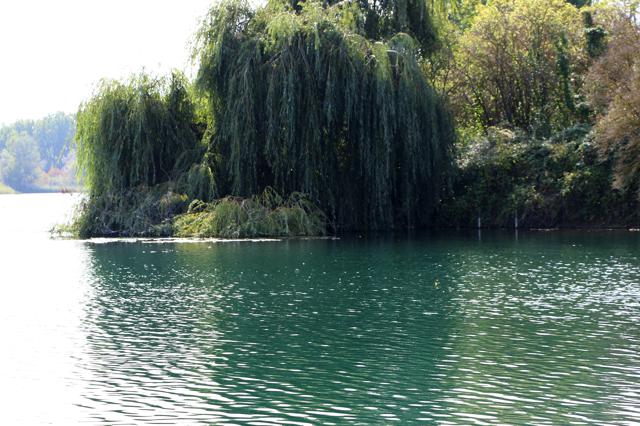 Es klingelte aus heiterem Himmel!
…und es folgte ein straffer Drill vom iBoat 160. Meinen Gegenüber konnte ich nach ca. 10 Minuten das erste Mal sehen und mit ihm kam noch ein zweiter mindestens genauso dicker Brocken aus der Tiefe. Ich traute meinen Augen kaum, denn er schien sich das Spektakel genau zu betrachten. Der Kampf ging in die zweite Runde und sein Begleiter verschwand fluchtartig. Er ließ nicht locker bis kurz vorm keschern und dank des Carp'R'Us Endtackles hing er bombenfest in der Unterlippe 😉
NO CHANCE Bruder!

Ich liebe dieses Hobby einfach!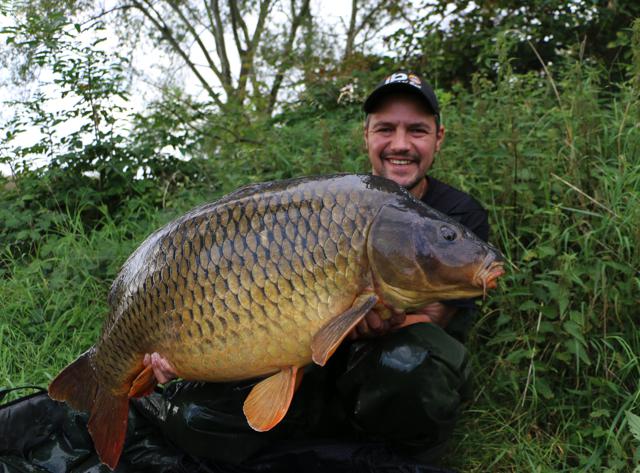 Massives Kerlchen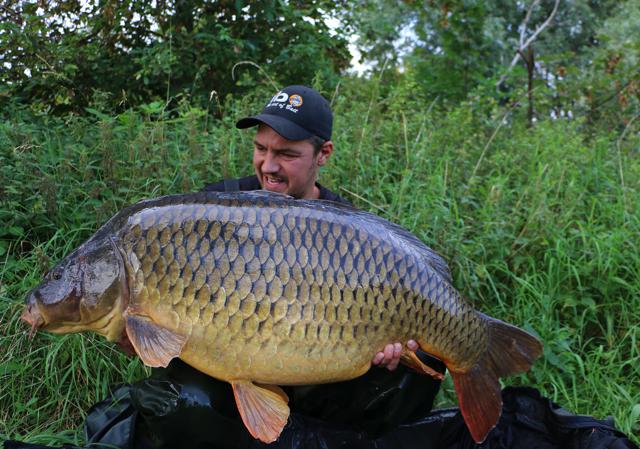 Zurück mit dir ins Wasser

Schöner Rücken kann entzücken 🙂

Große Fische, große Matten – safety first!

Juhuuuuuuuuuuuuuuuuuu der Herbst kann kommen – so rocken wir hoffentlich weiter!
Mit der Liquid-Powder Paste sowieso! 🙂


Ich wünsche Euch tolle Erlebnisse am und im Wasser – fette Biester Feuer frei 🙂
Stefan Uhrig
Team Imperial Fishing Germany
—————————————————————————————————————————————————————————
CARPWORLD Preview – October issue
www.carpworldmagazine.com
Like the Carpworld Facebook site:

—————————————————————————————————————————————————————————
HD Video: IB Carptrack Liquid-Powder Paste: Anwendungstipps
von Max Nollert
Die Liquid-Powder Paste gibt es aktuell in unseren Herbstangeboten GRATIS dazu!
KLICK HIER
—————————————————————————————————————————————————————————
NEU im Programm:
Carp'R'Us – Starterset – Cranked Hook Rig = 35 €
Das Cranked Hook Rig wurde ursprünglich von Frank Warwick in den frühen 90er Jahren entwickelt und wird exklusiv von Carp'R'Us vertrieben. Durch umfangreiche Tests zahlreicher Karpfenangler steht fest, dass dieses Rig eines der "tödlichsten" in der gesamten Karpfenszene ist. Der verschränkte Hakenschenkel sorgt für eine extrem schnelle Drehung in die Unterlippe des Karpfen und verringert dadurch die Chance den Köder samt Haken auszuspucken ohne gehakt zu werden.
Inhalt des Starterset-Cranked Hook Rig:
– 1 Stück Carp'R'Us Snagger Box
– 10 Stück Carp'R'Us ATS Cranked Hook Größe 6
– 8 Stück Carp'R'Us Mouthsnagger Dragonfly Larvae SHORTY – grün
– 1 Set Carp'R'Us Bead & Ring Kit – (20/10 Stück)
– 8 Stück Carp'R'Us 360° Ring Swivel – Größe 11
– 8 Stück Carp'R'Us Gizmo Quick Change Swivel – Größe 8
– 15 Stück Carp'R'Us Anti Tangle Sleeves
– 3 Stück Carp'R'Us Clearwater Ready Hairs – medium
– Aufbauanleitung

Wie das Rig genau aufgebaut werden muss um die "tödliche" Wirkung nicht zu verfehlen zeigt die Photomontage, die auch jeder Lieferung beiliegt.
Mit Hilfe unseres Startersets und der mitgelieferten, detailierten Aufbauanleitung wird alles sehr einfach – gerade auch für Neueinsteiger!
Das Set beinhaltet alle wichtigen Carp'R'Us Komponenten die in der praktischen "Snagger Box" geliefert werden. Diese kleine, handliche Box, die sich gratis im Lieferumfang befindet, eignet sich hervorragend für die Aufbewahrung von Mouth Snaggern und Bits`n Peaces rund um's Rig.
Unsere Empfehlung: Wir verwenden als Vorfachmaterial Carp'R'Us – Strip-X in 25lb
Good carping!
Die Aufbauanleitung digital:
klicken zum vergrößern

KLICKE HIER UND GELANGE IN DEN ONLINESHOP!
—————————————————————————————————————————————————————————
Die neue IB Klickbox ist da!
Wir haben folgende zwei Sets zusammen gestellt in der Ihr die
Imperial Baits Klickbox GRATIS dazu bekommt:
29,90 € – Uncle Bait Starterpack:
KLICK HIER und gelange direkt zum Produkt in den Onlineshop

39,90 € – "Give me 5" Dips & Gele:
KLICK HIER und gelange direkt zum Produkt in den Onlineshop

—————————————————————————————————————————————————————————
Wir wünschen allen ein erfolgreiches, verlängertes Wochenende
– GOOD CARPING!
max nollert & Team
klicken zum vergrößern