KLICK HIER UND ERFAHRE MEHR / CLICK HERE TO READ MORE!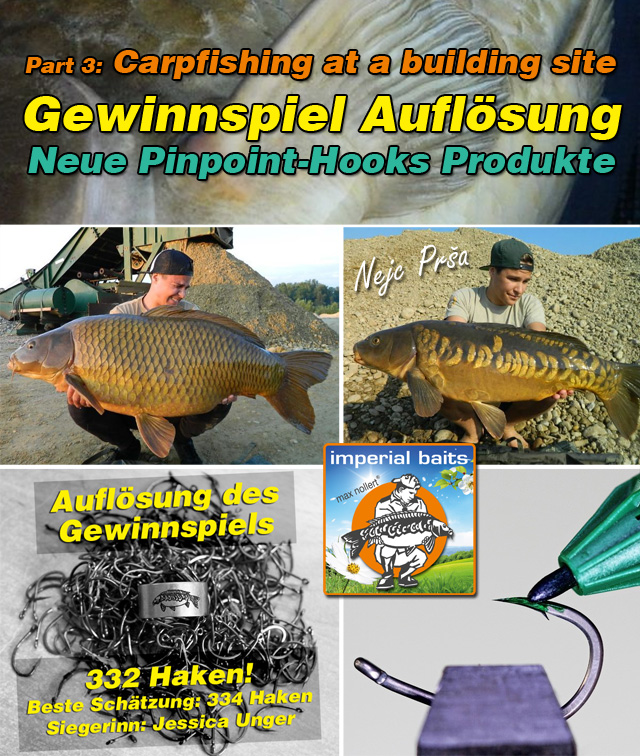 ————————————————————————————————————————————————————
Auflösung des Gewinnspiels: Max Nollerts Hakengrab
Wir möchten uns bei Euch für die zahlreichen Einsendungen bedanken! Ganz wilde Schätzungen von weit über 1000 Stück waren dabei, aber auch viele die sich in der Nähe der richtigen Hakenanzahl bewegten. Zu 100% hat den Nagel niemand auf den Kopf getroffen, wir haben trotzdem eine Gewinnerin:
Jessica Unger!
Mit 334 geschätzten Haken, warst Du am nahsten dran.
Exakt 332 abgewetzte Fangeisen liegen in Max Nollerts Hakengrab!
HERZLICHEN GLÜCKWUNSCH vom gesamten IB Team!
Das Hakenschleifset von Pinpoint-Hooks im Wert von 49,90 Euro ist bereits auf dem Weg zu Dir!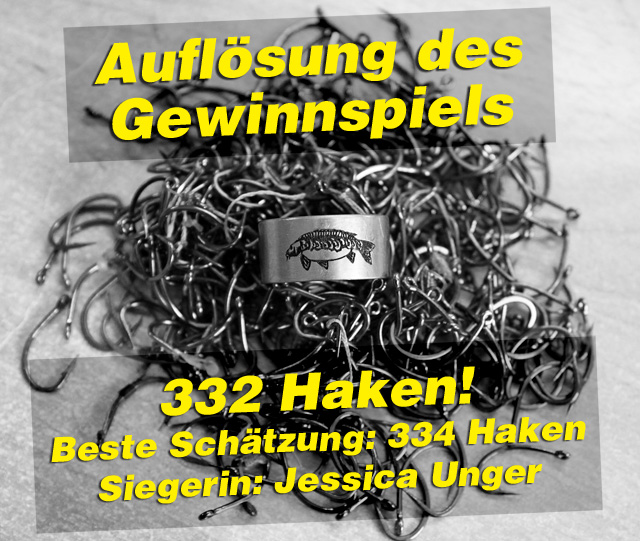 ————————————————————————————————————————————————————
Weitere Pinpoint-Hooks Produkte im Shop verfügbar:
– Hakenfett um die geschliffene Hakenspitze vor Flugrost und Korossion zu schützen
Klick hier um in den Shop zu gelangen!

– Hook & Endgame Marker um die geschliffene Hakenspitze und weiteres Endgame zu tarnen
Klick hier um in den Shop zu gelangen!

– Diamantfeile (fein) für noch feinere Schleifergebnisse bei Hakengrößen kleiner als 6
Klick hier um in den Shop zu gelangen!

————————————————————————————————————————————————————
Part 2: Carpfishing at a building site
from Nejc Prsa
Not long after my last session and big success with catching the 22,7kg carp (Update click here) I was back on my gravel pit. I managed to do 2 nights and every night I was revarded with a fish. Like usually I came to the water at the afternoon. I prepared my rods and set up my tent and not long after that I was back in the action! Finally!
For this session I picked Imperial Baits Uncle Bait boilies which I was using in combination with home rolled ones, which were made of the Birdfood Banana Mix, NHDC and Cream Flavour.

This time, I also use a little bit of particle mix!

My plan was to fish with two rods on the standard positions that already gave me a fish this year and for the third rod I decided to find new spot, that would be more productive like the previous one. I jumped in the iBoat and after a few hours, rigs were on the positions and ready for the night time action!

I fell asleep quick after the dark, because I was really tired. I remember I woked up in the middle of the night and I got that horrible feeling like nothing would happened. But on my luck, the bite indicator went off at 4:00 am in the morning. Fish at the other side of line wasn't fighitng as much as they usually do on that water, so at first I did not even know if I hooked a carp or not. In relative short time I managed to get the fish under my feet and in the net. Because moon was shining so bright I didn't even use a headlight. But when I put the light on the fish in the net I was just amazed. I caught the fish which I really wanted to catch from the begining on. That was the one I was watching swimming across the bank and I really fancy to catch him from that moment on. Great linear on my most wanted to catch – checked!

I put the fish in the carpsack till morning, when my friend came and we took a few photos with that amazing carp.

Like usualy, there wasn't any action at the day time and I couldn't wait for night to came so I could maybe nick another fish or two.

Finally the sun went down and the last night was in front of me. I was really hopeful for the night…

And it happened!
I get run at the same hour, on the same position like the other night. But the carp I caught really was a character and the fight was amazing! It wasn't like the majority of carps that I already caught them from that water, which are long and slim with big heads. This one was completely different. Collosal shoulders, short body and small head in front. It was such a great feeling to catch that one, which I think is really old fish and a real character!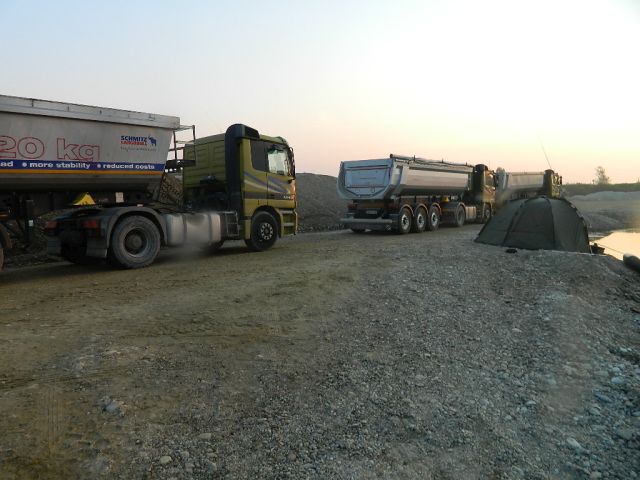 After the photoshooting in the morning I packed everything up and I went home.
But in one week I was back! This time something special was in the air! Throught this yeat I became completely obsessed with that gravel pit, like I already said many times before. Not a day goes without a thought on my gravel pit. I swear, I am not lying one night before that session I was dreaming about how I have caught big one from my water. I woke up in the middle of the night and I walked into my brothers room to tell him what I was dreaming about. He said to me: »I know that you are crazy about carps, but this has gone too far now, get yourself a medical help!« At least I think he was right, there was nothing as important as those mystic carps from the gravel pit that make me go crazy!

Like I said, this time something special was in the air and I was just sure that I will get a fish that I want so badly! Because I didn't have time to roll some boilies, I choosed to use ready made Imperial Baits Explosiv Stickmix boilie in 16mm and 20mm. I was fishing using combi rigs, with just a few centimeters of soft braid at the end, just to make a hook turn faster and more effective. The othe part, made of fluoro carbon was about 15 centimeters long. I use that rig because of the fluouro carbon, which is invisible in that clear water, just to camouflage everything as much as I can.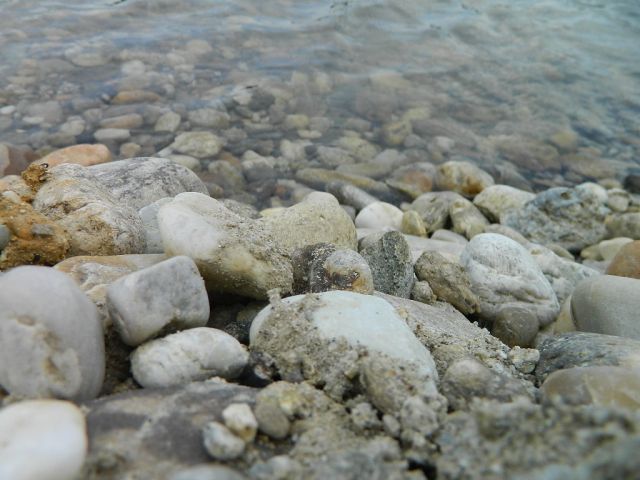 First day I got a screaming take just after the dark! From the begining on fish was fighting very strange so I suspected it may bea n grasscarp… and I wasn't wrong! In fact it was a lot of grasscarp, all 23,1kg of it!

And the fight was unforgetable as well!

YES!!!

Like it is used to be, that one fish was all that happened that night. There wasn't also anything special going on throuht the day – jus another day on the building site! 😀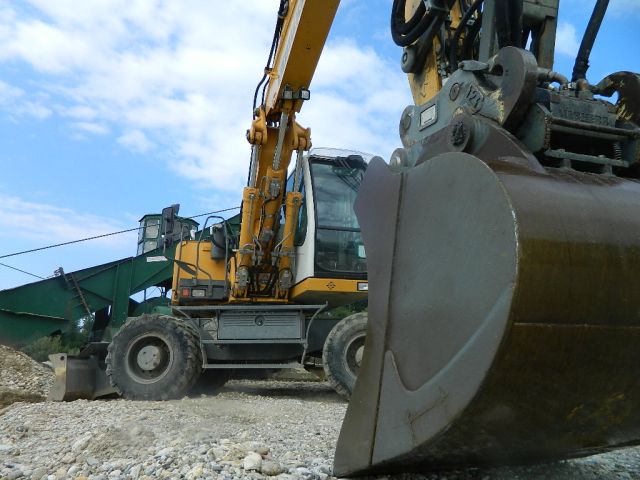 But hours were running quickly and soon the night arrived. I was expecting a bite, I was almost sure that it will happen, that I can not even sleep. I had my headlight and everything ready for the night time action. I remember looking at the clock in the middle of the night and it was some minutes before 1:00 am. I turned arround and tried to sleep, but some minutes later, my Delkim went off! That is a brutal take I remember I tought. Short after I picked my rod up I knew to what I am attached to! After I saw the fish for the first time, my knees began to shake, but luckily I managed to get the fish in the net! For few moments I was speechless. I just stood there by the bank with the rod in one hand and landing net in the other hand. My headlight was lightening big, brutal common in my landing net and I could not even belive that was happening. Some moments later I lifted big one on the mat and after that on the scales. It went 25,9kg! In that moment there was short movie of my passion and hard work which I put in that gravel pit this season playing in my head. In that moment, I was feeling like in fairytale! All that was important was that carp in front of me! Like you can imagine I haven't slept the whole night. I was sitting on the bank and wondering how lucky I am to catch such a carp! In the morning I call my friend, who came and took some photos of some of the best moments in my life!

After that I packed everything up and went home. Now, few days after the capture of that dream carp memories still live in my head and they will till the end of my life! Even though I have caught a lot bigger carp in my career (up to 31kg) this one is the most important and most memorable carp I ever caught!

Big thanks to Imperial Baits and all others who helped that my dreams came true!


Tight lines till the next report,
Nejc Prša
Team Imperial Fishing Slovenia
————————————————————————————————————————————————————
Bei den Temperaturen hilft nur Eis essen!
Max Nollert, Thomas Keutmann, Julian Jurkewitz