Neujahrsfischen
mit Tobias Seeber
Erst ein Mal ein "last minute" Frohes Neues an alle iBlog Leser,
leider konnte ich länger nichts berichten. Während es im Facebook diesen Herbst wieder nur vor Herbstbullen wimmelte, fehlte mir zur heißen Zeit sowohl die Zeit, als auch das Glück in den wenigen Nächten die ich draussen war. Ich ging zwischendurch Mal eine Nacht, um einfach den Kopf freizubekommen.
Nun haben wir 2013 und wie Julian, verbrachte ich Silvester am Wasser und versuchte in 3 Tagen meinen ersten Fisch im neuen Jahr zu überlisten…
hier weiterlesen…
Der Wind drückte genau in unsere kleine Bucht, die wir Tage zuvor mit Carptrack Worm Up Boilies, sowie Monster-Liver, ein paar der neuen Uncle Bait Kugeln und Amino Pellets in den Größen 15 und 4mm präpariert hatten.
Im Winter ist eine hohe Löslichkeit der Köder bei niedrigen Wassertemperaturen extrem wichtig, weshalb ich all meine Köder bevorzugt mit Carptrack InL und Powder behandel. Zudem kommt der Explosiv Stickmix im PVA zum Einsatz, um direkt am Hookbait Aufsehen zu erregen.
Die Brassen schienen den Platz und das Futter in 3 – 5m Tiefe zu lieben. Gleich 3 Monsterbrassen liefen bis zum frühen Morgen. Das vierte Mal, gegen 8 Uhr in der Früh, änderten sich die zaghaften Piepser ziemlich schnell in einen richtigen Lauf. Ein sehr schöner Spiegler mit Wiedererkennungswert war das Ergebnis. Ein Uncle Bait Boilie in Kombination mit einem 10mm weißen V-Pop mit Elite Strawberry Gel ummantelt, brachte mir diese gelungene Neujahrsüberraschung.
Danach kamen leider nur noch Brassen, doch der Anfang wäre gemacht.
Euch allen ein schönes und erfolgreiches Jahr 2013
Gruß Tobias
Gutes Essen muss nun mal sein 😛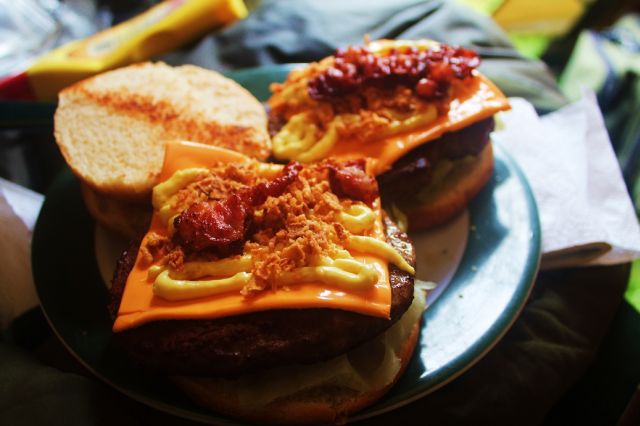 Der Herbst hält ein, doch die Fische wollten nicht so recht

Das Amiaud Combi Carpo. Seit Sommer im Einsatz und für ALLE Gegebenheiten geschaffen!

Ich genoss die letzten wolkenfreien Tage bei sinkenden Temperaturen

Ich wurde beobachtet als ich ein neues Gewässer fürs kommende Jahr begutachten wollte.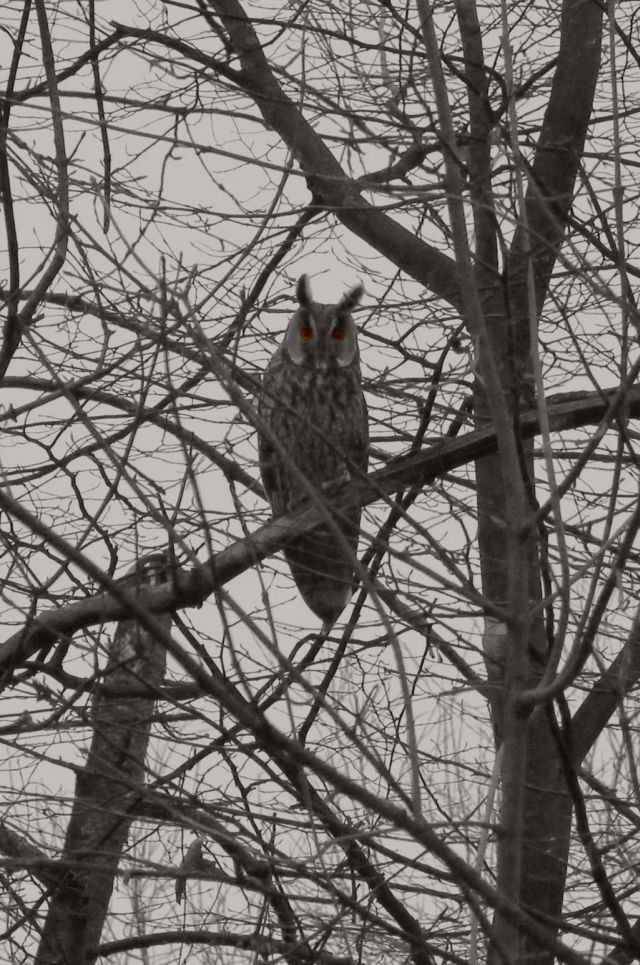 Der Winter kommt zu schnell, die Fische scheinen es noch nicht wahrzunehmen…

Gut arbeitendes Futter musste her. Explosiv Stickmix war die Basis dafür.

Ohne PVA undenkbar!

Wenn die Tage kürzer werden, ist die Frage nach einer zuverlässigen Lichtquelle umso wichtiger!
Was hat sich am Wasser bewert?
Hier die Antwort!

Winterangelei ist so eher die bequemere Variante. Ich kann auch die Heizung von meiner Liege aus, ohne große Mühe, als Toaster oder gar als Backofen für Pizzastücke dienen, falls man etwas drüber legt 😛

Das Erfolgsrig. Unter dem Elite Strawberry Gel verbirgt sich ein weißer 10mm V-Pop mit 20mm Uncle Bait

Kurz nach 0 Uhr flogen die Raketen über den See. Bis jetzt hatte ich noch keinen Fisch, doch mit den Böllern fiel der Startschuss für das neue Jahr!

Und so kam der erste Fisch 2013 am Neujahrsmorgen 🙂 Ein gelungener Auftakt dank guter Vorbereitung

Nach weiteren Brassen wurden die Ruten eingeholt und es ging wieder Heim


Tobias Seeber
Team Imperial Fishing
THE BIG ONE GALLERY
Kennen Sie schon die IB "Big One Gallery"?
Bewundern Sie aktuell mehr als 80 Karpfen über 25, 30, 35 und gar 40 KG, die in den letzten Jahren auf Imperial Baits Köder gefangen worden sind!!! Das ist die beeindruckenste Großkarpfen Bildersammlung eines Köderherstellers im World Wide Web!
Nicht grundlos werden immer wieder die größten Fische Europas mit Imperial Baits gefangen!
To be continued…
Imperial Baits – we love to fish! – HIER geht's zur BIG ONE GALLERY!