Carpmeeting Speyer 2011
Francois Lalli und die bezaubernde Dame von M&R, wer nimmt da keinen Katalog ab?

Daniel Hermann, kurz vor dem großen Ansturm

Tackleman Heinz Windeck

"FOR THE BIG FIGHT!" eine kurze Stärkung vor dem Beginn der Messe

…auch Heinz sagt nicht nein!

Die "Give me 4 Box" Pyramide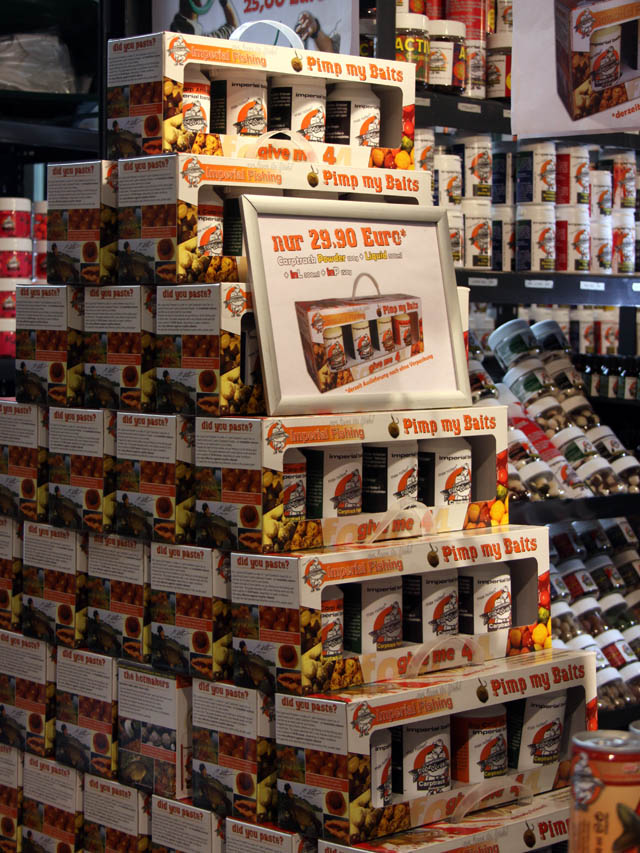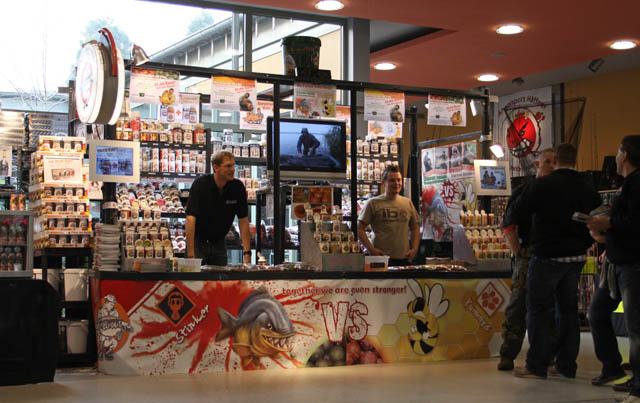 Carptrack Amino GEL Liver, GEL Fish und GEL Monster's Paradise

Carptrack Amino GEL ELITE Strawberry, GEL Explosiv Stickmix und GEL Banana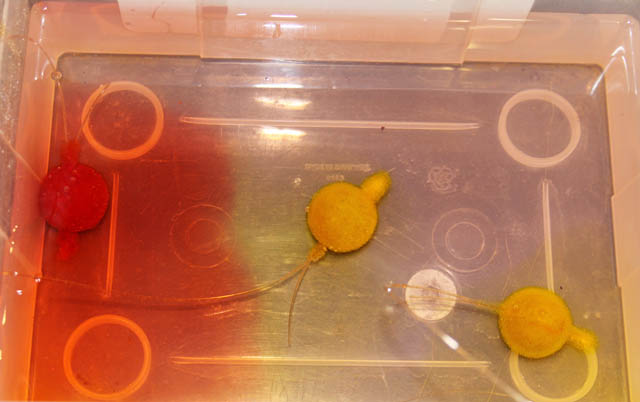 Carptrack Amino Dips – mit der ultimativen Haftformel, wie man sieht 😉

Carptrack Boilie Mixe, wir behaupten es sind die inhaltsreichsten und mit dem größten Anteil an wasserlöslichen Stoffen am Markt!

Ein kleiner Teil der großen Carptrack Range!

Big Balls – Big Carps!

Austria Fishing Show 2011 – Wundschuhsee
"na, mal riechen?" frisch gepimpte Futterboilies!

"und so funktioniert's!…"

glückliche Kunden – so sollte es sein!

die heißbegehrten und brand neuen XXL Aufkleber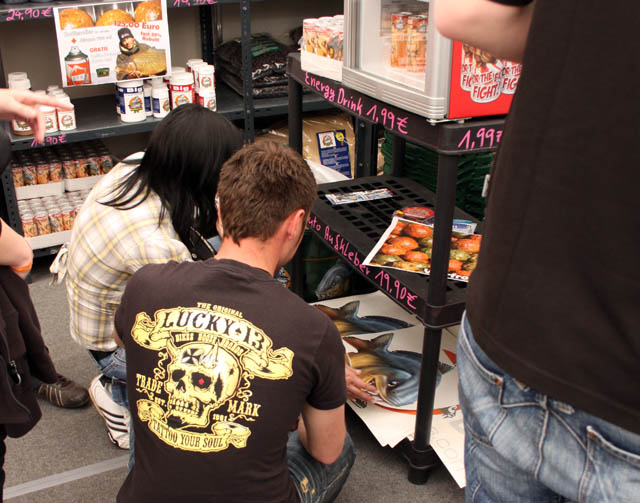 Mario Wolf erklärt den Umgang mit Led Lenser Kopflampe

iBox Big One – 30 Liter Special Edition da passt ordentlich was rein!

Luka Blazic (Team Slowenien) im Beratungsgespräch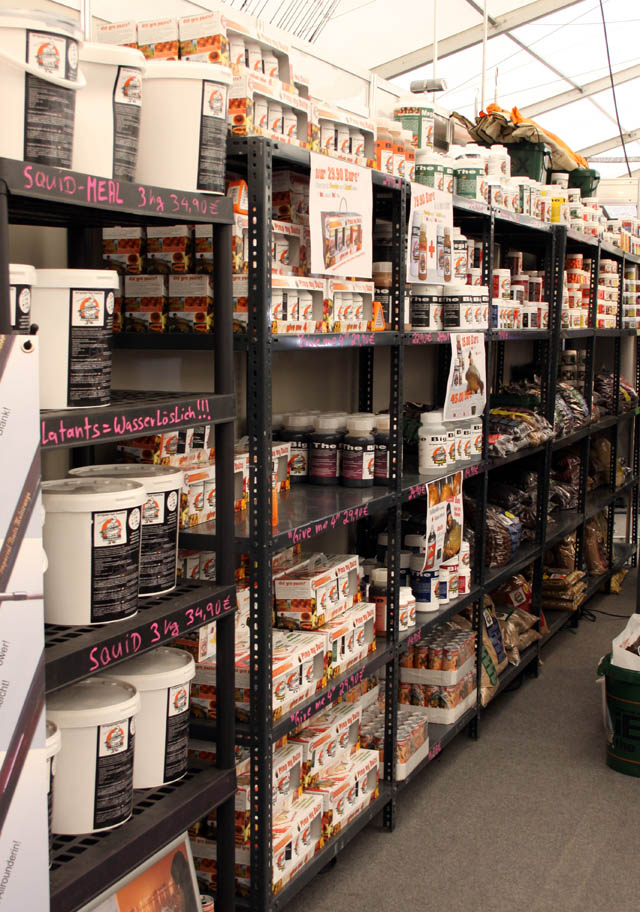 im Zelt herrschte brühtende Hitze, Carptrack Monster's Paradise Cold Water Boilies kühlten ab!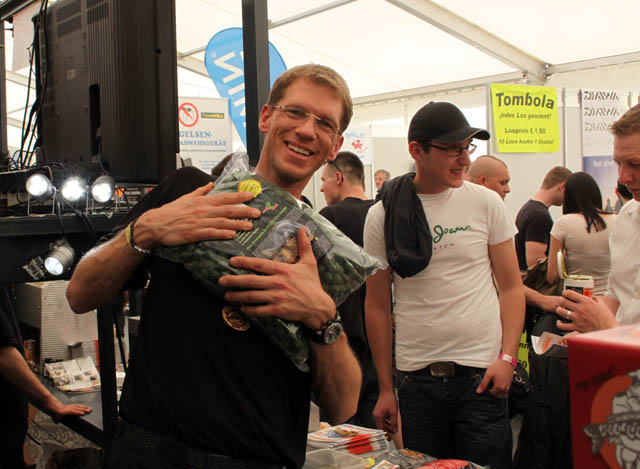 Carptrack Squid Mehl – vielseitig einsetzbar!

Meik Pyka zählt an harten Gewässern, wie z.B. dem Rainbowlake, auf SHOCK IT!

wie auf jeder Messe sorgt das iBoat 160 für Begeisterung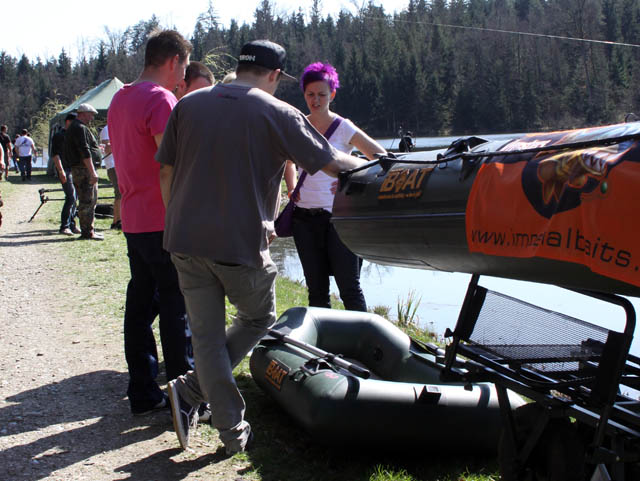 Tamás Csörgő (Team Ungarn) genießt den eiskalten "FOR THE BIG FIGHT!" – Energydrink!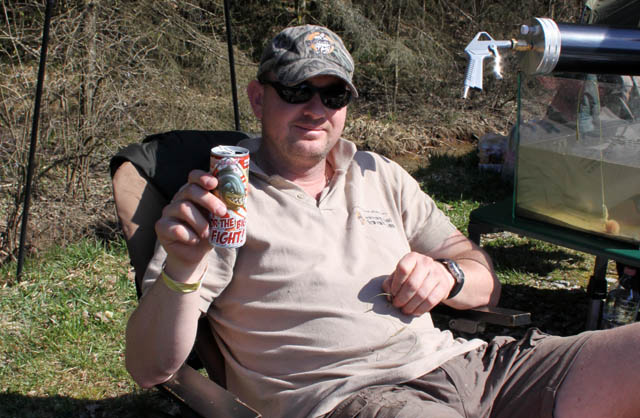 "Cyclic Battery – for longer carpfishing!"

Mario Wolf haut die "Give me 4 Boxen" raus!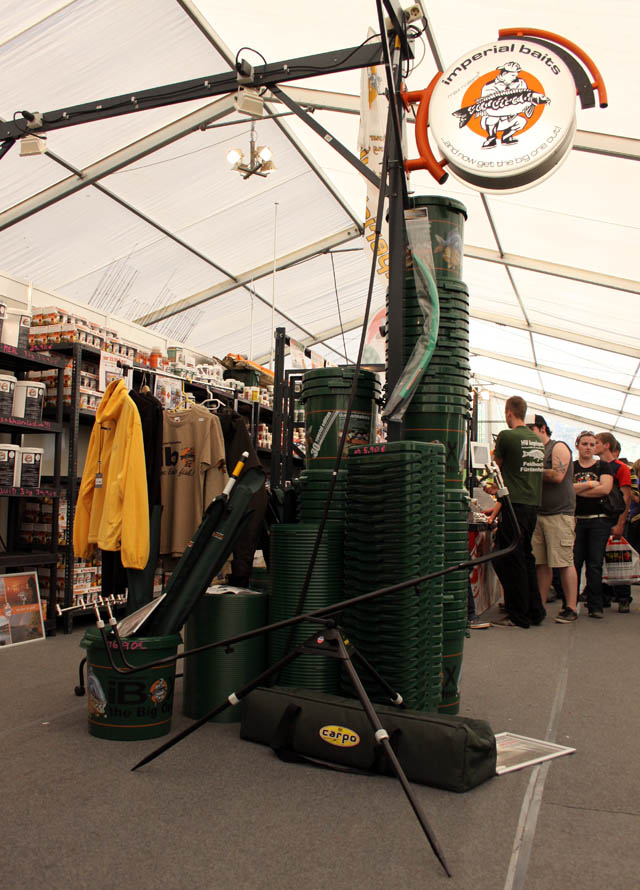 Imperial Baits Fleece Jacke gelb – schützt sicher und bequem vor Kälte!

es wurden nicht nur Fische gefangen 😉

frisch gepimpte Boilies "so sollte es aussehen!"

der Kühlwürfel – "FOR THE BIG FIGHT!"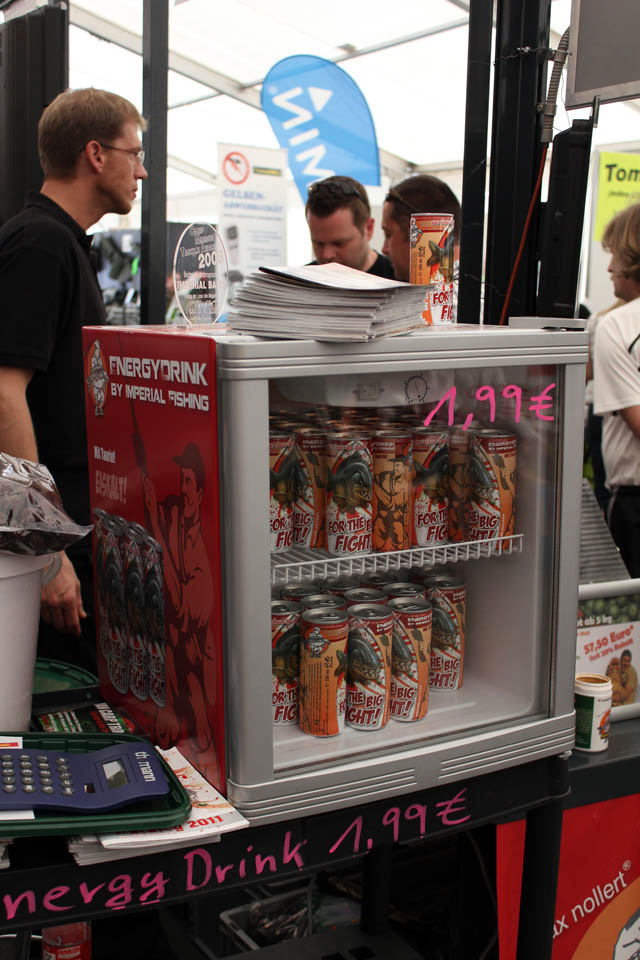 Mario Wolf bei der Kundenberatung about AMIAUD

Luka Blazic verteilt den eiskalten Energydrink

SHOCK IT! – rock it baby!

die Tüte mit Qualität!

Carptrack Amino GEL ELITE Strawberry – riecht super nach frischer Erdbeere und fängt noch besser!

Aufkleber Monster's Paradise wechselt den Besitzer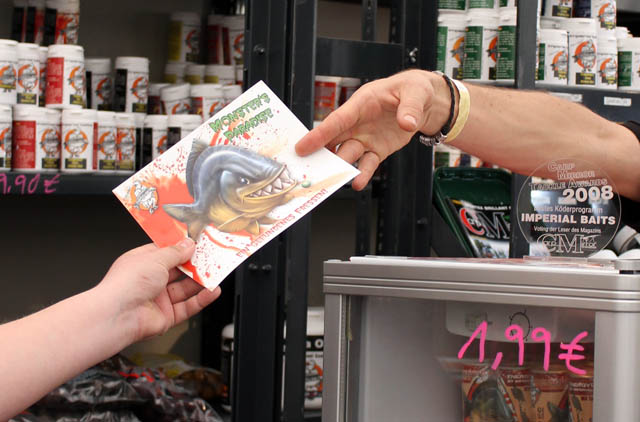 "Give me 4!"

"mal riechen?"

Boilie Protector Spray (BPS) – damit wird Boilies rollen zum Kinderspiel und die wasserlöslichen Inhaltsstoffe werden beim Kochen geschohnt!
Extra Tipp: BPS schützt Pellets!
Sprühen Sie Ihren Pellet am Haken mit BPS ein und verdoppeln so die Länge der Auflösezeit!

Nick Pyka ist begeistert von der neuen IB Multirange 12ft 2,75lb

Tamás Csörgő (Team Ungarn) mit 25,2 kg Stör auf Carptrack ELITE Strawberry Boilies

Drahota Misi (Team Ungarn) mit 26 kg Stör auf Carptrack ELITE Strawberry Boilies

und zum Abschluss ein kleines Video von Tamás Csörgő
Austria Fishing Show 2011 – Wundschuhsee
online anschauen
download