—————————————————————————————————————————————————–
Vollmondfischen – TOP oder FLOP?
von Stefan Uhrig
Fluch oder Segen? Wir wollten's wissen und zogen los!

Carptrack Fish Boilies und Worm Up Boilies, angereichert mit den 4 Additiven (Liquid, Powder, inP, inL) aus der Carptrack Give me 4 Box.
Beim Baitpimp immer zu Beginn das Powder und danach die Flüssigkeiten. Dadurch ensteht eine gleichmäßigere Verteilung.

Vom Carptrack Liquid reicht stets ein kleiner Schuss, sonst wird's richtig kleberig 😉

Meine Taktik:
Ein halbes Kilo einer stinkend, wurmig, fischigen Basis an gepimpten Carptrack Baits in 16 und 20mm großflächig (auf etwa 15-25 Quadratmeter) an meinem Spot verteilt. Inmitten der ganzen Stinker sollte mein Hakenköder, ein fruchtig süßer Carptrack Banana Boilie zum Einsatz kommen.
Die Mischung nun kurz antrocknen und ziehen lassen…

Die Ruten wurden zum Teil geworfen

Jedoch fuhren wir auch welche mit dem iBoat 160 raus.

Vorbildlich mit Schwimmweste natürlich 😉

Es wurde Abend und die Natur um uns herum erwachte!

Eine kleine Wasserschlange auf Beutejagd

Herrliche Lichtspiele vollzogen sich, bis die Sonne verschwand und der Mond weit leuchtend, in seiner vollen Pracht vor uns am Himmel stand.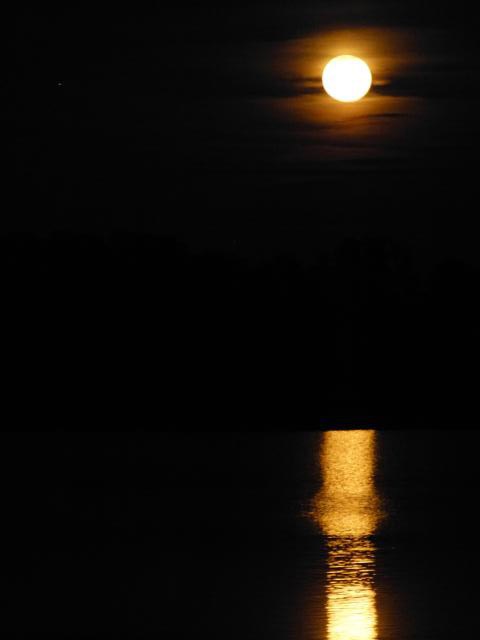 Früh am Morgen…

Der erste Fisch dieser Session hing am Haken!

Ich war überglücklich, ein echt schöner Herbstfisch mit traumhafter
golden-roter Färbung – Yihhhaaaaa!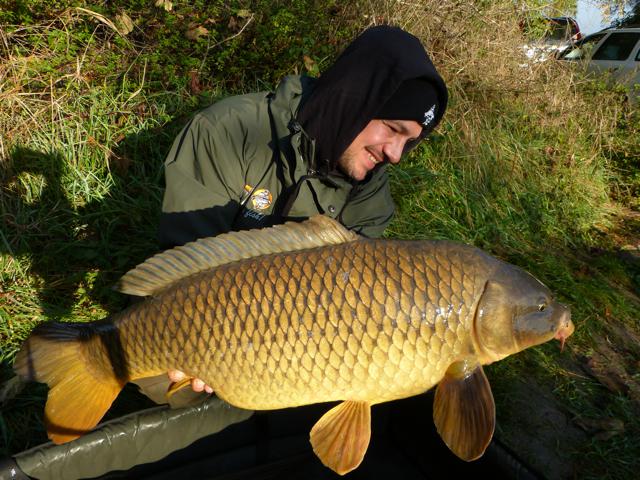 Die Carptrack Banana Boilies wurden wieder einmal mehr unter Beweis gestellt, die Taktik ging auf!

—————————————————————————————————————————————————–

Jetzt VOTEN und den Preis im Gesamtwert von
1900,00 € kassieren!
Vorergebnisse? In Kürze hier online!
KLICKE HIER und folge der Anleitung!
—————————————————————————————————————————————————–
Etwas später am Morgen, klingelte der Bissanzeiger auch bei meinem Freund Sylvain!

Starke Fluchten vorm Kescher…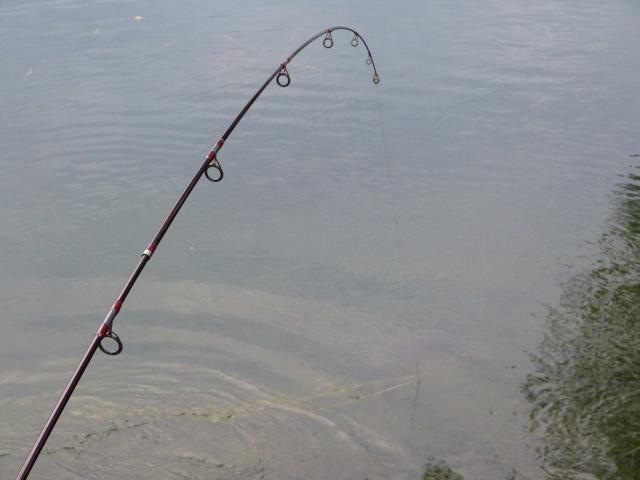 Doch diesen schönen, langen Kämpfer ließen wir nicht mehr entkommen!

Ein letztes schönes Foto zur Erinnerung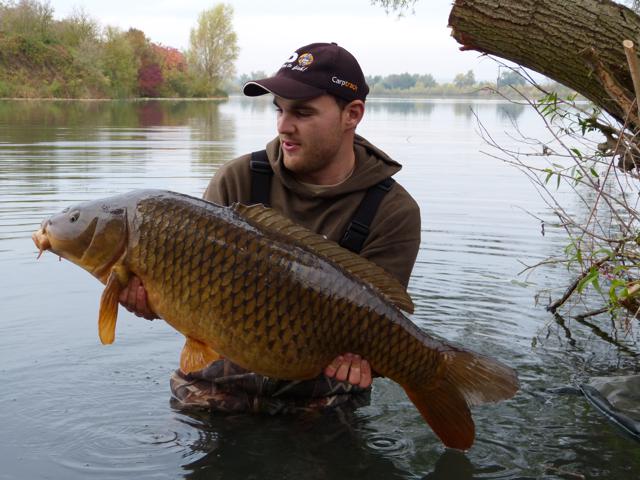 Noch etwas Hilfestellung, dann verschwand der Gute in seinem Element

Juhuuu …wir waren glücklich und zufrieden!

Das Wetter wurde von Stunde zu Stunde schlechter!

Leicht durchnässt, doch voller Freude und Gelassenheit, packten wir unsere sieben Sachen zusammen und verabschiedeten uns wieder voneinander…


bis bald …
und Euch einen schönen Saisonstart 2014! Lasst es krachen!
Stefan Uhrig
Team Imperial Fishing
—————————————————————————————————————————————————–
Imperial Baits "THE ART OF BAIT "
Flexfit Caps – jetzt in 3 Farben erhältlich!
Die angesagten IB Flexfit Caps gibt es nun in 3 unterschiedlichen Farben.
Wählen Sie zwischen Raben-schwarz, UPS-braun und feinstem Grau – für jeden Geschmack ist etwas dabei!
Die bekannten Qualitäts-Kappen zeichnen sich durch ein innovatives "Verschlusssystem" aus,
das sich durch ein flexibles Stretchband der Kopfgröße des Trägers anpasst.
Größtes Plus:
"Flexifit Caps" sind auf der Rückseite geschlossen, wodurch es keine Faltenbildung mehr gibt!
Details
– orange / silberner Logostick auf der Vorderseite; "IB – the art of Bait"
– orange / silberner Logostick auf der rechten Seite: "Carptrack"
– silberner Logostick hinten links: "THE ART OF BAIT
– JETZT NEU: Farbe wählbar (schwarz, braun, Silber)
– Preis: 19,90 € pro Stück
Für noch mehr Flexibilität:
Wählen Sie zwischen 2 Größen
S/M: Kopfumfang zirka 54 – 57 cm
L/XL: Kopfumfang zirka 58 – 61 cm
HIER geht's zum Produkt in den Onlineshop!

—————————————————————————————————————————————————–
Interview Artikel mit Max Nollert
JETZT ONLINE:
Interview Artikel von Imperial Fishing Gründer und Inhaber Max Nollert.
Der Artikel wurde 2013 im slovenischen BLINKER veröffentlicht.
Hier geht's direkt zum Artikel

—————————————————————————————————————————————————–
Von Gewässern die unsere Freundschaft genießen – ein Bericht von Stefan Istas
JETZT ONLINE:
Ein Artikel von unserem deutschen Teammitglied Stefan Istas.
Die Story wurde im Mai 2013 vom Carphunters Magazine (CHM – www.carphuntersmagazine.de) veröffentlicht.