KLICK HIER UND ERFAHRE MEHR / CLICK HERE TO READ MORE!
————————————————————————————————————————————————————
Wir wünschen allen ein erfolgreiches Wochenende mit dicken Pfingstkarpfen!
max nollert & Team
Das Pfingstwochenende steht vor der Tür. In den letzten Tagen haben wir mit allen Kräften Eure Bestellungen fertig gemacht, sodass einer erfolgreichen Angeltour nichts mehr im Wege stehen sollte.
Haut rein und zieht raus!
————————————————————————————————————————————————————
Bootsangeln am 700 Hektar See
von Julian Jurkewitz
Am vergangenen verlängerten Christihimmelfahrts-Wochenende stieß ich mit meinem Freund Alex Neu und meinen beiden Hunde Hermann und Paule in See. Max Nollert und Björn Dostal wollten nur einen Tag später nachkommen (dazu Anfang nächster Woche das iBlog Update). Wir bewaffneten uns mit den CRAWFISH black&white Boilies, denn ich hatte bereits das gesamte Frühjahr bombastisch mit diesem Köder gefangen. Das Vertrauen war also da und damit unsere erste Wahl an diesem gigantischen, über 700Hektar großen Natursee.
Schon letztes Jahr fischten wir zusammen von einem 5,3m langen GFK Boot an verschiedenen Gewässern in Frankreich. Dieses Jahr legte Alex einen oben drauf und baute sich über die Winterzeit ein 6,30m langes und 2m breites GFK Boot auf, das wir an diesem Wochenende endlich einweihen wollten.

Eine Bucht mit viel Schilf das weit ins Wasser hinein ragte, sollte unser erster Spot sein.
Click for big

Später setzten wir das Boot nochmals in eine Schildniesche um, da uns ein fieser starker Ostwind von der Seite attackierte.

Auf geht's!
Boot verankert und in Gleitfahrt die Ruten an die Spots bringen. Wir fahren aktuell noch ein älteres iBoat 320 Modell in der limitierten Camouflage Farbe.
Click for big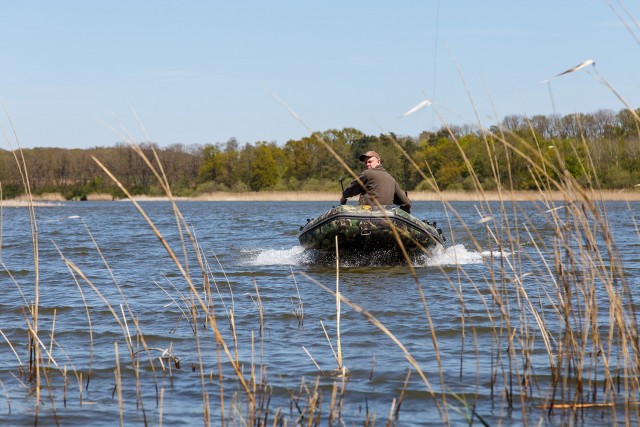 Nach getaner Arbeit darf das leibliche Wohl nicht zu kurz kommen! Alex und ich sind absolute Fleischfanatiker, den Gott hat uns nicht umsonst Reißzähne geschenkt 😉
Click for big

Am nächsten Morgen war ich bereits sehr früh auf den Beinen um den Sonnenaufgang zu genießen.
Click for big

Nur wenige Sekunden nach diesen Fotos, bekam ich tatsächlich einen Doppelrun auf zwei meiner Ruten, die ich kurz zuvor am Schilf platziert hatte.
Click for big

Beide Fische konnten wir erfolgreich landen, hier der erste Kandidat.
Die Wiegeprozedur wollten wir dem Fisch ersparen, er wird geschätzt 14-15 kg gehabt haben. Alex und ich sind keine Gewichte Jäger, wir lieben das Abenteuer. Allerdings wäre es gelogen, wenn wir sagen würden, dass ein großer Karpfen unsere Herzen nicht noch höher schlagen lassen würde – der Jägerinstinkt steckt in uns und dann wird auch die Waage rausgeholt 😉
Click for big

Der zweite war ein tick kleiner, um die 10 kg.
Beide bissen auf einen Schneemann bestehend aus 16mm CRAWFISH Sinker und 16mm CRAWFISH Pop Up.
Click for big

Endlich war sie so richtig da – die Frühjahrssonne!
Hermann und Paula genossen sie in vollen Zügen.
Click for big

In den Wäldern dieses Gewässers, sprießt bei den ersten heißen Temperaturen eine abscheussliche Raupenart, die fiese Nesseln von den Bäumen herabfallen lässt. Diese Nesseln setzen sich auf dem gesamten Tackle fest und lösen auf der Haut extremen Juckreiz aus. Hier wird vorsorglich mit dem Heli gespritzt um den Bestand der Larven zu dezimmieren. Alex kam bereits einige JAhre zuvor in Kontakt mit den Tieren und musste sein komplettes Tackle (Taschen Zelte, alles was Stoffe aufweist) mehr oder weniger entsorgen.
Click for big

Den ganzen Tag über heizten Wasserskisportlerüber den See. Am Ende jeden Tages waren wir froh, endlich wieder diese sagenhafte Ruhe an diesem Fleckchen Erde genießen zu können.
Click for big

15°C Wasser – es war kalt!
Click for big

Aber am Ende eines heißen Tages, musste ich mich unbedingt erfrischen.
Click for big

Wir erwarteten den Sonnenuntergang – Imperial Baits …and now get the big one out!
Click for big

Wir hoffen so sehr…
Click for big

…einen vor der Dunkelheit abkeschern zu können!
Click for big

"Männer die mit uns auf Karpafahrt fahren, müssen Männer mit Bärten sein!" 😎
Click for big

Die blaue Stunde hat geschlagen – die Waffen liegen bereit!
Click for big

Alex kennt nur "THINK BIG" – 200PS sollten es sein!
Dazu sei gesagt, das Boot wird nicht nur zum angeln benutzt sondern auch als Spaß/Party Boot am Meer und am Rhein.
Click for big

Rigstunde am Morgen
Click for big

Und dann kam der nächste Biss!
Ein wunderschönes Tier mit traumhaft goldenen Schuppen an der Schwanzflosse.
Click for big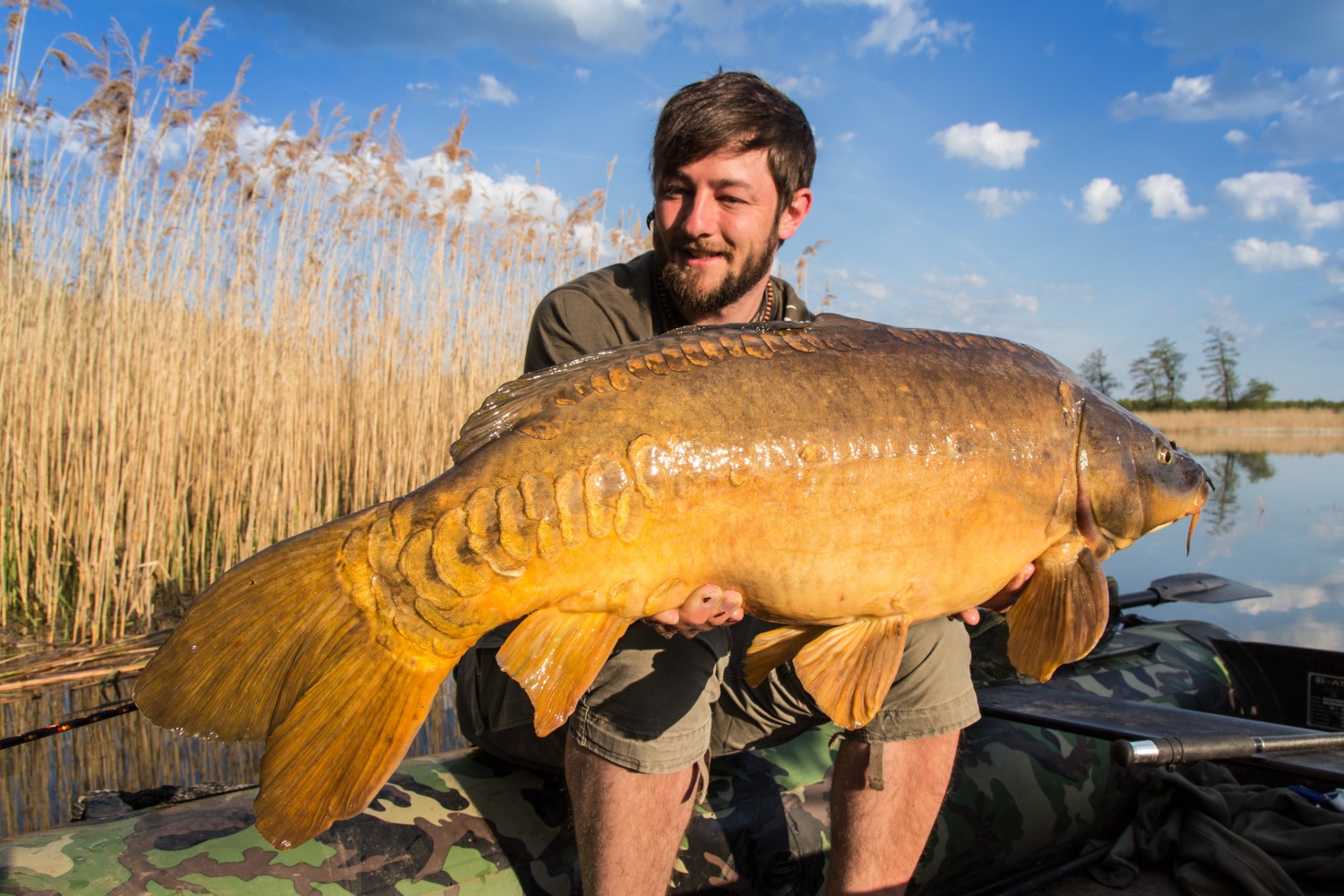 Wärend wir draußen in Action waren, gönnte sich Hermann noch eine Mütze voll Schlaf – er ist der Langschläfer!
Click for big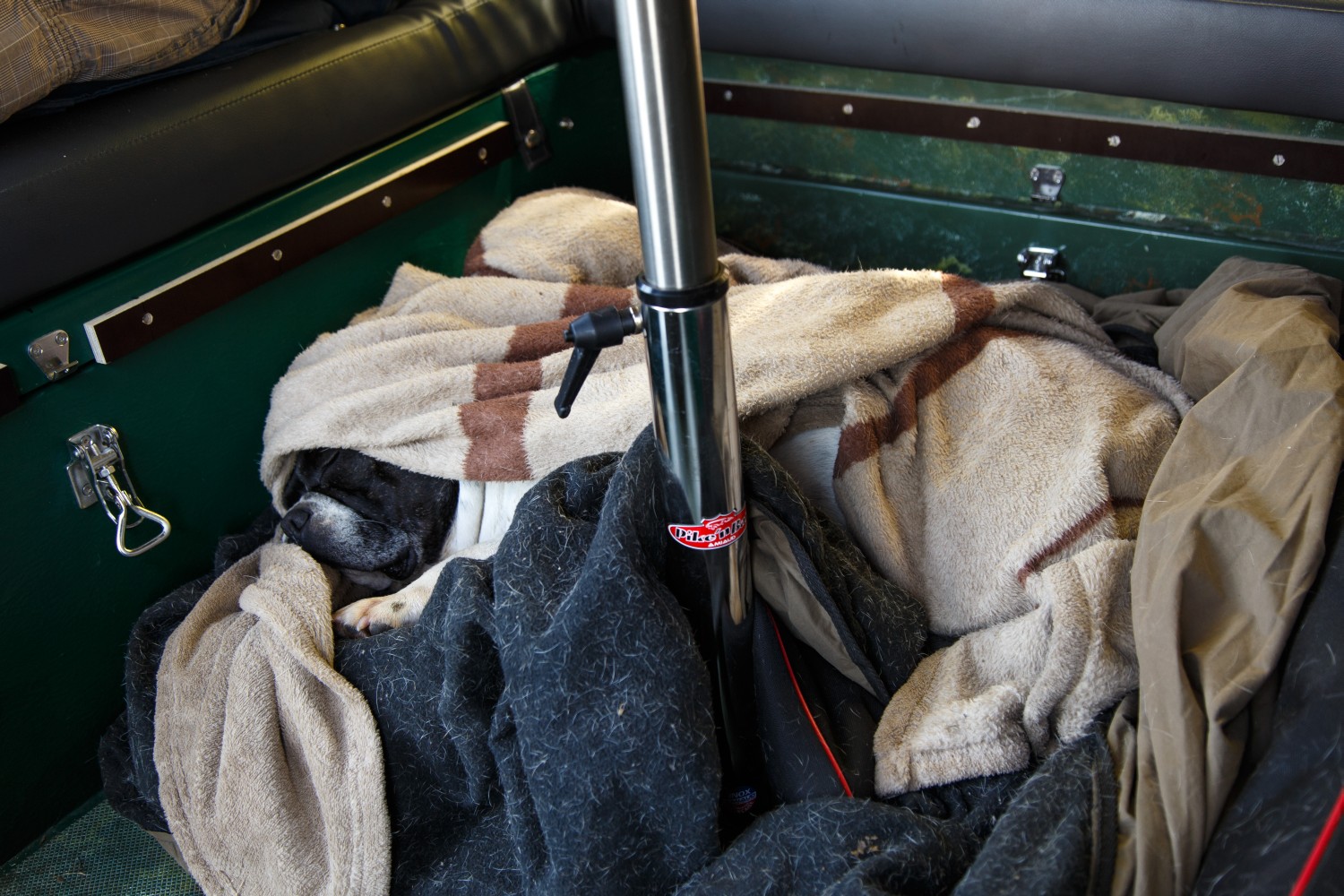 Mahlzeit!
Damit wir Abends nicht zu träge und müde werden, essen wir meistens einmal Mittags richtig deftig.
Click for big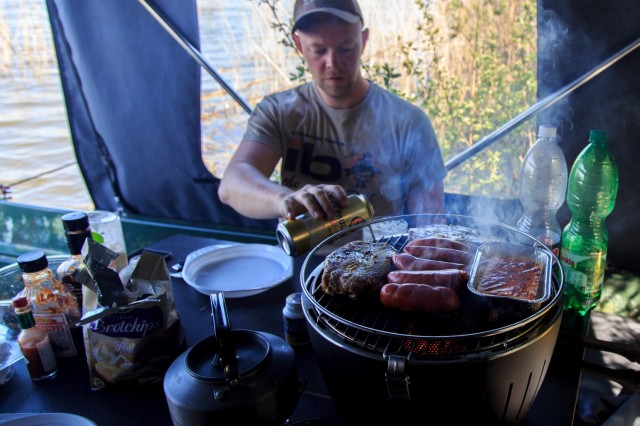 PROST!
…danach ein Mittagsschläfchen, meistens passiert in der Nachmittagshitze sowieso nichts. Also lieber Energy tanken für den Abend!
Click for big

Der Himmel bot uns ein eindrucksvolles Lichtspiel!
Click for big

Um ehrlich zu sein, sah es zeitweise ganz schön böse über unseren Köpfen aus!
Click for big

Atmosphere pur!
Click for big

Es sah aus, als würde das Schilf anfangen zu brennen…
Click for big

…doch alles blieb harmlos!
Click for big

Diese Kulisse genossen wir eine Stunde lang und sie wird uns sicher noch lange in Errinnerung bleiben. Fangen konnten wir leider nichts mehr, die Wassertemperatur schoss innerhalb 3 Tage von 13°C auf 18,2°C hoch. Das war wohl etwas zuviel des Guten und die Fische waren weniger in Fresslaune.
Click for big


Allen ein erfolgreiches Pfingstwochenende!
Julian Jurkewitz
Team Imperial Fishing Germany
————————————————————————————————————————————————————
iBoats Generation 4 – mit allen Neuerungen sofort lieferbar!
– Lieferzeit innerhalb Deutschland 1 bis maximal 2 Werktage!
– 2 Jahre Garantie auf alle iBoats!
– Kulanz auch außerhalb der Garantiezeit, wir stehen voll hinter der Qualität unserer Produkte!
– Auch bei Eigenverschulden versuchen wir immer einen best möglichen Weg für unsere Kunden zu finden!
Imperial Fishing – we love to fish!
klick hier und gelange in den Onlineshop