KLICK HIER UND ERFAHRE MEHR / CLICK HERE TO READ MORE!
————————————————————————————————————————————————————
A summer / autumn history
from László Kerekes
I would like to write some thought about what kind of experience the last very warm and front-rich summer and the mild and rainy autumn gave to me and what kind of baits worked best.
As I wrote, summer was very hot so it was very hard to fish, because sometimes the temperature was more than 40°C, permanently. In every time the temperature changed the carp start eating. Sometimes a warm front bring the mood for feed after a cold front, but in other time I was successful when it cooled down after a hot period. That is the reason why the fishing for carp so interesting and exciting. Maybe it's not good for the fisherman to sit in a camp in wet clothes for 2-3 days instead of a warm summer day, but the carp are more active when the weather is bad!
The autumn fishing was rich in rainfall. In this season we have to give up some comfortable things. Everything is muddy, the wind and rain takes the men's vitality away in the shortening days.
Autumn's sunshine…

Big tail!

Monster's Paradise gave me the most carp. I also managed to catch a lot of fishes with Monster-Liver, Fish, Elite and Elite Strawberry.
A memorable autumn catch, which I will never forget. Monster's Paradise lover!

The Liquid Powder Paste played an important role too! I used my own and the original Carptrack Liquid and Carptrack Powder too. I recommend the paste to everyone, it saved me so many times a carp! It's a very characteristic aroma and big attraction, which attracts the carp near to our hook for a long time.
My favourite combination is (it gave lot of catches, when other didn't): Monster's Paradise bait with Liquid Powder Paste, rotate in Monster's Paradise Amino Gel and pricked 10-15 times. It is possible to put into the paste Aminopellets (4mm) or seeds. It also worked well!
I preferred Aminopellets in different sizes, during I used PVA techniques. Of course, it helped me also during the shorter and longer tours.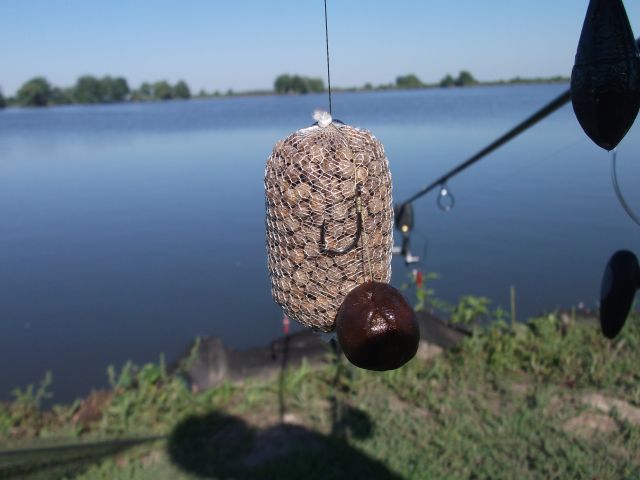 A summer memory. We can take great photos in the water and can save the carp healths.

There isn't a better awakening! He was hungry for Monster-Liver Boilies!

I caught this fish on a Carptrack Fish with
Liquid Powder Paste

The nice autumn weather and the Carptrack Elite was successful!

Beautiful autumn weather and harmony with Elite 🙂


László Kerekes
Team Imperial Fishing Hungary
————————————————————————————————————————————————————
My start to carpfishing
from Szabó István
I like to cut the boilies in two pieces!

My first Boilie carp
One time the rods were in place and I cooked a hot tea, so I was waiting for the first big boilie carp in my life. The fisherman next to me caught plenty of carp in the very cold water. I walked over to talk and I told him that I want to catch a big carp with BOILIE. The fisherman laughed and said to me "here the fish are not familiar with boilies". Exactly after he said these words to me, I got a strong bite! I took my fishing rod and I began to fight gainst my first boilie carp. After 15 minutes I netted a beautiful wild common carp.
This was my new personal record with 9,78 kg.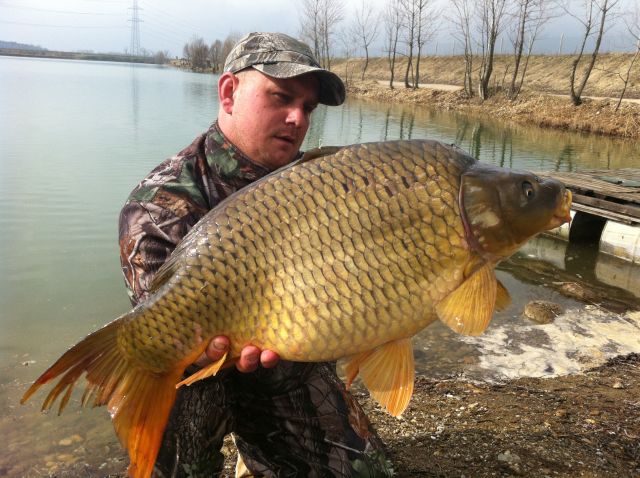 The night was better than expected because it was at two o'clock when I caught the next one. The carp weight was 12.68 kg and I felt more than happy!

Beautiful carp live below the calm water

One hook was a 25 mm Aminopellet with a little PVA bag. In the bag were a few 15 mm Aminopellets.

I like to bring out the rods with a small boat.

I talked to a few fisherman on the lake and they did not gave me good news. They told me "the fish didn't eat at the moment". Most anglers fished very far and they caught nothing. So I was thinking to fish closer. My tactic works perfect 🙂

A beautiful wild common carp!

The carp was a long breath because of the thick sludge.

I saw that it was a huge carp more than 15 kg. YES!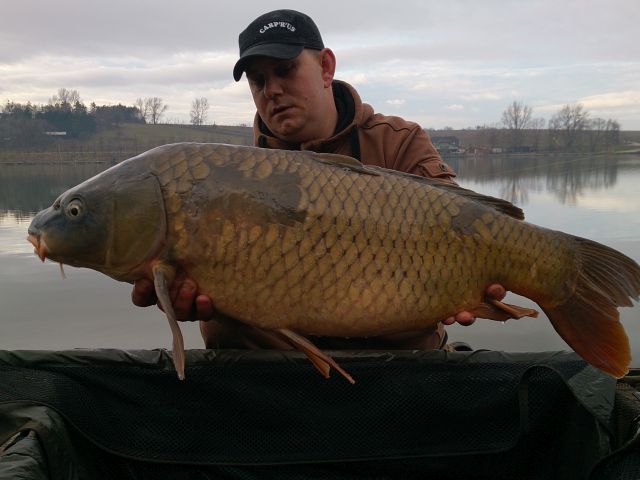 Another day, another carp!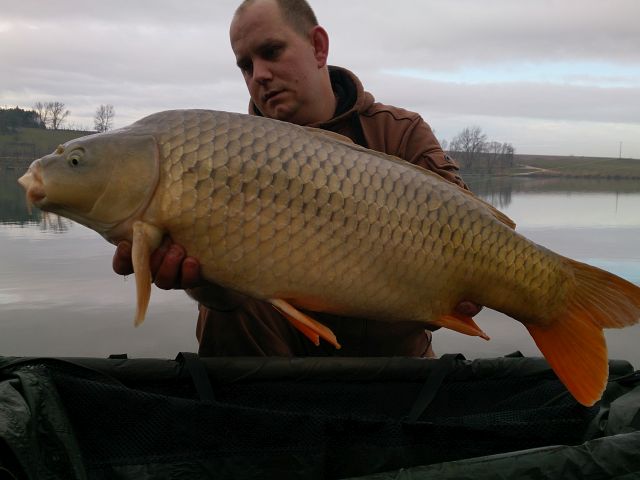 Double run!!!

I caught a lot of carp with boilies and each was more than 10 kg.

In the car on the way home I organized the next tour and now I wanted a different type of water where I can try myself and my baits, so I chose the Fehérvárcsurgó Reservoir.
A big challenge to catch carp here!

Finally I sat down in the middle of the lake. It was a very strong wind (about 50-60 kmh) which made it difficult to work.

I didn't want to catch bream, so I doesn't use pellets and small seeds. I used different boilies. In my first rod I used one 24 mm IB Elite Strawberry and the other rod I used one 24 mm IB Worm-Up boilie with 20 mm IB Birdfood Banana Pop Up. I heard that here are huge grass carp in the water so I dipped the Elite Strawberry with Uncle Bait Dip.

The night came!

And I got a huge grass carp in the net!

Believe in your bait and the success will come soon!
With Imperial Baits Carptrack boilies no problem 🙂

Every day, and to any time of the day I got a fish!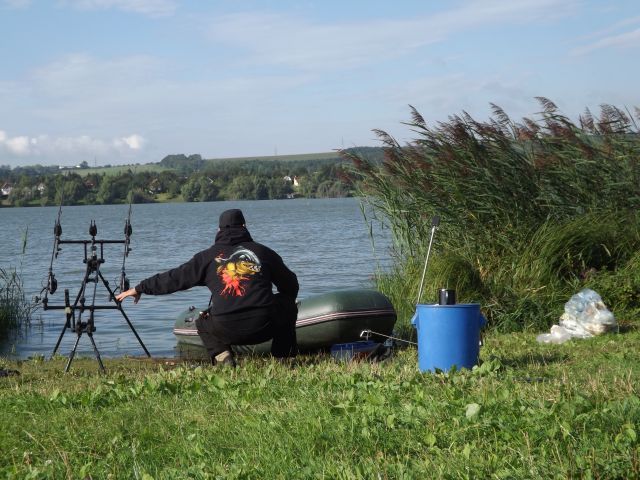 Long one!

Another big grass carp – it was the last one for this session.


TIGHT LINES @ ALL!
Szabó "Pipsi" István
Team Imperial Baits