—————————————————————————————————————————————————–
Der erste Herbstbrecher
von Heinz Windeck
Hallo Max, Julian und alle News-Leser,
nach längerer Abwesenheit möchte ich mich wieder mal zu Wort melden und einige Fische präsentieren, die ich von Juli bis Anfang Oktober überlisten konnte.
Der Sommer war extrem schwierig und die Fische hatten oft tagelang keinen Appetit. Trotzdem konnte ich den ein oder anderen Karpfen auf die Schuppen legen.
Über die Jahre habe ich die Erfahrung gemacht, dass im Frühjahr und im Herbst die Fische sehr positiv auf süße Köder reagieren, im Sommer jedoch ehr auf die brutalen Stinker.
Mein Favorit für das Frühjahr und den Herbst:
IB Carptrack Elite Strawberry Boilie)
Mein Favorit im Sommer:
IB Carptrack Fish Boilie
Womit ich IMMER mein Futter pimpe, egal ob süß oder stinkig, ist das mittlerweile für mich unentbehrliche Carptrack inL
kombiniert mit inP. Ich erwähne diese beiden Produkte gerne immer wieder, weils einfach funktioniert und die Fische wesentlich schneller auf den Spot aufmerksam werden als ohne.
Wie könnte man das Zeug noch nennen?
Etwa "Dickfischmittel" oder "Carp-Dope"? Ich finde "Karpfenmagnet" trifft genau den Punkt 🙂
Er schreit nach mehr iBaits!

Meine Saison zog sich also bis Oktober so dahin. Eine geplante Frankreichtour mit Stefan Istas oder ein schon längst überfälliger Italientrip mit Max und Julian mussten leider gestrichen werden, da unverhofft private und geschäftliche Dinge in den Vordergrund rückten. Aber ok, aufgeschoben ist nicht aufgehoben! Jungs wir werden das 2014 auf jeden Fall nachholen!
Mit den nun zurückgehenden Temperaturen werde ich immer aktiver und freue mich riesig auf den bevorstehenden Herbst. Letzte Woche hatte ich bereits einen sehr spannender Drill, der mir in Errinnerung bleiben wird.
So langsam kommt Wind auf! Er aktiviert die Fische…

Der Drill
Morgens um 4:30 Uhr bekam ich einen Fallbiß und einige Piepser aus der Funkbox. Ich stieg in mein iBoat 160 und erlebte einen brutalen Drill der besonderen Art. Der Fisch klebte am Boden fest und zog mich kräftig hin und her. Mehr Druck konnte ich nicht machen, da die Rutenspitze schon tief ins Wasser ragte. Das Ganze ging bestimmt 30 Minuten und auf 2 Meter Schnurgewinn, zog der Fisch wieder 5 Meter von der Rolle. Zwischendurch sagte ich mir: "das ist niemals ein Karpfen!" und ich dachte schon: "heute brichst du deinen Wels PB Heinz"…
Irgendwann zeigte sich der Fisch und ich war total baff und erstaunt. Es war wirklich ein Karpfen der so hart kämpfte – HAMMER! Die Waage zeigte anschließend 21 Kilo, meine Herbstsaison war eröffnet!
Gefangen habe ich den 21 kg Brecher mit meinen altbewährten IB Carptrack Elite Strawberry Boilies (Karpfenkonfekt:-)) und natürlich gepimpt mit Carptrack inL und inP

Der Kämpfer!

Ein Küsschen und dann ab mit dir

Ich wünsche uns allen einen goldenen Herbst und das wir uns gesund auf den anstehenden Messen treffen! Ich freu mich drauf!


Heinz Windeck
Team Imperial Fishing
—————————————————————————————————————————————————–
Zum Ziel mit Carptrack Liquid / Powder Paste
von Stefan Uhrig
Liebe iBlog Leser,
wie versprochen folgt hier ein weiterer Teil meiner Erlebnisse auf der Reise zu meinem Ziel.
Noch immer zieht es mich zu dieser einen Bank am Kiessee und wie besessen jage ich dort meinen Träumen hinterher. In zwei Kurzsessions verbuchte ich 7 Runs und fing 6 Fische!
Ein unheimlich kampfstarker Schuppmann, der mir einen eisenharten, 25 minütigen Drill bescherte!
Ein langezogens Kraftpaket!

My Baby!

Hier steckt die Power hinter!

Zur Abwechslung mal ein Kleiner von 14 Pfund 😉

Das Auge zum Detail

Und ab mit dir du Spritziger!

Schneller als der Blitz verschwand er in den Weiten des Sees…

Er konnte der Carptrack Liquid / Powder Paste nicht widerstehen und saugte sie ein! BAM!

…genau wie dieser Racker hier!

Der Zielfisch – Yesssssssssssssssss!!!
Sein Biss kam mitten in der Nacht im strömenden Regen, was mich sehr verwunderte, hatte ich doch zuvor nahezu alle Fische tagsüber gefangen. Mein erstes Ziel war bezwungen und ein Traum ging in Erfüllung!
Wunderschön! Jede Seite, jede Schuppe, einzigartig! Genau das macht Karpfenangeln aus!

Einfach ein faszinierendes Tier!

Good bye mein Bester…

Zum Abschluß noch ein Silberrücken, genial!

Und immer wieder Liquid / Powder Paste!!!

Und jetzt noch einige Details zu meinem Tackle
Carp'R'Us Fluorocarbon Stiff Link's 16,5cm 30lbs in Verbindung mit einem 20mm V-Pop und einer Schicht Liquid / Powder Paste, etwa 4-5cm aufgepoppt! Als Haken diente mir der Carp'R'Us Longshank Nailer Größe 6 und der Carp'R'Us Continental Snag Hook Größe 4 , jeweils mit einem Carp'R'Us Mouthsnagger Shorty

Eine dicke Schicht Carptrack Paste um den Schneemann geknetet – mein Bodenköder!
Dünn um den V-Pop Up geknetet damit er schön schwebt!

Schön zu sehen, oder auch nicht?!
Der Stiff-Link sowie der Carp'R'Us Mouthsnagger Shorty clear sind nahezu unsichtbar!

Mein erstes Ziel war also, dank der CARPTRACK PASTE, erreicht und ein traumhaft gezeichneter Spiegler von 25 Pfund landete im Fotoalbum.
Nun ist nur noch eines meiner Ziele an diesem Gewässer offen, ein Ü30kg Schuppi soll hier seine Bahnen ziehen. Er wurde letztes Jahr gefangen und ich bin auf der Jagd nach diesem Teil! Wann, wie, wo und ob ich ihn überhaupt bezwingen kann werdet ihr noch erfahren!
Schaltet einfach ein, wenn es wieder heißt – NEUES iBLOG UPDATE ONLINE!!!!!
bis dahin, ein dickes Petri und schöne Stunden am Wasser
I love to fish


Stefan Uhrig
Team Imperial Fishing
PS: Hier noch ein kleines VIDEO SPECIAL von mir 🙂
Viel Spaß!
—————————————————————————————————————————————————–
Personal Best für Matthias Hübner
Am 21.10.2013 um 07:30 Uhr ging für Matthias Hübner ein langer Traum in Erfüllung.
Am Schladitzer See in Leipzig fing Matthias auf IB Carptrack Monster's Paradise Boilies einen 20,75 kg schweren Karpfen mit einer Länge von 93 cm!
Wir gratulieren zu diesem Traumfisch!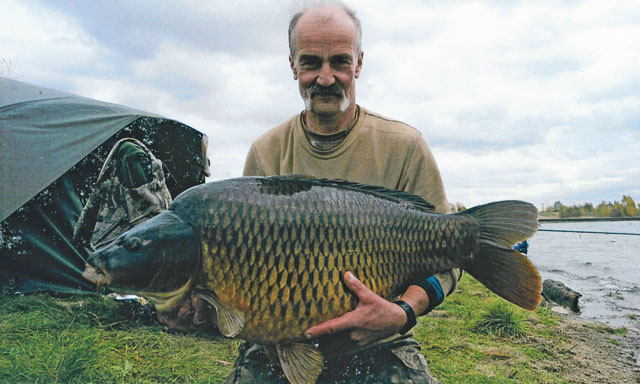 —————————————————————————————————————————————————–
36,8 kg BIG FISH TRAUM!
von Gyurecso Tamas
Der launische Rainbowlake (Lac du Curton) beherbergt eine große Anzahl an echten Riesen. Doch jeder der einmal in den Genuss gekommen ist diesen See zu beangeln, weiß wie schwer es ist einen solchen Giganten zu fangen.
Nach einigen Trips gelang es Tamas Gyurecso einen der TOP Fische dieses Gewässers zu überlisten…
36,8 Kilo bringt das Schuppenkarpfenmonster auf die Waage!

Tamas vertraute bei all seinen Trips auf die Produkte aus der IB Carptrack Range!

Er konnte schon viele Riesen aus diesem Gewässer bergen, doch dieser sprengt den Rahmen!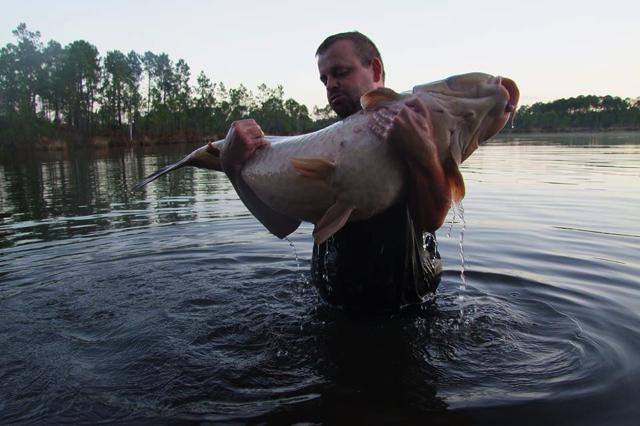 Wir gratulieren zu diesem Traumkarpfen! Weiter so!


Gyurecso Tamas
Team Imperial Fishing Ungarn
—————————————————————————————————————————————————–
The last month
from Tomas Blazek – www.imperialbaits.cz
Hi Max and Julian, Hello fans of Imperial Baits!
Here are our last catches from Czech Republic which we caught last month.
In CZ the catch of carp over 20 kg is very difficult and they are very rare like saffron. It's not like in other countrys of Europe, where you find a lot of big fish.
Mostly we go out for only one night and we try to catch a beautiful fish. This gravel pit is under high fishing pressure and very busy all over the year. There are many large fish and they very fast up to 20 kg +.
The carp here love the Carptrack Elite Boilies, they are irresistible for them. A lot of fishermen combines Uncle Bait "The Boilie" and Elite. And you can see that it works very great… 🙂
Carptrack Elite Lover!

Carptrack Monster's Paradise Boilies! It's my favourite Bait!!!

Sometimes it's good to fish a little bit different to catch them!

A very hard fighter

Big Head

There are some mirror carp too in the lake! 🙂

Autumn is coming fast! Now you have to wear a good hat like this one:
Imperial Baits Fleece Hat

YEAH – I cannot count how often we caught him! … to be continued


Tomas Blazek
Team Imperial Fishing CZ
www.imperialbaits.cz