—————————————————————————————————————————————————–
Angeln mit Freunden – geteilte Freud' ist die beste Freud'!
von Stefan Uhrig
Hallo liebe iBlog Leser,
gute Kontakte soll man pflegen und so kam es, dass mich ein guter Feund aus Frankreich, den ich in diesem Frühjahr dort kennen lernte, für einen Trip Kurztrip besuchen kam. Wir beangelten einen See an einer mir bekannten Stelle, die ich 2 mal mit je 2-3 Kg Carptrack Boilies und Carptrack Amino Pellets großflächig präparierte.
Gemeinsam die letzen warmen Sonnenstrahlen genießen, die Natur beobachten und auf dicke Herbstfische hoffen – genau darauf hatten wir Bock!
Diese Jahreszeit hat es warhaft in sich und wie schön ist es doch unsere wunderbare Passion!

Wir beköderten die Ruten und warfen diese nach ca. 10 minütigem Ausloten auf ihre Plätze. Die Spots lagen gute 70 m auseinander, in Tiefen zwischen 1,50m und 4m.

Seit meiner letzen Session, die an diesem Platz vor ungefähr 4 Monaten war und der See zu dieser Zeit Hochwasser führte, war nun der Wasserstand wieder um einen knappen Meter gefallen.
Die Stellen die ich damals befischte und die jetzt teilweise nur noch 1m tief und stark verkrautet waren, erschwerten etwas unser Vorhaben.

Wir wählten eine braun-rötliche Komposition Carptrack Stinker aus:
Worm Up Boilies, Monster-Liver Boilies und Fish Boilies
Mit dieser Mischung fütterte ich bereits vor. Bei unserer Angelei setzten wir auf Schneemänner mit Half'n Half Poppis in 20mm und zusätzlich ordentlich eingegeelt, um sie richtig dick hervorzuheben!

Ready to catch!

Hungrig machten wir uns ans Abendessen!

Wir tanzten SALSA vor Appetit!

Es gab was typisch deutsches und wir hatten viel Spaß 🙂

Am nächsten Morgen:
Sylvain im Drill! Er ist begeistert von der Aktion seiner Imperial Legend 12ft 3lbs die, wie hier schön zu sehen, erstklassig arbeitet und sanft die wilden Fluchten abfedert.

Der Bursche gab mächtig Gas!

Doch Sylvain blieb der Sieger…

Ihm stand die Begeisterung ins Gesicht geschrieben, denn ein wunderschön beschuppter Spiegler über 30 Pfund, die in diesem Gewässer recht selten vorkommen, hatte den Besuch auf unserer Matte gebucht 🙂

Er verabschiedete sich mit einem kräftigen Schlag seiner Schwanzflosse und mein Kumpel nahm unweigerlich ein Bad!

Ein paar Stündchen später und einem eher unscheinbaren Drill, war der Seekönig bezwungen!

Was für ein Brett! WAHNSINN!

Geballte 28 kg saugten einen Snowman 20mm der Sorte Worm Up kombiniert mit einem Worm Up Half´n Half ein und wir waren einfach überwältigt!
Es war für uns beide ein unvergessliches Wochenende, an das wir uns gerne zurück erinnern!

Euch allen dicke Herbstfische!


Stefan Uhrig
Team Imperial Fishing
—————————————————————————————————————————————————–
Big Picture Story – Part 1
vom Team Imperial Baits CZ – www.imperialbaits.cz
Vater und Sohn, beide mit großer Freude dabei!

Ein dicker Herbst-Starter auf dem Arm, jetzt geht es erst richtig los!

Catch & Release – die vorsichtige Behandlung der Fische steht im Vordergrund.
Tragen Sie Carp'R'Us – Carp Doctor Antiseptic auf kleine Maul- oder Körperverletzungen bei Karpfen oder auch anderen Fischarten auf und beschleunigen Sie damit den Heilungsprozess der Wunden!

"Bye Bye, irgendwann halte ich dich auch mal auf dem Arm!"

YES – so verlassen Sieger den Platz!

Und auch hier hat es geklappt! IB for the WIN! 🙂

Dicker Schuppenkarpfen am Tag…

…und in der Nacht klappts auch!

YEAH – BIG ONE on IB Carptrack Boilies!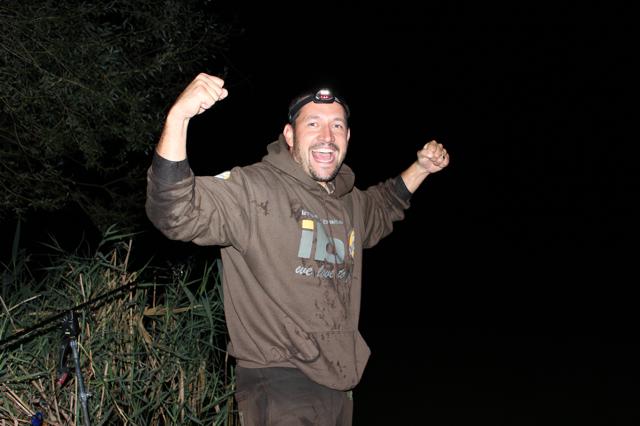 Ein besonderer Fisch mit Merkmalen am Kopf, die wir so noch nie gesehen haben.

Schön viel Wasser in der Abhakmatte – WICHTIG um die sensible Schleimhaut der Karpfen zu schonen. Befeuchten Sie immer Ihre Hände, bevor sie mit dem Fisch in Kontakt gehen.

Hoch mit dir mein Dickerchen!

Big Fish – we love it!

"Auf das Eise hier, hadda bische!" (Lampe ahoi)
2 x 24 mm IB Carptrack Elite Boilie am Haar

Thomas Blazek, bekanntester Angler aus Tschechien und Imperial Baits Exklusiv Distributor, fängt ebenfalls seinen Herbsteinstand. Wenn er in diesem Moment gewusst hätte was am großen Lac du Der noch auf Ihn zukommen sollte…
Bald erfahrt Ihr mehr!

Eine Laune der Natur

In der warmen Morgensonne gedrillt und abgelichtet – das ist Karpfengold!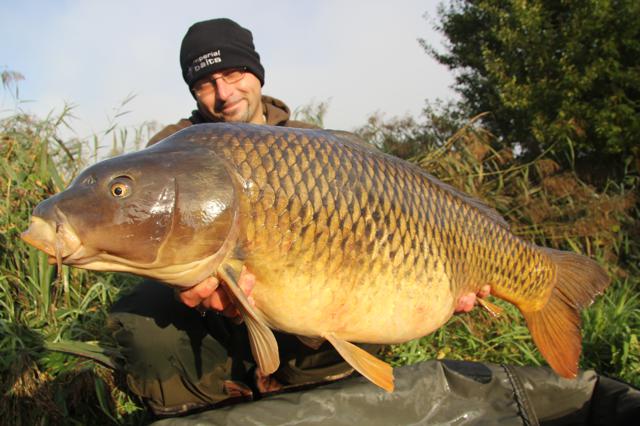 Der Bait Klassiker:
IB Carptrack Fish Boilies!
Und das sieht nach einem 30er Bait-Pimp aus:
30 ml Carptrack Liquid, 30 g Powder, 30 g inP und 30 ml inL!
Das alles zusammen gibt es in der GIVE ME 4 BOX für 29,90 € und reicht für bis zu 30 kg Futter!
Darauf stehen die DICKEN DINGER!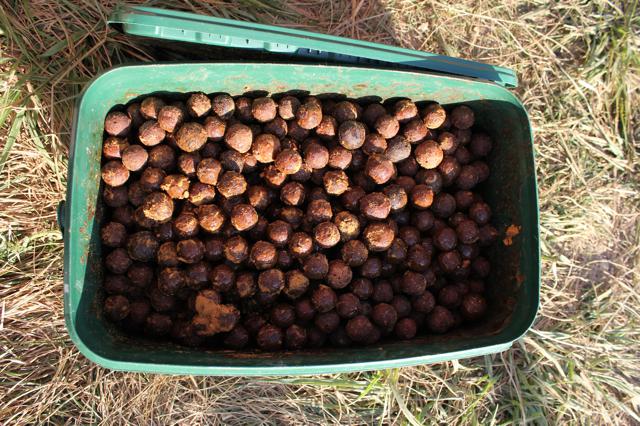 Auch mit der Freundin am Wasser lässt es sich hin und wieder ganz gut aushalten 🙂
Besonders schön mit der 2. großen Liebe auf dem Arm!

Good bye my darling!

Und ein echter Silberrücken folgt kurz nach dem ersten Streich…

Und noch einer in der Morgensonne, die Dicken haben Hunger!
Säen wir IB Carptrack Boilies und ernten Herbstgold!

Zum Abschluss ein langer, starker Schuppenkarpfen in den frühen Abendstunden, ja jetzt wird's schon sehr schnell dunkel…


Team Imperial Baits CZ – www.imperialbaits.cz
—————————————————————————————————————————————————–
Staple or Grapas Carp
from David Lopez Ramiro
"Staple" or "Grapas", as they say here in Spain where I live, is the name for carp with large scales. I caught one of them 🙂
A very special fish for me and with him my autumn has begun.
I was fishing in a small urban lake in the heart of Madrid and the first rain has arrived.
The small lakes in Madrid are full of fishermen, baiting them a lot with plenty of boilies and tigernuts. The fish do not eat confident, they have learned. To catch a "Grapas", it is enough with a small bed of crushed seeds and a small 10 mm Pop Up in 4m depths. It was an area with small weed beds and I GOT IT! YES YES YES!!!

David Lopez Ramiro from Spain
—————————————————————————————————————————————————–
Zu guter Letzt:
Der betende Angler
Lieber Gott erlaube mir,
einen Fisch zu fangen der so groß ist,
dass sogar ich,
wenn ich später über ihn erzähle,
nicht lügen muss!