KLICK HIER UND ERFAHRE MEHR / CLICK HERE TO READ MORE!
————————————————————————————————————————————————————
Flussangeln im Frühjahr
von Sylvain Halus & Sebastien Isler
Sebastien und ich entschieden uns kurzfristig für zwei Nächte am Fluss zu angeln. Zuerst wollten wir es an einem kleinen Kanalseitenarm versuchen.
Wir verwendeten die Osmotic Oriental Spice Boilies in 16, 20 und 24mm. Unsere Schneemann Montage, jeweils bestehend aus einem Sinker gepaart mit einem weißen V-Pop oder einem Flying Osmotic Oriental Spice Pop Up, flogen nacheinander auf die Plätze.
Aufgrund vieler Hindernisse, sicherten wir die Ruten mit Expandern und drehten die Bremsen relativ stark zu.

Der erste Fisch hing schnell am Haken 🙂 klein aber fein!

Schnell die Rute wieder an ihren Spot – Baum gleich Traum!

Dious kam zu Besuch vorbei – da war ein Teampicture fällig!

Kurze Zeit später hing schon der Nächste am Band.

Starker Drill…

…starker Fisch!

HAB DICH!!!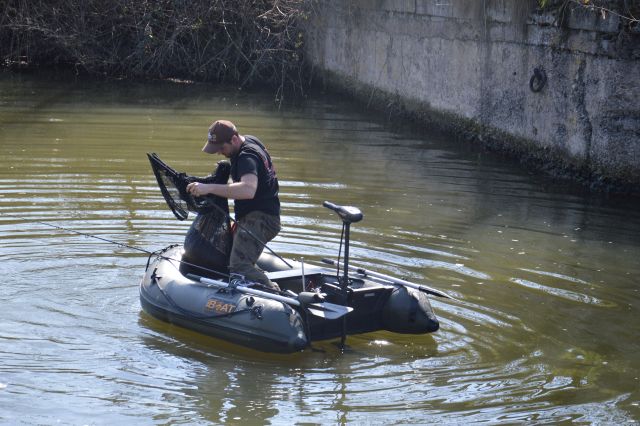 Schuppenkarpfen-Kampfsau!

Sebastian Isler weiß was hier fängt – und das schon seit Jahren 🙂

Die zweite Nacht verbrachten wir an einem Altarm der Mosel. Dieses Mal kamen IB Captrack Banana Cold Water und IB Carptrack Fish Boilies zum Einsatz!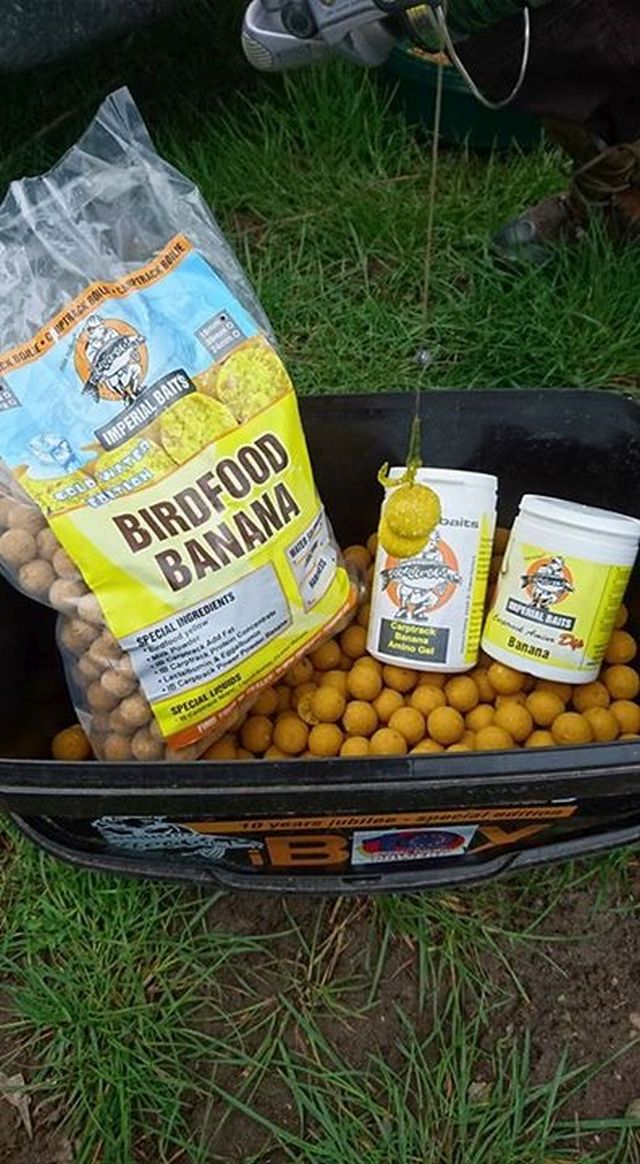 Wer suchet, der findet!

Der nächste starke Flusskämpfer!

Nicht nur dicke Lippe…

…auch dicker Bauch! 🙂

Good bye mein kugeliger Freund!

Unsere Montagen bestanden aus Carp'R'Us Strip-X und ATS Continental Snag Hooks. Die einfachsten Rigs funktionieren super!

Regenwetter = Fangwetter!

Fischsuche mit Hilfe des Echolotes.

The yellow one!

Die BOMBE kam zum Schluss 🙂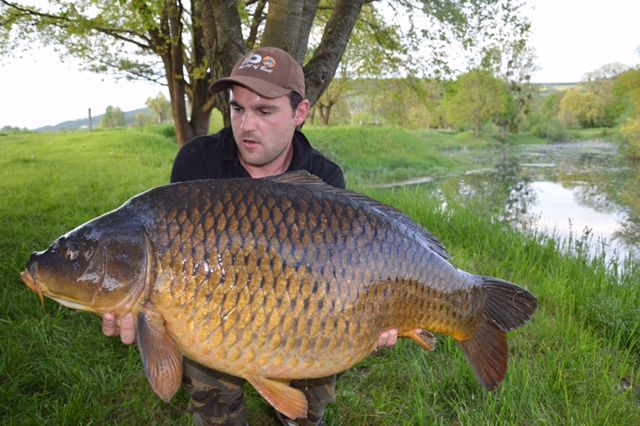 Bis zum nächsten Mal und allen dicke Fische!
Sylvain Halus und Sebastien Isler
————————————————————————————————————————————————————
Das große iBoat GEWINNSPIEL zur Messezeit
Die Bilder des glücklichen Gewinners Jens Lemberg:
klicken zum vergrößern

Wir wünschen Dir und Deiner Familie allzeit gute Fahrt und sehr viel Spaß und Freude mit deinem
iBoats 320 Realtree!