Sehen Sie im iBLOGBUSTER eine Reihe erstklassige Fänge!
Uncle Bait "The Boilie" entpuppt sich mehr und mehr zum echten Frühjahrs-KNALLER!
Die neue Maßeinheit: Was ist eigentlich ein 10er, 20er oder 30er Bait Pimp??? Mehr im Update!
Claudia Darga
Carp-Girl Claudia Darga nahm auch dieses Jahr am "Carp-Girl 2012 – The Voting!" teil und gewann damit 5 kg Uncle Bait "The Boilie". Gleich bei der ersten Session mit userer unbeschreiblichen, pinken Boiliekreation, ging Claudia dieser schöne Kaltwasser Fisch ins Netz.
Team Imperial Fishing gratuliert!


Claudia Darga
Der Start mit Uncle Bait "The Boilie" – 2 x BIG ONES!
by Peter Jorg
Hallo Max and Julian,
frisch in den Frühling hinein, gleich eine gewichtige Überraschung für mich! Und das beim ersten Einsatz der brand neuen IB Köder: Uncle Bait "The Boilie"! Ich war sehr verwundert, wie schnell dieser pinke, süße und cremige Boilie im Wasser funktioniert und vor allem durchgehend!
Mein Uncle Bait Fazit bis jetzt: TOPPER als TOP!!!!

Hier ein Picture meiner Erfolgsmontage mit Uncle Bait "The Boilie"
in Kombination mit halben pink V-Poppi – it works!

Miss big Biggi!

Die Freude war riesig ;-)!

Jaaa, Chica das ist Erdbeersahne gedippt in Elite Strawberry, nichts für dich oder etwa doch?
Mehr dazu in meinem Video!

Dem nächsten "Dicken" schmeckte es jedenfalls auch! 🙂

First Aid – ein muss für jeden vernünftigen Karpfenangler!

Der nächste hängt…. an der Waage! 🙂

So sehen Uncle Bait "Fressmaschinen" aus!
Viel Erfolg mit den neuen Uncle Bait Kugeln – wünscht Euch Peter Jorg!


Peter Jorg
—————————————————————————————————————————————————–
OUT NOW!
5kg Uncle Bait "The Boilie" + FREE Uncle Bait "The Amino Gel" Included!

—————————————————————————————————————————————————–
Italienische BIG ONES
In einer turbolenten Session am "Viveron lake" in Italien – dort krachte es richtig!
Neben 30 Fischen bis 17 kg, gingen den zwei Italienern auch 1 Fisch mit 20,5 kg sowie eine richtige Schuppenkarpfenbombe mit 25 kg in die Maschen. Imperial Baits Carptrack Monster Boilie – jetzt zum Ausverkauf Sonderpreis!, Amino Pellets und beide Köder mit reichlich Carptrack Liquid und Powder gepimpt, brachten ein außergewöhnliches Ergebnis an diesem Gewässer.
"The Fisherman sayed: Imperial Baits products – Number One!!!"
Die beiden größten Fische mit 25 und 20,5 kg auf Carptrack Monster Boilie!

Schuppenkarpfenbombe mit 25 kg – 30er "Bait Pimp" mit Carptrack Liquid & Powder


Italienische BIG ONES
—————————————————————————————————————————————————–
Die neue Maßeinheit: Was ist ein 10er, 20er oder 30er "Bait Pimp"?
Beispielsweise ein 30er "Bait Pimp" bezeichnet ein Mischverhältnis von z.B. Carptrack Powder 30 g und Liquid 30 ml bei der Köderbenetzung von außen. Es hat sich ergeben, dass bei der äußeren Benetzung mit einem flüssigen und einem mehligen Produkt, die Gramm und Milliliterzahlen gleichbleiben sollten um einen optimalen "Bait Pimp" zu erreichen. Durch dieses Mischverhätnis erhalten Sie die perfekte und bekannte Carptrack Kruste, ohne das die Köder klebrig werden!
(10er Bait Pimp = 10 g / 10 ml; 20er Bait Pimp = 20 g / 20 ml pro kg)
Hier geht's zur "Give me 4" Pimp my Bait Box!
klicken zum vergrößern / click to entlarge

klicken zum vergrößern / click to entlarge

—————————————————————————————————————————————————–
Mario Hörholdt
Hallo Max,
Deine Temptation MK3 Ruten sind absolut genial!
Es macht jede menge Spaß mit ihnen zu angeln und vor allem zu fangen 🙂 Habe jetzt mittlerweile 4 Stück und empfehle Sie jedem gerne weiter, denn diese Rute hat es absolut verdient!
Hier eine Hand voll Fotos…
Der perfekte 4er! max nollert Temptation MK3!

Bis bald!


Mario Hörholdt
Steuer Florian
Hallo zusammen,
diese Fische wurden alle samt mit Imperial Baits Boilies gefangen.
Meine bevorzugten Sorten: Carptrack Elite Strawberry und Carptrack Fish!
Viele Grüße an alle IB Fans!
Florian
Mein Hausgewässer!

Graskarpfen lieben die süßen Elite Strawberry Boilies!


Steuer Florian
—————————————————————————————————————————————————–
THE IB GIRLS!

IB Kapuzenpulli & T-Shirt – JETZT KAUFEN
—————————————————————————————————————————————————–
Crazy Carp – www.crazycarp.pl
Nachfolgend 2 Karpfen unseres polnischen Exklusiv Vertriebspartners Krzysztof Skiba "Crazy Carp"
20,5 kg auf Carptrack Monster's Paradise Boilies

Krzysztof Skiba mit 19 kg auf Carptrack Elite Strawberry Boilies


Crazy Carp – www.crazycarp.pl
András Lőrinc
András Herbstrückblick aus dem Jahre 2012…
Ruhig und seicht beginnt der Tag…

…am Nachmittag als alles Stand, wehte eine starke Brise und machte die Karpfen munter!

Wie so oft liegen die besten Spots inmitten der versunkenen Bäume.
Wer zu ängstlich angelt, wird leer ausgehen!

Carptrack GLM-fullfat, Liquid und Powder bilden die Basis dieses "Bait Pimps".
Anschließend werden die Boilies mit Carptrack Explosiv Stickmix ummantelt!

Carp love it!

Ungarischer Common Carp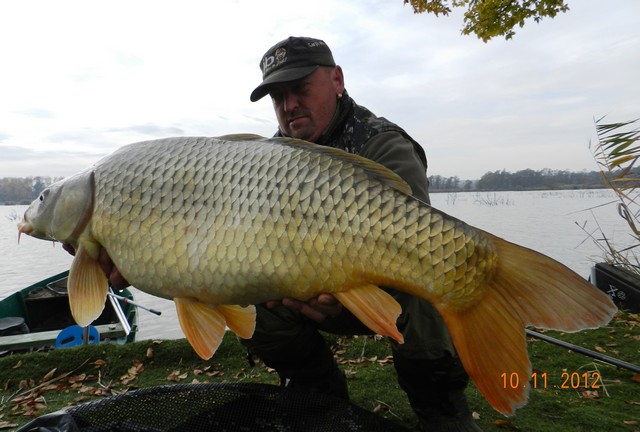 In diesem Wasser gibt es fast ausschließlich Schuppenkarpfen.

Der Unterwasserdschungel

Weitere Schuppenkarpfen – der "Bait Pimp" gefällt den Jungs…

Carptrack Worm Up Boilies an Carp'R'Us rigs – weil's fängt 😉


Team Imperial Fishing Ungarn
András Lőrinc