Die erste Jahreshälfte ist so gut wie rum und wir denken, auch wenn das Jahr sehr zögerlich begann, so sorgte gerade das langanhaltende und ehr mäßige Wetter für konstante Fänge.
Die Laichzeit bescherte uns hier und dort eine kurze Auszeit, dann ging es jedoch fischreich weiter…
Nun befinden wir uns im Sommer (zumindest vom Datum her). Wir möchten Euch in diesem Update auf unsere aktuellen Aktionen und Angebote sowie auf unseren Betriebsurlaub aufmerksam machen.
Wir wünschen sonnige und erholsame Tage am Wasser, genießt die Zeit und Eure Urlaubstrips!
max nollert & Team
—————————————————————————————————————————————————-
iBoat 260 & 320 – The Special Offer – Sparen Sie bis zu 200 €!
iBoat 260 = 925,00 € anstatt 1099,00 € – Sie sparen 174,00 € – BUY NOW
iBoat 320 = 1050,00 € anstatt 1250,00 € – Sie sparen 200,00 € – BUY NOW
—————————————————————————————————————————————————-
ACHTUNG: Betriebsurlaub vom 08.07.2013 – 12.07.2013!
—————————————————————————————————————————————————–
Frühjahrsaction am Altwasser
von Stefan Uhrig
Eines meiner Hausgewässer welches ich für dieses Jahr noch nicht beangelt hatte und das durch meine Angelei in Frankreich etwas in Vergessenheit geriet, lockte mich für eine kleine Session von 2 Tagen… Vorgefüttert wurde nicht!
Mein Plan bestand darin die Fische mit relativ wenig Futter jedoch hoch attraktiv, an den richtigen Stellen und vorallem zur richtigen Zeit, abzufangen.
Ich mußte mich also auf jede kleine Aktion konzentrieren, die ich auf meine Ruten in den nächsten Stunden bekam, dementsprechend abschätzen und reagieren, gegebenenfalls nachfüttern, umlegen oder ganz aus dem Verkehr ziehen. Das ich dieses Gewässer mit einem Boot beangeln darf und hier mit 3 Ruten fischen kann, gab mir umso mehr Spielraum meine Taktik durchzuziehen.
Allerdings machte mir das Hochwasser Sorgen! Ich wußte, dass die Fische in solchen Situationen gar nicht oder zumindest nicht viel fressen würden.
Egal, ein Versuch war es wert!

Das Boot stand bereit, ich lief noch einen bestimmten Teil des Ufers ab um vielleicht doch Fische ausfindig zu machen.

Meine "max nollert Temptation´s MkIII lagen bereit…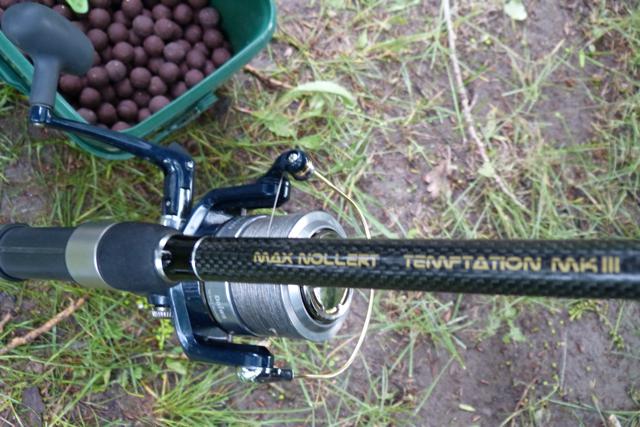 Die Wahl viel auf Carptrack Elite, Fish & Uncle Bait "The Boilie" mit und ohne Poppi…

Die PVA Strümpfe gefüllt mit gecrushten Uncle Bait Boilies kamen bei jedem Auslegen mit auf's Vorfach. So entstand rund um meinen Hakenköder ein kleiner verführerrisch rosa farbener und nach Erdbeerjoghurt riechend Teppich.

Meine Rigs , mit dem Carp'R'Us Cranked Hook und dem Carp'R'Us Longshank Nailer Hook wurden überwiegend mit dem Carp'R'Us Mouthsnagger Shorty als Line-Aligner Blow-Back gebunden, mit denen ich in der Vergangenheit erstklassige Ergebnisse erzielen konnte.
Um meine abgelegten Fallen herum verteilte ich ein, zwei Hände Boilies und einen Mix aus Jumbo Hanf, Carptrack Explosiv Stickmix, Carptrack Amino Pellets 4mm, Dosenmais und Thunfisch. Das Ganze wurde noch mit etwas Carptrack GLM full-fat und Carptrack Liquid & Powder angereichert. Jedoch verlief die erste Nacht völlig ruhig!

Dann…! Gegen 8 Uhr der erste Dauerton! Ein schöner Spiegler glitt in meine Maschen.

Knappe 18 kg hatte dieser Kamerad und ich war froh wie Bolle, dass die Fische trotz des steigenden Hochwassers überhaupt fressen! Also nachfüttern!

Zur Belohnung gab's im Anschluss auch für mich einen deftigen Snack!
Würstchen gehen immer…

Ein ungebetener Gast erschien auf der Bildfläche, ein Kormoran direkt an meinem Spot!
Kormorane sind Verwandte der Pelikane und fressen übers Jahr verteilt ca. 170 kg Fisch! Also ungefähr 500g pro Tag! (Zum Vergleich: Ein Durchschnittsmitteleuropäer verzehrt im Jahr ca. 98 Kg Fleisch und rund 3,5 Kg Fisch). Wenn man diese Zahlen auf eine ganze Kolonie berechnet, sind das bei 1000 Vögeln 500kg pro Tag und 15 Tonnen Fisch im Monat!!!
Echt Erschreckend!

Ich versuchte ihn noch durch etwas Nachfüttern zu vertreiben…

Doch den schwarzen Schurken ließ dies völlig kalt!

Halb 6 am nächsten Morgen, geweckt von einer Monsterbrasse ca. 6kg!
Auch ihr schmeckten der Uncle Bait "The Boilie". Ich blieb direkt wach, fuhr die Rute wieder neu aus und fütterte nochmals kräftig nach. Ich dachte mir, dass die Karpfen sicher nicht mehr lange auf sich warten lassen würden…

Und meine Annahme wurde bestätigt!
Die Seekönigin höchst persönlich klopfte nur 2 Stunden später mit einem Vollrun an meine Tür.

Schon von Beginn an, wusste ich genau wa da am Band hing!

50 Pfund!

Wie gemalt – es freute mich unheimlich ihr in bester Gesundheit zu begegnen.

I love to fish!

Danke lieber Uncle Bait… she loves it!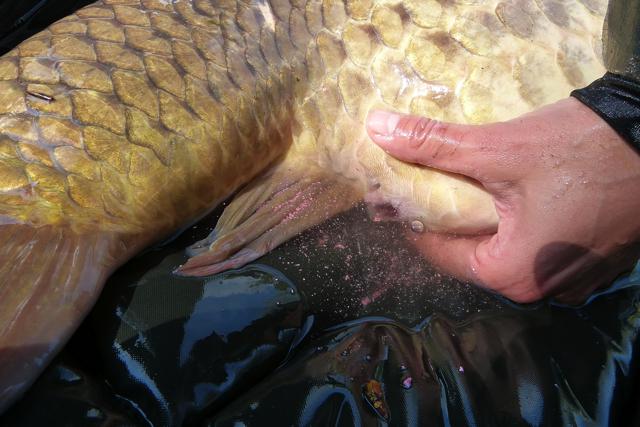 Stefan Uhrig
Team Imperial Fishing
—————————————————————————————————————————————————–
28 mm Boilies jetzt im AUSVERKAUF – sparen Sie bis zu 45 %!
Der heiße Sommer, Krebs- und Weißfischattacken sind im Anmarsch!
Warum der Ausverkauf?
Es kommt etwas Neues auf Euch zu … 🙂
Tipp:
Gerade in den heißen Sommermonaten, wenn Weißfische, Katzenwelse und Krebse auf Hochtouren unterwegs sind, bringt ein 28 mm Big Ball die nötige Stärke mit sich den Attacken zu widerstehen!
Zudem sind Sie sehr selektiv, kleine Fische unter 10 kg interessieren sich weniger für Big Balls und haben große Mühe die Köder zu schlucken.
Sind Dir 28 mm dennoch zu groß? Dann empfiehlt es sich die Boilies einfach zu halbieren oder gar zu vierteilen. Damit erhöht sich die Lockwirkung um ein Vielfaches!
28 mm IB Carptrack Boilies ab 7,00 € pro Kilo
28 mm IB Carptrack Explosiv Stickmix Boilies 7,00 € / kg – BUY NOW
28 mm IB Carptrack Monster Boilies 7,00 € / kg – BUY NOW
28 mm IB Carptrack Liver Boilies 7,00 € / kg – BUY NOW
28 mm IB Carptrack Banana Boilies 7,00 € / kg – BUY NOW
28 mm IB Carptrack Boilies ab 7,49 € pro Kilo
28 mm IB Carptrack Fish Boilies 7,49 € / kg – BUY NOW
28 mm IB Carptrack Elite Strawberry Boilies 7,49 € / kg – BUY NOW
28 mm IB Carptrack Osmotic Spice Boilies 7,49 € / kg – BUY NOW
28 mm IB Carptrack Boilies ab 8,49 € pro Kilo
28 mm IB Carptrack Elite Boilies 8,49 € / kg – BUY NOW
klicken zum vergrößern / click to enlarge

—————————————————————————————————————————————————–
Lithuanian Record Carp – auf Worm Up Boilies von Imperial Baits!
von Donatas www.carp-shop.lt
Dear Max,
I have good news, this weekend we caught a new Lithuanian record carp with 22,45 Kg and again on Imperial Baits 🙂
Carptrack Worm Up Boilies – YES!!!
Last weekend on a big Lithuanian wild lake we caught several wild stunners from 16kg to 18kg, lucky angler Ervinas Maciulevičius netted the new Lithuanian carp record. We used 4kg of Carptrack Worm Up Boilies, 2kg of Carptrack Uncle Bait "The Boilie".
Can't wait to get back there with Imperial Baits!
Record Carp: 22,452kg

…and what a beauty!

10kg

12kg

12,5kg

12,5kg

12kg

16kg

17,2kg

17,2kg

18kg

An old carp with 16kg

Carptrack Worm Up Boilies did the job!!!


Team Imperial Fishing Lithauen
Donatas from www.carp-shop.lt
—————————————————————————————————————————————————–
Großes Imperial Baits Starterpaket – jetzt kostenlos anfordern!
10 teiliges Carptrack Muster Boilie Set, 7-teiliges Aufkleber Set, Katalogmaterial IF, IB, CRU
klicken zum vergrößern / click to enlarge

—————————————————————————————————————————————————–
Karpfenangeln am Bolsena See in Italien
von Rillo Gingillo
Hallo Max,
meine Leidenschaft, das Karpfenangeln, übe ich überwiegend an meinem Hausgewässer, dem gigantischen Bolsena See, in der italienischen Toskana aus.
Mein größter Fisch 31 kg!!, gefangen Anfang April auf Imperial Baits Carptrack Osmotic Spice Boilies.
Ich gehöre nicht zu den großen Schriftstellern, den meisten Spaß habe ich als Fischer und freue mich immer wieder die zahlreichen iBlog Updates zu durchstöbern.
Meine Passion teile ich am liebsten mit guten Freunden!


Ringo Gingillo
—————————————————————————————————————————————————–
Rent'n iBoat! Ab sofort 160, 260, 320, 400!
—————————————————————————————————————————————————–
The iCamp from www.carpio.si
von Aljosa Borkovic
Hi Max,
I'm sending you pictures from first iCamp which took place on Gradisko Lake on 18. and 19.5. Quite a lot of visitors came by to socialize and find out more about Imperial Baits Products. For all carp anglers from Slovenia, if you missed the first one, you don't have to worry. We are preparing few more over next few months. Next iCamp is following weekend, on another lake, if weather will be ok, of course.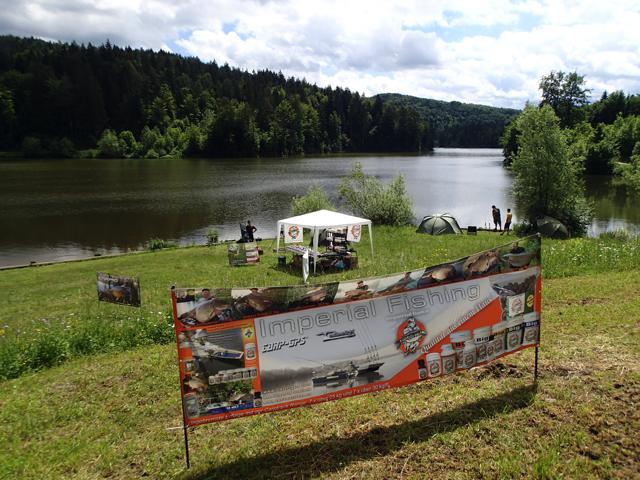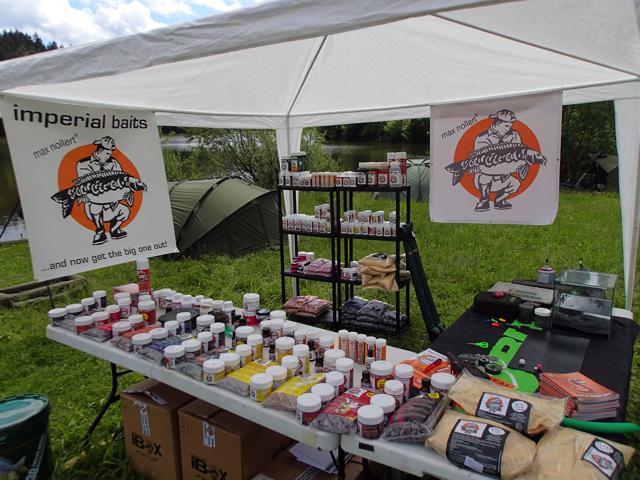 iBoat 160

Carptrack Worm Up Dip

Carptrack Worm Up Gel

Carptrack Elite Strawberry & Uncle Bait "The Boilie"


Team Imperial Fishing Slovenien
Aljosa Borkovic
—————————————————————————————————————————————————–
Kurzfristige DVD AKTION für 29,90 € statt 56,29 €
VERRÜCKT? EGAL! WIR MACHEN'S EINFACH!
Hier geht's direkt zum crazy Shop-Angebot!
—————————————————————————————————————————————————–
Big Picture Story
von Tamás Csörgő
In diesem Update präsentiert uns Tamás Csörgő seine Rigs, welche er aus Carp'R'Us Endtackle bindet.
Viel Spaß dabei!
Alles, was Tamas für das Cranked Hook benötigt: Carp'R'Us Mouthsnagger, Carp ´R´Us Cranked Hook, Carp'R'Us Clearwater Ready Hairs, Carp ´R´Us Smooth Braid und Carp ´R´Us Bead and Ring Kit
Das Longshank Rig: Carp ´R´Us Mouthsnagger, Carp ´R´Us Longshank Nailer Hook, Carp ´R´Us Clearwater Ready Hairs, Carp ´R´Us Smooth Braid und Carp ´R´Us Bead and Ring Kit
Abschließend einige Impressionen und Fänge von Tamas
Carptrack Boilies in Verbindung mit inP & inL


Team Imperial Fishing Ungarn
Tamás Csörgőc
—————————————————————————————————————————————————–
JETZT LIEFERBAR!
Die Carp'R'Us fused Fluorocarbon Products!
—————————————————————————————————————————————————–
Big Picture Story
von János Fekecs
Energy Drink – WORM UP!

my favorite Endtackle – Carp ´R`Us

ready for the Crusher – Carptrack Monster´s Paradise Boilie

togheter we are even stronger – Imperial Baits & Carp'R'Us

Carptrack Worm Up Boilie


Team Imperial Fishing Ungarn
János Fekecs
—————————————————————————————————————————————————–
IB – DEALS – Qualität trifft Quantität
10 % Preisnachlass + 10 % GRATIS Ware und mehr…
Bei größeren Futtermengen, gerade für Frankreich oder andere Urlaubstrips, empfehlen wir Euch unsere IB-DEALS zu nutzen! Qualität trifft Quantität!
click to enlarge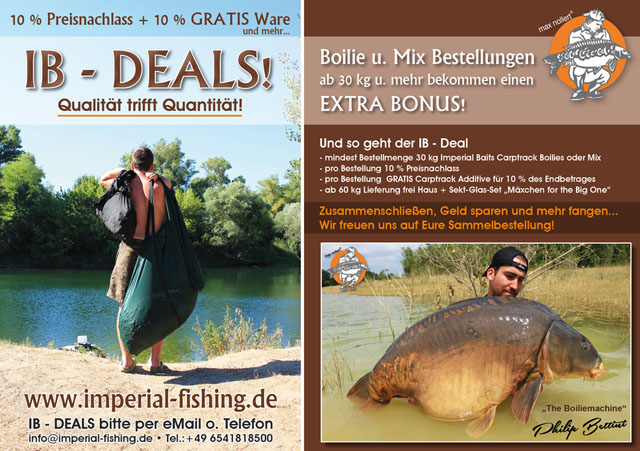 —————————————————————————————————————————————————–