KLICK HIER UND ERFAHRE MEHR / CLICK HERE TO READ MORE!
————————————————————————————————————————————————————
Der Messe-Wahnsinn geht weiter
– Berlin, Reims, Ludwigshafen, Graz!
Die nächsten zwei Wochenenden haben es in sich
– wir besuchen jeweils zwei Messen an einem Wochenende!
Mit der Carp Expo Berlin / Brandenburg und gleichzeitig Carp-Reims in Frankreich geht's am kommenden Wochenende los.
Nochmals die Info an alle die nicht auf eine der kommenden Messen können:

ALLE MESSEANGEBOTE SIND AUCH ONLINE, PER TELEFON ODER PER EMAIL ERHÄLTLICH!
Diese Angebote und viele weitere erwarten Dich in unserem Onlineshop – klick hier!

————————————————————————————————————————————————————
Rückblick Carp-Italy (Gonzaga)
Am vergangenen Wochenende war es soweit, die große Carp-Italy Messe eröffnete Ihre Pforten. Max Nollert reiste zu besuch an, um das italienische IB Team tatkräftig zu unterstützen.
Max Nollert:
24 Team Members of IB IT were in action for 2 days on that fantastic booth of Morini Eugenio – Exclusive Distributor of Imperial Baits in Italy.
I am proud to have you all on side – excellent job! Thanks a lot to all visitors at our booth, you make it more than worth to do all that effort what is needed for that challenge. And to finalize with the words from our new size DIN A3 Catalogue which we distributed in a very big number on that expo: You made that expo great again – THANK YOU!!!
Good carping with Imperial Baits in 2017!
p.s. The last week-end was Carp EXPO week-end in CZ as well!
Imperial Baits was well presented on that Expo with the IB Team around David Fořt, an update with pics and movies will follow.

Fantastic impressions of the Carp Italy which ended last Sunday!
The video you see was done by Sergio Ceccarelli (Regie / Editing) and Luigi Scafati (Camera) while the beautiful expo of GONZAGA – The great "Carp Italy"!

Exclusive Distribution / Wholesale in Italy
Hobby Pesca & Acquari
Via Della Repubblica 105
26041, Casalmaggiore (CR)
Tel: +39.0375.41.659
Fax:+39.0375.030.068
E-Mail: info@hobbypescaeacquari.com
Orari
Lunedì: 15.30 – 19.30
Mar – Sab: 8.30 – 12.30 / 15.30 – 19.30
Negozio online in italiano:
www.hobbypescaeacquari.com
www.imperialfishing.blogspot.it
Das IB Team Italy bedankt sich bei allen Besuchern!
THANKS @ all!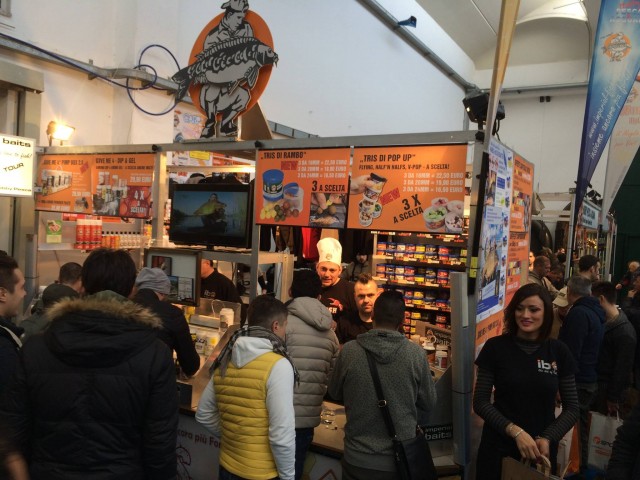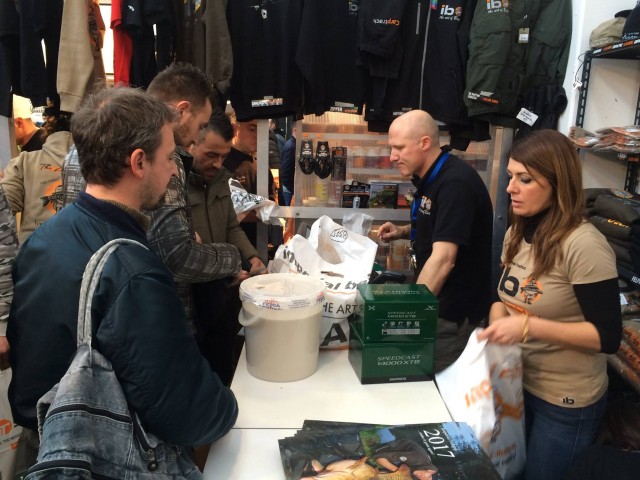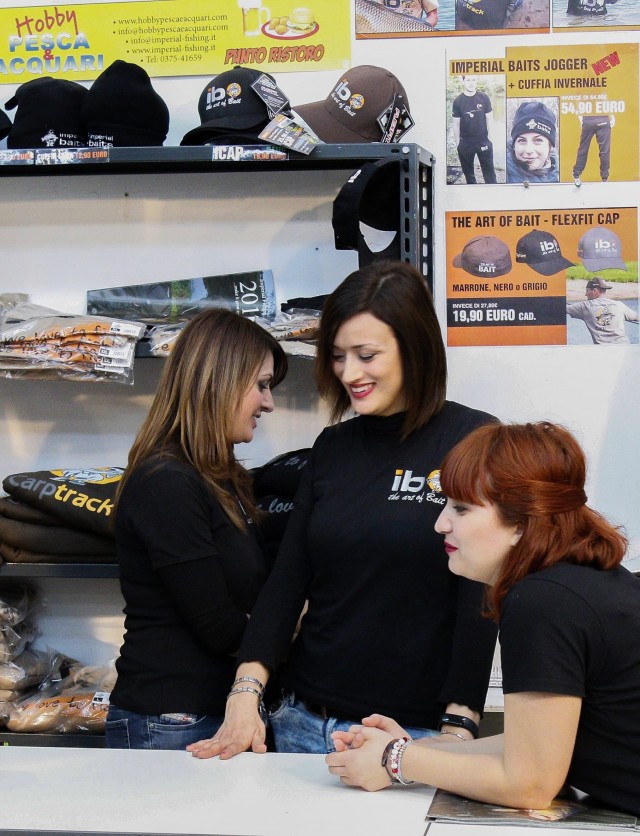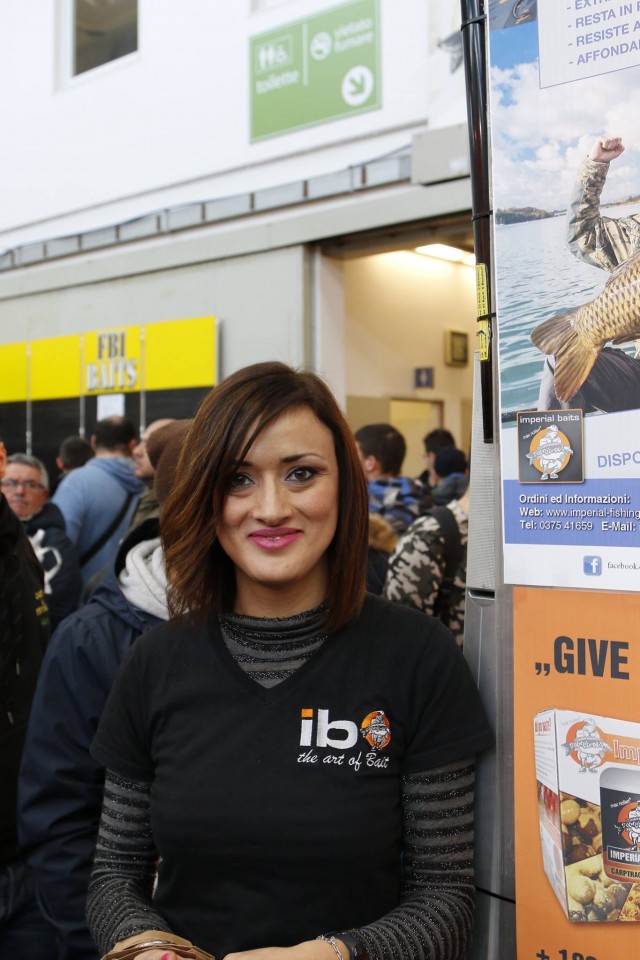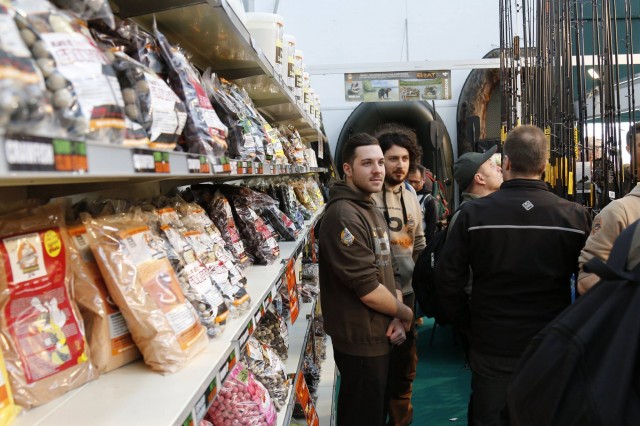 ————————————————————————————————————————————————————
Claudia Darga Kalender "My Fishing Impressions"
Schon hunderte wurden verkauft, langsam geht der Bestand zur Neige!
Da wir schon Februar 2017 schreiben, jetzt einen zum Vorzugspreis sichern!
Nur 15 Euro inkl. 2 x A2 Poster!
Felix Kaczmarek vom Onlinemagazin Twelve Feet zu Besuch bei Imperial Fishing

Claudia Darga am Messestand von Imperial Fishing

————————————————————————————————————————————————————

ACHTUNG: iBoat Rabatt-Aktion bis zum 15.03.2017 verlängert!
Nehme Kontakt zu uns auf:
Tel: 06541 818500 (Max Nollert / Julian Jurkewitz beraten Dich persönlich!)
E-Mail: info@imperial-fishing.de
Die iBoat Rabatt-Aktion läuft!
Sichere Dir Dein eigenes iBoat mit 10% Rabatt + Baitpacket!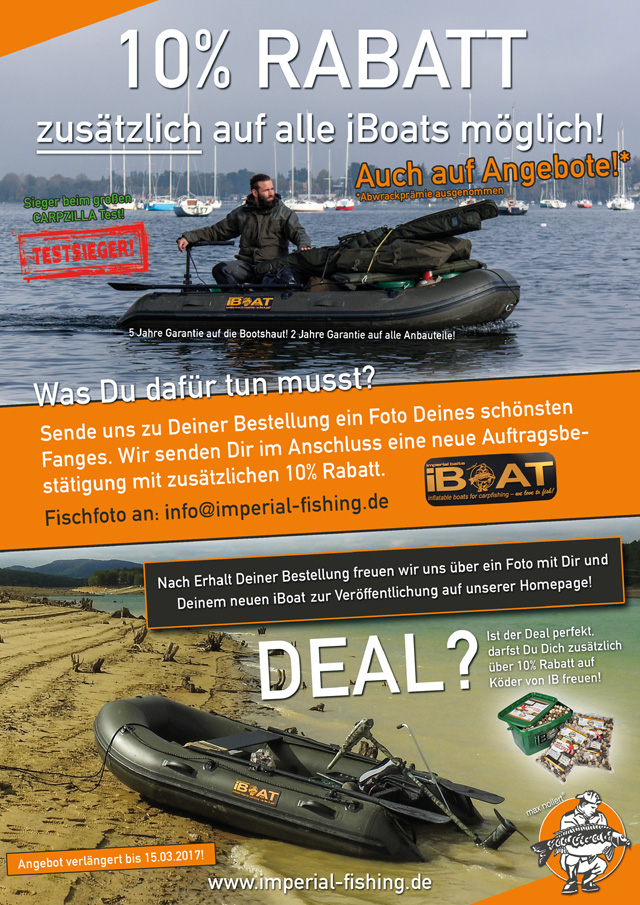 Folgende Fangbilder erreichten uns bereits:

klicken zum vergrößern

————————————————————————————————————————————————————
Neues Jahr, neuer See, neues Glück!
von Steven Kuznia
Wer kennt es nicht:
Man sitzt daheim vorm Kamin, die Temperaturen draußen sind kaum auszuhalten und alle Seen zugefroren. Doch es kribbelt in den Fingern, man ist ungeduldig und will endlich wieder durchstarten.
Kurzer Hand beschloss ich, irgendwo eine freie Stelle im See oder Fluss zu finden, auch wenn die Aussichten darauf nicht gerde rosig waren. Meine erste Anlaufstelle war, ein mir bereits bekanntes Gewässer. Dieses war jedoch keineswegs zum Angeln geeignet, sondern von einer dicken Eisschicht überzogen. So musste ich mich zurück ins Auto setzen und mein Glück am nächsten See versuchen. Am nächsten See angekommen, war dieser ebenfalls von einer dicken Eisschicht überdeckt. Doch so schnell wollte ich nicht aufgeben. Ich machte mich weiter auf den Weg, zu einem anderen Gewässer, von dem ich vermutete, dass es nur teilweise gefroren war. Endlich dort angekommen, sollte ich abermals enttäuscht werden! Selbst diesem Gewässer, an dem es teilweise unmöglich scheint, dass es einfriert, waren gewisse Abschnitte gefroren.
Doch dies war mein letztes Ass im Ärmel! Wenn nicht hier, dann nirgends! Also entschied ich mich, mein Wochenende hier zu verbringen. Ich musste mich beeilen und meine Ruten startklar machen, es wurde schon dunkel.
Meine Köderwahl war schnell getroffen. IBox auf,…

IB Uncle Bait – Extra Strong raus…

…mit den pinken IB Carptrack V-Pop in 16mm vereinen,…

…das ganze noch mit dem IB Uncle Bait "The Amino Dip" veredeln…

…und ab ins Wasser!
Im Winter bin ich ein Freund von wenig Futter, deshalb schnippte ich pro Rute lediglich 5-6 Kugeln hinterher. Nun konnte ich zum gemütlichen Teil, mit einem heißen Tee, übergehen. Durch die Kälte war es äußerst unangenehm sich draußen aufzuhalten. Ich bevorzugte das warme Zelt und den kuscheligen Schlafsack. Früh und erschöpft von der Woche, hieß es für mich, abtauchen ins Land der Träume. Wie erwartet, verlief die Nacht ruhig, die Funke schwieg vor sich hin und die Temperaturen sanken und sanken. Es war kalt!!


Aufgeben? – Niemals…
Doch einzupacken und heim zu fahren kam für mich nicht in Frage, obwohl die Chancen gegen Null standen überhaupt etwas zu fangen! Wie heißt es so schön: "Vor dem Kamin fängt man keine Fische!" Und es war einfach mal wieder schön, am Wasser und in der Natur zu sein und die völlige Ruhe zu genießen! Die Zeit verging wie im Flug und es wurde wieder dunkel. Die heiße Phase stand bevor und die Motivation stieg! "Werde ich für meine Mühe und das Verharren in der kälte belohnt?" Ich muss zugeben, ich hab mich schon etwas auf eine Nullnummer eingestellt. Die Hauptsache war die Zeit am Wasser.
Das Durchhalten machte sich Bezahlt…
Bei gemütlicher Zimmertemperatur genoss ich die Ruhe und versank in meinem Buch, als unerwartet die Funke ertönte und mich schlagartig in die Realität zurückholte. Voller Hektik und Vorfreude riss es mich von der Liege, hinein in die Schuhe und nichts wie raus! Ich nahm die Rute in die Hand und spürte sofort den Druck des Fisches. Ich verspürte ein großes Glücksgefühl! Trotz der kalten Temperaturen, hatte der Fisch für die Größe viel Kraft und es machte einfach nur Spaß. Schon bald sah ich ihn und konnte ihn erfolgreich zum Landgang überreden. Nun musste alles schnell gehen, da es nicht gut ist, bei kalten Temperaturen die Fische lange an der freien Luft zu halten.
Das Kameraequipment aufgestellt und schnell ein Foto von dem Kleinen gemacht. Die Größe war mir gleichgültig. Dass bei diesen eisigen Temperaturen überhaupt etwas anbeisst, stimmte mich zufrieden.

Der Fisch durfte schnell wieder schwimmen und ich begab mich, fast eingefroren, zurück ins warme Zelt. Als ich langsam wieder aufgetaut war, hieß es auch schon früh die Augen zu schließen und nochmals auf die kommende Nacht hoffen! Doch es sollte bei dem einen Fisch bleiben. Nichtsdestotrotz, war ich mehr als zufrieden und konnte mit einem Lächeln im Gesicht einpacken und nach Hause fahren! Gerade die Details der winterlichen Kälte, gibt dem Auge viel zu betrachten.


Lieben Gruß
Steven Kuznia
————————————————————————————————————————————————————
IB Uncle Bait – Extra Strong
Die süßeste Versuchung seit es Boilies gibt! 🙂
Click it – get it!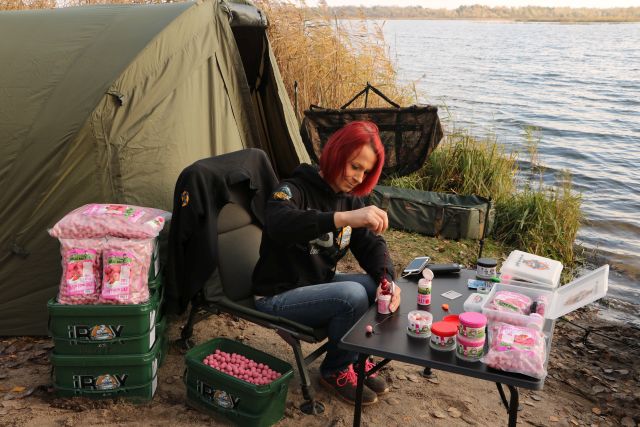 ————————————————————————————————————————————————————
Zu guter Letzt…
Auch bei den Jüngsten Fans kommen die neuen IB KIDS Shirts mega cool an!
Jetzt erhältlich: 5-9 Jahre und 10-15 Jahre sowie Girly Shirts, Mens T-Shirts und Hoodies!
Hier geht's zum Online-Shop!