—————————————————————————————————————————————————–
Cool, bequem, modern: THE ART OF BAIT – Flexifit Cap
JETZT IM SHOP ERHÄLTLICH – KLICK MICH!
Flexfit Caps sind sehr gefragte Qualitäts-Kappen mit einem innovativen Verschlusssystem, das sich durch ein flexibles Stretchband der Kopfgröße des Trägers anpasst. Dadurch wird ein bequemer Sitz in Verbindung mit einem hohen Tragekomfort erreicht, ohne dass die Mütze verstellt werden müsste. Flexfit Mützen sind auf der Rückseite geschlossen.
—————————————————————————————————————————————————–
Klein, praktisch, große Wirkung: IB Carptrack Pocket Power Powders
JETZT IM SHOP ERHÄLTLICH – KLICK MICH!
Was sind Carptrack Power Powders?
Bereits von Beginn an haben wir mit einer Dosierung von nur 0,075% das Osmotic Spice Power Powder im Osmotic Spice Mix, genau so wie das Strawberry Power Powder im Elite Strawberry Mix usw. eingesetzt.
Die Power Powders werden mit nur 1 g / kg im Boiliemix, Stickmix, oder zum Benetzten von Außen bei Boilies, Pellets oder Partikeln verwendet. Dabei sind sie sehr ergibig und eine 25 g Dose ist ausreichend für 25 kg Karpfenfutter.
Verleihen Sie Ihren Karpfenködern die gewisse extra Duft- und Geschmacksnote mit minimaler Dosierung der IB Carptrack Power Powders.
Die Pocket Power Powders sollten in keinem Bait Bag fehlen!
—————————————————————————————————————————————————–
Manchmal kann es so einfach sein…
von Jan Federmann
Der 19. Mai
Nun saß ich da, zusammen mit meiner Freundin am Frankfurter Flughafen. Es stand unser gemeinsamer Sommerurlaub an. Letztes Jahr war Ägypten auf unserem Urlaubsplan, doch dieses Jahr gönnten wir uns eine längere Reise: Amerika. Viele Worte möchte ich nicht über diesen Urlaub loswerden, dazu lasse ich lieber ein Bruchteil der gemachten Urlaubsbilder sprechen.
Da der Euro/Dollar Kurs ziemlich gut war, gönnte ich mir ein neues iBoat im American Style 🙂

Catch & Make Nice Filet

Natürlich ließ ich mir es nicht nehmen auch ein paar Stunden mit dem Angeln zu verbringen

My first American Fish – klein aber mein 🙂

Ready for a ride…

…and good bye

Imperial Fishing …feel good!

Ausblick vom Strandapartment

Hungriege Karpfenmäuler – sie schreien nach Imperial Baits!

Egal wo Wasser war, gab es immer wieder Angler…

…oder auch sexy Anglerinnen 🙂

…und die gab es sogar bei schlechten Wetter am Beach

Es war ein schöner Urlaub und zum Abschluss ging es in "Jimmy Buffets Margarita Ville"

Der 19. Juni
Nach drei wunderschönen Wochen Urlaub und vielen neuen Eindrücken waren wir wieder zurück in der Heimat. Außer schlechten Wetter hatte ich wohl nichts verpasst. Nachdem ich mein Jetlag überwunden hatte und mich durch tausende E-Mails und Papierkram auf der Arbeit gekämpft hatte, ging es wieder los.
Scupi saß schon auf heiße Kohlen…
und wollte endlich wieder gemeinsam mit mir ans Wasser raus. Gesagt, getan. Da wir schon letztes Jahr sehr viel Zeit zusammen am Wasser verbrachten, lief alles sehr routiniert und eingeübt ab. Ein klasse Team eben. Location gemacht, gefüttert, gefischt und gefangen. Manchmal kann es so einfach sein, wenn man das richtige Material dazu hat. Das Erlebnis zu dem Ganzen lass ich lieber in den Bilder sprechen.
Jan´s Köder & Rig Kiste bei dieser Session
Boilies: Carptrack Fish Boilies
Partikel: Vogelfuttermischung
Groundbait: Explosiv Stickmix
Pop Ups: Half´n Half Fish, Flying Hookbait Fish
Additive: Fish Gel, Liquid AMINO, Fish Dip
Haken: Carp'R'Us ATS Centurion 2000
Vorfach: Carp'R'Us Clearwater Fluorocarbon
Wie fängt man ganz schnell Karpfen? Genau, man muss sie finden!
Übrigens, wer noch kein Monster's Paradise T-Shirt hat, hier ist der Link in den Shop:
https://www.imperial-fishing.de/index.php?page=product&info=9050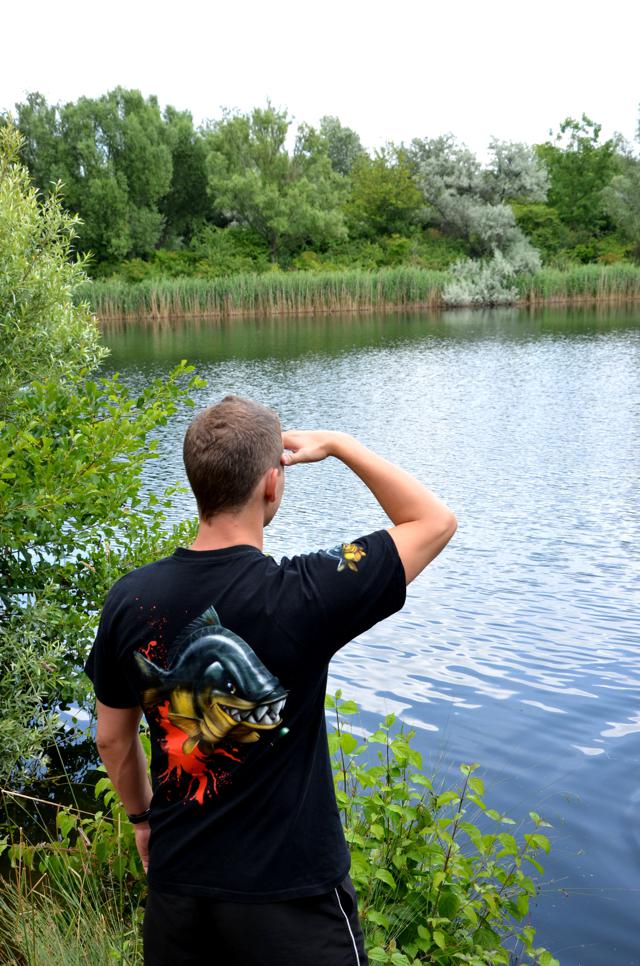 Mit der Fluorocarbon Schnur Clearwater von Carp'R'Us geht es auf die Jagd.
Carp'R'Us war die erste Firma welche Fluorocarbon Schnüre in den Karpfenangler Sektor brachte und somit in der Herstellung über Jahrzehnte Erfahrung sammeln konnte. Die Qualität der Carp'R'Us Fluorocarbon Materialien ist bis heute unerreicht!

Die Kataloge gibt es auch Online…KLICK HIER!

In die Big One iBox passen 20 kg Boilies – praktisch wenn's mal etwas mehr sein darf!
Auch sehr gut geeignet für Partikel, nasse Karpfensäcke, oder auch um Schlafsäcke, Kleidung oder Proviant vor Feuchtigkeit zu schützen.

Konstant gutes Futter bringt oft auch konstant guten Erfolg!
Mein Vertrauen gilt seit Jahren dem IB Carptrack Fish Boilie…

Passend zum Boilie bringt das Carptrack Amino Gel Fish das "gewisse Etwas" an den Hakenköder!

Seit Jahren mein treuer Begleiter – Imperial Fishing Visible Touch (geflochtene Hauptschnur)
Diese Schnur einmal aufgespult, hält sie über Jahre hinweg ohne Ermüdungserscheinungen!

Die Fische waren gefunden, jetzt hieß es nur noch warten…

…wie so oft an unseren Baggerseen, sind die Uferpatien am interessantesten.
Dort stehen die Burschen!

Wenn man weiß wo sie sind, ist es nur noch eine Frage des guten Köders!
Mir gingen in dieser Nacht gleich zwei schöne Karpfen in den Kescher.

Carptrack Fish Boilies – YES!!! Great Fish!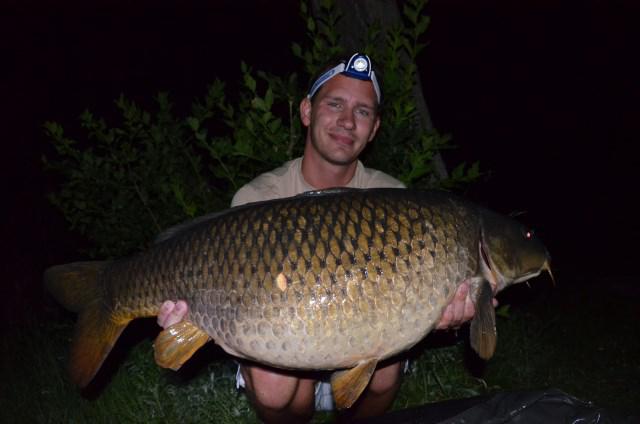 Mache die Nacht zum Tag – Led Lenser SEO 7R
JETZT FÜR 69,90 € anstatt 89,90 € – Sie sparen 22 %!

Immer schön die Augen offen halten 🙂

Auf diesen langen Schuppi musste ich nicht lange warten.
Fisch gesucht, Fisch gefunden, Fisch gefangen! 🙂
Bis zum nächsten Update!


Jan Federmann
Team Imperial Fishing