Endlich! Die Temperaturen steigen und die Fische werden wieder munter…
Trotz des eisigen und lang anhaltenden Winter, erreichten uns immer wieder Fangmeldung aus ganz Europa. In diesem Update präsentieren wir Euch die letzten winterlichen Bilder inklusive Schnee und Eis – und damit nehmen wir Abschied von den tristen Wetterbedinungen und begrüßen den Frühling mit offenen Keschern!
Der Winterfavorit 2012/2013: Uncle Bait "The Boilie"

The Quintus Family
Hey max,
wir waren jetzt 3 Nächte am Wasser und haben 18 Karpfen bis 23,5kg und 4 Welse bis 193cm gefangen! Lassen wir die Bilder sprechen…
Einer von insgesamt 4 Welsen mit 180cm Länge

Ein dicker Winterspiegler über 20 kg schwer

Zwischendurch auch mal ein Kleiner…

Der Größte Wels mit 193cm Länge – Wahnsinn an der Karpfenrute

Eine "Kampfsau" für Paul

Und noch einer der schleimigen Fraktion…


The Quintus Family
János Fekecs
Winterangeln in Ungarn, kein Problem mit den richtigen attraktiven Ködern!
V. l. n. r.: Carptrack Worm Up Boilies, Uncle Bait "The Boilie", Elite Strawberry mit PVA Tape präsentiert. So liegen immer einige Brocken in Hakennähe!

Verschiedene Carp'R'Us Montagen – man beachte die Boiliehaar Länge!
Nach jahrelanger Erfahrung hat sich ein Abstand von 2 cm zwischen Boilie und Hakenbogen als ideal heraus gestellt. Je größer der Abstand desto besser dreht der Haken in die Unterlippe.

Wann laufen sie an?

János erster Karpfen im Jahre 2013 – klein aber fein 🙂
Der leckere, cremig, nach Erdbeerjoghurt schmeckende Uncle Bait "The Boilie" konnte einfach nicht verschmät werden!


Team Imperial Fishing Hungaria
János Fekecs
Zsolt Bundik
Auch Zsolt verbrachte bei eisigen Temperaturen seine Zeit am Wasser…
Klar, dass die Hakenköder so attraktiv wie möglich gehalten werden müssen. Was bietet sich besser an als verschiedene Carptrack Amino Dips und Gele?

V. l. n. r.: Carptrack Amino Dip Monster-Liver, Monster's Paradise Amino Gel, Elite Strawberry Amino Gel

Genaue Location ist das A und O im Winter. Buchten in denen der Wind ablandig heraus weht, Holz, tiefe Kanten und Löcher, diese Spots müssen wir suchen!

Wenig Futter, so attraktiv wie möglich und etwas PVA reichen aus…

…dann klappt es mit den Winterkarpfen!

Drei Karpfenfallen in der Trockenansicht – so soll es unter Wasser aussehen!

Ein schöner Winterfisch, der zu Beginn des Schneefalls biss…

Schon wenige Stunden später überdeckte eine dicke weiße Schneeschicht das gesamte Tackle…

Zugegeben, wer wünscht sich in diesem Moment keinen Schneekarpfen?

IB – we love to fish!

Luxuriöses fischen mit Wohnwagen am Spot!
So lässt es sich bis zur Schneeschmelze aushalten 🙂


Team Imperial Fishing Hungaria
Zsolt Bundik
Jan Steiniger
Hallo Max, Hallo Julian,
am Osterwochenende konnte Ich drei super schöne Karpfen fangen. Es waren für mich die ersten Fische des Jahres. Das Wetter war bescheide, Schnee, maximal +3° am Tag und Nachts blieb der See nur vom Eis verschont, da der eisige Nord-Ost Wind wehte. Ich fütterte seit fünf Wochen einen Spot alle zwei Tage mit ganzen und halben IB Carptrack Boilies.
Die ersten zwei Fische bissen in der ersten Nacht, danach war Ruhe und es passierte nichts mehr.

Am letzten Morgen das böse erwachen der Wind hatte über Nacht nachgelassen und der See war komplett mit einer drei cm dicken Eisschicht bedeckt. Nach einem Kaffee habe ich erst mal meine Visible Touch eisfrei gemacht, damit ich wenigstens eine Aktion mitbekommen würde. Ich verkroch mich gerade im warmen Schlafsack, da bekomme ich einen Fallbiss und schon stand ich wieder an der Rute. Nach 45min Eis entfernen konnte ich den Fisch irgendwann die 350 Meter bis an mein Ufereisloch pumpen und ganz easy abschöpfen.
Dieser Fisch hat einen sehr hohen Stellenwert für mich weil das, dass extremste war was ich beim Fischen erlebt hab.

Anfang März hatten ich eine ähnliche Aktion leider ohne gutem Ende. Am Morgen hatte ich meinen ersten Run, leider konnte ich den Fisch nicht landen da der ganze See über Nacht zugefroren war. Am Ende schlitzte der Fisch vor dem Kescher aus. Ich hatte über Nacht eine kleine Stelle eisfrei gehallten leider waren die 350 Meter unterm Eis ranpumpen doch zu viel….
Die Boilies und das PVA Säckchen dippte ich in Carptrack Banana Dip einfach geil im Winter oder wenn es Kalt ist 😉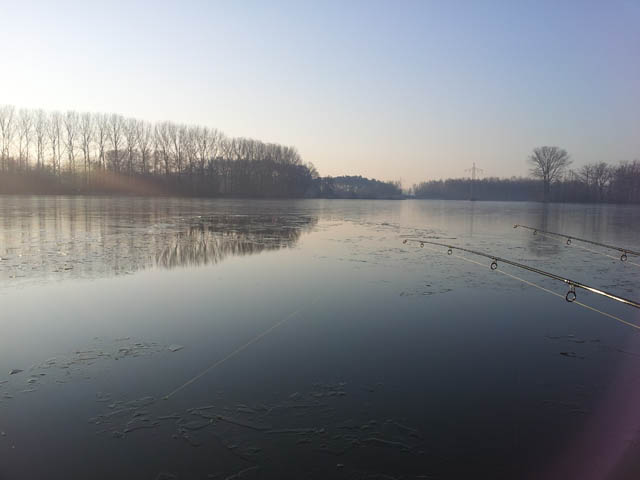 Allen viel Erfolg 2013!
Jan Steiniger
Zdzisław Stępniewskion
Zdzisław Stępniewskion fing im Winter den ersten Fisch in ganz Polen auf Uncle Bait "The Boilie"! 16.10 kg brachte der Winterschuppmann auf die Waage – wir gratulieren!


Zdzisław Stępniewskion
Stefan Ratzenböck
Hallo Max & Julian,
im Anhang die gewichtigsten und schönsten Fische meines Starts der Fischersaison 2013.
Habe nach einigen Jahren Pause wieder auf eure Carptrack Boilie Range zugegriffen und mit den Monster Cold Water sowie den neuen Uncle Bait Boilies einige wunderschöne Karpfen fangen können. Habe in einem Industriehafen den Mündungsbereich befischt, in welchen Warmwasser eingespeist wird und somit die Donau Fische früher zum fressen anregt. Ja genau, es sind alles Flusskarpfen!
21,7 kg Flusspower, der dritte Fisch eines sehr erfolgreichen Wochenendes
Köder: Uncle Bait "The Boilie" mit Milk and Toffey Pop Up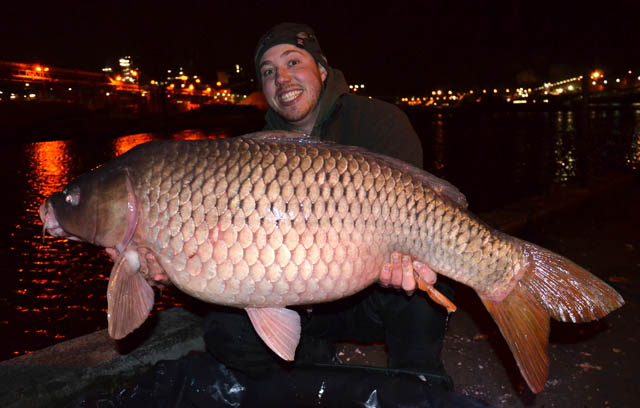 19,4 kg makelloser Schuppi
Köder: Uncle Bait "The Boilie" mit Milk and Toffey Pop Up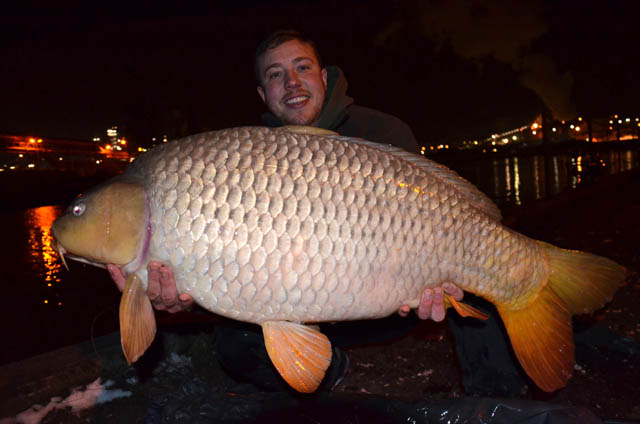 17,5kg Schuppenkarpfen im Sonnenuntergang
Köder: Uncle Bait "The Boilie" mit Milk and Toffey Pop Up


Ein weiterer Fisch über 10 kg ging auf CW Monster Boilies!
Stefan Ratzenböck