Again it's that time of the year, when I can put my work aside and go fishing on lake Bled for few days. The date of my fishing trip, was based on weather forecast and moon phase. I didn't think too hard, which boilie to choose. I opted for new IB Carptrack Worm Up…
I made boilies from Carptrack Worm Up mix and add Carptrack Proteinkonzentrate for solubility. With addition of Worm Up flavour, Oriental Spice e. oil, Carptrack inL, Liquid Amino, Carptrack Betain I made what I think the very best boilie for cold water carping!

The Carptrack Oriental Spice essential oil – HOT & SHARP!

All Carptrack additives were mixed together!

The ready Worm Up dough for winter fishing…

I cooked the baits and dried them for one day

In seven days of fishing the air temperature dropped for 15 degrees and also fish activity was droping. Alltogether I caught 34 carps including 4 Big Ones with the biggest fish 25,1kg and most important for me – new fish from this lake!

BIG ONE BABY!

My small iBoat 160 – it's with me all the time, love it!

What a beautiful winter moment…

Small mirror – it's always fun in the winter!

What a common carp – hard fight but I won!

Spectacular view on my swim…

…with a fish even more beautiful! 🙂

Some rigstuff – I use PVA and only 4 feeding baits arround the hookbait

Sometimes a little more…
But the high attraction of my Carptrack Worm Up Boilie is unrivaled!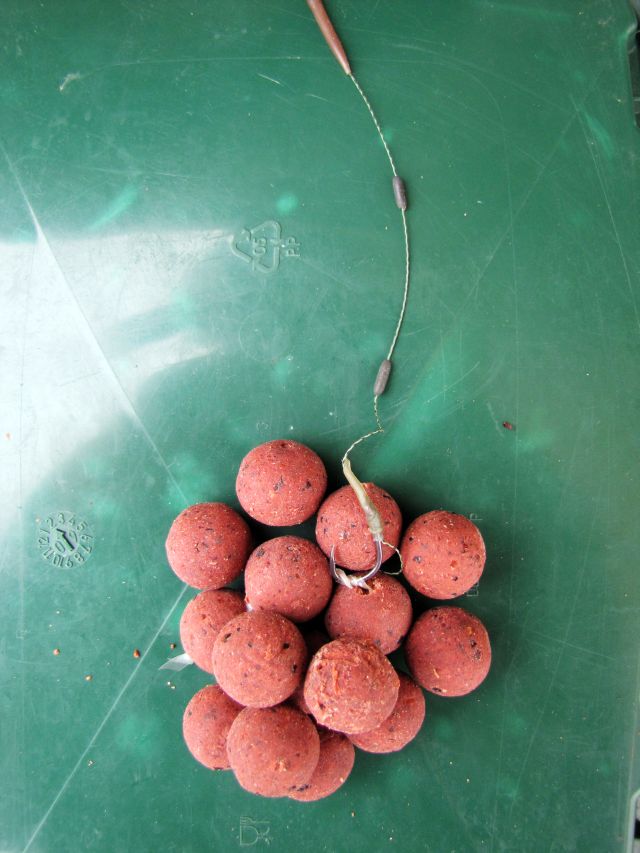 The carp were crazy on the Imperial Baits and that in winter time!

A very big common, I thought I was dreaming 🙂

Good morning big fish!

A muscular common carp

If he could, he would like to eat more of my special Worm Up boilies…

The last fish in front of a temperature drop

Then the annoying snow came back 🙁

But I could catch a last carp and drove home very happy!


Team Imperial Fishing Slovenia
Rok Horvat