KLICK HIER UND ERFAHRE MEHR / CLICK HERE TO READ MORE!
—————————————————————————————————————————————————————————
14 Tage Nordfrankreich
von Selina Kürner
Hallo an alle iBlog Leser,
für mich ging es Ende September 14 Tage nach Nordfrankreich. Der Plan welche Gewässer wir befischen wollten, stand so ungefähr fest. Als erstes fuhren wir an einen der größten Seen in Nordfrankreich, ich freute mich schon so sehr darauf endlich dort zu sein und den See zu beangeln.
Einfach nur schön wenn der Nebel über dem Wasser liegt…

Nachtangelzone – auf geht's!

Als erstes parkten wir an einer Nachtangelzone die sehr vielversprechend aussah. Alles voller Kraut. Alle Ruten wurden verteilt und waren in windeseile scharf. Der Wind wehte perfekt in unsere Richtung, trotzdessen bekamen wir die ersten zwei Nächte keinen Biss. Am nächsten Tag, am späten Nachmittag, lief die erste Rute endlich los.
Ab ins Boot und auf zum Fisch…
Am Fisch angekommen hing er komplett im Kraut fest. Ich zog ganz vorsichtig an der Schnur und der Karpfen kam langsam hoch, doch plötzlich machte es ZACK und mir kam nur noch der Haken entgegen. Schade! Ich konnte den Karpfen leider nicht einmal sehen… naja vielleicht war es auch gut so.
Nachdem wir ewig diskutierten, beschlossen wir den Platz zu wechseln. Also fuhren wir hinaus aus der Nachtangelzone und versuchte es bis zum Abend, jedoch ohne den erhofften Erfolg.
Dieser Weg führte zu unseren Ruten in der Tagesangelzone… Dschungelfieber!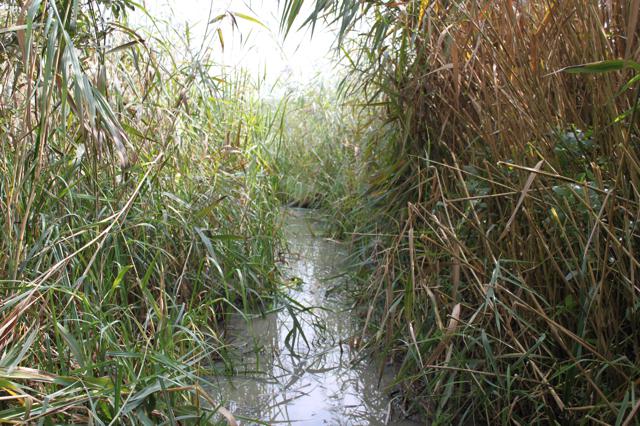 So langsam waren wir echt am verzweifeln. Aber ohne einen Fisch aus diesem See wollte ich nicht weiterfahren! Der nächste Tag kam und brachte uns den ersten Karpfen – BÄM!!!
Die Tigers wurden mit Amino Complex gepimpt – das brachte den Erfolg!

Hart erkämpft…

…und Ziemlich schwer!

Einfach nur geil so ein schönes Unterwassermonster in den Händen halten zu dürfen, vor allem wenn man weiß welche Arbeiot hinter dem Fang steckt. Ich glaube ich freute mich noch nie so stark über einen Karpfen! Das waren einfach Emotionen pur! Wahnsinn! Dies war auch der einzige Karpfen der uns der See schenkte und wir fuhren an einen Fluss, wo ich meinen Teamkollege Frank Heller antraf. Frank und Thomas Keutmann legten ordentlich vor und fingen einen großen Haufen Karpfen in kürzester Zeit. Ihr Update wird in Kürze folgen – Ihr dürft gespannt sein!
Auch ich fing ein paar schöne Flusskämpfer auf die neuen "Carp Total!" Boilies, aber schaut doch einfach selbst die Bilder an 🙂
Number One in der ersten Nacht

Schöne Herbstfarben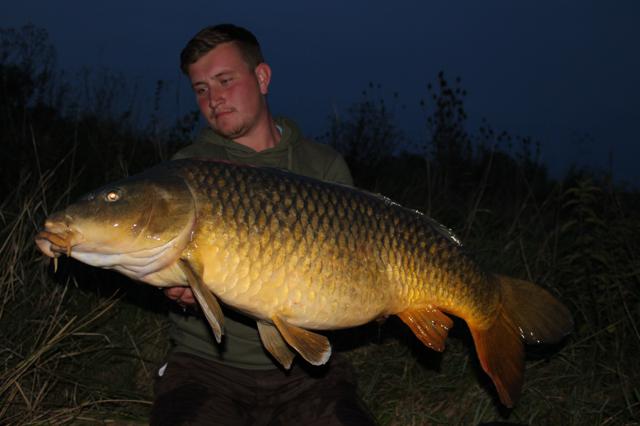 Kugelrund und DICK!

"Carp Total!" Boilie kombiniert mit einem Worm Up Flying Hookbait und mit den Additiven aus der Give me 4 Box (Liquid, Powder, inP, inL) dezent gepimpt.

Huch wer beobachtet uns denn da? 🙂

Später wollte ich noch unbedingt an einen kleinen Altarm fahren und diesen für eine schnelle Nacht befischen. Das Ergebnis waren zwei Döbel und ein kleiner Karpfen – mein erster Altarmkarpfen, super – ich war happy 🙂


So waren die Urlaubstage wie immer ruck zuck vorbei und unser Trip ging zu Ende.
Ich freue mich jetzt schon schon auf weitere Trips!
Bis dahin tight lines!
Selina Kürner
Imperial Baits Ladies Team
—————————————————————————————————————————————————————————
Imperial Baits Carptrack Liquid-Powder Paste – ready to fish!
JETZT LIEFERBAR! 180 g = 10,90 €
Es ist soweit: die als extrem fängig bekannte Carptrack Liquid-Powder Paste gibt es jetzt fix und fertig aus der Dose.
Für alle Fans war es bisher ein eher mühseliges und klebriges Unterfangen die Paste mit den Carptrack Additiven "Liquid" und "Powder" im Verhältnis 30 / 70 am Wasser selbst herzustellen. Jetzt haben wir einen Weg gefunden das Herstellungsverfahren in größeren Mengen zu bewerkstelligen und somit die Paste als fertiges Produkt anbieten zu können.
Max Nollert: "Als Karpfenangler gibt es ein Leben vor und nach dem esten Mal mit Liquid Powder Paste! Testen Sie die Paste und Ihr Angeltag wird nicht mehr der selbe sein!"
Einfach zu gebrauchen bei 15-25°C
1. entnehme ein Stück der Paste (Größe wie Boilie)
2. rolle sie zügig in den Händen -> sie wird weicher
3. drücke die Paste flach und rund -> setze den Boilie drauf
4. ummantle den Boilie mit der Paste
5. rolle ihn kreisförmig in den Händen
6. ziehe den fertigen Köder auf das Boiliehaar
Preis: 10,90 €
Inhalt: 180 g
Produziert mit: 130 g CT Powder, 50 ml CT Liquid
IB Carptrack Liquid-Powder Paste: Anwendungstipps
In diesem Video demonstriert Max Nollert die Anwendung der IB Carptrack Liquid-Powder Paste. Dabei geht er genau auf das "Coating" der Hakenköder ein, sowie einer speziellen Aufbewahrung mit Hilfe von Carptrack GLM-fullfat und Betain.
—————————————————————————————————————————————————————————
"Wenn das Moseltal im dichten Nebelmeer verschwindet, dann ist er da, der Herbst – die Zeit der DICKEN DINGER!"
Sät Imperial Baits und erntet Karpfengold in seiner reinsten Form!
Julian Jurkewitz
klicken zum vergrößern

—————————————————————————————————————————————————————————
Schon wieder ist eine Jahr vorbei – ? 😉
Vielen Dank für die vielen Glückwünsche auch an dieser Stelle – einfach überwältigend und schön!
Ja, je älter man wird um so mehr Vergangenheit hat man hinter sich gelassen, auf die man zurück blicken kann – wenn man will.
Freund Ernst Helmhart aus Österreich schenkte mir heute eine Aufmerksamkeit zu einer schönen Erinnerung aus dem Jahre 1995.
Damals veröffentlichte ich meinen allerersten Bericht den ich heute zu meinem Ehrentag mit Euch Teilen will.
Alles gute und wie ich damals schon schrieb,
Good Carping und "Nur Dicke",
max nollert
klicken zum vergrößern

klicken zum vergrößern

klicken zum vergrößern

klicken zum vergrößern

klicken zum vergrößern