KLICK HIER UND ERFAHRE MEHR / CLICK HERE TO READ MORE!
————————————————————————————————————————————————————
2015 Year in Review – Where the hell is Montana?!
from Brad Smudzinski
The year 2015 started out famously with a Christmas/New Years trip to Lac de Saint Cassien in southern France with fellow IB team angler, Julian Jurkewitz and his French/German friend Alex Neu. The trip there was not an easy one with snow covering the route through Munich and the mountain pass which leads down the Italian coast and into France. The trip which should take 12 to 14 hours lasted closer to 20. Once I met up with Julian and Alex who had arrived a week earlier, the first thing that happened is that as I left the car to greet Julian I closed the door with the engine running. My dog Elsa was in the passenger seat. She promptly jumped up in the window and activated the power locks. Locking me out and her in. This after a 20 hour trip. Three hours and 125 euro later the auto service had me back in, and Elsa out. If that was not an eventful start to the session! Julian commented that the best sessions always start off with some sort of drama.
All the tackle out of the car and into the waiting iBoat 320. It was a "short" trip to the swim and we towed my iBoat 210 behind loaded with all needed for a week long session on Cassie.
At the camp I quickly got my gear set up and with a few hours of daylight left I cast out my rod into an open area with some PVA and my favorite rig – IB Carptrack Monster-Liver topped off with a 10mm V-Pop in white. "Eye catchers" Julian likes to call them. Well, within an hour or so just before dark I got a full run and in my first hours ever in Cassien I was graced with a stunning linear scaled carp. After all the drama I was happy as hell to catch so soon.


The session brought many more great fish, including 28kg for Alex on New Year's Day. Great times spent on the water with dogs and friends, excellent food, and an amazing New Years fest on the water. Cassien, I will see you again…

There were many great expos with the team. Meeting IB fans and being able to be part of such a dynamic team is a real honor. I pinch myself sometimes and wonder how this fisherman from New York ever was able to become a part of the Imperial Fishing family.

There is always much hard work at the events, countless hours on your feet building up and tearing down – but there are just as many laughs and good times as well.

I had several dynamic sessions with Julian on smaller gravel pits and a few with Stefan Uhrig on large pits. These were not always fish filled sessions but always memorable. Good food always helps!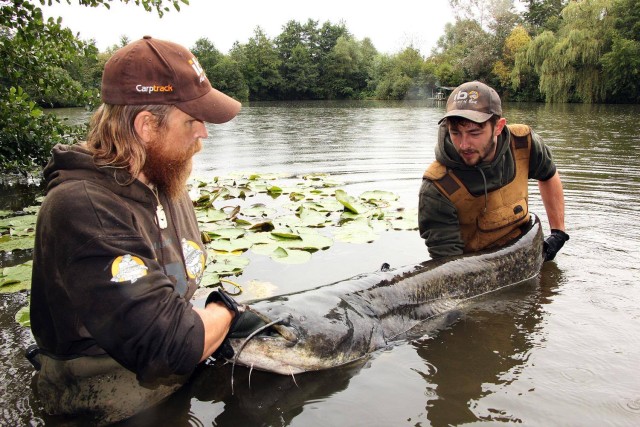 This year I again participated in the World Predator Classic as I love to fish toothy fish when it is slow carping time. Hobie kayak provided my rig and Imperial Fishing my lines, IB Invisible Touch Braid which is excellent for spin fishing!

Catfishing with Max Nollert on the river Rhine
There was a very special birthday session on the boat of Max Nollert. The day started off with a smaller Wels catfish which had taken a bundle of worm and calamari. Later in the day in the beautiful setting on Max's awesome boat on the Rhine river in strong sun came a few nice Zander. I worked hard for those fish and made hundreds of casts. Once there was one on the line and in the boat I was a very happy man!

In the evening there were dozens of smaller cats which could be seen all around the boat with the LED Lenser headlamp. They were in the current on the surface feeding on mussel meat which looked like huge white snowflakes on the surface. Max and I set out rods for the night and he in the iBoat and I in the main boat. We place 4 rods in promising locations

Just before midnight on my birthday the bells on the rod tip made a short jingle and without hesitation, even though there was no other obvious sign of a take – I grabbed the rod, made a hook set and the fight was on! After perhaps 10-15 minutes in the strong river current the cat was in the boat and I knew at that moment that this was a birthday which I would remember for a long, long time.

Throughout the year there were other crazy stories and interesting carp. In early 2015 I caught a badly damaged carp which had sores and cuts about his body. It was a sorry sight for sure. When I caught him again several months later he already looked a bit better, and by the third time I landed him he was looking almost all healed up. A friend caught him still later and by this time his wounds had healed up.

This carp seems to love the new IB Crawfish Black & White boilie!

In October of this year came my move from Bayern to Montana in the north-west portion of the US. My "army job" had taken me there. The plan was to be there for a year, perhaps two as the government dictates – I work still for the Uncle Sam… Before I even headed to Montana I did a lot of research as to the location and was pleased to see that within 1km of my office was the 5th largest reservoir in America, along with the Missouri River. The lake, Fort Peck Lake has more coast line than all of California and a surface area of 99,000 ha with depths to 67 meters. The area is so remote; the largest town with anything like an industrial/shopping center is 4 hours away. There are rolling hills, miles and miles of open spaces, millions of game animals and birds. Most times on the water you are the only one around. The lake has a great population of trophy walleye, pike, lake trout, and salmon.
Buffalo carp – my new challenge for 2016!
There are also common carp and buffalo carp to be pursued as well. There are no other catch and release carp anglers here to the best of my knowledge. A search on the web and in social media found no other like minded carp chasers. There are a few who try their luck with them on the fly rod, and more that bow fish for them. But that is another story for another time.

I am ready for the new challenge here on this massive water!

I hope to educate the locals on this style of carp fishing, and I will continue to work with children offering free classes and seminars. I have also volunteered to be on the local fishing advisory council and hope that being involved with those who set the rules regarding fishing that I can do a little to influence their opinions on bow hunting carp.

Ice fishing 😉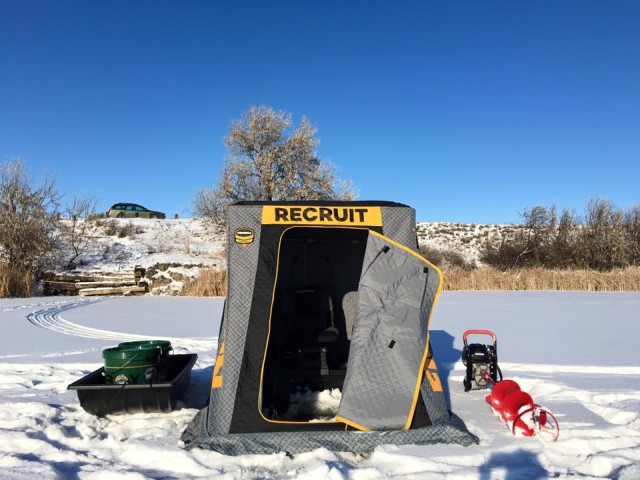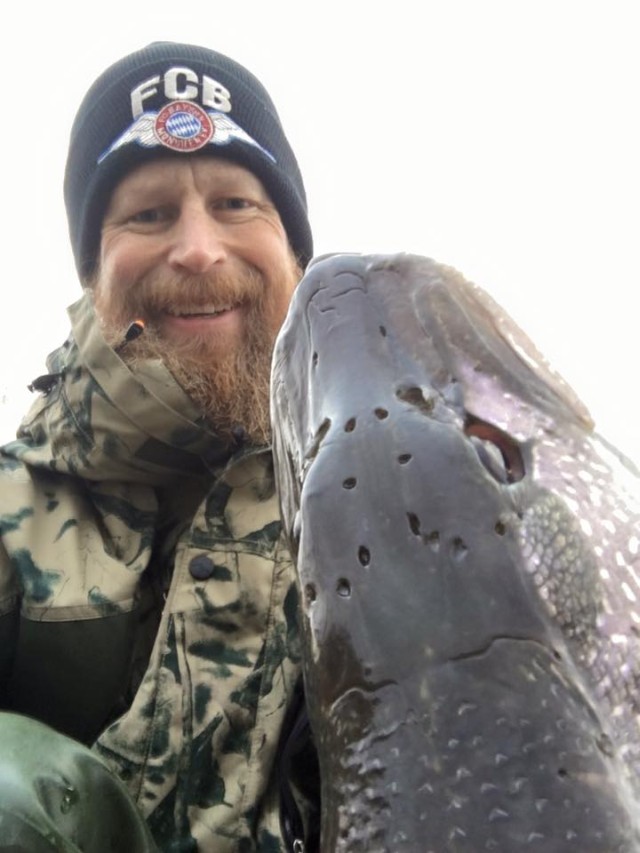 I will keep you all posted on the iBlog…


Have a great 2016, and tight lines!
Brad Smudzinski
Team Imperial Baits Germany / USA