Update 10. November 2008: mit Jake Langely Hobbs, Tomas Blazek, Jan Federmann, Bertrand Leleu
Messen Winter 2008/2009:
Das Team Imperial Baits begrüßt Sie auf folgenden Messen:
15.11.08: Bonn
29.11.08: Braunfels
06.-07.Dezember: Wien / Stockerau
13.12.2008: Passau
12-14. Dezember: Tschechien
31.01.2009: Hannover
07-08. Februar: Zwolle (NL) und Gonzaga (I)
14.02.2009: Bad Saulgau
28.02.2009: Berlin / Paaren Glien
07.03.2009: Freistadt / Linz
14.03.2009: Passau (Angelmarkt von Roland Petri)
28.03.2009: Speyer
Wie immer gibt es tolle Angebote bei den begehrten Baits und nun erestmals neben Ruten, DVD`s, Boilierollern und GPS auch "Tackle 2 Catch", nicht viel aber sehr feine Sachen, wie Sie auf diesem Link sehen können: Tackle2Catch. Über das erste sehr schöne Feedback einiger Kunden haben wir uns sehr gefreut…
Wir freuen uns auf Ihren Besuch!
max nollert & Team
Viel Spaß nun mit diesem Update dass zwar etwas länger auf sich warten ließ, abedafür um so mehr an tollem Inhalt bietet….
Jakes Update from Varese and Pusiano July 2008
In july I made a trip up from Cassien to the beautiful country of Italy. My intention was to fish Varese for a month with Pusiano being my back-up plan.
I arrived at Varese and the water levels were very high, and the heat was unbearable. I managed to catch a 12kg common on my first nights fishing on a liver boilie snowman set up using my 360 rig, but that unfortunately was all. In the end i gave into the awful mosquito plague and the intense heat and made my way to Pusiano 50km away.
I arrived to a different lake. I opted for an area called Bosco and starting fishing in the deepest water i could find and landed a few small commons in my first week. The long range fishing was very tricky due to the many snags, the range involved and the floating weed that kept bringing your line to the surface!
In the end i used heavy rocks to help sink my braid and coupled with heavy backleads i managed to find a method that worked. The snags were fought using Shock-it leaders!
A tornado hit the lake at the end of my first week, and i was flooded the next day. I nearly gave in and packed up, but determination kept me at the lake for another two weeks.
I rolled some big hook baits consisting of Carptrack Monster/Fish mix and started catching some bigger specimens.
Two 12kg carp came first, followed the next morning by a superb 23kg 'Regine' , my new personal best common.
During the photos i caught a 17kg two tone common, and a few days later after moving swims, 50m to my right, i managed to catch a few more, a 16kg common, a 15kg mirror, and a few other smaller commons.
I called it a day after that and made my way up to Germany to see Max!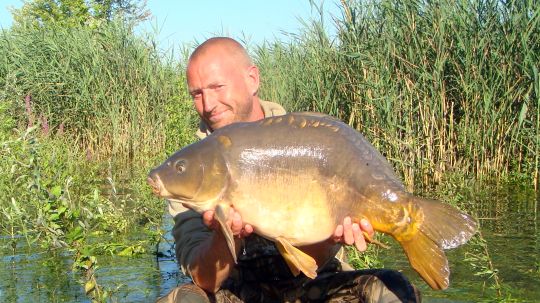 Pusiano…i will be back one day.
Tight Lines Jake
Team Imperial Baits
Jake's Update from "Lac de la Liez" 16th Sept-12th Oct
Hello!
I have just returned from a tough trip to the muddy hole that is called Liez! I arrived in the middle of September to cold northerly winds and news that the lake was not fishing well. A fish had not been banked for a few weeks in fact! I managed to get the 'swim' I wanted for my stay which was the last swim near the Dam, in the Bois Chapusin area. So that was one positive.
I started off fishing with the 'Elite' boilies fished with a little 'Amino Pellet', but only fed a little as it seemed the fish just weren't feeding at all. No fish could be heard at night jumping and the place did seem a little dead. Eight nights in i had my first run at 4.00am and after a hard fight in the boat i netted my very first Liez carp, and a good one too! A lovely 24.2kg mirror was mine. Thank you Andreas, for coming back from 'crazy lake', to take the photos<!divider> you did a great job!
I thought this might be the start of things to come, but all the fish were not playing ball! The wind changed to a westerly and I thought this might improve things…yes? No! Fishing on a very soft bottom is quite a challenge and you really have to believe in what you're doing. The mussel content at Liez, has to be seen to be believed. Because of the distance involved and fishing with braid I opted to fish using my rock 'release' technique. This enables a very tight line, and after a take, the rock is left behind on the lake bed, meaning there is less chance of the fish reaching sanctuary, the fish tends to come up to the surface.
During night number 19 a few fish were heard jumping and it did seem they were getting more active, probably due to the drop in pressure and mild weather. At 2.00am I had a nice run and after going out in the boat, there was a stunning common, on the surface waiting for me! A short fight followed then into the net she went, first time. A cracking 21kg common smiled later on for some pictures.
I met some great German guys, Rolf, Felix and Arnaud<!divider> who all managed to catch some carp over the next three nights. Well done Felix on your new PB 20kg common!
I managed one more fish during day no 21 at lunchtime. A drop back saw me out in the boat and a lovely white common of 16.5kg was in the folds of my net.
All my fish were caught on two 20mm Elite Boilies and were fished with a PVA bag with about 15 boilies inside. Around each rod I put no more than 20-30 offerings.
I will be back in November from the 1st-9th for the final week of the French season to see if I can nail one of the 'really' big ones.
Waiting for a carp..

My rock rig with a ESP lead clip

I got you!

24.2kg My first Liez carp

What a fish…Elite boilies..thank you!

Fireworks

21kg of beautiful carp

Returning 21kg

Charly to Flash (Jakes dogies<!smiley2> "I wish you would close my ears after you have washed them!"

Lunch!

Celebrating my 20th 20kg+ carp

16.2kg

The lights of Liez

Going home…

Till then, tight lines!
Jake
Team Imperial Baits
Jake's Update from French Moselle 21st Oct-30th Oct
After my last trip to Liez i wanted to return for one more week before the night fishing closes on November the 9th, so i decided to fish the French Moselle for a few nights before i hit Liez again, as it is in on my route.
I arrived on Monday the 20th, to find someone already set up in the swim i hoped for….would this be a good omen? I set up further upstream by the. The following day i had to go and buy a 'Bow' saw so i could clear the front of the swim, as a dead tree had recently fallen down, blocking access for a boat and the rods. An hour later and i was ready to fish!
The bait i decided on for this trip was ' 20mm Liver boilies, ready mades which are rolled with frankfurter saussage flavour'. The plan was to use these as feed, and fish using a snowman set up, incorporating one liver boilie and one Half & Half Liver/Monster. This was complimented with a Fox series 5 LSC size 4 hook.
I had two fish on my first nights fishing. 10kg & a 15.5kg Common. A nice start, considering the average size is between 8-12kg.
The following night i had three more commons..all during the early hours of the morning and all around 10kg. I noticed these fish were all excreting the liver boilies i had introduced. I was feeding 2-3 kilos a day spread over a wide area, with a catapult or throwing stick.
The next night i had three more fish and my first mirror of the trip. A nice 12kg linear and two commons of 10 and 11kg.
All the fish, apart from one, had come on the left hand side fishing slightly upstream! So surprisingly, the next evening, i had two fish on the right hand rod. I must add here that i forgot two bite alarms, they were back in Traben-Trarbach!!, so i had contrapted a bite alarm system using a coin on the spool, which would fall into an old oil drum i found. I am a light sleeper, and i heard the clonk as the coins hit the drum, then the spool spinning…The first fish was a 'cute' common of 13kg with a slightly deformed tail, and the next fish was a 7kg ghost koi, wow!
The next night produced nothing, it was colder and i suspected the night might be blank. The next evening was perfect conditions and five more fish came to my rods all on the left hand rod. Three average commons and two lovely mirrors. A 17.5kg and an 18.7kg. Fantastic!
The next night i had four more. All commons. 12, 15, 15.1 and 18.3kg. I was finding some bigger fish…and the liver boilies kept going in, and coming out of every fish i caught. They were loving the bait!!!
The next night was cold…no fish were caught, but the following evening was perfect, overcast, milder and light rain. A 16.6kg common came first, followed by a 13kg common. Then a 10kg mirror appeared. Was this to be my last fish? No!! My final fish of the trip was my biggest and first 20kg river carp!!!!!!!! A stunning orange 20.1 kg carp topped a 23 fish haul. I had 23 runs, and miraculously landed all the fish, the fox hooks proving their reliability. The line or lead occasionally got snagged but the boat soon sorted that out.
What a trip, and what fish…I now have new passion…river carping!
Feeding time…but for whom..

Sunset…river style

12kg common

12kg Linear

12kg schuppi

15.5kg (2)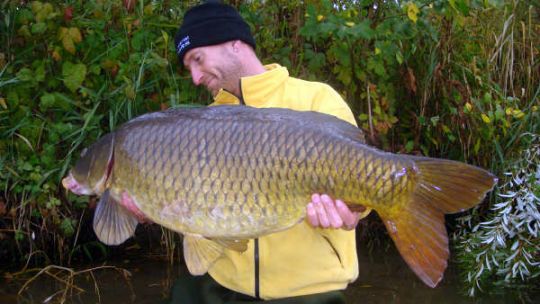 16.6kg stunner

17.5kg

18.3kg

18.7kg

Ghost ship!

Breakfast!

Give me liver boilies….

wow!! 20.1kg_1

A thing of beauty

My modern bite alarm system!

Tying up stringers

Simple rig – 23 runs for 23 fish!

Ghost Koi

The deformed tail common.

Tight lines
Jake Langley-Hobbs
TOMAS BLAZEK – Team Tschechien
Tovarko Casrp Maraton, Cassien, and the Big One from CZ – all with ELITE
"Hello Max,
I wanted to write you sooner, but we come back from Carp Maraton on Sunday and now we are really busy. I was placed on fantastic second place at this big tournament. We missed only 20kg of Carp and we should be winners of this most important carp competition in CZ. It mean massive advertisment for Imperial Baits – we have been maybe the most watched team…
There are 44 teams from CZ and Germany. The most part of teams was sponsored carp anglers by different bait companies. Carp Maraton Tovacov 2008 was really most important carp competition in history. Maybe each carp angler in CZ monitored running of match – there was unique on-line race on https://www.carp-maraton.carpweb.cz/ . Maraton was monitored also by some TV stations.
I used fantastic boilies Carptrack Elite. I feed by boilies in diameter 18mm and Amino Pellets 4mm and 15mm. I add also some hemp seed and tiger nuts. I spend 80kg of boilies and 150kg of particles. Elite pop-ups was covered by paste made from Carptrack Powder and Liquid. On PVA bag I add some Amino pellets which was boosted in Carptrack Liquid and Elite flavour.
If you want check running of competition see special web with on-line race…
Karel also attend this competition. But he draw lots bad sector. There was not any catch in this area. But he work very hard there and he won this terrible sector!!
First day of competition I injured my shoulder and it pained me like an animal.
On Monday, after I came back home form Maraton I went to hospital. After X-rays inspection and doctor told me I have broken my collar-bone.
It mean now I am completely bondaged by dressing. I have to survive at least 14 days in relative calm. Now I set up some pictures from Carp Maraton and I will ad also X-rays picture of my shoulder<!smiley1>
Today I already made boilies only with one hand!
In few days I will set-up all pictures and send you complete report to NEWs. I have also prepared some good fishes which was caught before we go to Maraton.
I also make new article about our fishing in Italy.
SECOND PART
Hello Max,
More than one month before I came back from our ten-days session in France. I was fishing with my good friend David Marysko. Our main ambition was exporation and recognition of new locations. Three last days of our session we spend with fishing on Cassien. All Cassiens banks was full, so we started fishing in the end of South branch. My first fish was catfish around 150cm. And then I got some takes with 2 x 30mm boilies. But I have not enough luck and I have lost all this fishes. My friend got one old mirror 15kg.
When I came back home I had to gain my reputation. So I visited my favourite home-locality. It is gravel pit about 100ha which is connected with river Elbe. Before I started fishing there I pre-baited my place with 5 kilograms of Elite boilies with some handfuls of Amino pellets. In three days I wanted go fishing after my work, but unfortunately my place was occupied. So I decided together with my friend Stepan one new place, where I never fished before. Early morning I had to go to my work so I left to Stepan one of my rods in water. After one hour Stepan call me, that he just at moment landed nice common with my rod.
This fish was caught with Elite pop up 20mm which was covered with Elite Amino GEL. After one week was my pre-baited place again free. During one-night session I got 5 carps with Half´a Half Elite hookbaits. See attached pictures. These are two biggest fish from this night. And then I had to start with preparing for Tovacov Carp Maraton.
I had wanted to catch some good fish after Tovacov Maraton. So I went fishing. But because my broken collar-bone I can not cast my rods – so I put my baits only some few meters from the bank. I feed with 10kg of 28mm boilies and 10kg of Amino pellets on 10m depth…!
After each re-casting I feed with next 10 baits. On my first rod I used 28mm Pop-up and on second one 28mm bottom bait. Carp come to my place second day and they turn up a lot.
But I was still without any take. Even third day my swinger keep gambol up and down. At first I think it is bream, I grab my rod and hit. But fish still go on open water… After 30 minutes I landed the biggest common of lake. He was caught with 28mm Elite bottom bait. On my unhooking mat I can see how my boilies slash down from him.. I had one another fish on my rod, but it snags on some feature on the bottom and I lost it.
All ethe best to all readers of the carp-gps NEWS!
Tomas Blazek
PS: Yesterday I was in hospital on radiography and doctor told me, that my collar bone is still broken<!smiley2>!
Tomas Blazek – 2. Platz bei dem größten CZ Carp Maraton!

Tomas setzte auf CarptraCK ELITE, Fish und Osmotic Spice

Dann ging es an den St. Cassien

A nice one for Stepan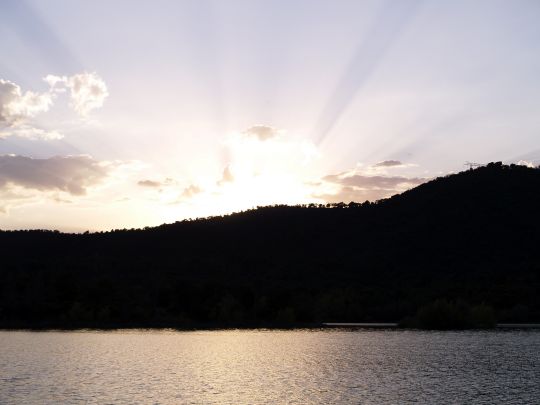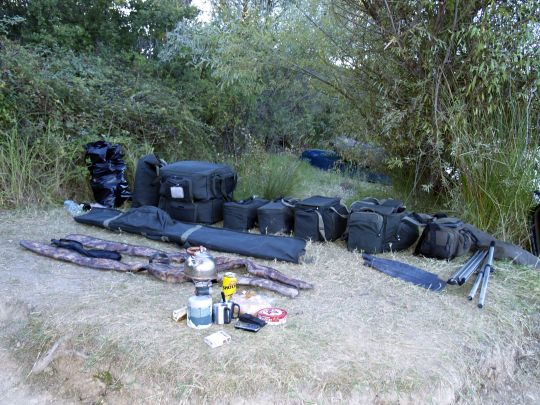 I got the old mate again – on 28mm ELITE Boilies in 10 meters depth. After 3 days on first blieps followed 30 minutes unforgettable drill…!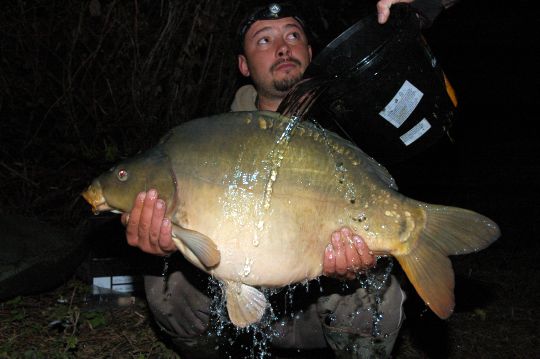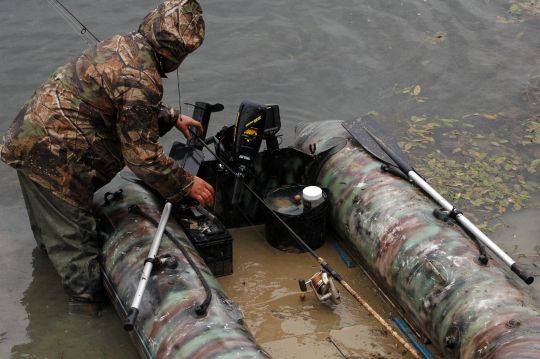 JAN FEDERMANN
Es war tief in der Nacht, die Kälte machte sich schon immer mehr und mehr bemerkbar und die Blesshühner sammelten sich, um ihre Nachtruhe zu genießen, was mir bis dato leider noch vergönnt war. Erst spät in der Nacht erreichten mein Schwager Mirko und ich unseren Angelplatz. Kaum war das Boot aufgepumpt, die Montagen beködert und das Futter im Boot, versagte auch noch unser Echolot. Gerade als wir dabei waren unsere Montagen auszulegen. Batterien waren leer. Jedoch konnte uns Marco mit neuen Batterien versorgen und wir konnten doch noch in Ruhe unsere Montage an unseren Spots ablegen. Eine Montage beköderte ich mit einem 20mm ELITE Boilie + ELITE Gel und fütterte großflächig dazu Partikel, Boilies und Carptrack Aminopellets in 15mm. Die andere Montage beköderte ich mit einem einzelnen 28mm ELITE Boilie, dabei fütterte ich ELITE Boilies in 20mm und 28mm und Partikel zentriert auf einem Spot. Mit guter Hoffnung legten wir uns dann schlafen. Leider hatten wir die ganze Nacht keine Aktion bis zum Morgen, da konnte mein Schwager eine kleine Kugel fangen und ich einen schönen, langen, starken Schupper. Gegen 11Uhr kam die erste Aktion auf den großflächig gefütterten Spot, jedoch schlitze der Fisch mir wenige Minuten später aus. Gegen Mittag bekam ich dann einen heftigen Biss auf den 28mm ELITE Boilie. Mein Schwager und ich beschlossen, den Fisch vom Boot aus zu drillen. Nach einem langen Kampf bei Wind und Regen stand ein bulliger, langer Schupper mit gespreizten Flossen im Kescher. Ich freute mich riesig und an Land sprangen mein Schwager und ich auf und ab. Der bullige Schupper brachte stolze 25kg auf die Waage. In der zweiten Nacht fing Mirko noch zwei kleine Schuppis auf einen 20mm Fish Boilie und verlor leider noch zwei Fische. Ich fing noch einen Fisch mit 9kg auf dem großflächig gefütterten Spot und spät in der Nacht konnte ich noch einen alten bekannten mit 22,5kg fangen der sich den 28mm ELITE Boilie mehr oder weniger schmecken ließ. Morgens machten wir dann bei schönem Sonneschein die Bilder und machten uns nach zwei erfolgreichen Nächten wieder auf den Heimweg.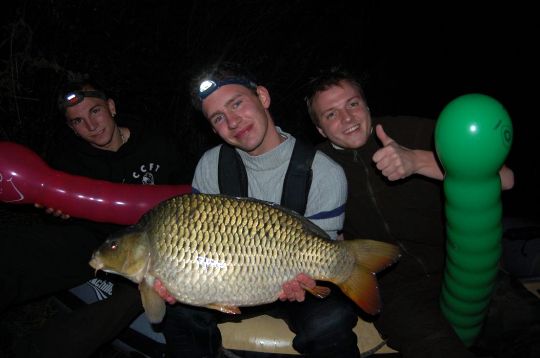 I love to fish!
Jan Federmann
(Imperial Baits Youngstar Team)
Anmerkung max nollert:
Jan ist wahrhaftig ein "Youngstar" seine Fänge und Übersicht beim Karpfenanglen sind für seine noch jungen Lenze äußerst beachtlich!
Bertrand Leleu
Salut Max,
je te jpoint 2 photos d'octobre avec un doublé magique (26 et 23 kgs) et un autre jolie poisson <!smiley3> Comme toujours j`ai pêcher avec Imperial Baits Monster-Liver et Fish Boilies napper avec Carptrack Liquid et carptrack Powder.