Update 08.02.11
Update mit dem Messerückblick Zwolle, Legend Carp 13ft – the last two, Tamás Csörgő – die Dicken 2010, Aljosa Borkovic – in 4 days 600kg carps!, Ernst Helmhart und Mirko Peraica
Ein sonniges Hallo in die Runde der Newsleser,
man glaubt es kaum, aber wir haben tatsächlich Anfang Februar in weiten Teilen Deutschlands schon Frühlingstemperaturen mit bis zu 15°C.
Carptrack Boilie dran und raus!
Letztes Wochenende waren wir auf dem sensationellen Carpmeeting Zwolle. Mit 11.000 Besuchern eine riesen Nummer! Dazu zeigen wir euch einen kleinen Rückblick. Tamás Csörgő schließt mit diesem Update das Jahr 2010 und präsentiert uns noch ein Mal die ganz Dicken Fische aus der vergangenen Zeit. Aljosa Borkovic fängt in nur 4 Tagen zirka 600kg Karpfen und schreibt dazu ein paar Zeilen. Ebenfalls einen kleinen Rückblick zeigen uns Ernst Helmhart und Mirko Peraica.
Carpe diem!
Julian Jurkewitz
Messerückblick Zwolle 2011
mit über 11.000 Besuchern unsere bisher größte Messe in dieser Saison
Ein Auszug aus der holländischen Tageszeitung Telegraaf:
Recordaantal bezoekers karperbeurs
ZWOLLE – Een recordaantal van 11.000 bezoekers heeft zaterdag en zondag de beurs voor karpervissers CARP in de IJsselhallen in Zwolle bezocht. Dat meldde een woordvoerder van de organisatie. Vorig jaar bezochten 9.500 mensen het evenement.
Volgens de organisatie gaat het om de grootste beurs op dit gebied in Europa. Bezoekers kwamen uit verschillende Europese landen tot aan Oekraïne toe. Ook uit China waren er gasten. Op de beurs staan allerlei bedrijven die actief zijn in de hengelsportwereld. De bezoekers zijn voor het grootste deel mannen.

Twee bezoekers aan de karperbeurs Carp 2011 testen op de beurs speciale vishangels voor de vangst van karpers. Foto: JANNINK VINCENT
Quelle: https://www.telegraaf.nl/binnenland/8942575/__Record_voor_karperbeurs__.html
Dear Carp Fisher from Netherland, Belgium and Luxembourg!
Imperial Fishing is starting promotion in BeNeLux in 2008 (in the magazin Karper).
– We wish to welcome you as our client and offer you very special transport cost: colis (parcles) up to 50 kg will be charged only for 7,50 € on the invoice
Your order possibilities:
– via our internet shop
– via e-mail at info@carp-gps.com
– via tel: 0049 6541 818500 (german / english / frensh language)
Your payment possibilities:
– via paypal (maxhof@web.de)
– via bank transfer
– via credit card (very soon)
Bank Account Imperial Fishing:
Bank: Sparkasse Mittelmosel
Street: Bahnhofstrasse
Town: D-56841 Traben-Trarbach
IBAN DE64 5875 1230 0090 040775
SWIFT-BIC: MALADE 51 BKS
Any Questions?
If you have any kind of question concerning our products, delivery etc., please do not hesitate and contacts us directly at the given e-mail adress or call us directly!
Team Imperial Fishing
We love to fish!
Unser Messestand – alles auf 13 x 3 Meter!"

Bild groß anzeigen

iBoats, Ruten, Rod Pods

die Ruhe vor dem Sturm

letzter Check bevor knapp 6000 Karpfenangler die Hallen stürmen!

Give me 4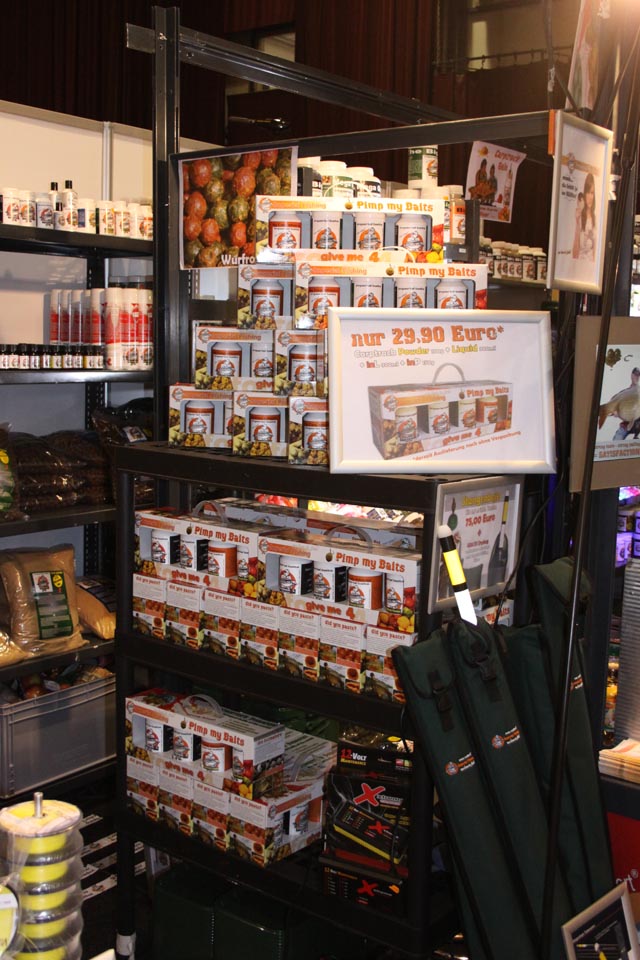 der Andrang und die Nachtfrage wie immer sehr groß – das macht Spaß!

Give me 4 für 29,90 €
Give me 4 für 79,00 €

Kiosk Man Thorsten Illig – immer in Action!"

Heinz Windeck. Denkt sich wohl auch was die Besucher auf dem Bildchirm da wohl sehen?

Die neuen Ruten von Imperial Baits

Welche der 3 unterschiedlichen Ruten ist Ihr Favourit?
Demnächst mehr Details zu den schönen, kräftigen und sensiblen Vertretern.
Gewaltwürfe auf Video zum Download z.B.

René Rex

…und in Action – das 160er iBoat war wie immer sehr begehrt,
aber auch die großen machten Anlass zur Freude!
Ein Kunde kam extra aus Hamburg um sich von der Dimension des 320er iBoats überzeugen zu lassen
– mehr Platz geht nicht – gekauft!

Da isser

Team Imperial Fishing Deutschland
Imperial Baits Legend Carp 13ft – the last two
die letzten beiden Legend Carp 13ft Ruten von Imperial Baits sind ab sofort für 150€ pro Stück zu vergeben! Anfragen an info@imperial-fishing.com oder per Telefon unter +49 6541 818500

Tamás Csörgő
die Dicken 2010!
Tamás Csörgő präsentiert uns einen Rückblick seiner größten Fische aus dem Jahre 2010.
Desweiteren hier zwei interessante Berichte von ihm:
Bericht: kalte Gewässer
Bericht: Green Hell
Damit wir auch die letzten kalten Tage überstehen stellt und Tamás eine ordentliche Auswahl an Videos zur Verfügung! – enjoy it!
Intro zu Tamás neuem IB Video
Full IB Video by Tamás Csörgő
Pölöske 2010 Imperial Baits – Carp Devils túra
Carpfishing in Lake Pölöske
20,8 kg

19,5 kg

19,5 kg

19,8 kg

19,2 kg

22,1 kg

19,6 kg

19,8 kg

20,8 kg

19,75 kg

18 kg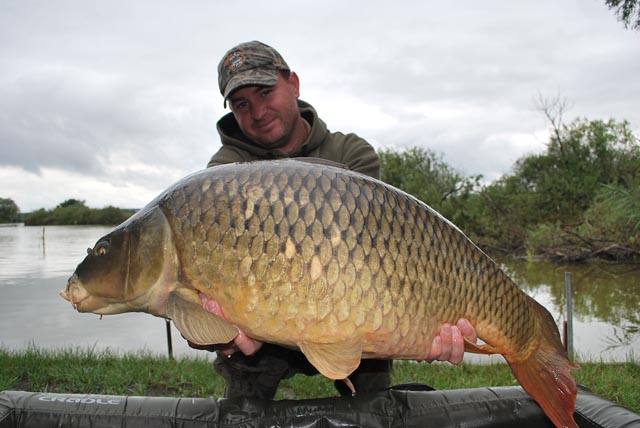 21,3 kg

Messezeit in Ungarn
Carp Expo Budapest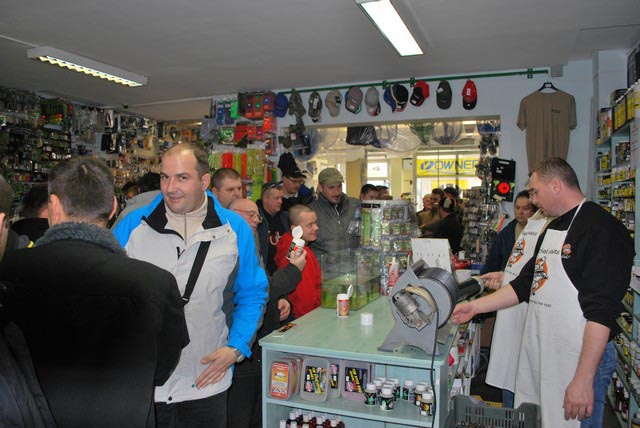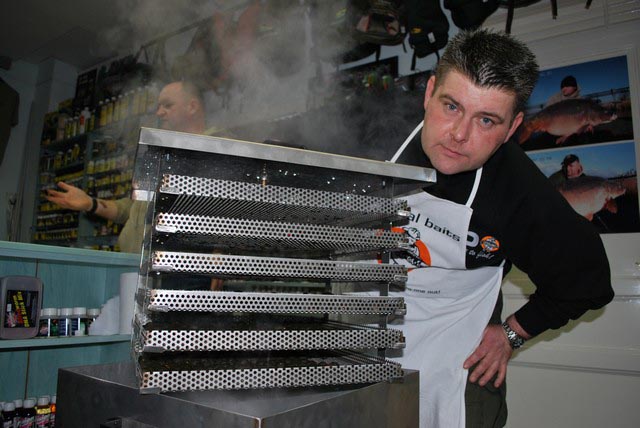 Tamás Csörgő
Team Imperial Fishing Ungarn
Aljosa Borkovic
in 4 days 600kg carps!
As every year, this year I was invited on a pleasant trip to the lake Pelagićevo too. With friend we've made a decision that we cannot miss it. So we've made some preparing and there was already Thursday, when we went on a trip to Pelagićevo. After few stops we've arrived to Vinkovci in 4 ours. We've meet there our friend Mirko, who was leading us to the mentioned lake. After boarding the Bosnia board we've stopped at the first refreshment room where I tried there well known meal named Đulbastia. It is very tasty, I have to admit.
Our arrival time to the lake was late at the afternoon. So we needed to be as quick as it was possible to encamp. When everything was ready, we've prepared our rods with the stringer system. For bait strategy we decided to use Carptrack Fish Boilies with Carptrack Black Pepper Essential Oil, Carptrack Birdfood Banana Boilies based on water-soluble sheep milk with Carptrack Banana Flavour and sweet Carptrack ELITE Strawberry Boilieswith gentle taste of Carptrack Squid flour and Carptrack GLM Fullfat-blend. We've used also Carptrack Amino Pellets 4mm with Carptrack Liquidom and Carptrack Powder and Carptrack Explosiv Stickmix.
In 4 days we've catched cca. 600 kg carps. The top weight was from 4x 15+kg, 4x 18+kg, 17,2kg, 16kg,…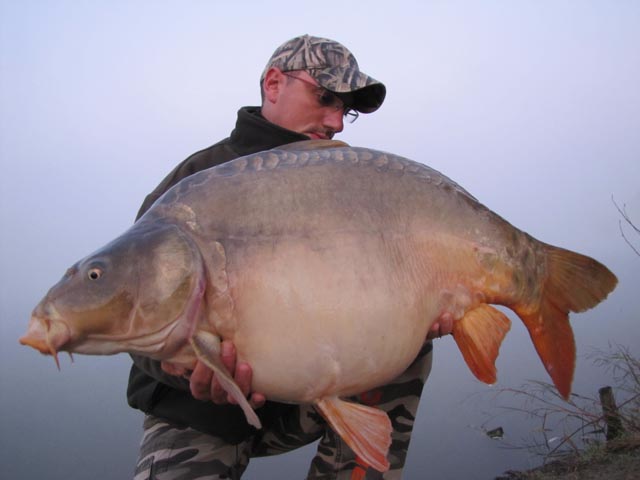 Aljosa Borkovic
Team Imperial Fishing Slowenien
Ernst Helmhart
mit seinem Sommerrückblick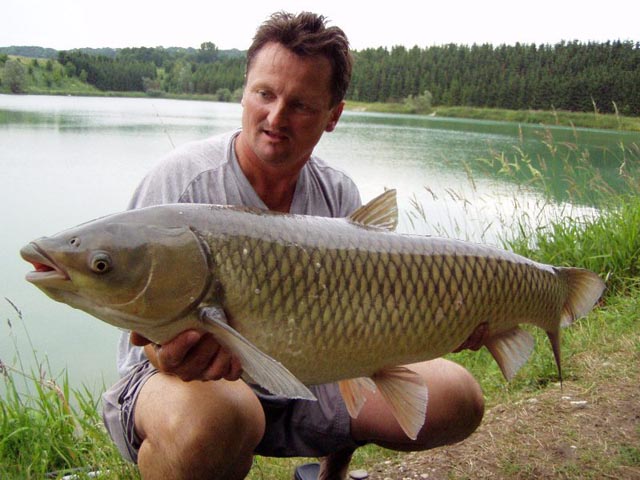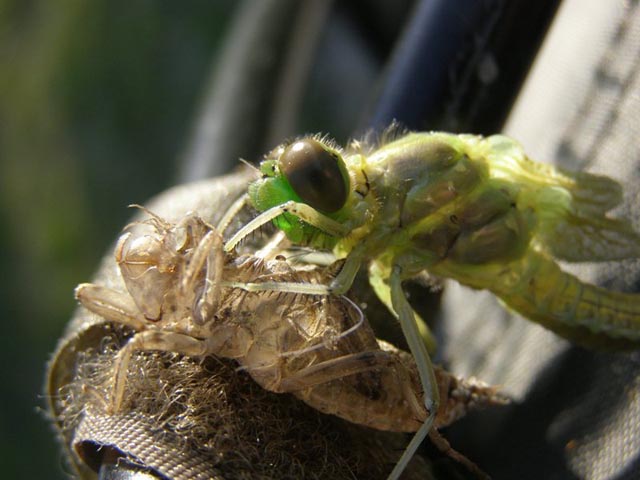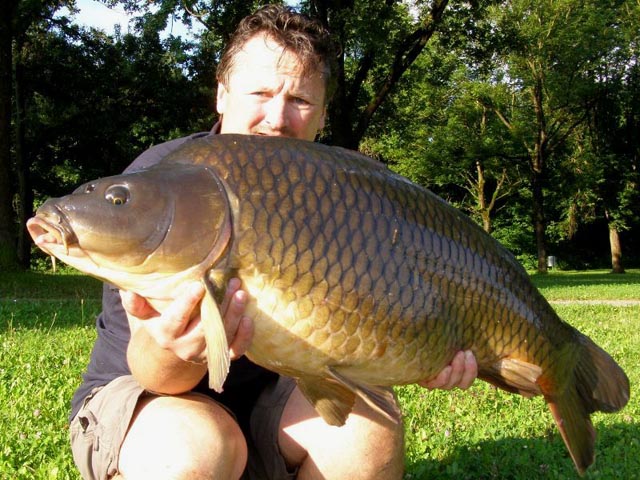 Ernst Helmhart
Mirko Peraica
mit schönen Fischen
Hallo Max,
ich habe heute Abend zeit gefunden dir etwas auf deutsch zu schreiben. Vielleicht mache ich Fehler, aber in Croatien haben wir nicht Buchstaben wie euch in deutche Sprache und
Hauptproblem ist das ich spreche und schreibe deine Sprache einmal in 3 Jahre. Ich danke dir auf deine Antwort, einfach auf alles. Diese schone Karpfen habe ich mit meine Freunde in PELAGIĆEVO, catch & release See in BOSNA UND HERZEGOVINA gefangen (14,5 kg, 16,5kg und 18,5kg) gefangen letzte Woche und diese goldene Brasen habe ich in April auf eine deutsche See bekommen wenn ich war in Besuch bei meine Freunde Duško und Thomas. Ich fahre im Oktober eine Woche nach FINZULA See in Croatien. Dort probiere ich mit deine fertige Boilies zum fischen und deine Komponente in meine selbst gemachte Boilie. Ich melde danach und ich hoffe du bekommst ein paar Bilder mit große Karpfen.
TIGHT LINES!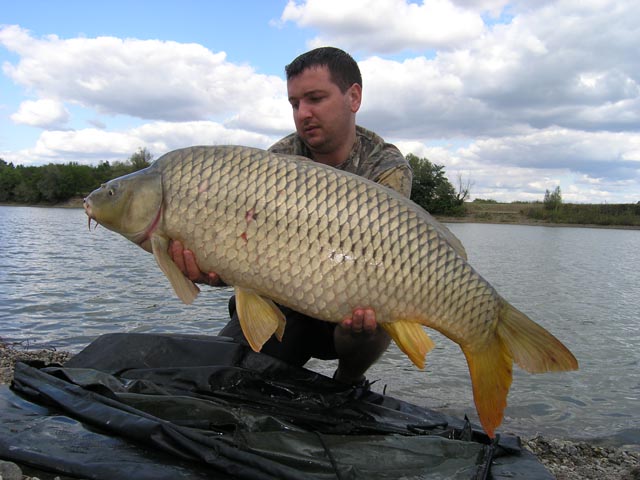 Mirko Peraica